A large part of my job these days is going into vacant spaces and, well, waiting. Waiting for someone to do something or to show up somewhere. Lots of a waiting. Typically I soak up that time rather uncomfortably perched somewhere with my iPad.
Yesterday was different though, yesterday I went to a vacant coffee shop. The tables and chairs were gone, but left in the space was this bar that was standing height. I set my bag down and my iPad, then I noticed this: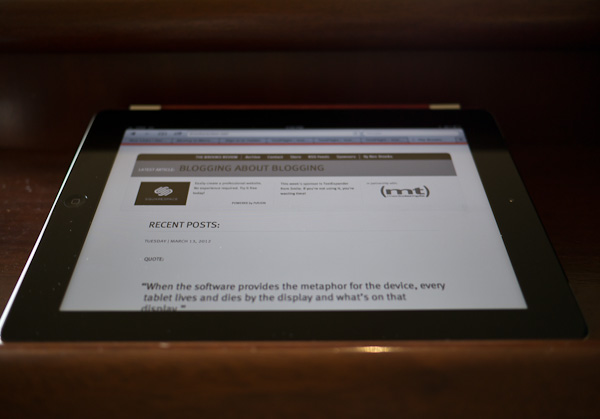 The iPad fit perfectly on the bar. Held in by a large lip, but one that comfortably sat my wrists while I typed. Oh it was nice, then I turned it to portrait. Here's what happened: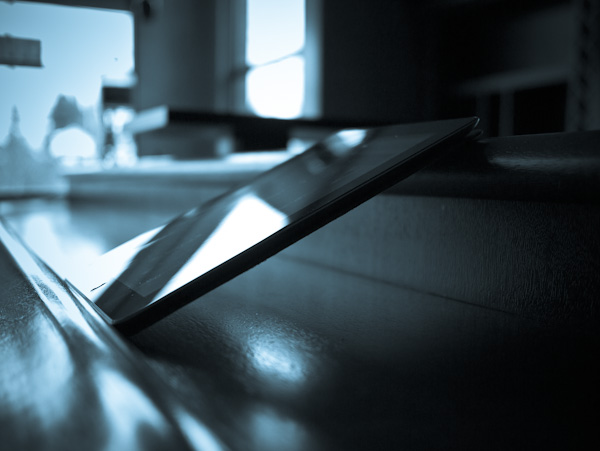 That's pretty sweet. So in landscape the iPad fit perfectly as a writing spot and in portrait it was held perfectly (for my height) as a reading device. So very sweet.
The perfect iPad bar.
In all the years I managed that space I never knew this existed and they never marketed it. If I was a coffee shop owner I would make something like this and then show people it — I would frequent such a place.
Note: This site makes use of affiliate links, which may earn the site money when you buy using those links.