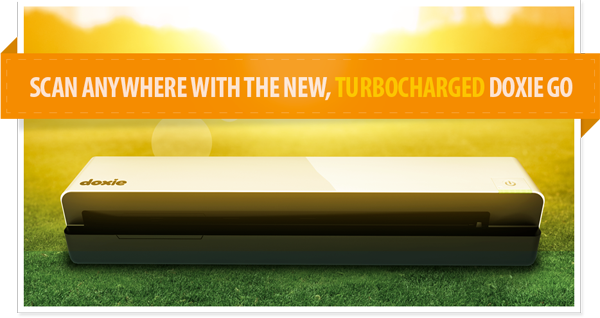 Just announced: The new, turbocharged Doxie Go.
The next generation Doxie makes it easy to scan anywhere – no computer required – then sync to your favorite devices and the cloud. A major upgrade today adds lots of new features: legal size scanning, enhanced Dropbox integration, document signing & faxing with HelloFax, Basecamp integration, a beautiful new add-on carrying case, and much more.
Going paperless should be simple – with a brilliant design and great software, Doxie is the best way to scan all your paper, everywhere you go. Now shipping worldwide.
Note: This site makes use of affiliate links, which may earn the site money when you buy using those links.