[The Elevation Dock](http://www.kickstarter.com/projects/hop/elevation-dock-the-best-dock-for-iphone) might be the most public and most delayed project that I have ever backed on Kickstarter. Jokes were that the iPhone would change its shape long before the dock ever shipped, rendering the dock useless to those that backed it.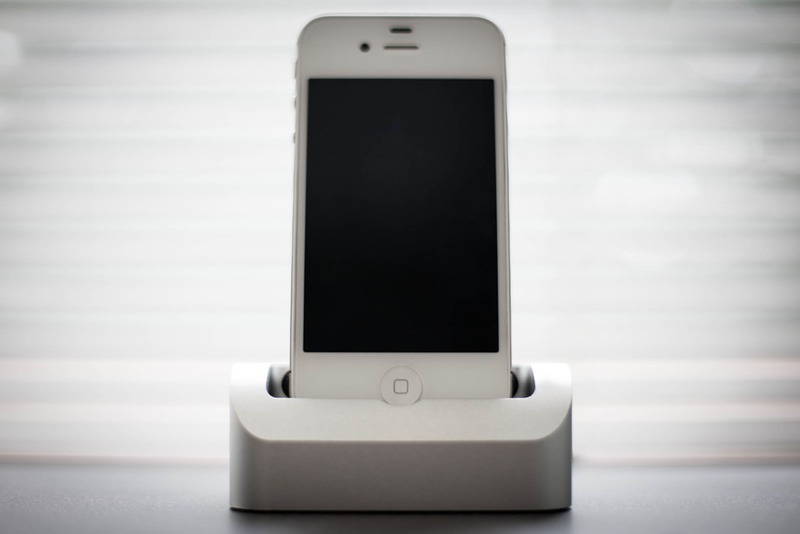 It was not a good situation — one of the few projects that I started to regret having backed.
A little while ago I *finally* [received my dock](http://store.elevationlab.com/collections/frontpage/products/pre-order-elevation-dock). The idea is simple: create a dock that you can pop the iPhone into and out of with one hand. You would think that is what Apple's dock would do, but you would then be very wrong.
Now backers are still receiving their docks as far as I know, and non-backers can only pre-order on the companies website, so now is the perfect time to ask: is it worth it?
The short answer: not really.
### Explanation
The Elevation Dock is everything it promised:
– Well constructed
– Friction-free iPhone undocking
That's true and so I am not upset having backed this project — I got everything I was promised. In fact I would say the Elevation Dock is one of the highest quality Kickstarter items I have received — right up there with the Glif.
It's a snap to put your iPhone into the dock and to remove it from the dock. The line-in I have works well, the compact charger is compact — and does indeed charge.
I even took a deep look at the design — and I am convinced that so long as a new iPhone is not substantially wider or thicker than the current model — the guys behind Elevation Labs should be able to sell adapters. I mean they made it easy enough to even switch out the dock connector port. Really good thinking on the design and excellent "future proofing" (as much as anyone can) as far as I can tell. (I do not, however, know if they plan on making such adapters. Perhaps they said so in an update, but I never read the updates because of how depressing they were.)
So, now that I have told you why the Elevation Dock is everything that it was billed to be, you are probably wondering why I don't think the dock is worth it. The problem with the Elevation Dock is its aesthetic.
It's true that the pictures on the project page accurately represent the size and look, but it's also true I never paid close attention to that. On my nightstand it just looks comically clunky.
The problem I have with the dock is that it looks utilitarian, it looks like a 3rd party accessory. The dock is bulky, clunky, and pudgy. The opening for the iPhone is too big (thus allowing you to use a case with your iPhone in the dock).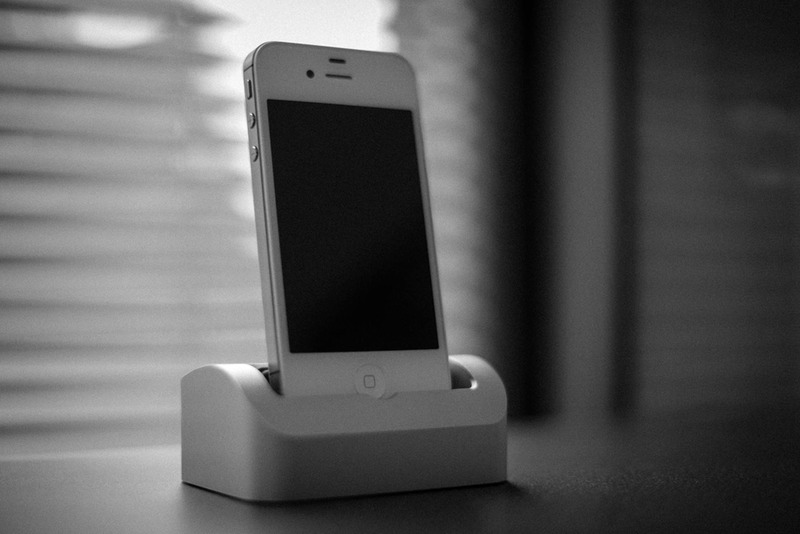 In short the Elevation Dock doesn't compliment the design of the iPhone, or any Apple product, very well. About the only thing that it has in common is the use of aluminum.
Personally, I have come to realize that, while nice, I just don't take my iPhone in and out of the dock throughout the night enough to justify the ($120) cost of the Elevation Dock and to justify having to look at it.
I am moving the dock to my office — in hopes I get more use out of it there and that the design bugs me less in my office.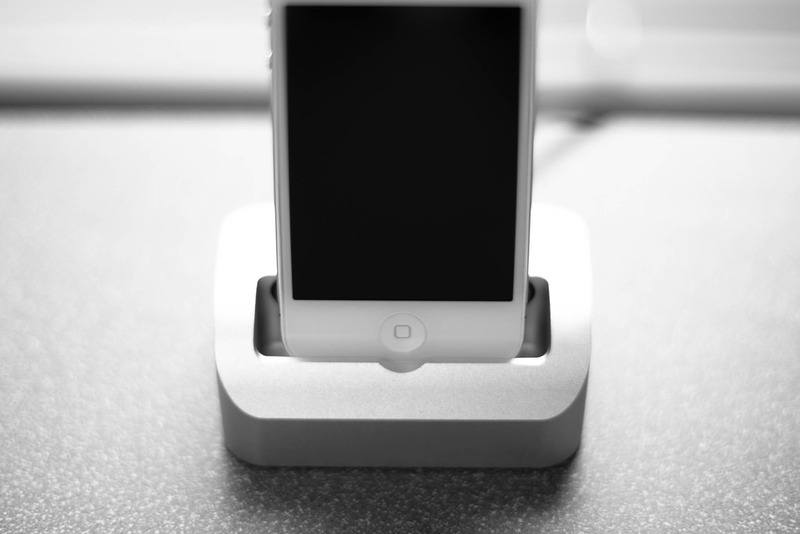 This is one of those products that is exceptionally good, but is priced far too high to make sense for many (if any) people and whose design just doesn't fit with the product it is made to compliment.
Therefore I can only recommend the Elevation Dock to people that take their iPhone in and out of a dock a lot and hate their current dock — even then you have to be a person not planning on upgrading your iPhone in September. If you do plan to upgrade, best to hold off.
**Update:** Looks like mine is broken now. It refuses to charge my iPhone no matter which cable I use or wall plug. I will be contacting them for repair.
**Update 2:** Heard back very promptly and am getting a new circuit board. Good customer service so far.