When BusyCal first came out I jumped right to it and used it for a couple of months. Slowly I moved back to, what was then, iCal on my Mac. Then Apple added the little torn jaggies of paper and after I stopped banging my head into my desk I basically made the move to Fantastical full time.
Since that time not much has changed. I still pop into "Calendar" from time to time, but mostly use Fantastical to enter new events. [Today BusyCal 2 came out](https://itunes.apple.com/us/app/busycal/id567245998?mt=12&ign-mpt=uo%3D4), and while I have only been using it for 20 minutes, I can already tell I am going to switch to it as my full-time tool.
Why? Lot's of reasons, let's go through some.
### Smart
I don't know if Calendar does this, but it's a nice feature:

Here's what really sold me though: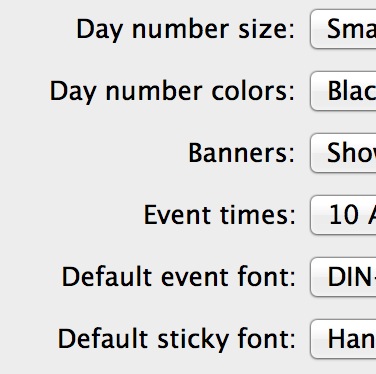 Not only can you change the font, but you can also get rid of the bubble things used to show "all-day" event banners. Instead just showing a nice colored tile at the top. Thank you for this.
[This is almost perfect](http://brooksreview.net/2010/09/sucky-calendars/):

Who really wants to see seven days at a time? Not me.
This is just neat:

I've never been one to care where the calendar thinks the day starts and stops, so I like this little addition.
Of course, the best feature, is that the product is integrated with the menubar icon — allowing quick add and a nice overview.
### What I Don't Like
I wish I could change the weather icons. I wish the menubar quick app worked like Fantastical. I wish the menubar icon was better looking. That's about it.
### What's Silly
This, this is silly: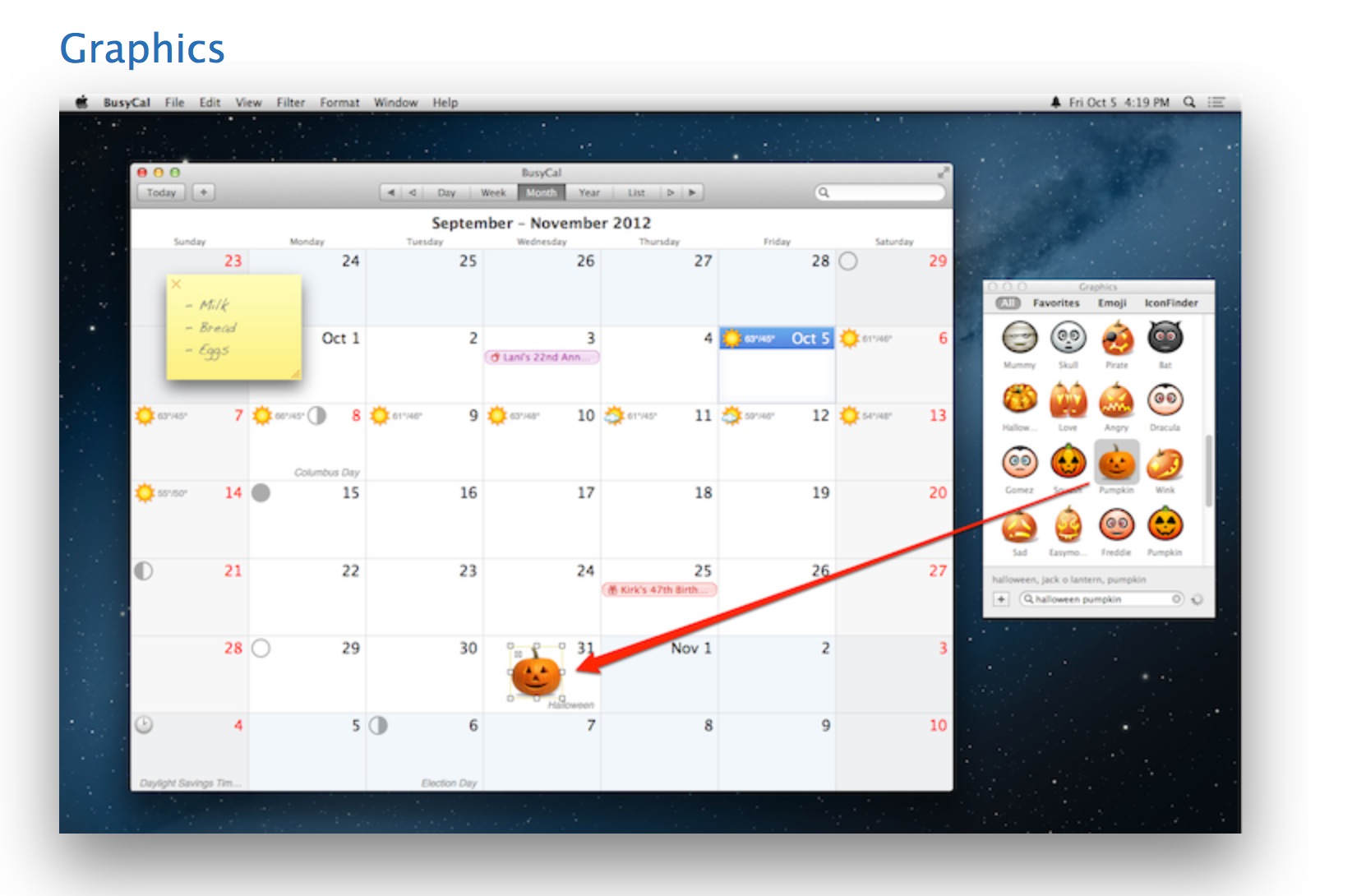 ### Solid
[For $29](https://itunes.apple.com/us/app/busycal/id567245998?mt=12&ign-mpt=uo%3D4), this is a solid app that I bet stays my default for quite a while.