[I posted, when I received my iPhone 5, that the black model appears to have a nicking issue along the edge band where the metal is actually painted](http://brooksreview.net/2012/09/nicked-black/). This problem has not subsided for me and I know a few people that have taken back their iPhones multiple times over this issue.
I use my iPhone 5 everyday, keep it in a pocket alone, and never use it with a case, I also don't baby it when it is out of my pocket. I, of course, take care not to intentionally damage my iPhone, but wouldn't hesitate to set it down on a rough surface.
Basically I use the phone, but I don't abuse it.
Since September my black iPhone 5 has two cosmetic problems that are unlike those that I saw in the iPhone 4/4S.
## Scratching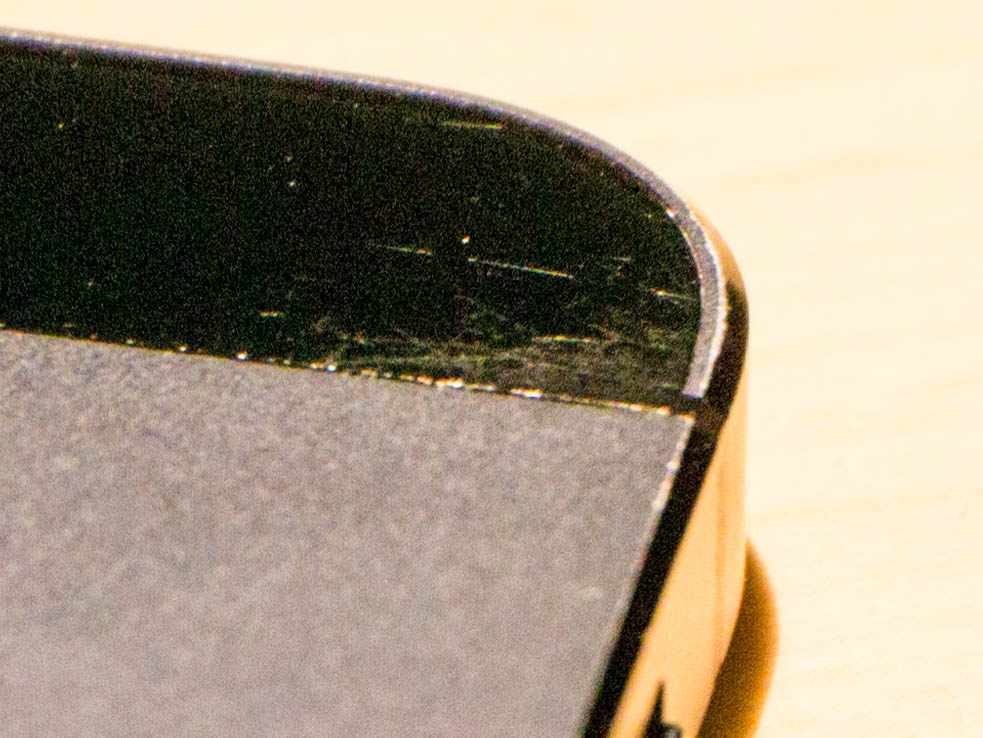 The two rear glass panels on my iPhone 5 have significant scratching in two corners — both corners opposite each other. You can feel that the glass is raised in both of these corners, and flush with the metal on the other two corners (where no scratches exist — this is not something that I caused).
The pictures you see have been enhanced to better show these scratches, but I assure you that you can see the scratches with your eye under normal light (you just can't photograph them that well under normal light).
These scratches don't bug me that much, but it's an odd manufacturing misalignment that has led to them.
## Nicks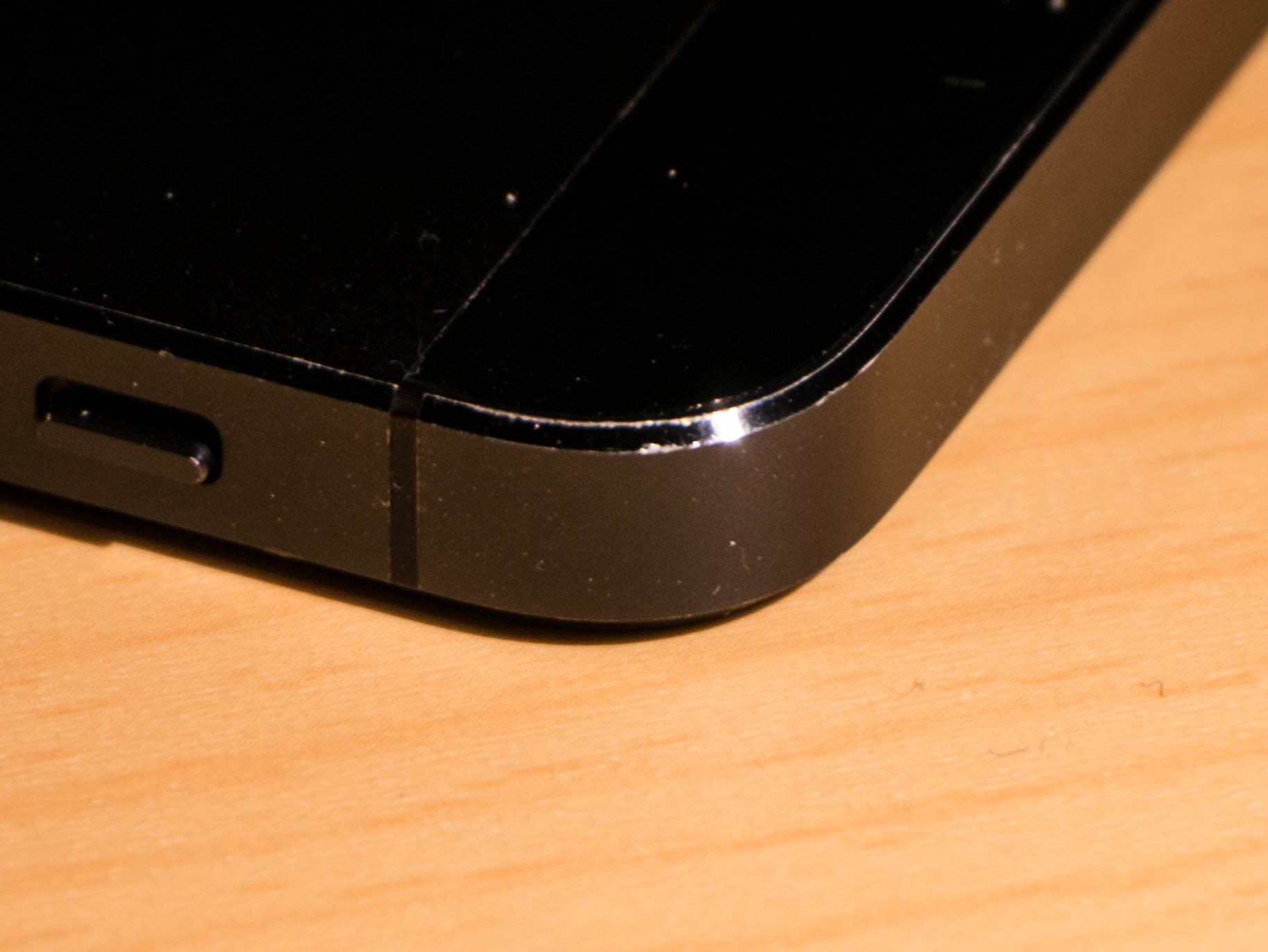 Well the nicking problem never went away. As you can see from the photos (again enhanced in Lightroom to better show the scratches), the edge continues to wear down specifically in the corners of the bevels. However it is only the very edge of the bevel that gets scratched, which makes it a bit harder to see.
Overall this is the same issue that any woodworker would tell you is a result of not easing the edges enough. It's very hard to get paint or stain to adhere properly to a sharp edge.
## Verdict
Get the white iPhone 5 if this sort of thing bothers you. It bugs me, but I knew this may happen when I chose black and I am thus OK with how things have turned out.
I do hope that with the next iteration of the iPhone these issues are resolved because the black model looks far better than the white.