Tom Bihn is still iterating on the Smart Alec and their latest change is to the exterior fabric. They have added an option to the bag that has a 400d Dyneema exterior. This is the classic grid patterned nylon that Tom Bihn is known for on the interior of their bags, but a bit thicker now that it is used on the exterior.
The result is a strong material that is also much lighter. I'm told the bag is now 30% lighter, and I can verify that you can feel the difference when you compare the two side by side.
Tom Bihn sent me a review unit that I have been testing for a few weeks now and it's still the fantastic Smart Alec that I love. In day to day use the weight savings aren't felt, but if you load the two bags for hiking, or any other weight conscious activity, you can and will notice the difference.
However the difference you will notice everyday is the look of the material. What I've always liked about the Smart Alec is its understated look. Yes it's a nylon backpack, but it still looked handsome and not as nylon-y as other bags. The Smart Alec Dyneema looks like a nylon bag — there's no way around that.
At first I really didn't like the look of the bag — just not my style. It's less professional looking and a bit "louder". My father, upon seeing it (he uses my original Smart Alec), loved how it looked and so have a few others that have seen the bag while I have been carrying it around.
After about a week I was liking the look too, but I still like the original all black better. The gray grid is neat looking and different, but it a bit more outspoken.
Overall this is yet another great Smart Alec that I'm sure many will love and that hikers should really give serious consideration when choosing a versatile daypack.
Extras
With the bag Tom Bihn has sent me some goodies that they just finished up: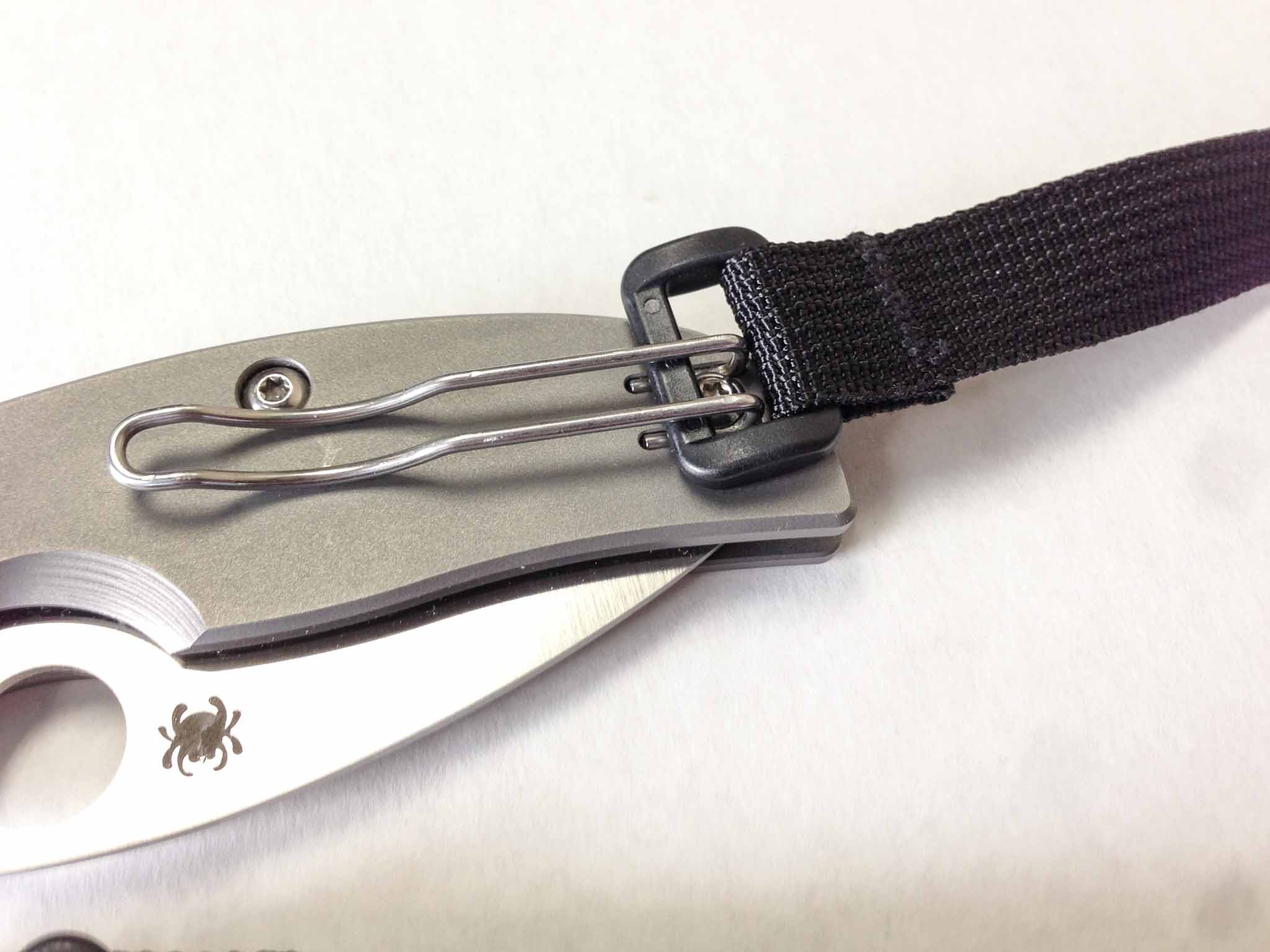 Tool Strap: This is an all new accessory that has not been released yet, but it is sweet. Basically it is the same as the keyring strap, but has a little rectangular d-ring on one end that allows you to clip things to it. What kind of things? Knives for one — though I believe Tom Bihn mentioned Flashlights too. Either way, what a great little strap.
3D Mesh Organizer Cube: This is actually a great little cube. I have the original 3D Organizer that has clear sides and use that for toiletries, but this one makes an excellent cable tote. Much more compact than the Snake Charmer and thus better for day-to-day use for me.
Dyneema Organizer Cube: Same as above, but without the mesh. I don't like it nearly as much as the mesh version as it traps a bit of air when zipped so it doesn't compress as easily, but this would be handy to keep prying eyes away. If in doubt, go with the mesh one.