The lovable Ben Waldie [posted a fantastic article detailing how to script Do Not Disturb mode on your Mac](http://www.tuaw.com/2013/02/04/applescripting-notification-center-scheduling-do-not-disturb/). He is using Automator and Calendar to schedule the script to turn on and off Do Not Disturb mode, but we can do one better because we have Keyboard Maestro.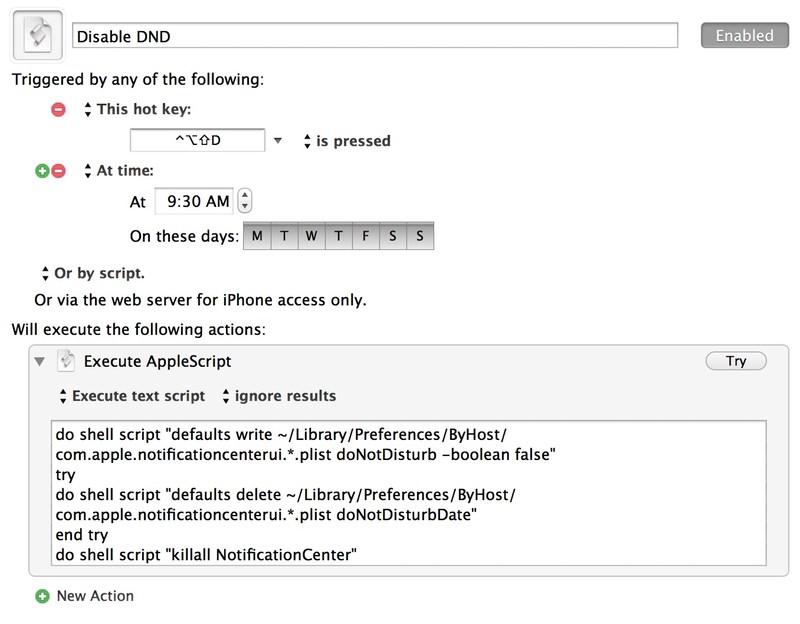 I simply created a hot key trigger (and timed trigger) in Keyboard Maestro that executes the Applescript that Waldie creates for either enabling or disabling Do Not Disturb mode. It works really well, and is a great tool to add to Keyboard Maestro.
Note: This site makes use of affiliate links, which may earn the site money when you buy using those links.