I ran into a problem a few weeks ago: my laptop wasn't sitting high enough on my desk to get the monitor up to where I needed it. It was annoying and tiring. I have tried almost every well marketed Mac laptop stand and they universally suffer from one or both of these issues:
1. They don't get high enough to place the display at a truly ergonomic level.
2. They are wiggly or wobbly, or simply not confidence inspiring that your MacBook Pro won't slide off if you sneeze.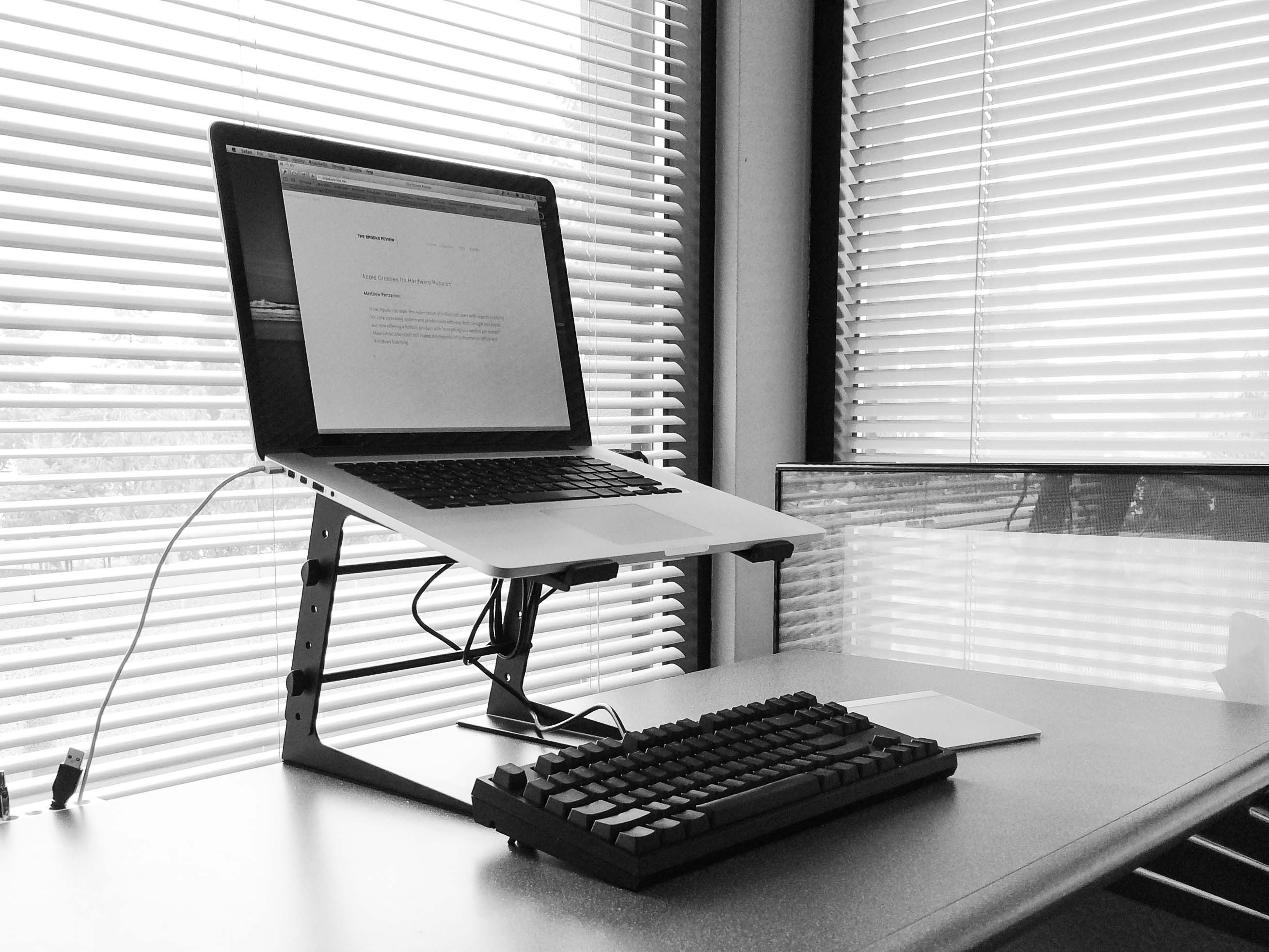 So I went looking through the depths of Amazon (only Prime items, I'm not stupid). There I found this PYLE stand marketed for DJs. It looks horrible, but it looked like it would get really tall, be stable, and a bit adjustable.
I've been using it for a while now and I actually really like the stand. It doesn't look great, but it does a good job staying out of the way, getting high enough, and being rock solid. I really mean rock solid. You can push on your laptop when it is on the stand and there isn't much of a wiggle at all. Amazing. I am buying one for my home too.