I regularly browse through the top apps just to see what kind of crap people are downloading, but today I came across a real gem in [FoxyLocks](https://itunes.apple.com/us/app/foxylocks/id773956272?mt=8).
Don't bother clicking that, it's an app that claims to change the appearance of the iOS lock screen. Now, when you stop chuckling, take a look at the screenshots they provide: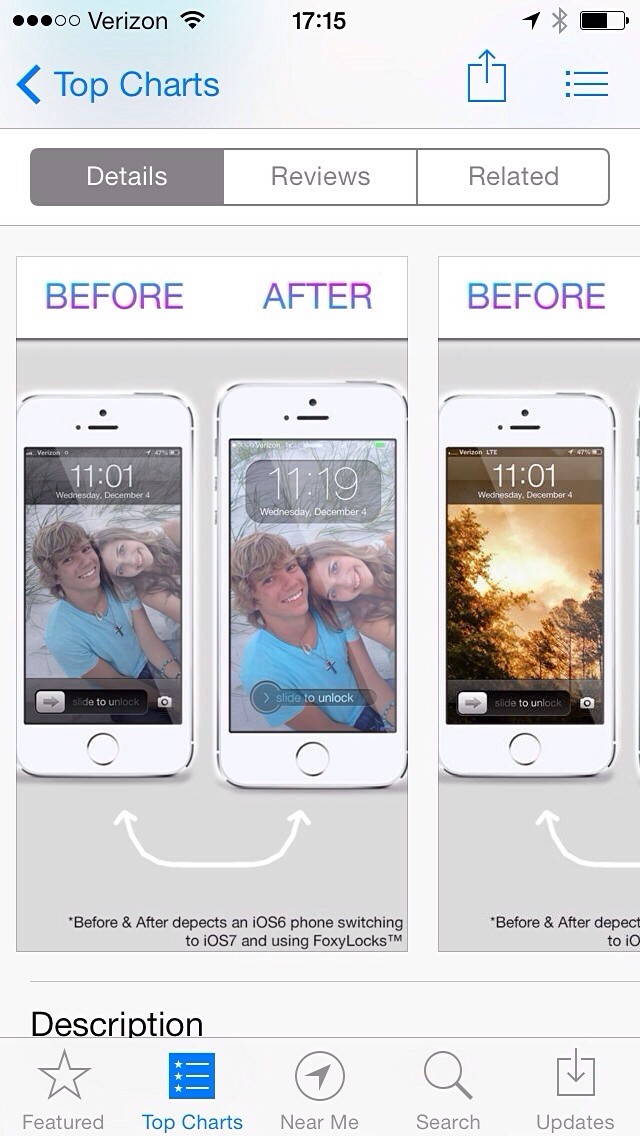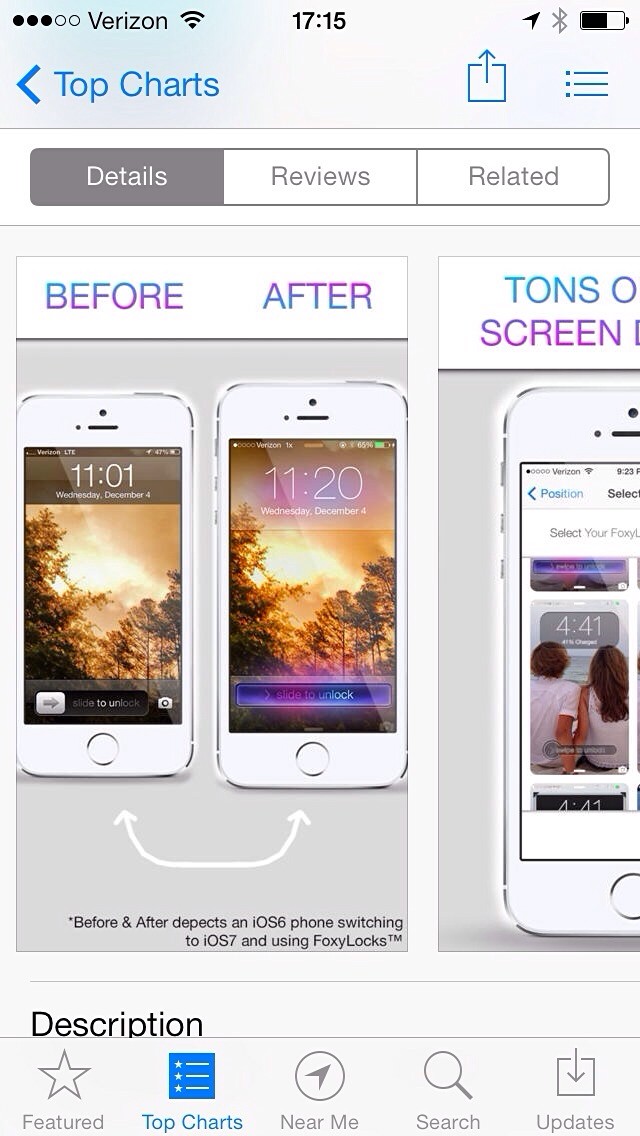 It's pretty easy to guess what the app is doing: you pick your wallpaper photo and it overlays some crap to make it look like you are framing the content on the lock screen (though I bet this doesn't work well with parallax, but who cares).
What's really great is that you will notice the image they want downloaders to assume is the "before" image is, in fact, from iOS 6 and the "after" is iOS 7. They say it right at the bottom in fine print, but no one reads that.
This is the exact kind of bullshit misleading marketing that I would *expect* Apple to be weeding out of the App Store. It's just trash marketing that should get developers banned.