I struggled with finding a wrist strap to use for the X-E2, as my old DSPTCH wrist strap was a tiny bit too small for my wrist/hand. I first put on a trusty Domke neck strap, but there are only a handful of times each year where I would actually want a neck strap on my camera.
I knew I wanted a wrist strap, but there are tons out there. I looked mostly at Gordy straps, as they are very popular, but then I found Tap & Dye and I really love the look of their stuff. I picked one up, and have been using it ever sense.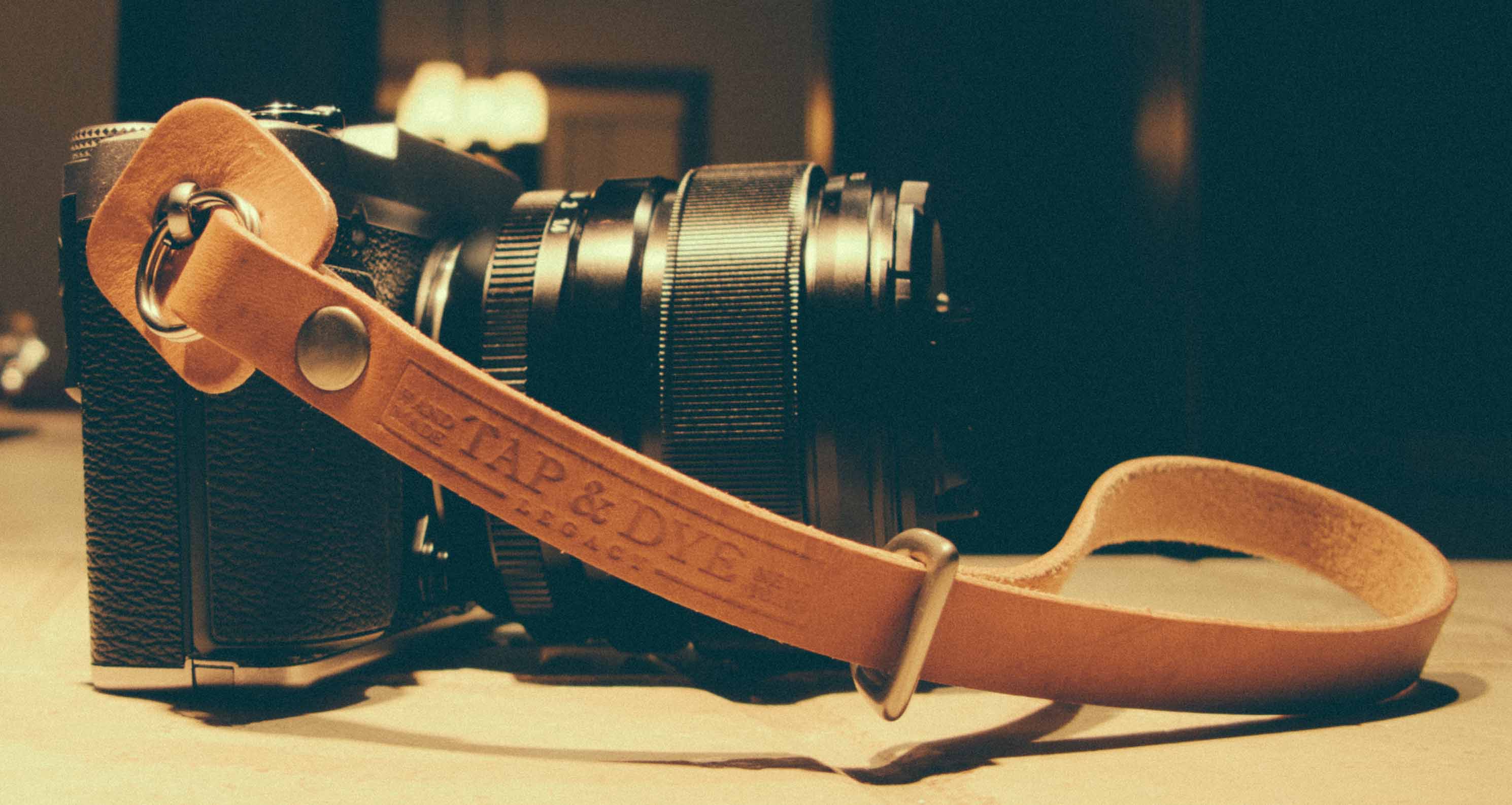 In brief, here are my thoughts on it:
It's rather expensive, but I wouldn't say overpriced.
The attachment to the camera looks superb, with good protection and a beefy look.
The sliding D-ring on the strap functions a lot better than I had anticipated, much better than the DSPTCH strap.
This is a strap that is just begging to get a little patina on it, but surprisingly it doesn't patina quickly. I guess that is good, and not bad.
It's surprisingly much more comfortable on my wrist than I thought. I think of wrist straps as more a drop-prevention mechanism, than I do a carrying mechanism and that is the best way to use this strap. I don't find the strap uncomfortable to use by any means.
The strap really doesn't pack down well at all. With nylon straps you can really get them out of the way, but this strap is stiff and seemingly always in the way when you want to pack away your camera. The best bet is to loop the strap opening around your lens, but then you have to finagle it off the lens when you want to shoot a picture.
Overall though, I am quite happy with the strap, and love the way it looks.