Any time a new lens comes out and it has a max aperture at, or below, f/1.2 I get excited. When Fujifilm announced the XF 56mm f/1.2 R I was pretty excited to see it, it was fast and a great sounding focal length. At 56mm it gives the classic portrait length sitting at 84mm (where 85mm is pretty standard portrait length). That's a pretty tight zoom to use for regular shooting, so I was concerned that it wasn't all that useful to the average shooter — as my 100mm f/2 Canon lens went mostly unused.
While I waited for Lens Rentals to get their copies in stock, I read a lot about the new 56mm lens. Mostly the reviews are in love with the lens, all for various reasons ranging from unexplained orgasmic like sensations, to very creamy bokeh.
I knew about the debate between the 85mm and 100/105mm focal lengths for portraits, but what I didn't know about was why a nice fast lens is important. TOP says:
Yes, you can "soften" sharp shots in post, but, like "soft filters" in the old days, it seldom looks right—at least not until you achieve a certain level of Photoshop expertise—and it's a headache to do. In pictures of faces, you don't want to see how a model's makeup was applied, and you don't need a topographical record of your subject's skin pores like a map of the moon, or a centimeter-by-centimeter report of how oily their skin is. But of course no one will buy less sharp lenses on purpose, because what if you want to use it for something you want a sharp picture of?
His answer, and camera makers in general, are fast lenses due to the nice falloff.
That was interesting, and so I rented the 56mm for just four days to test out. I didn't expect to want the lens at all, as I typically shoot wider, but I can tell you right now I wish I could buy this lens right now. I loved it.
Operationally there's not much to say. The lens works fine, and better than fine in some ways. It is well built and extremely sharp. I found the bokeh to be very pleasing, etc, etc.
Optically, and operationally I have no complaints.
Actually, I honestly, have no complaints about the lens whatsoever.
There are two things I think worth talking about in regards to this lens: an f/1.2 aperture, and the focal length for an everyday lens.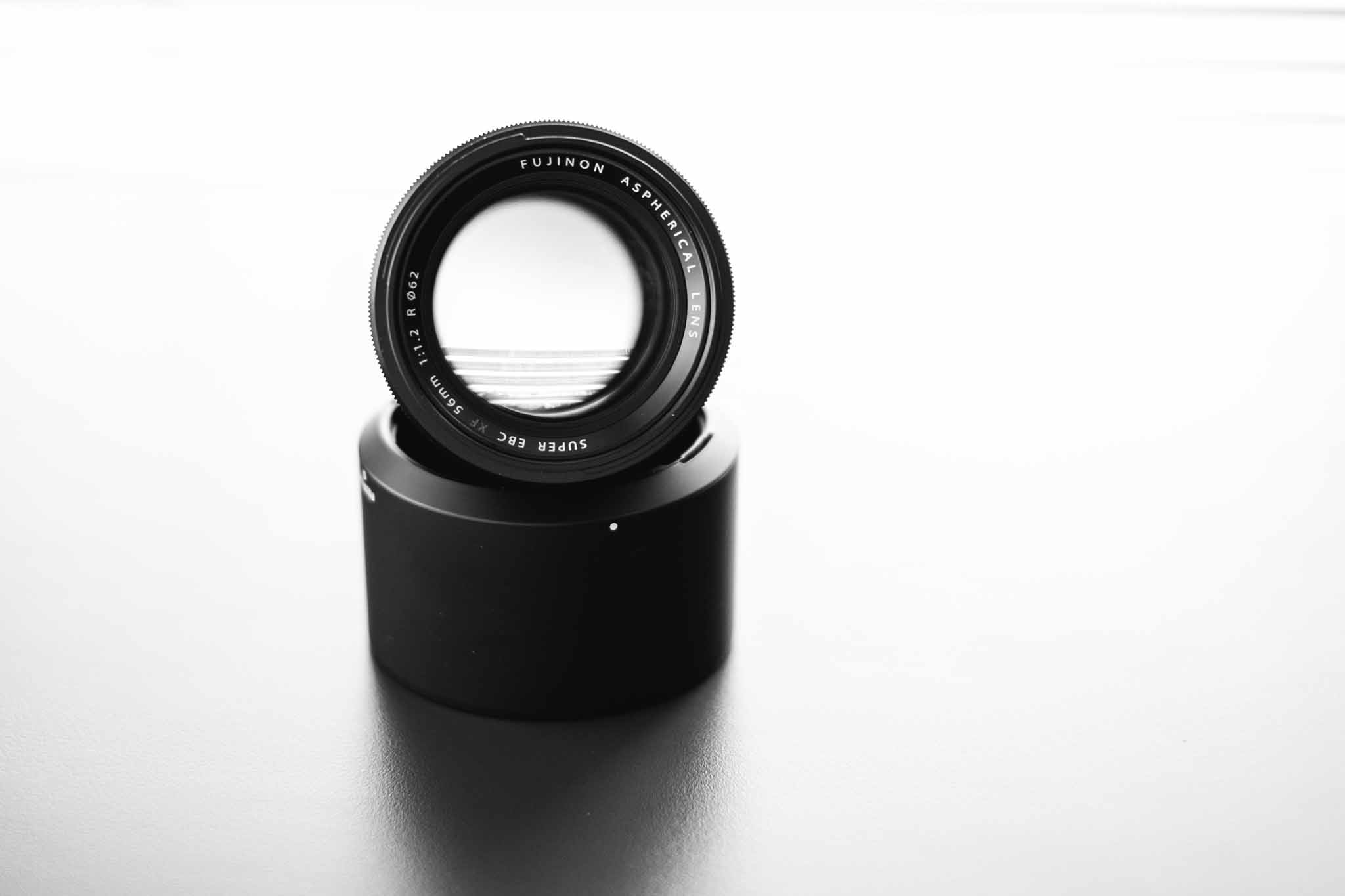 The Danger of f/1.2
I've only ever shot an f/1.4 lens before (well as far as fast lenses go) so I was keen to try an f/1.2. What I found was 0.24". That's what my depth of field calculator tells me is the depth of field at f/1.2 on my camera at the minimum focusing distance for the lens.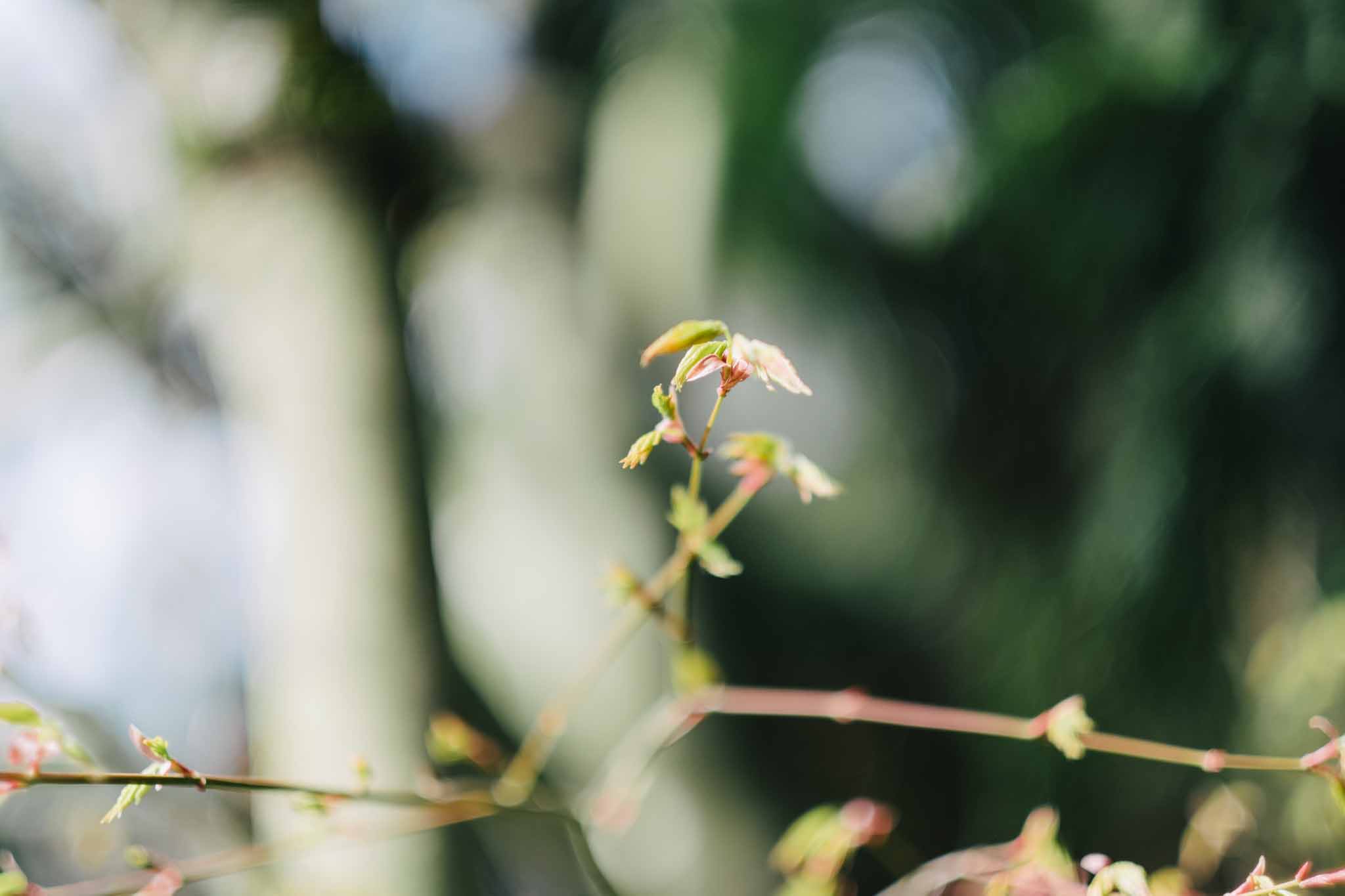 That is insane. As you can see, you can get some amazing isolation.
What you don't see, and what photographers don't tell you, is that for every one they got tack sharp, there's 15 just slightly out of focus, because let me tell you a little secret: shit moves.
I had to fire my camera in 8 frame bursts when I was trying to take a picture of my daughter, because it turns out she is not capable of remaining still for a portrait just yet. So professionally, with a model, this lens is a no brainer. For photos of moving kids/animals you are going to need to stop the lens down to something with a bit more depth of field, like f/2.
But, on the flip side, a really shallow depth of field can be good fun for other photos.
The Focal Length
The two least used lenses in my Canon setup was the 80-200 and the 100mm. I never used them, not unless I had something specific going on. Instead I just used the wider lenses.
So the 56mm worried me that, while it may be great, I wouldn't get much use of it outside of portraits. Instead what I found was a good amount of fun. Yes, you can walk close to something to use a wider lens, but there was simply a different perspective to be had with this focal length and I truthfully really enjoyed it.
It wouldn't be my first pick for a family lens, but I am considering swapping my 23mm out for the 56mm — and I really love that 23mm. It seems to me that having a short telephoto like the 56mm and a 'normal' lens like the 23 or 35 is a very complimentary lens combination.
Overall
I have not a complaint about the lens. I think it is more than a portrait lens and something to be seriously considered for most Fuji shooters.
Buy It
You can buy it here from B&H Photo and help support the site.
Images