One thing I have run into of late is time zone questions when I am trying to schedule guests on my podcast. "Did you mean Pacific, or Central?"
It's a bit annoying, and I've always meant to make a better way to do this. So I wanted to create something that grabbed my location, knew the time zone, and spit out the conversion — but I haven't figured that out yet.

For now, this is what I worked out: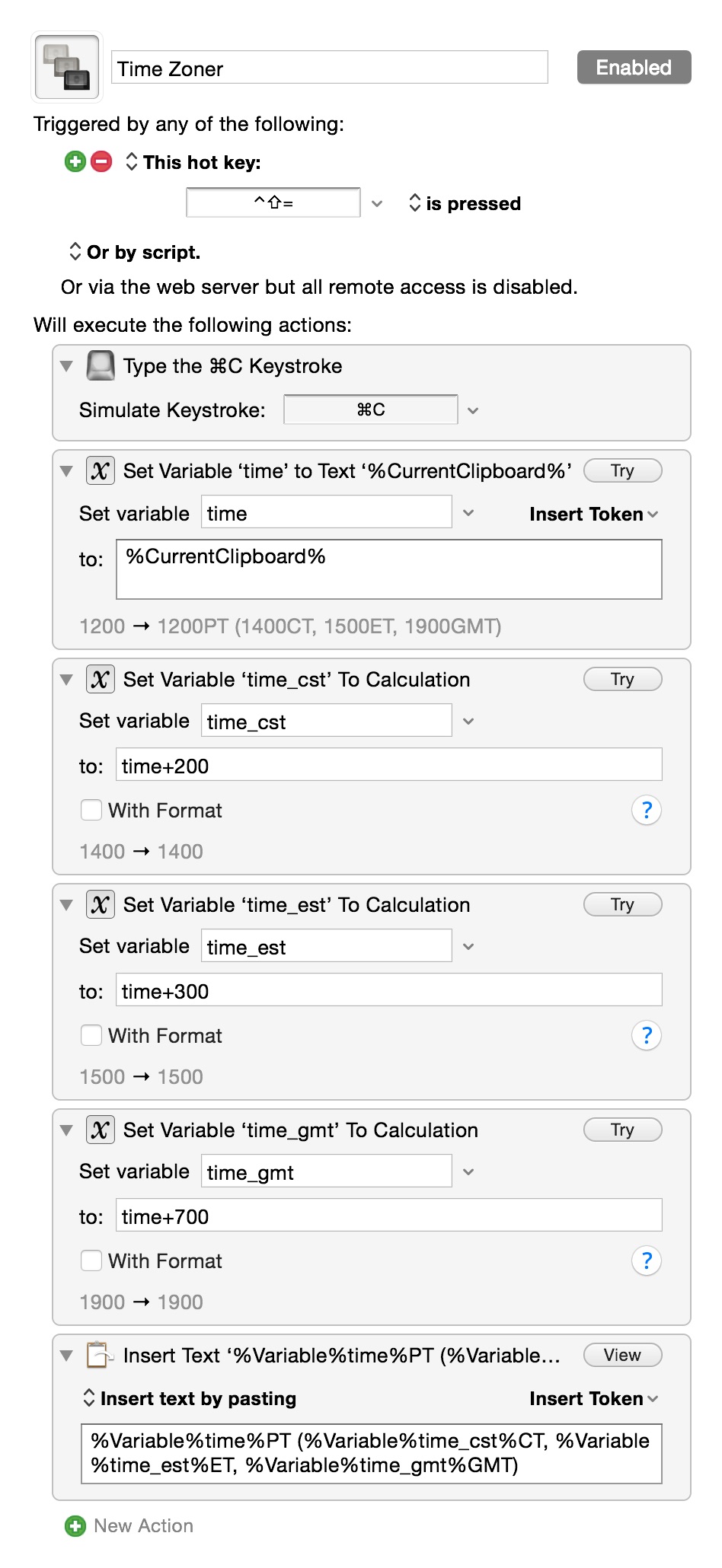 You select the time (in 24 hour format, because that's how I roll) hit the hot key and the macro spits back out the time in different time zones (in this one is spits out Central, Eastern and GMT). ((Why GMT? Just to for shits and giggles.)) It's quick and dirty, but should cut down confusion.