I've long struggled with how to transport small bits of cables. Since I primarily use the GORUCK GR1 these days, I've just been using the internal pockets in the bag to hold cables. This works well, except of course when you want to find a cable.
Often I struggle to find a cable as I buy short and stubby ones to carry with me, or give up assuming I left the cable at home. So I've needed a better system for some time now.
One that came to mind was to out to use a Tom Bihn clear organizer pouch. This worked well, but didn't seem to fit the use as well as it could, and I constantly struggled with it for various reasons.
---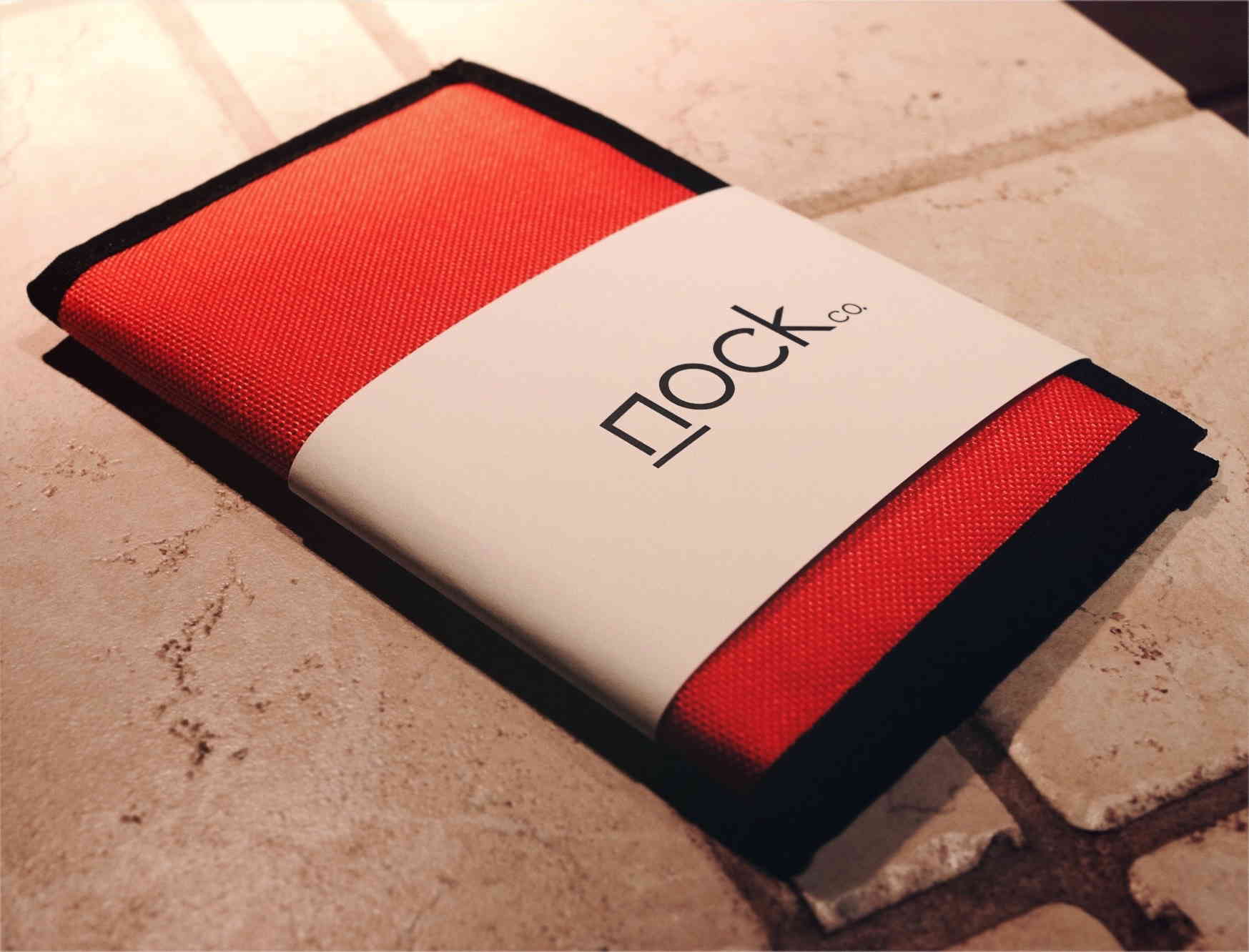 I met Brad Dowdy while I was hanging around XOXO last month and made a note to look at his goods on Nock. I drooled over the stuff for some time, but knew I didn't need any, as I rarely even carry one pen with me. And then I happened to see the Sassafras Five Pen Bi-Fold and what caught my eye was that it is shown with a pocket knife in one of the slots. Hmm.
I picked it up right away to see if it could solve some of my cable woes.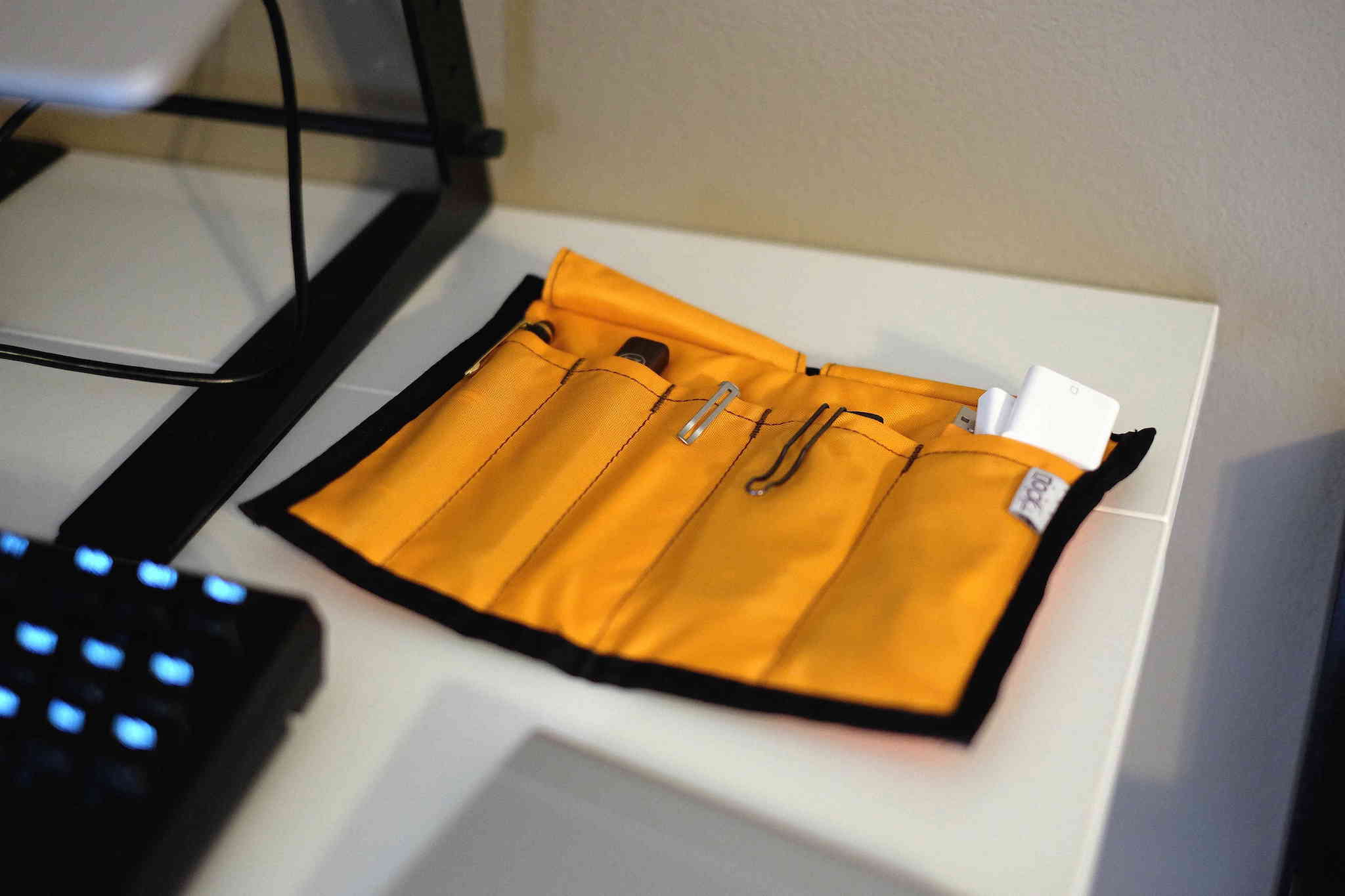 As you can see I am using it to hold one pen and two styli. On the two pocket side I have the pocket knife I normally leave in my bag, as well as pretty much all the cables I ever need.
Here's an exploded view for better visualization.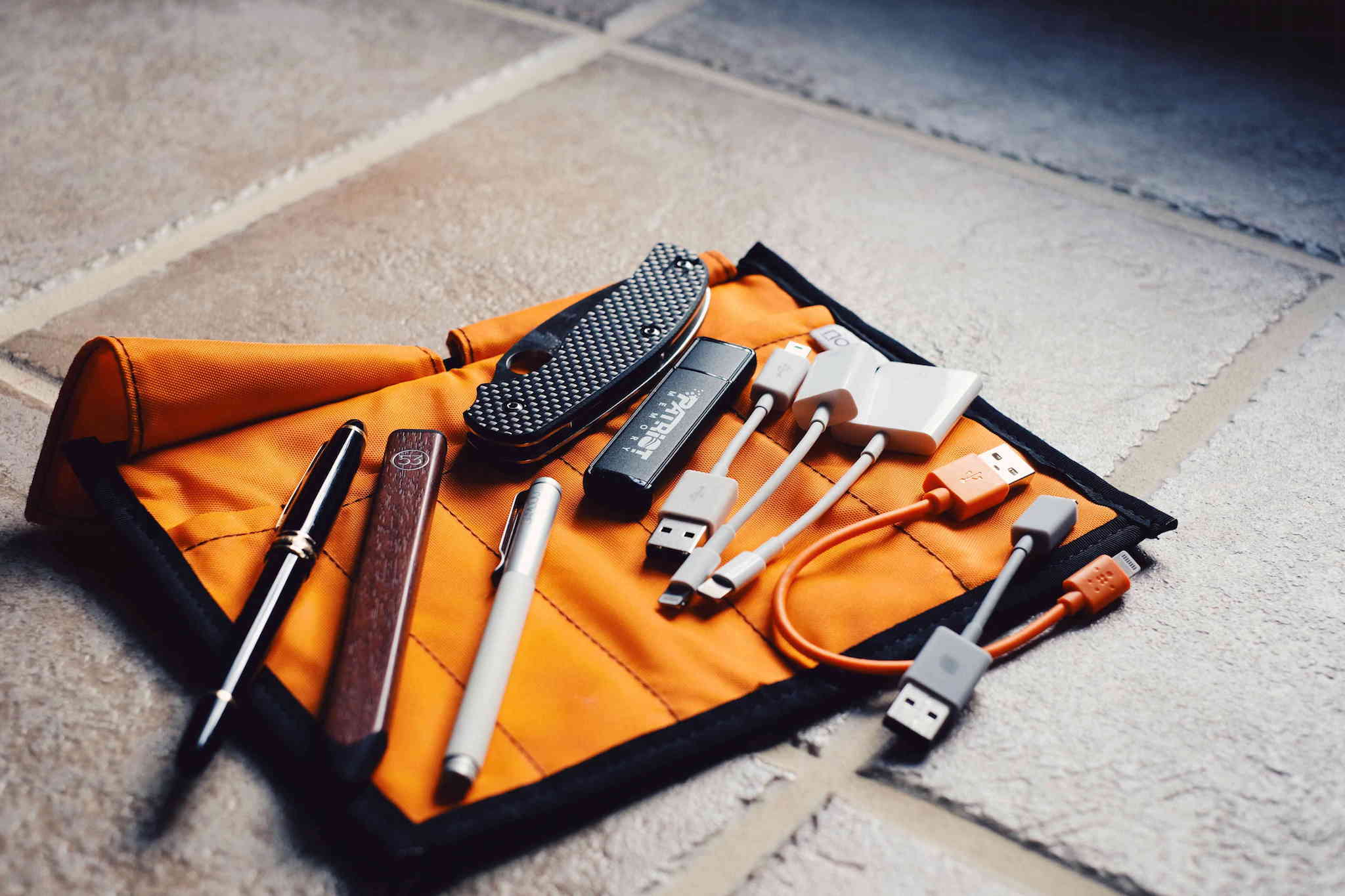 There are two things I like about this:
It's really easy to use with no zippers or velcro and yet it keeps everything in it's place.
It looks really good and the bright orange/red color means I can easily find it in my bag.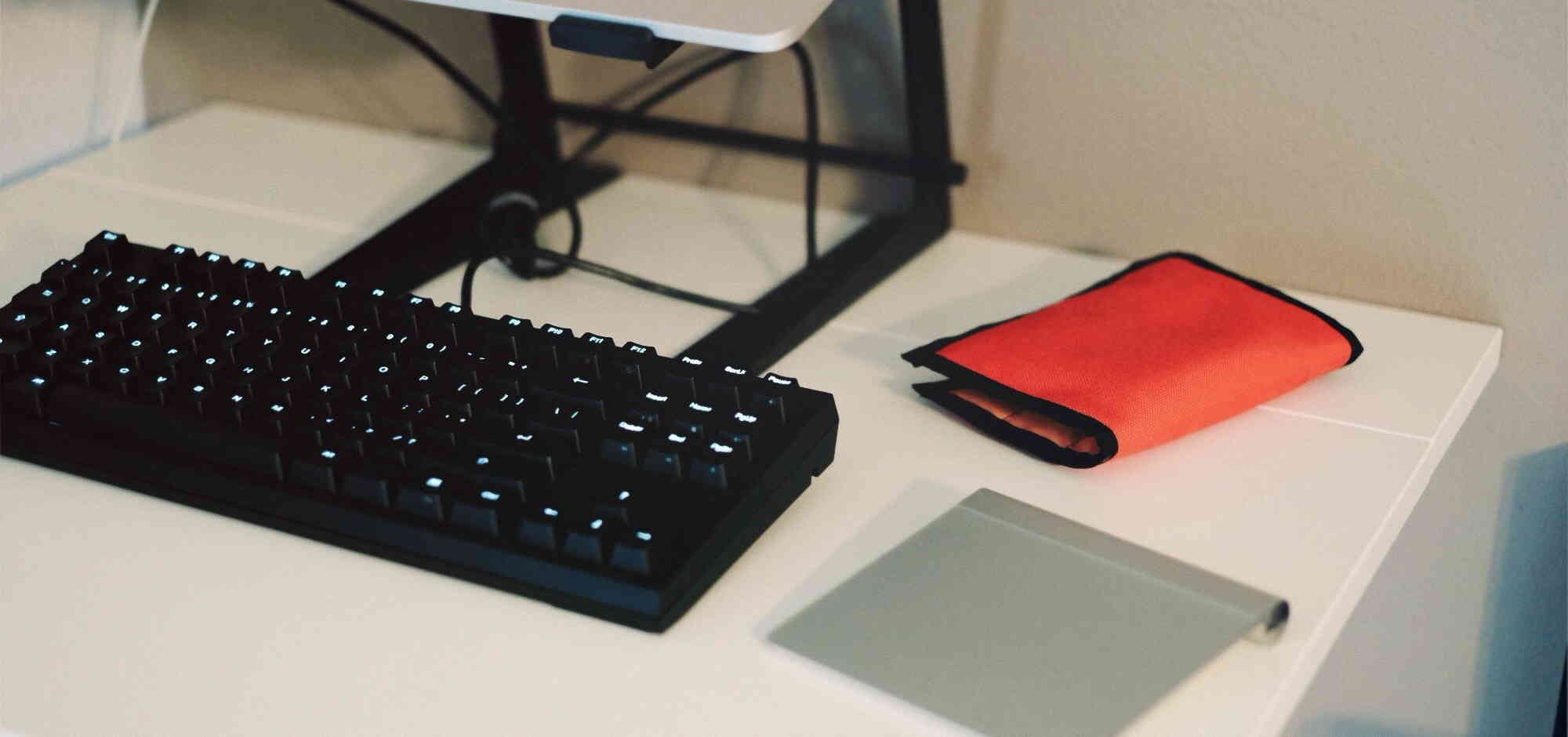 Before I always pulled out just the cables I needed, because my system was ugly and clunky. Now, with the Nock, I just pull out the bi-fold with my computer and leave it sitting off to the side — it looks good and it's easier to just have it out and ready so I never have to dig for cables.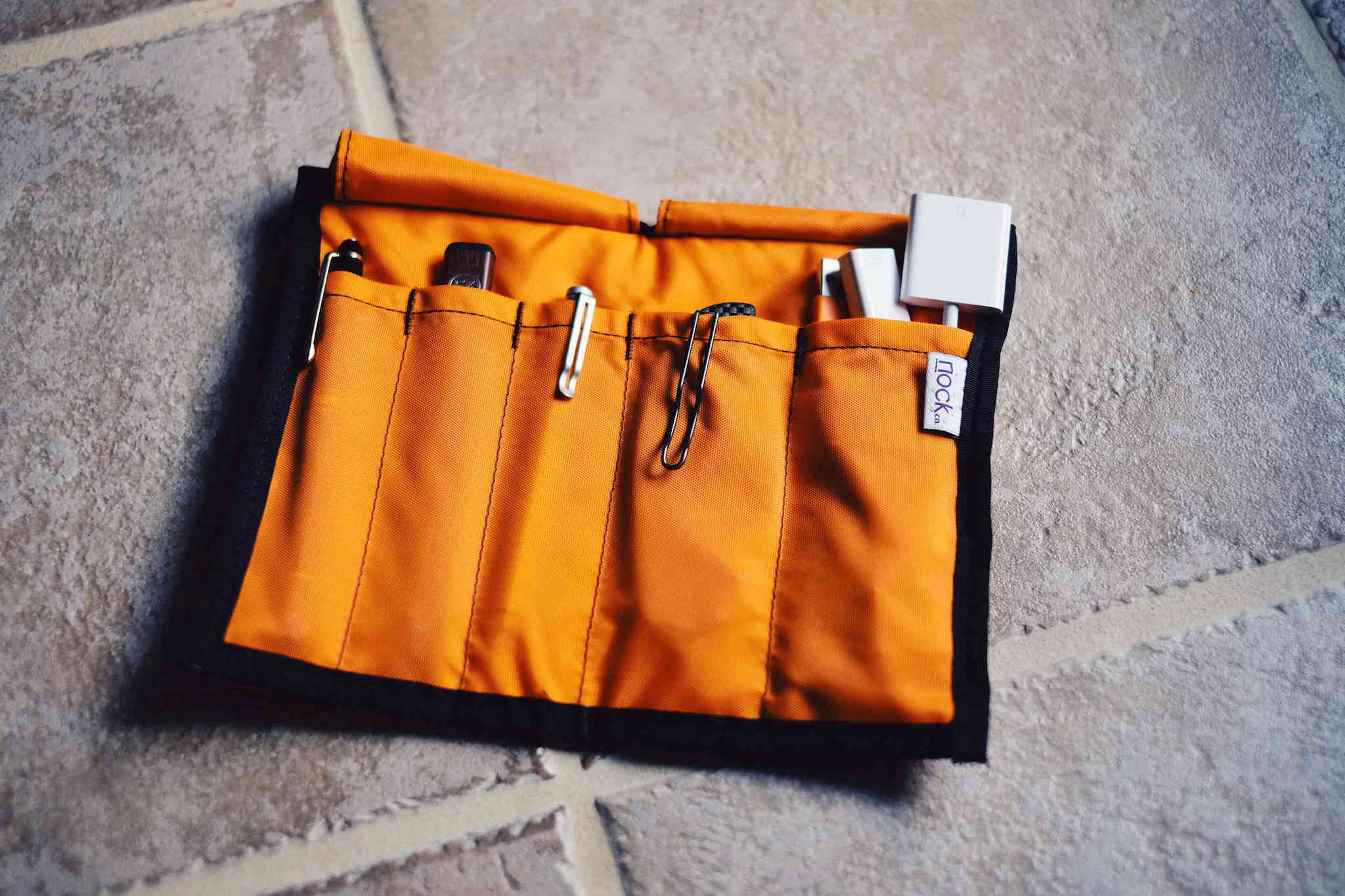 What a great little carrying case.
Note on the Cables
You can pick up those stubby little cables from Incase here, the Bamboo Stylus, the Paper Stylus, my pen, the Apple USB adapter and SD adapter, the knife, but you can't buy the thumb drive, they don't make that one anymore.