When I started at MartianCraft (a remote work company) I started at a time when my wife and I had just turned our home office into a playroom for our kids. Whoops. There are few co-working spaces available around me, and those that are, are above my budget for such a space (without offering a very good space).
So I went with a hybrid strategy:
I'd work out of a shared office space from a family member two days a week, as the office would likely just be me on those days.
I would work out of Starbucks/Coffee Shops as needed.
I would build a small nook in our master bedroom to use when working from home.
As it turns out I work from home far more than anywhere else, I guess I've gotten a bit lazy in that respect. ((It's also nice to be able to help my wife with the kids when she needs it occasionally.))
This meant I needed to create a workspace in a three-foot wide corner of our bedroom. And since it is our bedroom I wanted it to be as unobtrusive as it could be, while also wanting to make it a standing workstation.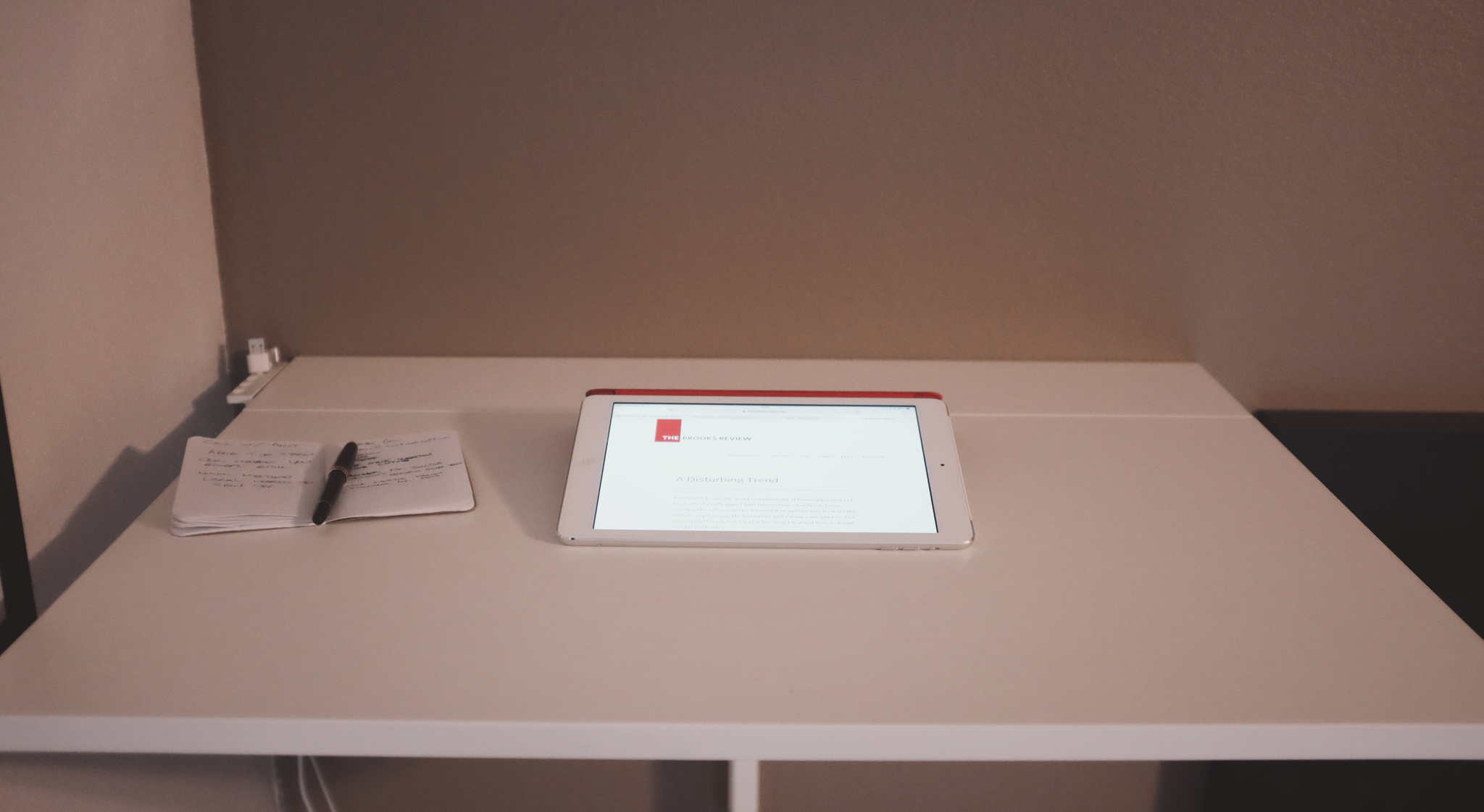 I've long known about Ikea's NORBERG series of 'tables'. These tables, there are two models, attach to the wall and have a leaf that swings up to create the tabletop. They come in two sizes: shallow and wide, and (the one I had to choose) deep and narrow.
When I tested the desk at Ikea I felt confident that it would work. And now that I have had the desk for a little over two months I wanted to post about it as there seems to be a lack of info on the desk.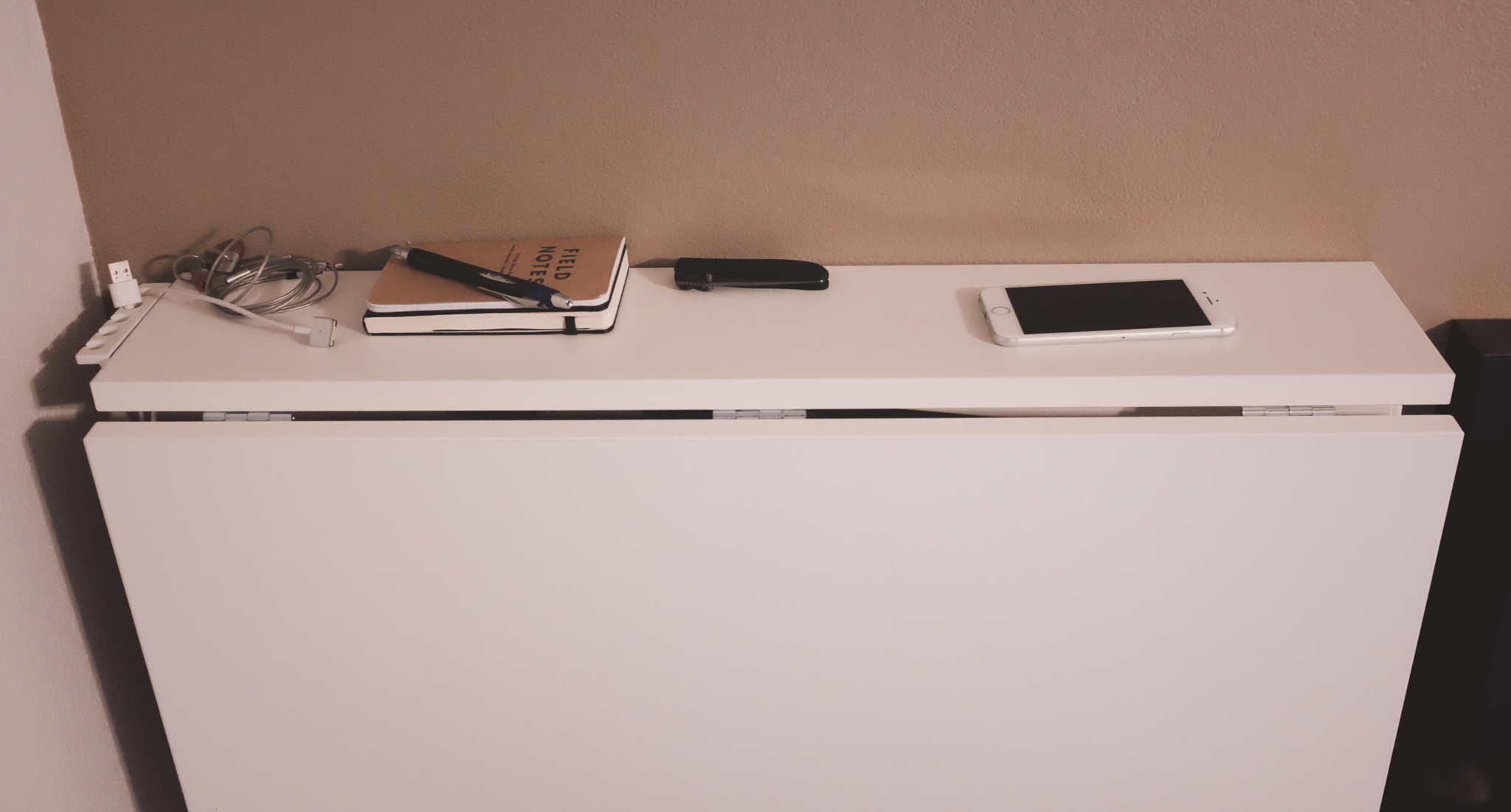 There are a few thoughts I have on this desk right off the bat:
It's exceptionally cheap. I purchased mine for $40, and that seems absurd compared to what I am used to paying for desks.
It is really small. When you look at it in the store with nothing on it, it looks like a decent size. Nothing grand, but workable. In practice my laptop with an external keyboard and mouse maxes out the desk and leaves little room for a Field Notes and pen. To make the scale look right, you'd want to set it up with just an iPad on the desk and then people would Pin It like crazy, Apartment Therapy the shit out of it, or what ever the kids do these days.
It's ugly. The wider desks come in better wood looking colors, but this model comes in all white. I've considered painting it, because all white isn't my cup of tea, but that seems like far too much work for IKEA goods.
The mounting hardware is thinner steel than I would like. It seems sturdy enough to lean on, and doesn't wabble too much, but at the same time when folded closed you can see the weight of the leaf pulling/bending at the piece of angle metal. It needs better steel, even 20% thicker would probably solve this issue.
Overall: cheap, ugly, but perfectly useable.
Would I Buy It Again?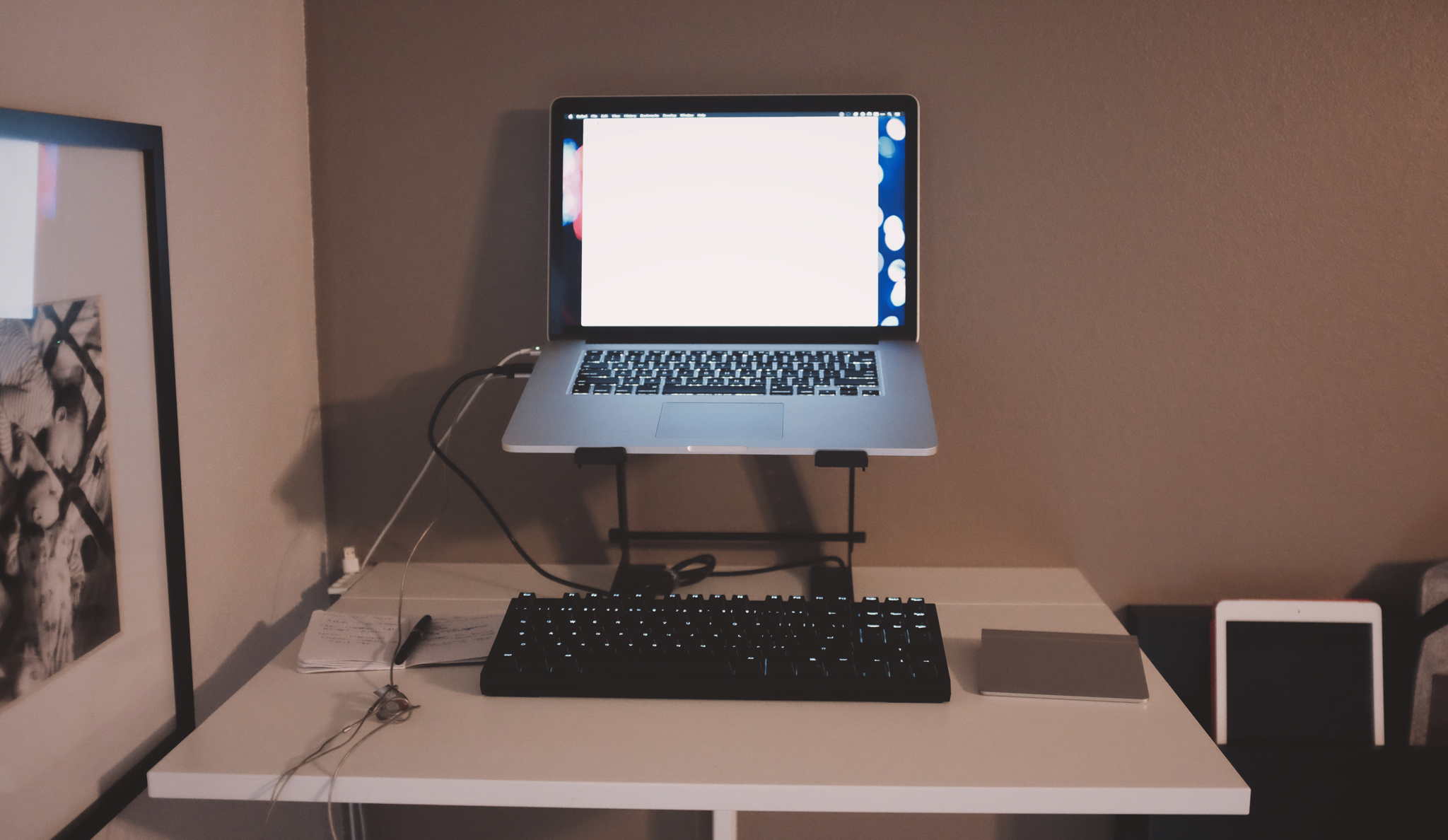 Yes, for the most part I think the purchase is worth it. Even though I initially wished I had squeezed in the wider version, I can now confidently tell you that you need the depth on this version if you are going to use a keyboard in front of your laptop.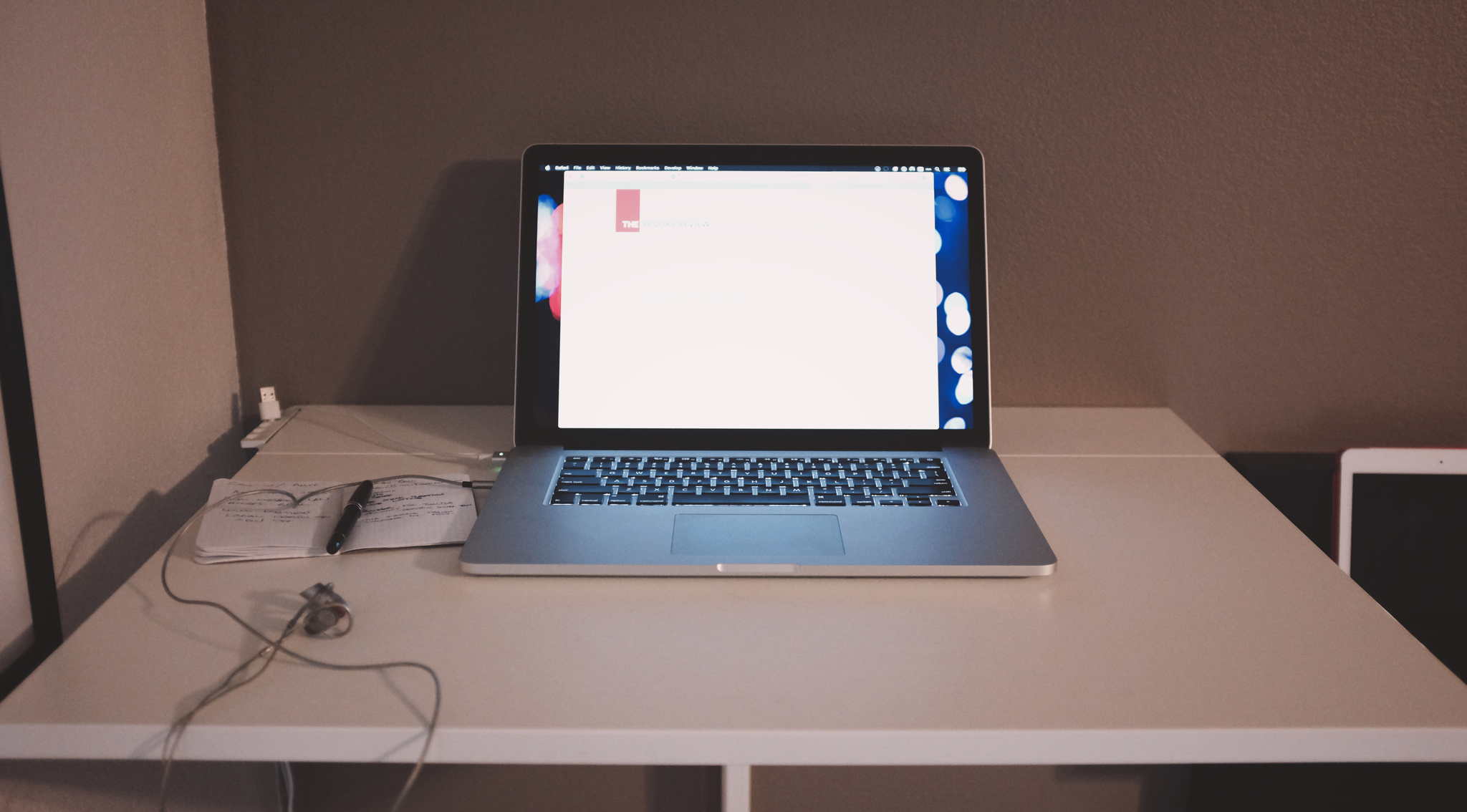 I can also say that for $40 I couldn't make anything better. And given that this setup is short-term for me, I'm happy with it for the time being.
Recommendation
If you have a small space, but want a desk you can pop open, this is a good option. Beware you need to hit studs with the screws, or buy sturdy anchors. Also, this is not a good option for a desktop as that defeats the folding purpose of the desk and there are better shelves to buy instead of this.