Both our kids have their own iPads and iPhones — all the devices are old ones — and because of that I have spent a fair amount of time trying to find good kids cases. Cases which help them carry and use the devices, but also offer ample protection.
I started first looking at military grade cases that didn't look too insane. Each one I tried turned out to significantly impair the functionality of the iPad. Either rendering the speaker too muffled, or the touch screen far less responsive.
It wasn't until just recently that I found a good couple of cases for these devices, of course paired with a screen protector.
(Note: for authenticity I didn't clean any of the devices prior to photographing them.)
For iPad 2/3/4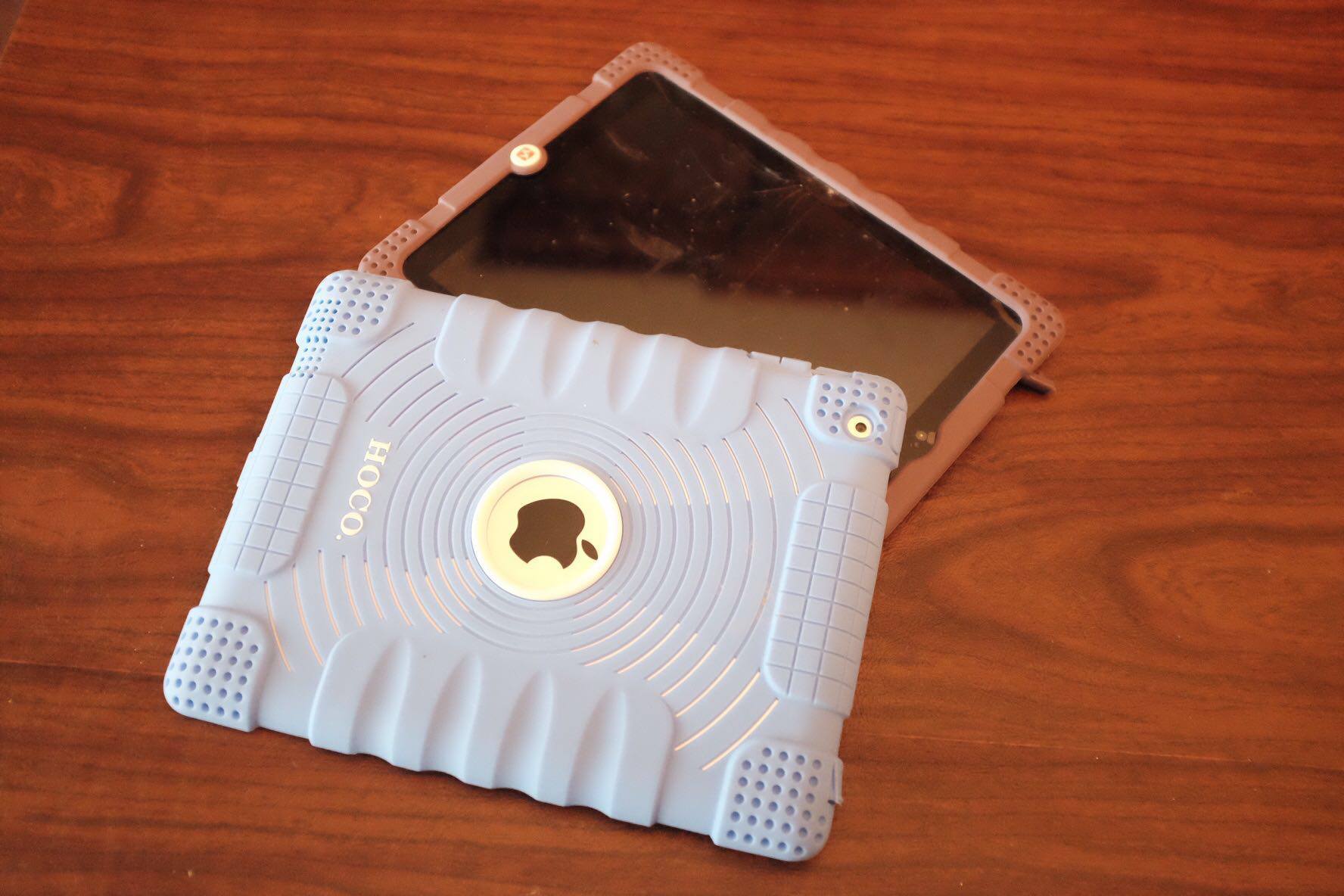 For what seems to be the most prevalent sized iPad in our home, I went with the 'Honeycase Extreme-Duty Military Transformer Hybrid Shockproof & Drop Rresistance Anti-slip Soft Silicone Case Cover', great name too.
What I like about this case is that the rubber is very sticky, allowing easy grip when it is rested in all sorts of precarious positions. It adds almost no weight, so the kids don't struggle to lift it. The white dot over the home button is also a nice touch as it makes it easier for my kids to find.
Additionally, the port covers are nice, but they don't always stay in place. It's hit and miss. One cover works well, the other doesn't.
What I don't like is the large hole cutout for the Apple logo, as it seems pointless. I've seen iPads dropped several times with these cases on, no damage whatsoever.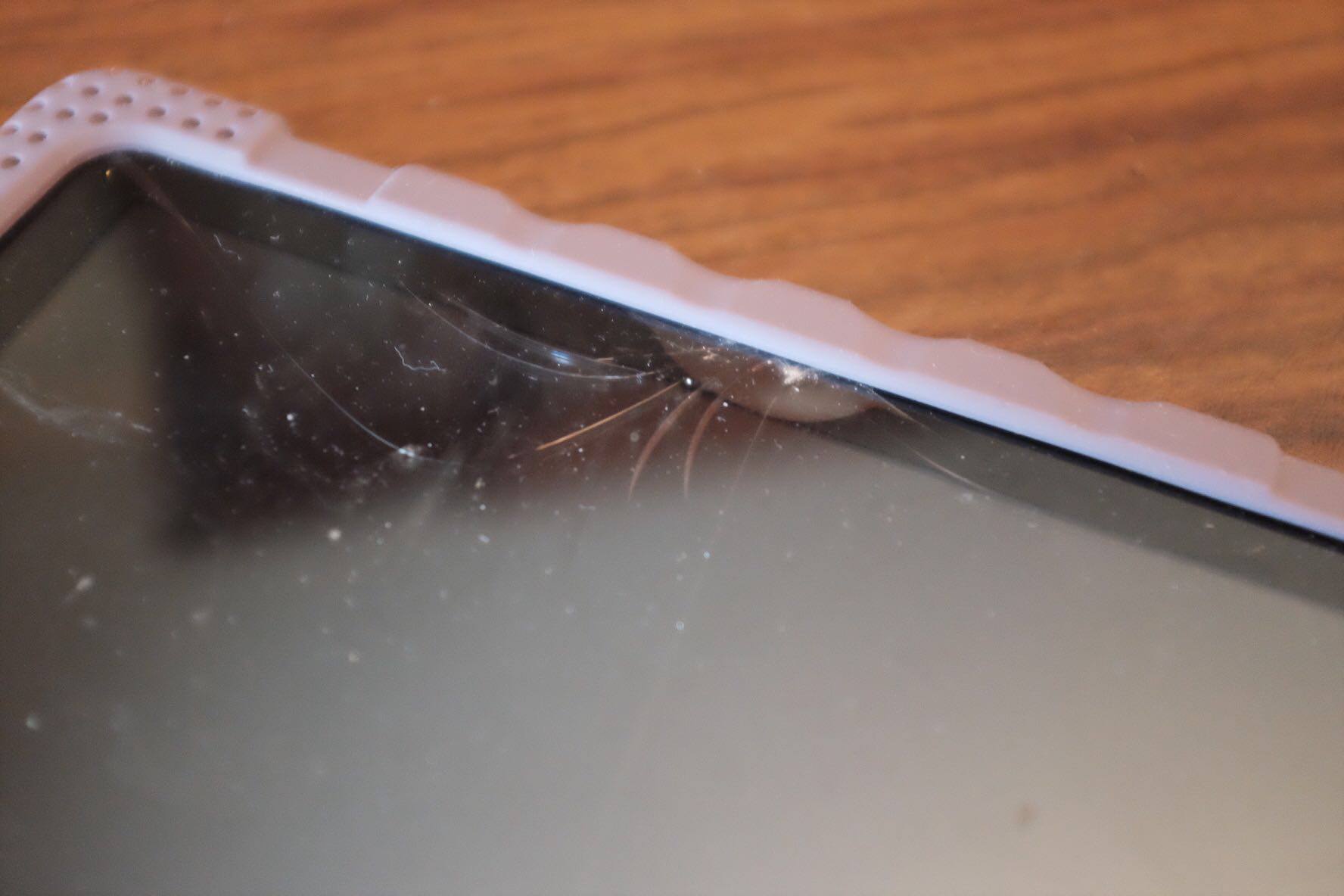 I pair that case with the 'amFilm Premium HD Clear' screen protector. While not great, it is cheap, Prime, and works well on a screen that has been shattered a few times. This is less about protecting the screen and more about protecting little fingers should the screen shatter. (As shown in the picture, a previously shattered screen.)
iPad Mini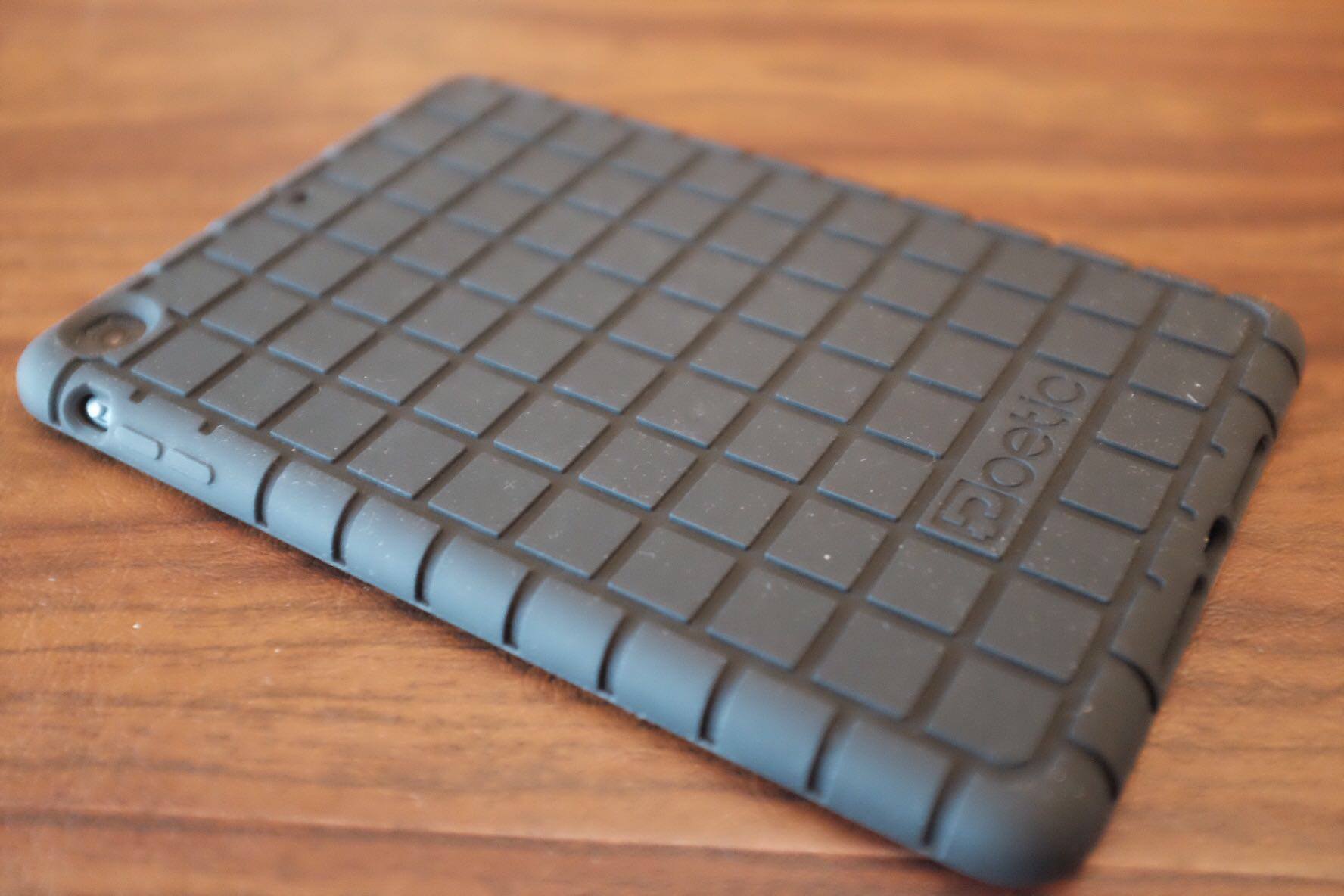 The best case I've found is for our iPad mini, which spends its days as a baby monitor and occasional stand in should the other iPads have dead batteries. The 'Poetic iPad mini Silicone'case is really great.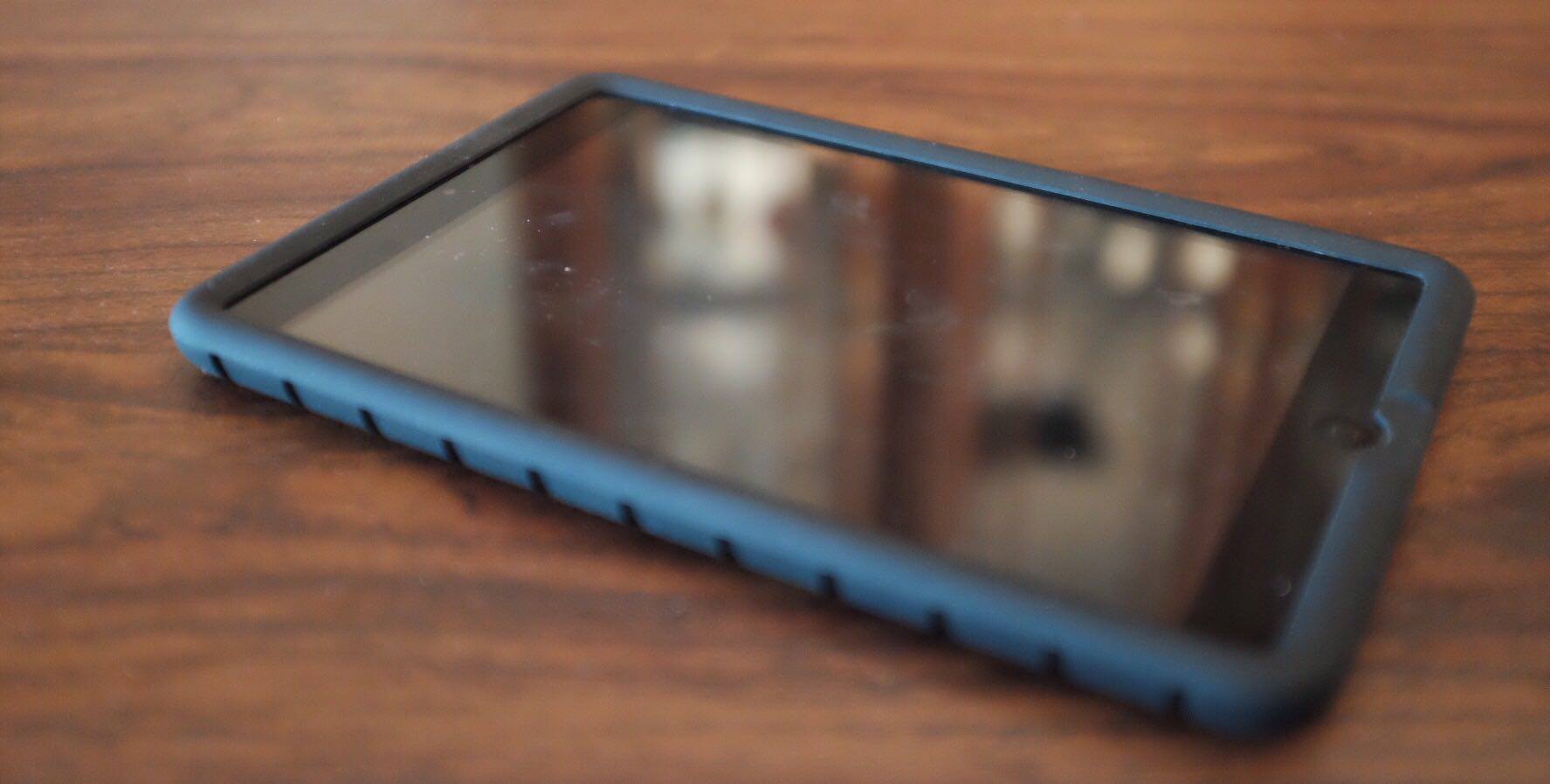 I've seen this mini take an absolute beating with this case on and zero damage. It has no port covers or stupid Apple logo cut outs. Near perfect if you ask me. Really nicely rounded edges leading to the screen as well.
iPhone 5/5s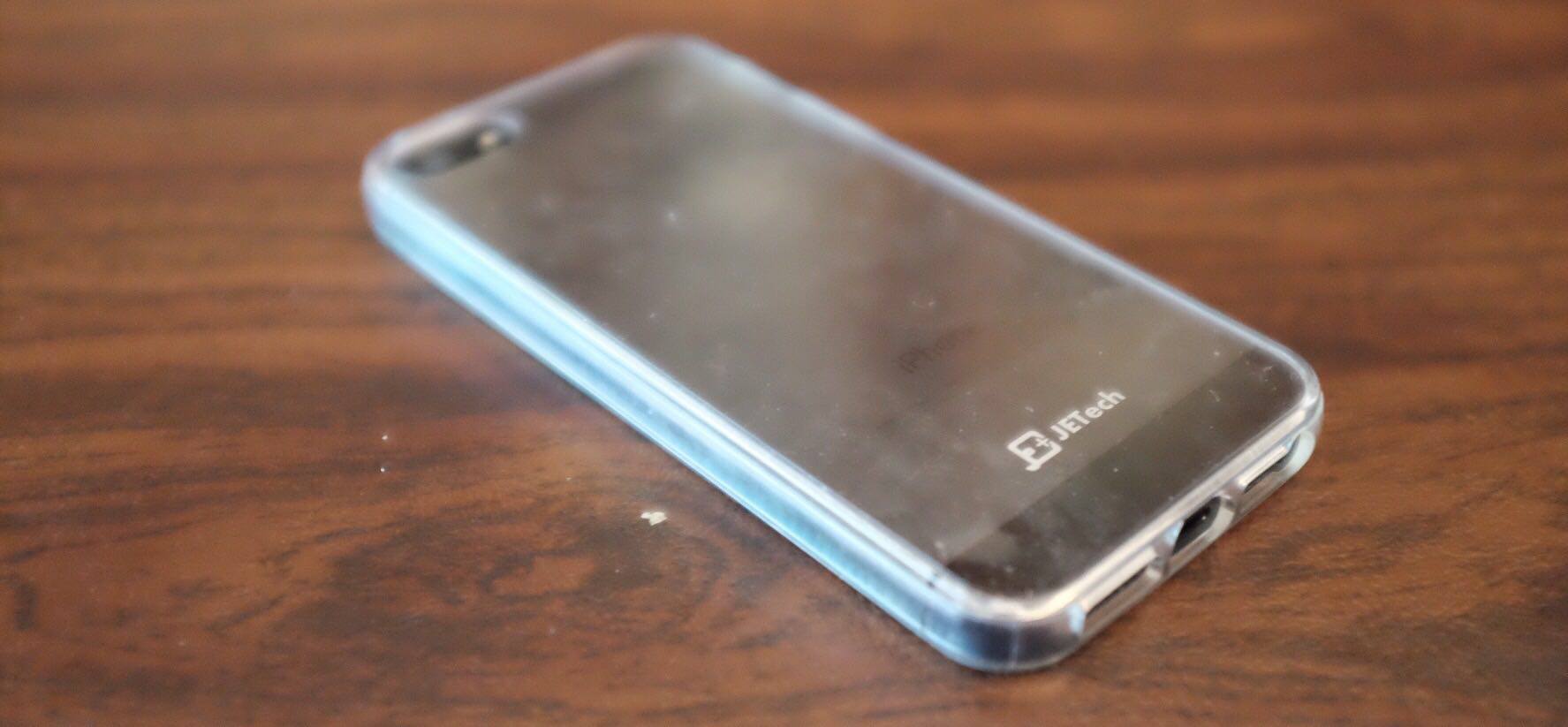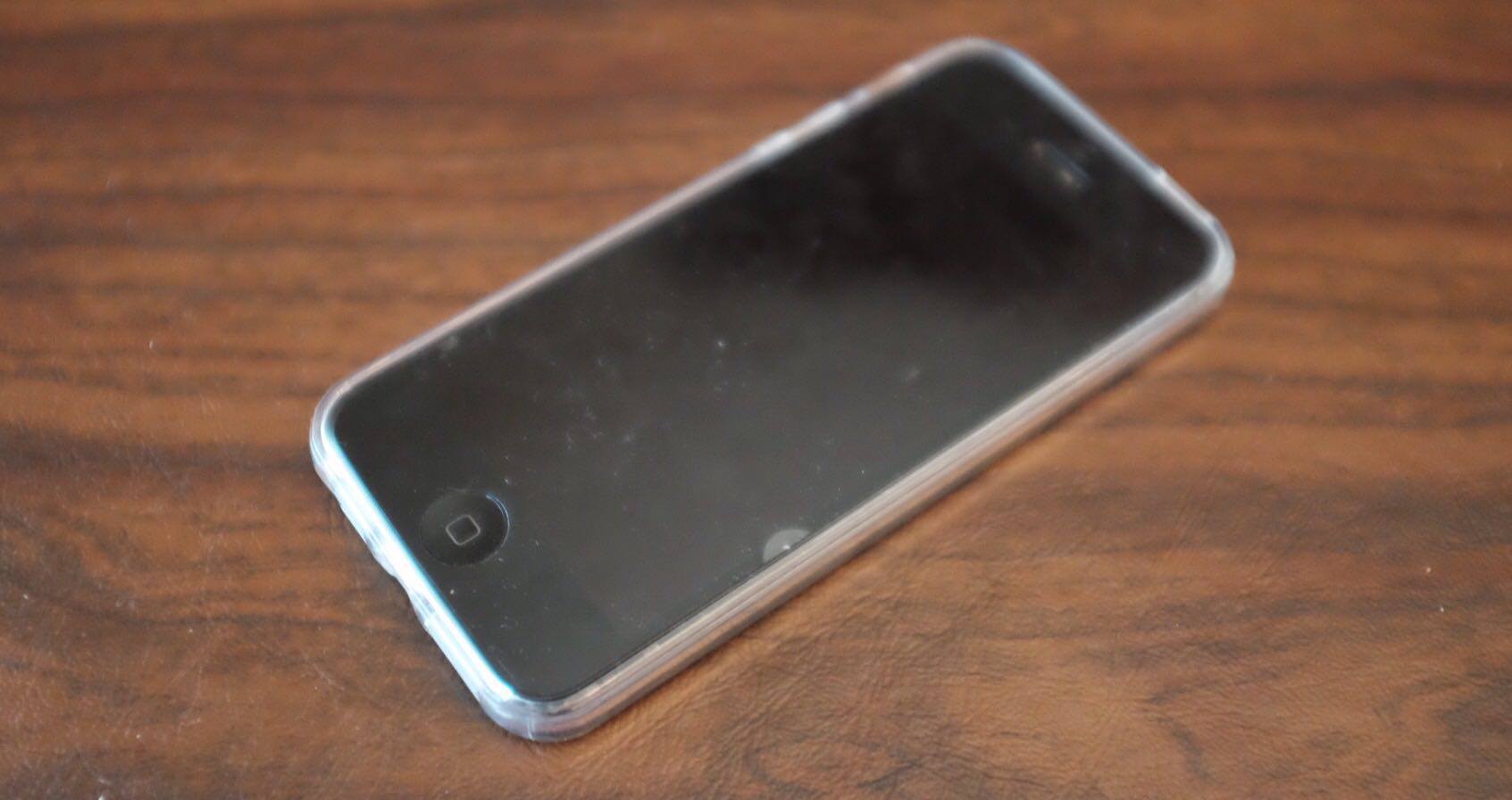 For the iPhone's I use these Tech Armor screen protectors, which are fine. I also use the JETech clear case. Unlike the other cases this is not a bulky silicone case, for good reason: I want to be able to toss the iPhone in a diaper bag and have it take little room. For that purpose this case works well. Offers protection and a touch more grip for small hands.
My iPhone 6 plus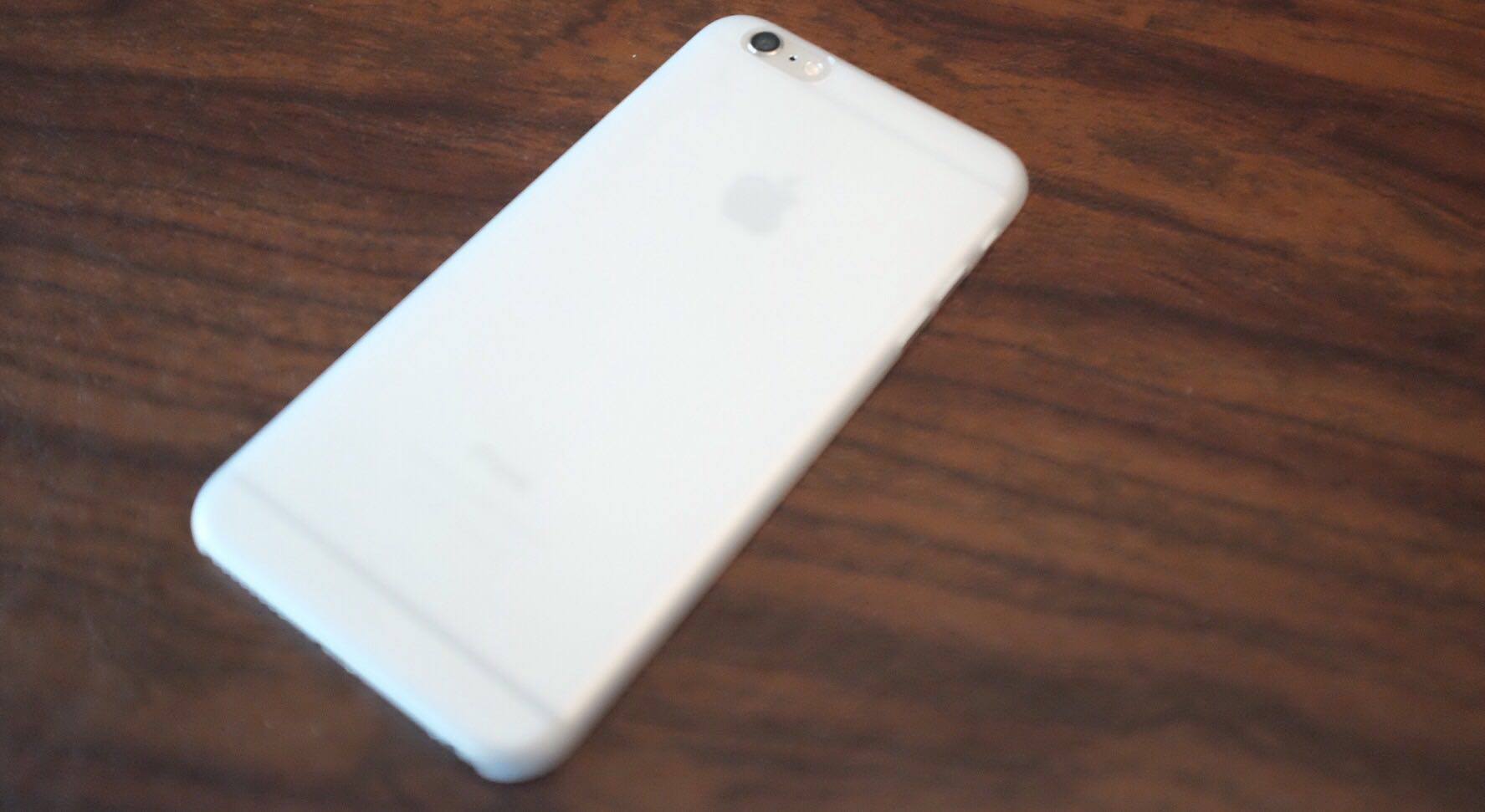 Yes, I put the Scarf case on my 6 plus, mostly for grip. Though I'm debating ditching it as I don't think it's needed. I'm used to the size now and doubt I would find it "slippery" any longer.
Wrap Up
I've yet to hand down any iPad Airs so I can't speak to those cases, yet. I can say, that after trying a dozen or more cases, these have proven to be great fits for us. And fairly inexpensive.