Why did I choose this format for my review? Starting almost a month before the new machine and including such minutiae that you cannot believe it? I have no clue.
The Foreword
Below is a timeline of my thoughts, and actions that I took in the lead up to receiving my MacBook. Since the product was severely supply constrained, I was able to take more time to prepare for this change and for writing a better review than I typically have the chance to write.
The entirety of this review is not a chronological explainer, but the forward to the review is. The reason being: showing you my thought process should help you gain additional perspective on where I am coming from with this new MacBook. I took great care to try and best represent an easily comparable baseline for myself. Things like only using my MacBook Pro as a laptop in the lead up, instead of like a desktop, helped to reduce any shock I might have from the new machine being very much a laptop.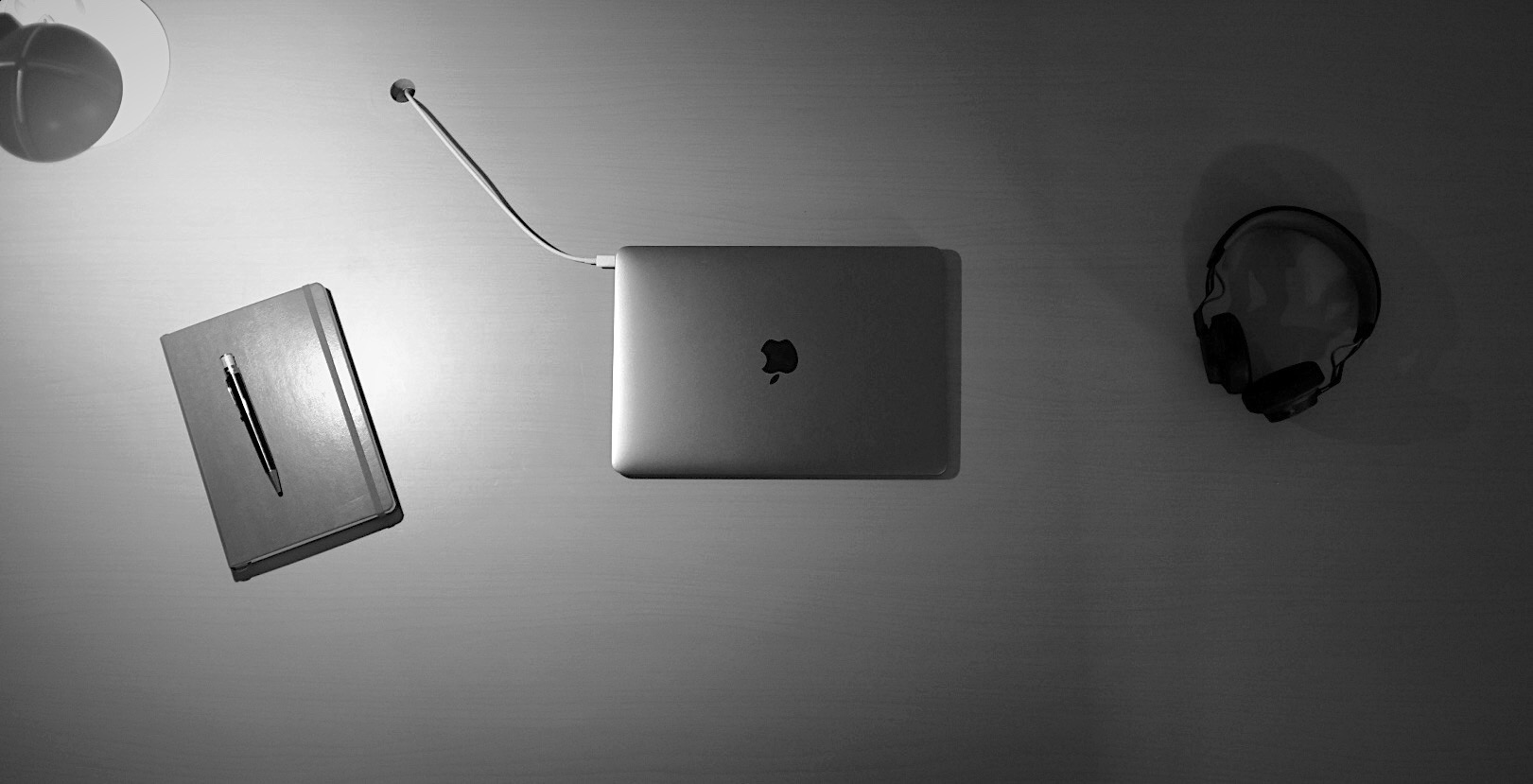 April 13, 2015 – 13:46
After ordering a Space Grey MacBook (the highest spec model) yesterday, I realized that I would need to do two things:
I would need to use the new MacBook as just a laptop (meaning no stands, extra keyboards, or external pointing devices) for at least a month to give the computer a fair shake.
I would have a hard time with an honest and accurate comparison of the two computers unless I did the same with the MacBook Pro I use everyday.
Because of this I stripped down my desk — using my retina MacBook Pro by itself and no external pointing device, no CODE keyboard, no stand. In this test I should have an accurate comparison to make with the new MacBook.
The MacBook should be here on May 29th, I'll check back in later…
Assorted Notes
Josh Ginter wrote in his retina iMac review a compelling case for a desktop Mac:
In essence, my MacBook Pro became a glorified iPad. Every task I needed to complete on that MacBook Pro was based on something better suited to the iPad. Only after I returned home to my desk did I enjoy using the MacBook Pro to its greater potential.
My MacBook Pro (retina) spends the majority of its time on a desk. Strapped to a keyboard, an external trackpad, and maybe a hard drive or two, and a mic for better Skype calls. I very much use my MacBook Pro as a desktop. I already have a desktop then.
Christina Warren on the new MacBook:
The size of the new MacBook really reminds me more of an iPad with a built-in keyboard case instead of a laptop. In practice, the new MacBook is just half a pound heavier than the original iPad — and considerably thinner.
That's the line that took me from 90% confidence on my MacBook purchase to 100%. As you know already I love my iPad, I'd gladly take a larger one:
The iPad is more portable than any Mac could be — even the 11″ Air. I can hold my iPad with one hand and read an article while walking around with no worries the device might be dropped. You might try and fool yourself into thinking that you can do that with your MacBook Air, but hahahaha, come on. The iPad is flexible enough to be used on the desk, or in the hand. MacBooks can only be used on a surface.
And of the idea of the new MacBook I said:
What if a laptop will be your only machine, and you want your setup to be really portable? That's where i think the 12"/13" MacBook Air falls short. Here a 13" retina MacBook Pro is a better solution. Slightly less portable, but it is your only computer so you likely need the power that machine can pack. You get it staying MacBook Pro, but still get a very small machine.
Well I guess I shit all over my own advice. The thing is: I didn't expect something else to come up, something I didn't account for in both of those articles.
As much as I want a bigger screen iPad, I'm not overly efficient on iOS. I'm more focused, yes, but I'm not more efficient and that scares me.
As it turns out, I want an iPad with Mac OS X. I think.
I didn't expect the latter, but it seems true. It's the entire basis of this purchase decision. So we will see if the MacBook can be more like my iPad, just with OS X.
April 19th, 2015 – 21:43
After waiting for my Photos to upload from an external hard drive to iCloud (took a week) I'm now using my MacBook Pro as just a laptop. Nothing external plugged in unless I need it. It's been such a long time since I've used a laptop as just a laptop it's amazing the difference and freedom you feel.
My thumb is killing me from using the built in trackpad already though.
Time will tell.
May 6, 2015 – 14:40
I've been using my retina MacBook Pro as just a laptop for a while now, and even though I am not leaving the house much, it has been a very interesting — and good — change for me. I do miss external trackpads, and occasionally I miss my CODE keyboard. What I don't miss is all the extra wires.
I love that I can freely move from my standing desk to my desk. Or pop into the dining room, or even outside for a bit. I don't leave the house much, but I do leave my desk much more.
I also ordered a new bag today. Selling my GORUCK 15L Shoulder Bag and ordering the GORUCK 10L Bullet Ruck. It's tiny, I know. However it appears it will fit the MacBook, and won't look stupidly small on me. We will see.
I ordered it because I wanted a smaller bag than my GR1 to carry goods while at WWDC, and Disney World (two trips I have planned this year). Here's hoping it was a wise choice.
May 14, 2015 – 13:58
'Preparing for shipment' I now have a new bag for you little MacBook — don't be afraid.
May 18th, 2015
The MacBook arrived today. I am shocked by how small it is, but how big it feels. My first thought is: this isn't like any other Mac I have used before.
At first blush I actually like the MacBook keyboard quite a bit.
The color is perfect, the size is perfect, and the screen is great. I am using all settings at default and I just finished getting everything on it. I am starting with a fresh system, and I really love starting like that.
No launcher either.
The font on the keyboard, San Francisco, is so much better than the older keyboard VAG typeface.
The hinge for the lid is a lot softer, looser, yeah let's go with looser. Which means that, yes, you can open the lid on this with just one finger. Very nice touch.
Note to readers: Near the very end of this review I switched to the Mac OS X 10.11 developer preview build, and as such some minor things might be a different experience than some will have on 10.10. That said I don't think that has slanted anything I share here in any way or another, as I have not spent enough time with 10.11 to make any substantial thoughts around it.
The Meat of the Review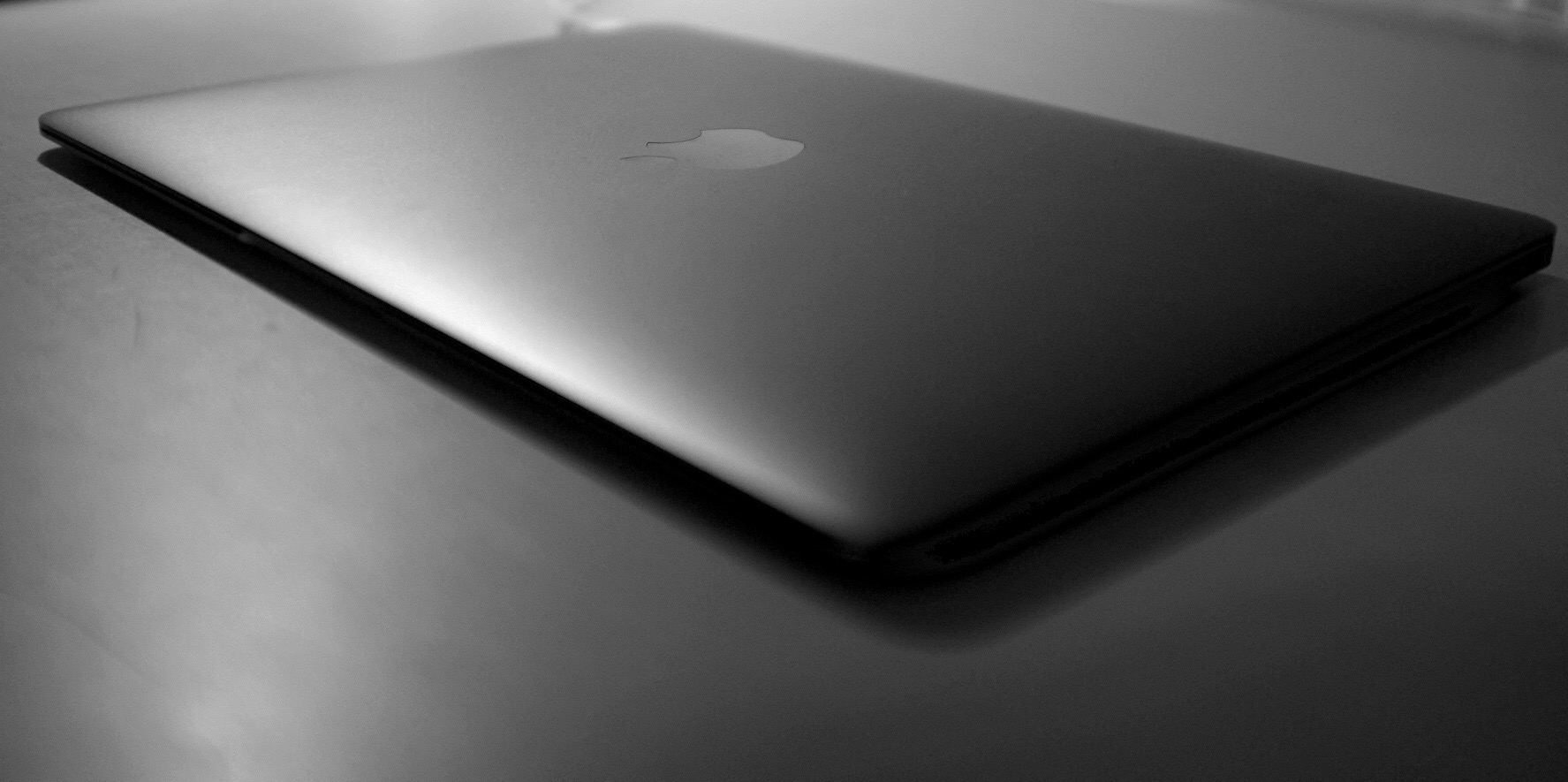 Astonishing.
If I had to sum up the new MacBook with one word, that would be the word. From the moment I opened the box, and continuing on with each time I pick up this machine, it truly doesn't feel real.
It feels impossible.
I know that this all sounds like the typical hyperbolic bullshit that you see from Apple reviewers, but I have a challenge for you. Go grab an iPad Air in one hand, and a MacBook in the other.
Now ask yourself: what's the difference between these two?
Even with the MacBook Air the iPad has a clear size/weight advantage. But with the MacBook that advantage is just not there. Not when you factor in the MacBook has a built in stand (the monitor sits up on it's own) and keyboard.
Unless you are using an iPad for reading, there's no reason to choose it over the MacBook. ((Yes, the operating systems are different. But I assume here that you like both roughly equally, as I do. I personally prefer iOS slightly on most days, and even my iPad is looking at me in the corner of my desk wondering what the fuck it did wrong.))
Since MacBook has been talked about ad nauseam I am going to just bullet point out a few things to get us past a bit more bullshit:
The screen is retina and is pretty.
I got Space Grey, you could get Gold or Silver, who cares.
The trackpad is fantastic. It feels like it moves, and those who don't like it are resisting change for the sake of complaining more than anything else.
It's silent.
It's faster than you think.
It has one port. ¯\_(ツ)_/¯
Now that we cleared that up, let's get to it. Again, this is all after just over a month of full time use, I don't know how you can make a solid review with any less time — and even a month feels too soon.
The Keyboard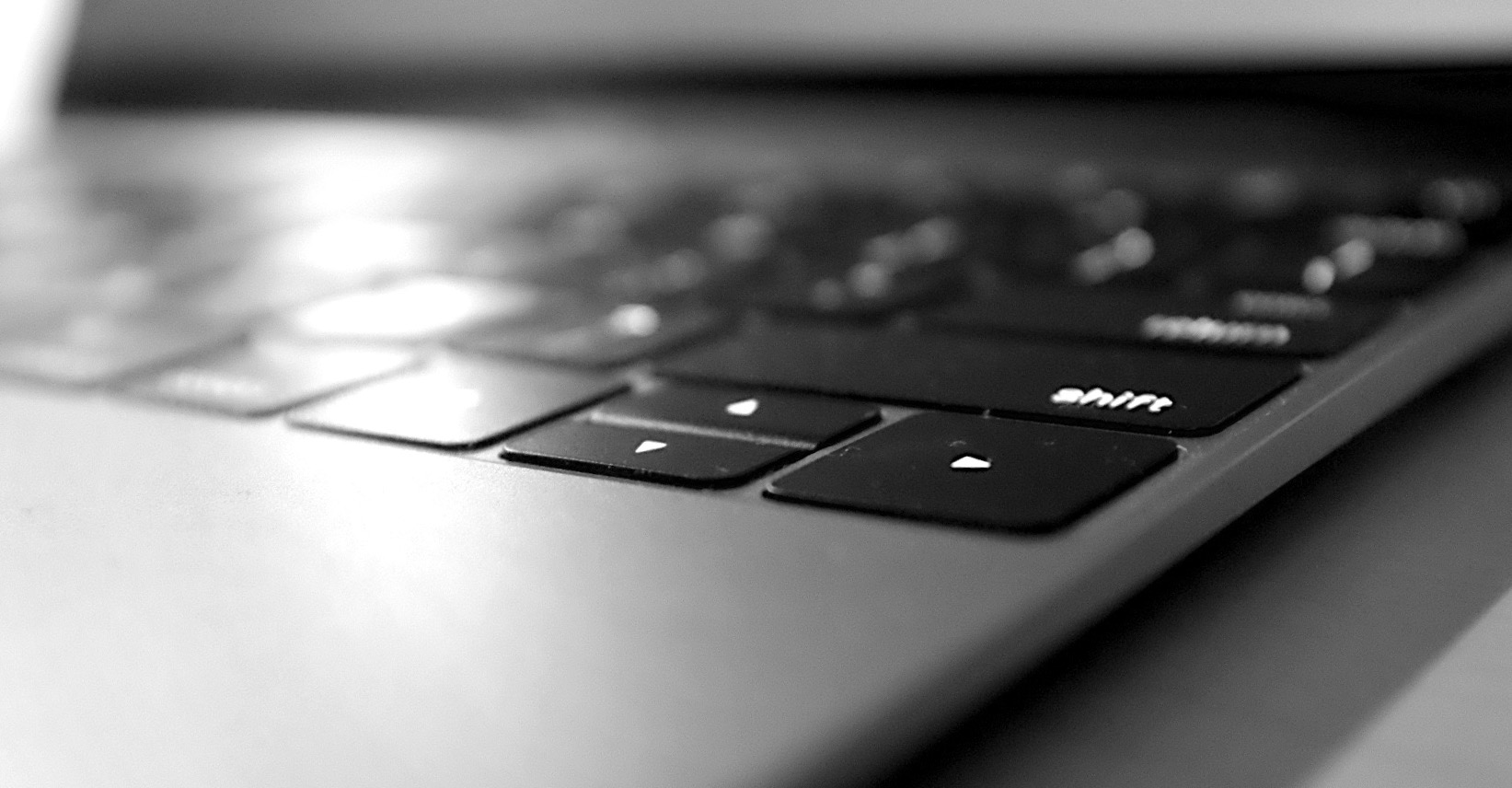 Before the year is out there will be eons worth of characters spent talking about the new MacBook's keyboard. It features larger keys, a new typeface, new switches, and far less key travel than any keyboard that's not a touch screen keyboard. There's a lot to unpack.
First, though, we have to pull our hands back and look at it. By all means this is a gorgeous looking keyboard. The spacing between keys looks perfect, the low profile nature makes it fit the sleek notebook which it adorns. There's also San Francisco set for the type on the keyboard — and I love that typeface.
The entire package is stunning.
This beauty goes deeper though. The new switches allow for a better overall key feel. Whether I hit the top corner, or dead center of a key, it feels the same in either spot and types the same too. That's a bit magical actually. To put it in car terms it's the difference between rear wheel drive and all wheel drive. When you hit rear wheel drive just perfectly, it is heaven — and to me that is a mechanical keyboard.
But the butterfly switches are all wheel drive — better in almost all circumstances, and far more practical. As much as I love my CODE, I am faster on the MacBook keyboard and less error prone. This was completely unexpected for me.
I still prefer a mechanical keyboard, but only for the sake of nostalgia at this point.
Lastly there is the key travel (and I guess the odd arrow key layout), both of which you get used to within a day — a week at most — of usage. That's all there is really to say. I don't find the key travel to be a bother at all — and I was really worried about it. In practice the entire package feels very nice.
If your primary hesitation about the MacBook is the keyboard, then I think there is nothing to be concerned about at all. I can't see how anyone who gives the keyboard a fair shake doesn't find it good — or at bare minimum adequate for everyday writing use.
Performance
"The MacBook is going to be really good for people that don't need a lot of power on their Mac." Ok, that's not a direct quote, but it's basically the consensus from a lot of nerds. It's also a consensus that the MacBook is on par with a 2012 MacBook Air — so let's take a look at that for a moment.
(Benchmarks seem to agree that they offer similar power. See the MacBook 2015 benchmark versus a mid-2012 13" MacBook Air with a Core i7 benchmark — very similar.)
Anand Lal Shimpi reviewing the 2012 MacBook Air:
With Ivy Bridge, using the MacBook Air as a desktop replacement is surprisingly possible.
And:
There's still an advantage to going Pro as you've seen in the performance tests thus far, but if you don't do a ton of heavily threaded CPU work (e.g. video/photo editing, 3D rendering) then the Air really can cut it as a primary system.
And this is why I don't understand anyone saying that performance is only for those that don't make heavy use. In fact, the last quote above is perfectly suited to the new MacBook, except I would say it is just fine for editing photos — better than any Air because you will get far better detail and accuracy in your image display than you will with a MacBook Air screen.
No one had, or has, issues with the MacBook Air as a solid work machine — which is why I find performance complaints odd at best.
So in short: the performance of the MacBook has yet to hold me up in any way — at all — in all my day-to-day use. While I won't say you should not be concerned about performance, I will say that if you are considering this Mac in any serious manner — it's likely that performance won't be a hinderance for you. ((Keep in mind that this machine actually feels faster to me than my i7 Retina MacBook Pro with 16GB of RAM. Which seems insane, but is likely do to performance improvements with SSDs since 2012.))
Battery Life
First things first: we are not going to talk about hours of use. The only thing that matters is if I have to charge a battery during the day.
Did I have to charge my battery during the day with the MacBook Pro? Yes. Do I have to charge the battery during the day with the MacBook? Usually, but not always.
For instance I went to San Francisco for three nights / four days and with very light usage of my MacBook I didn't charge it a single time. Most days I have to hit the charger about an hour or so before I wrap up my working day, but not always as I have gotten through a coupe of days. This is not me pushing battery life to the max. It's normal usage which is usually a few Skype calls, sometimes even video calls included.
This is not all day battery life for me, but it is close. In practice that doesn't matter to me because it is such a huge upgrade over what I had, but I do long for more battery life.
Having said all that, this computer is very much a 'leave home without a charger' type of computer. If I am heading out for the day to work, I see no need to pack a charger. Just my standard iOS battery pack for an emergency charge if needed.
Portability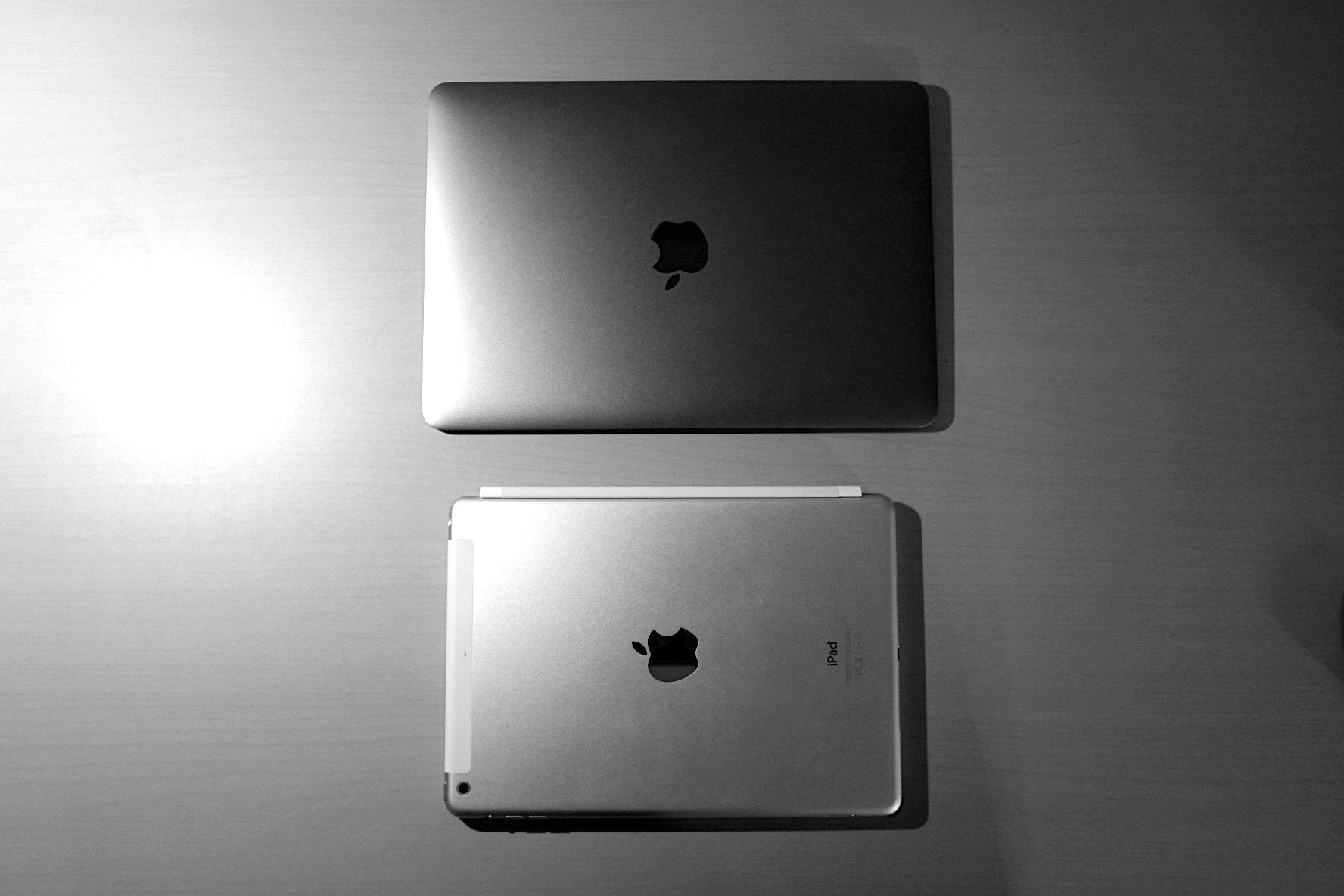 I can't imagine buying a more portable computer than this. I even bought a smaller bag just to better house this computer.
It's easier to tote this computer around than it is to tote my iPad and Logitech Ultrathin keyboard case around. And it is a better setup than those — and I am not sure I was ever going to find a better setup, so I am rather surprised.
Honestly, think about that for a moment. Full Mac, smaller and easier to carry than an iPad.



(That's the iPad Air with smart cover, and then with the Logitech Ultrathin keyboard case on it.)
There's really nothing else to be said: small, light, and silent. Just put a big ass checkmark on the portability box.
The Sum of All the Things
This is easily my favorite computer I have ever owned. There are a lot of reasons not to buy the MacBook: it's too pricey and slow compared to the MacBook Air; it's not as powerful as the 13" MacBook Pro. and the arguments go on and on.
The truth is — this is a better computer than most options on the market for most people. Arguing to the counter of that is mostly projecting your needs for a computer on to others. My wife, my mom, my dad, and my sisters would be well suited for this computer.
And I suspect that is why it is simply named MacBook. A name that, when used without a modifier, has always meant: the laptop for normal people.
As much of a nerd as I am — the simple truth is that my computer needs do not extend beyond that of what the average user needs. The web browser is the single most important app of any on my computer and it works flawlessly.
Others have said how this is more akin to an iPad with a keyboard and Mac OS X, than it is a laptop, and I think that is a fundamentally wrong way of approaching the MacBook. What this computer is — is simply what laptops have always promised to be, but have thus far been unable to fulfill.
Portable, light, silent, cool, sexy, and performant.
In over a month of use, the only thing I can complain about with this computer is that it needs about an hour more battery life. To me that's quite a feat on its own. I know people who develop on this machine with no issues, and others that do nothing but write while ending their days with more than plenty battery life left. It's quite a machine.
Like all computers there are tradeoffs with the MacBook, but those tradeoffs are no different than with any other computer — don't let sensationalist posts make you think otherwise.