I have this terrible habit: once I find something I deem to be near perfect enough — such that continuing to find something better would be not worth the extra effort — I just stop looking around. I am now happy and I move on with my life.
Such was the case with pocket knives.
Was.
I found the Chris Reeves Small Sebenza 21 and that thing is perfection. So I moved on, as my knife had S35V grade steel and life didn't get much better. Or so I thought, right? Why else would I be writing this preamble if there wasn't a big 'but' right around the corner?
The thing is, I am friends with a guy named Justin. You see Justin is like me in that when he wants something — he wants the very best something which he can find. So…

One day Justin DMs me a link to this Shinola pocket knife. It is gorgeous, but $200? You've got to be kidding me. I was ready to trounce the knife as something you were just paying for the branding on. Shinola notes that it is made in conjunction with Benchmade, a well known company, but one that I had yet to find a single knife they made, which I also liked.
Shinola also notes that this knife uses M390 steel. I had never heard of it, so I naturally assumed it was some low grade Chinese steel, because why not? Turns out, M390 is the latest high end steel — and if that wasn't bad enough — M390 is regarded as being better than S35V by many people.
So naturally I had to get one of these knives, and luckily Justin decided he too liked the Chris Reeves better and sold me his Shinola.
And I have been carrying and using that Shinola everyday since then. The short story is that it is a very good knife, but not replacing the Chris Reeves Small Sebenza 21 for me. That said, the blade steel is phenomenal.
Handling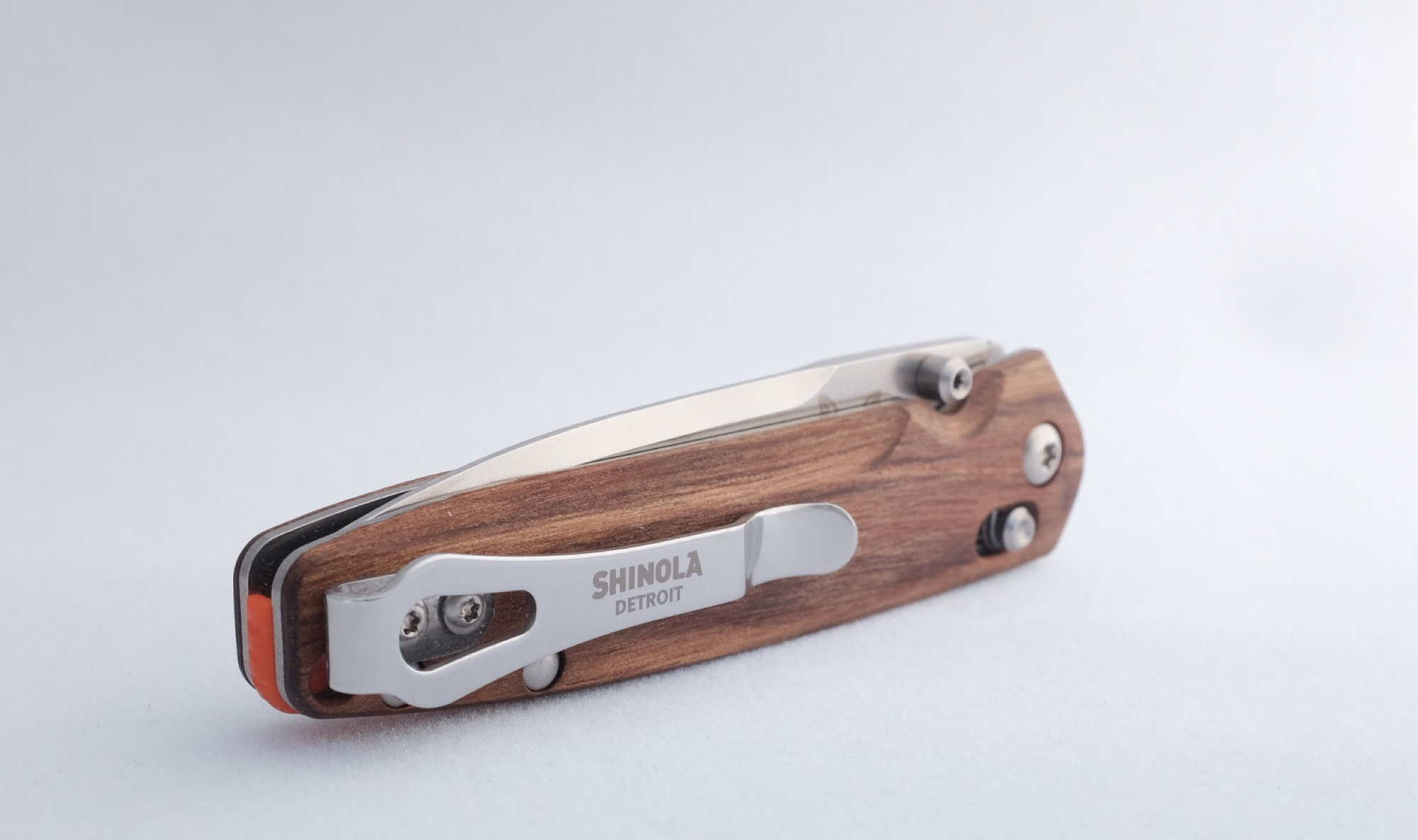 The first thing I noticed about the knife was that it was much smaller than I expected, and the second thing I noticed is it is much lighter than expected. Both of those things worried me, as they both can negatively effect the handling of the knife.
As it is though, the knife is well balanced in your hand, deploys smoothly, locks firmly, and feels comfortable. There is no chimping on the back of the blade, so your thumb can slide about, but overall the knife is a lot better feeling in my hand than I had anticipated.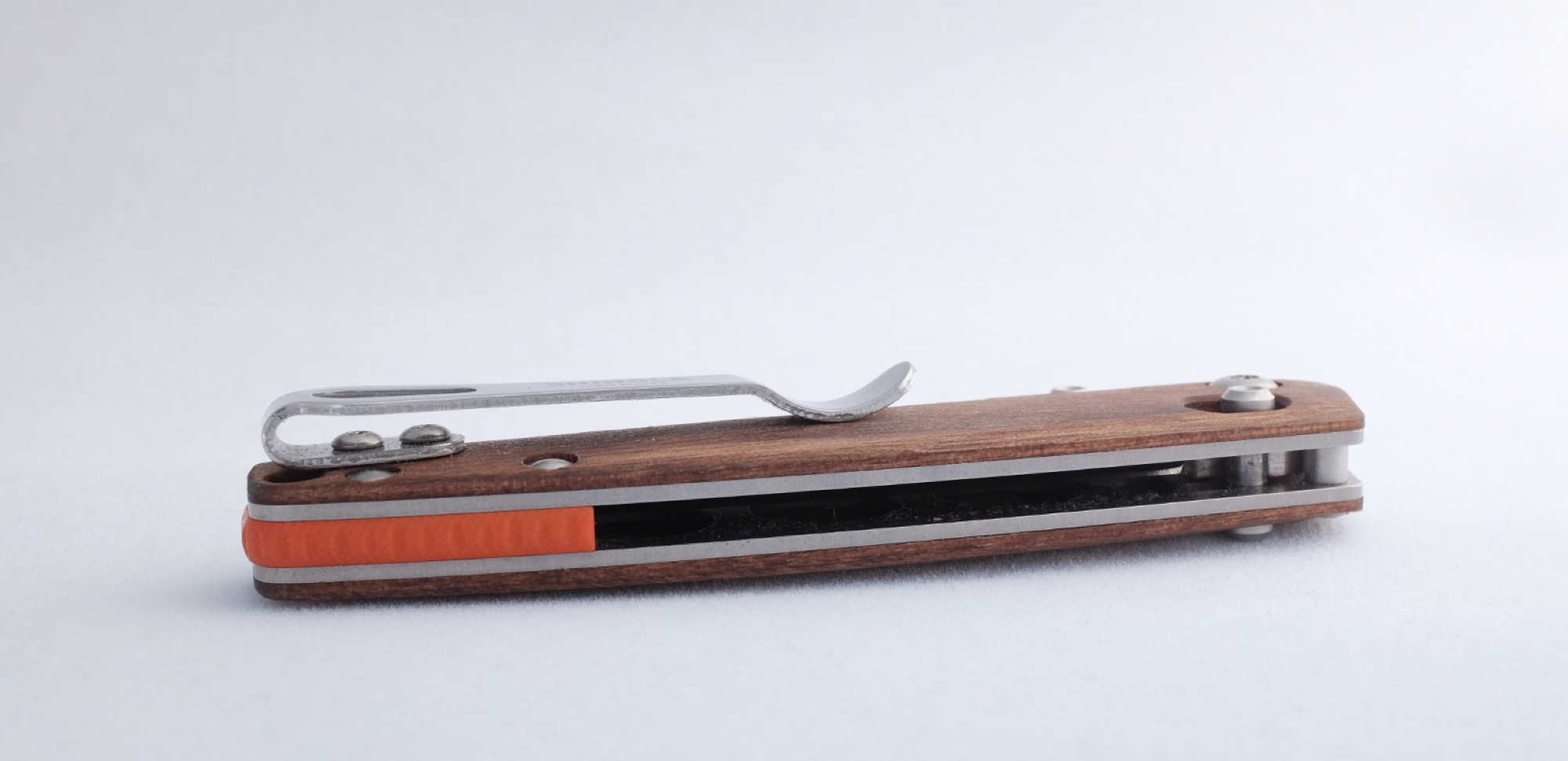 The biggest problem I encountered with the knife is the locking mechanism makes for a risky one handed close. I close it one handed by holding the blade so that gravity will pull down the blade, and I release the lock while my fingers are not blocking the opening for the blade to recede into. However, that is not only risky, but far less than ideal.
Overall I would prefer a frame lock, but even still it is a minor annoyance. My biggest issue with the handling of the knife comes from the angular nature of the metal on the knife — which is more of a style choice than anything else.
Build
The fit and finish of the knife is no where near the quality of the Sebenza, but the knife is almost half the price as well, so this is to be expected. That said, it is a very nicely finished knife for the price.
The wood handle is particularly smooth and well made. I thought the wood might not hold up well, but it has held up supremely well after being jumbled around in my pockets and bags.
The build is far better than I expected, and I have no qualms at all with the build quality. It's not a survival EDC knife, but it is a handsome and gentlemanly EDC. A modern take on something my grandpa would carry.
Steel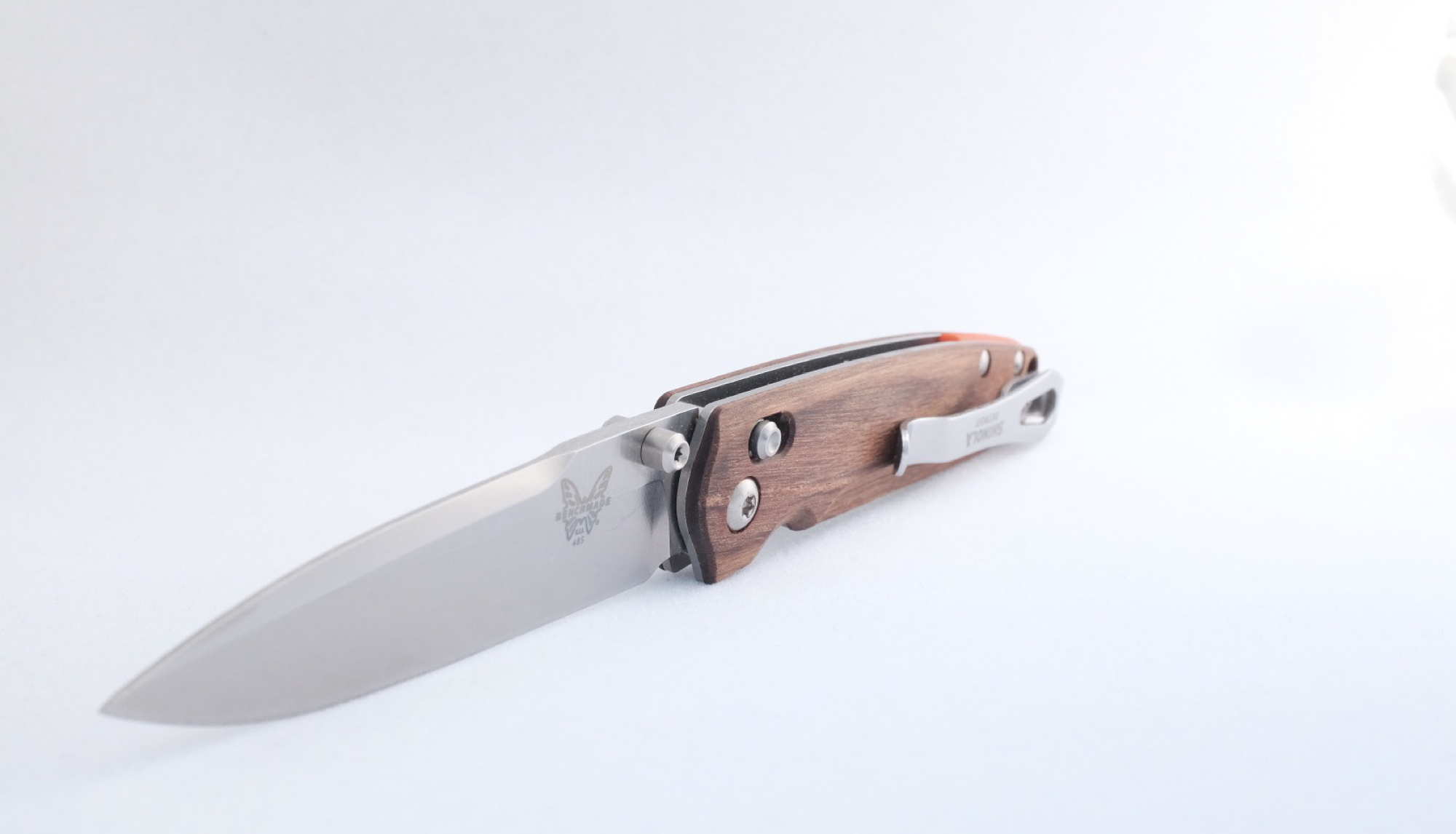 The M390 steel is what primarily drew me to this knife. I had to know if the steel was noticeably better than the S35V, and I have to say that it most certainly is better steel. I have never had a knife stay as sharp as this knife has stayed — and for this long. Typically after one trip cutting boxes up for recycling I can notice the knife getting dull, but after I made three trips cutting boxes, I had no urge to sharpen this knife.
I am going to be on the look out for knives using M390 steel as it is very impressive.
Closing Thoughts
As I said at the start of this post, this knife won't replace the Sebenza for me. That's not because it isn't a good knife — it's a close second place to the Sebenza — but simply because it doesn't have the impressive fit and finish that an extra $200 buys you.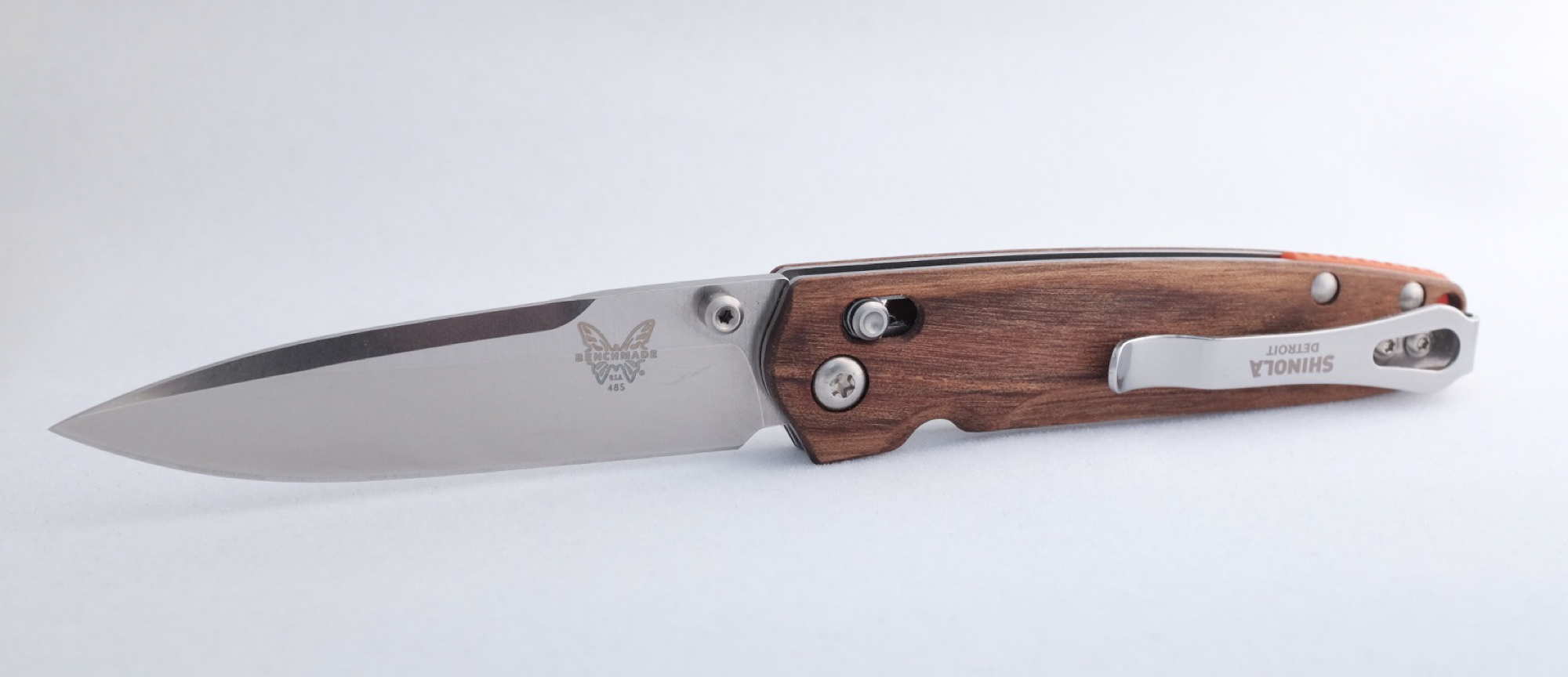 That's absurd to say, but I already have the Sebenza. If you are looking for the next best thing to the Small Sebenza, then this Shinola is certainly the next best knife which I have tested. (Also note that you can buy the Benchmade version. It has a G10 handle instead of the wood. That's on Amazon here.)