One thing I have always thought to be an important part of a good office and desk setup is the lighting. It need not be bright, but it needs to set the right mood and feel for your work.
To that end, I've always loved backlighting my computer. Not only does it look cool, I think it helps me focus better on my work. Because of this preference most desk lamps simply won't work for me. They typically don't backlight well, and the space they take up on the desk drives me insane.
In the past I would achieve the backlight by mounting a shelf at the back of my desk, and putting lights under the shelf which shine downward on my desk. This worked well, but requires a shelf — and I really didn't want a shelf this time.
I wanted something long, something wall mountable, and something LED. So naturally I went to the best place to find something like this: IKEA.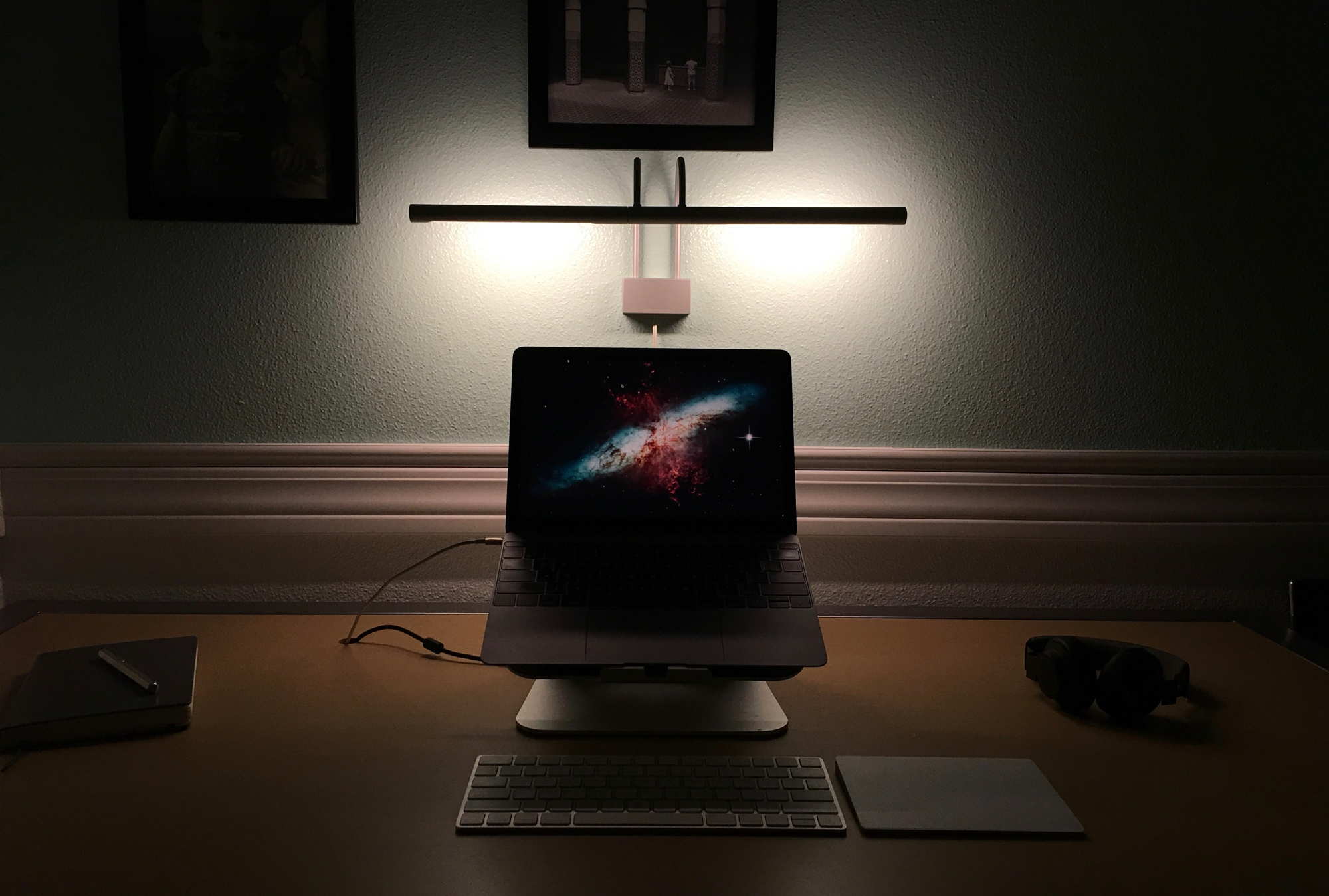 There I found the BRYNET LED picture light for $29.99 and I snagged the silver model. I've had it for quite some time now and I can tell you it is without a doubt the perfect light for me.
I can adjust the direction of the light, so if I am writing on paper and want more downward facing light, that is a quick twist. Most of the time I shine the light back at the wall and let the paint of the wall glow.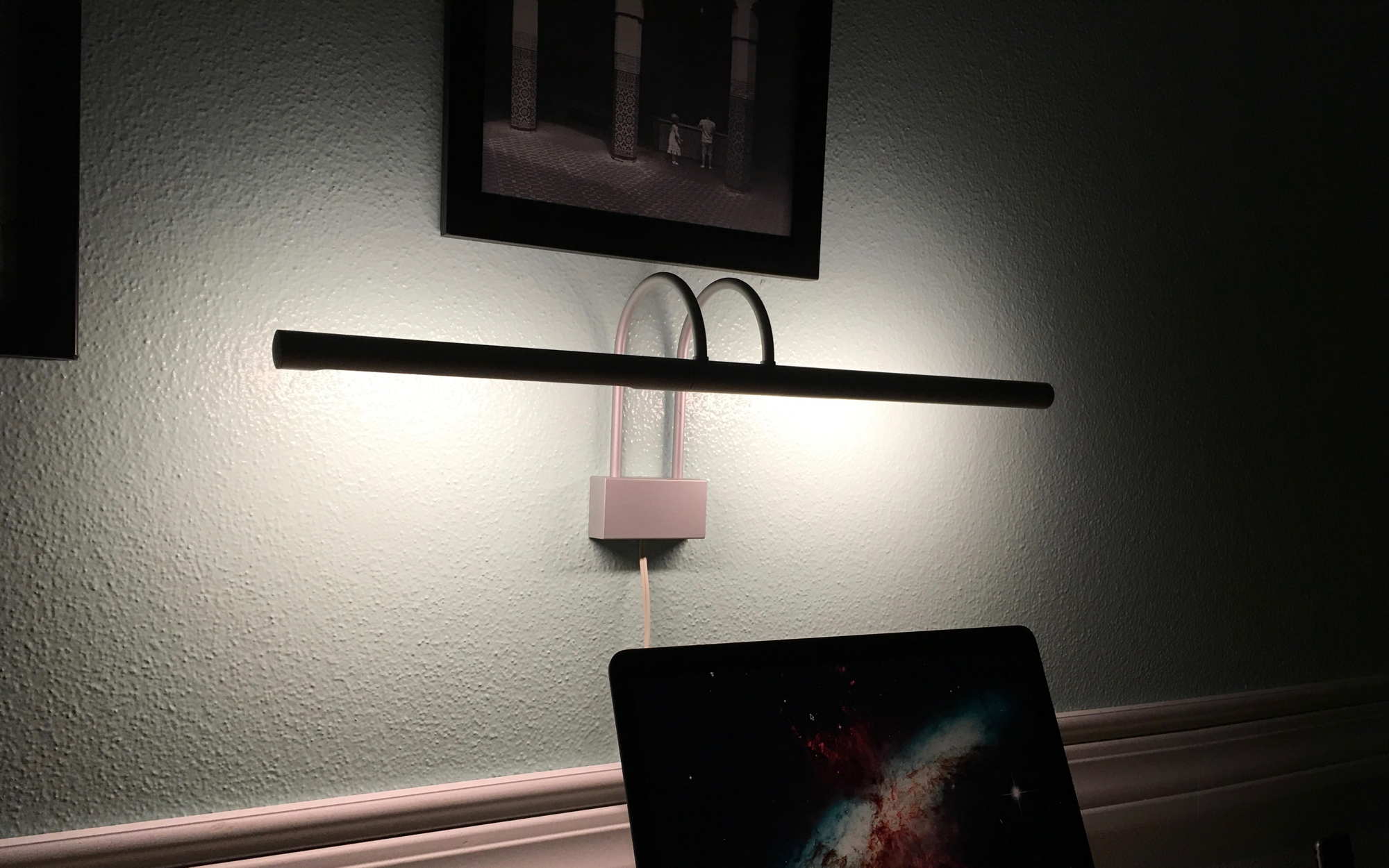 Given the price, this lamp is very hard to beat. It backlights my desk nicely, does so efficiently, and looks pretty neat if you ask me.