One of the things I love about the GORUCK Bullet Ruck is how small it is — for a daily carry bag, where your kit is very small, you really don't want to have a large bag as your carry bag. The problem with a large bag is it will allow your stuff to swim around in the bag, and ultimately your gear will be out of sorts when you get to where you are going. The bag itself will also be heavier and take up more space than you need — both when you take the bag off, and on your back — which can get annoying when you realize just how little you are carrying with it.
The problem I ran into, which lead to this bag is the Bullet Ruck is too small for my iPad Pro, and with that being my main computer, I really needed something to replace the Bullet Ruck. As I dug through my pile of bags to see what would work, I began to realize the smallest backpack I had which would fit the iPad Pro is the GORUCK GR1. While I love that bag dearly, it's a very large bag for runs to the coffee shop with just an iPad Pro. Luckily, Incase was running a massive sale over the holidays and I picked up the Incase City Compact Backpack.
Note: Photos are provided by the talented Erin Brooks.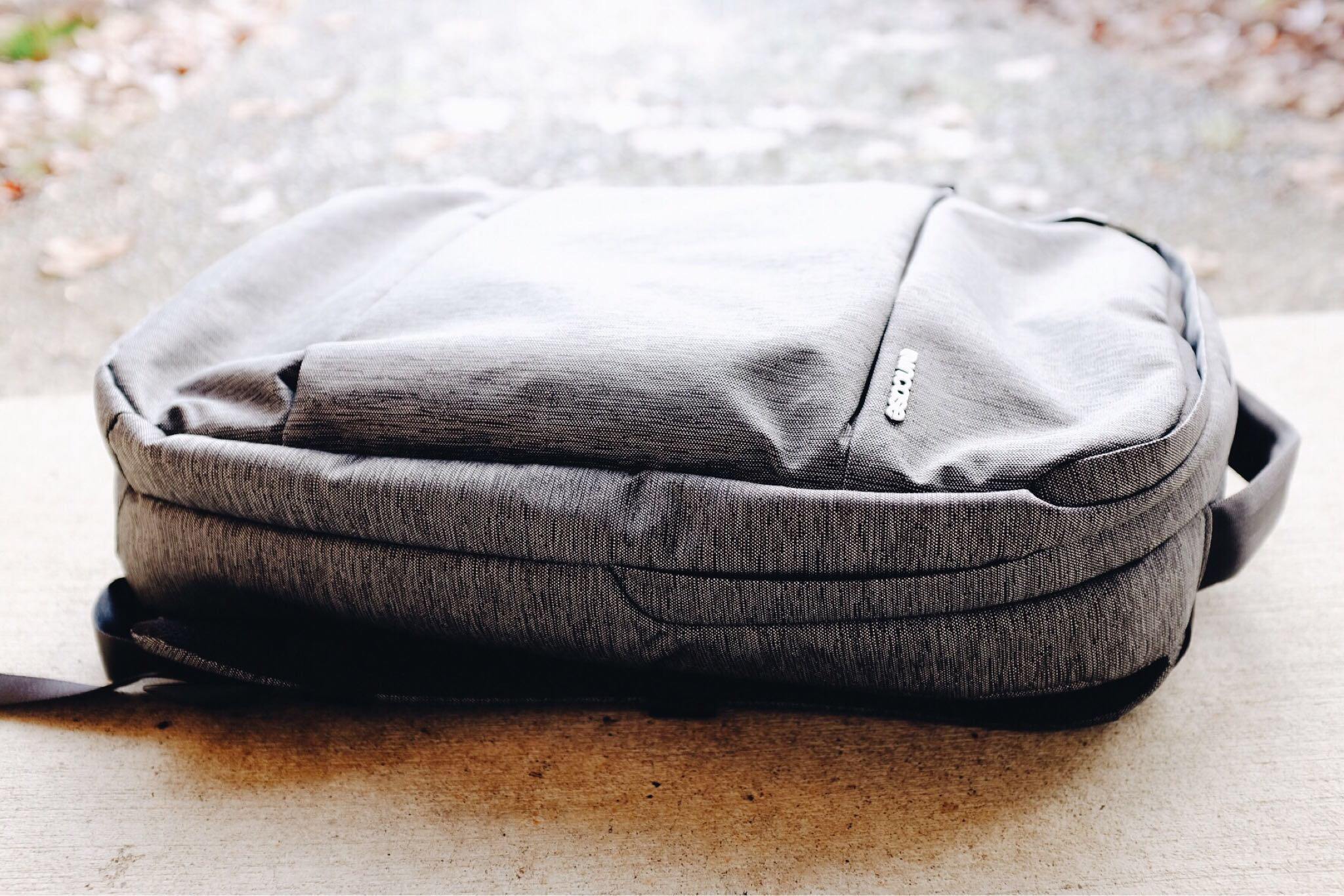 I was pretty skeptical of it when I ordered it, but even just unboxing the bag I could tell it was going to be a solid choice. And then, my wife walked by and saw the bag, commenting: "Wow, is that new? It looks really nice."
That was a first, typically I just get that look you get when you get another thing you already have dozens of. So, off to a good start.
And my wife is right, this is a very sharp looking bag. The heather gray finish is stylish looking and though I don't like the way the fabric feels (it's not as soft as you would expect), it looks really good.
This bag might just be my new coffee shop bag.
Size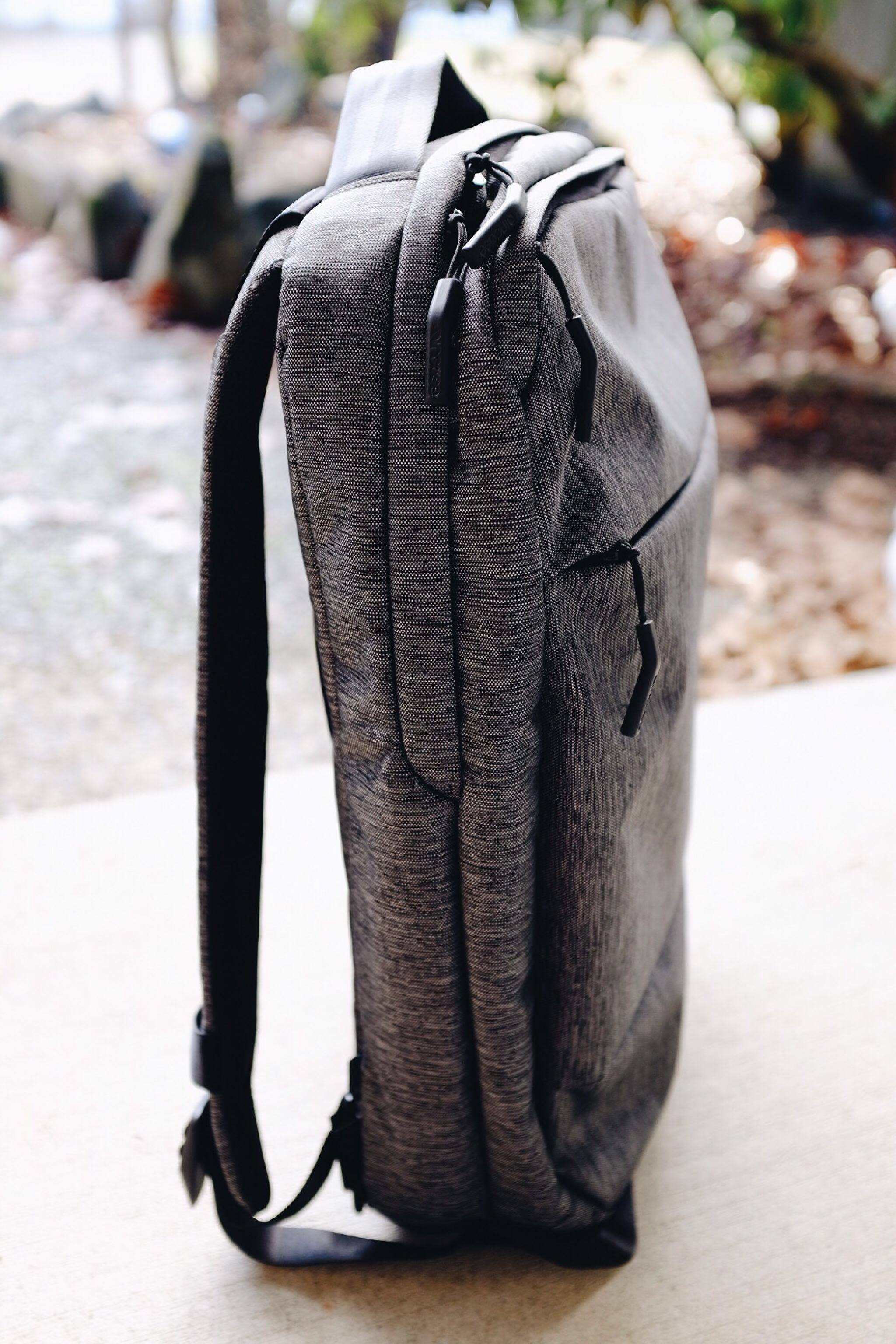 Whereas the Bullet Ruck was both thinner and narrower than the GR1, the City Compact is only thinner than the GR1. The overall footprint is about the same — which is not bad as the goal here is not to be as tiny as possible, just sized correctly for what I am carrying. To that end, the City Compact does a very good job fitting just what I need — honestly it could be a bit smaller, but that's a nitpick given how large the iPad Pro is.
When on my back it looks and acts very slim, and anything slimmer might actually look silly to wear around. Even at this size, the backpack is still able to carry a 15″ laptop without a problem, and there are plenty of spots to stash all your other electronic gear. Just realize, that like the ICON, this bag is purposefully made for carry of electronics so you won't be trying to squeeze clothes, food, or other non-tech items into this bag very well.
It will hold a water bottle and a few snacks, but not much else. Or it could hold a small jacket that is made to stow small, but not both. It's best for electronics and a few things that happen to need storage along the way.
Looks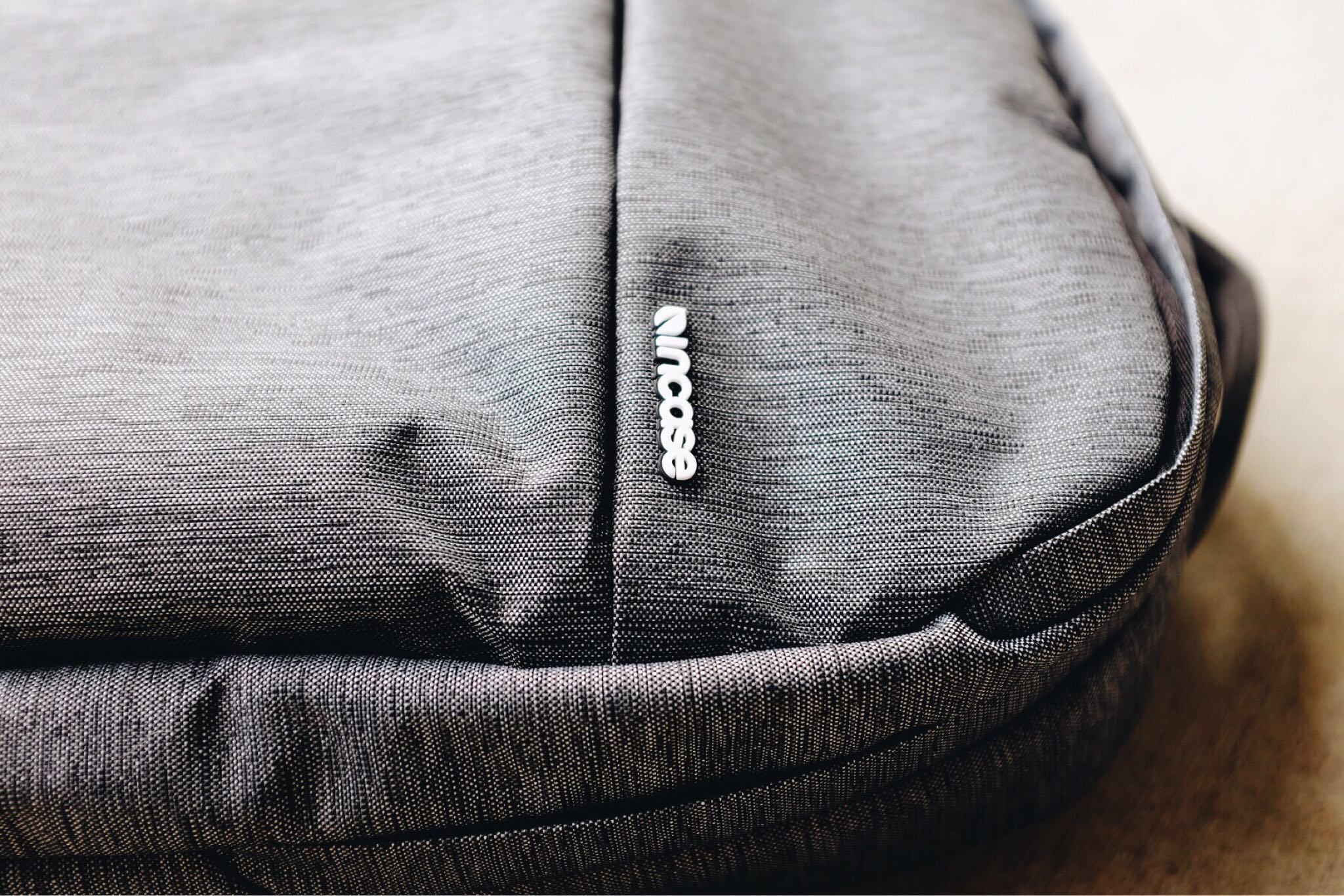 As I mentioned above, this is a very sharp looking bag. It doesn't look technical, nor does it look like a designer bag, just like a nice bag. ((That's the worst description I have every tried to make about a bag.)) I have no issues at all with the looks of this bag, and think it is one of the better looking bags I have.
One thing in particular that I like is the attention to detail given on the front of the bag. The bottom has a stitched section to make the appearance look more symmetrical, and I think that goes a long way to making this bag a lot less bland than it otherwise would be. Had they just left the seam for the pocket on the front, it would have looked like most backpacks, but by adding an extra seam at the bottom, it actually looks quite a bit better.
Comfort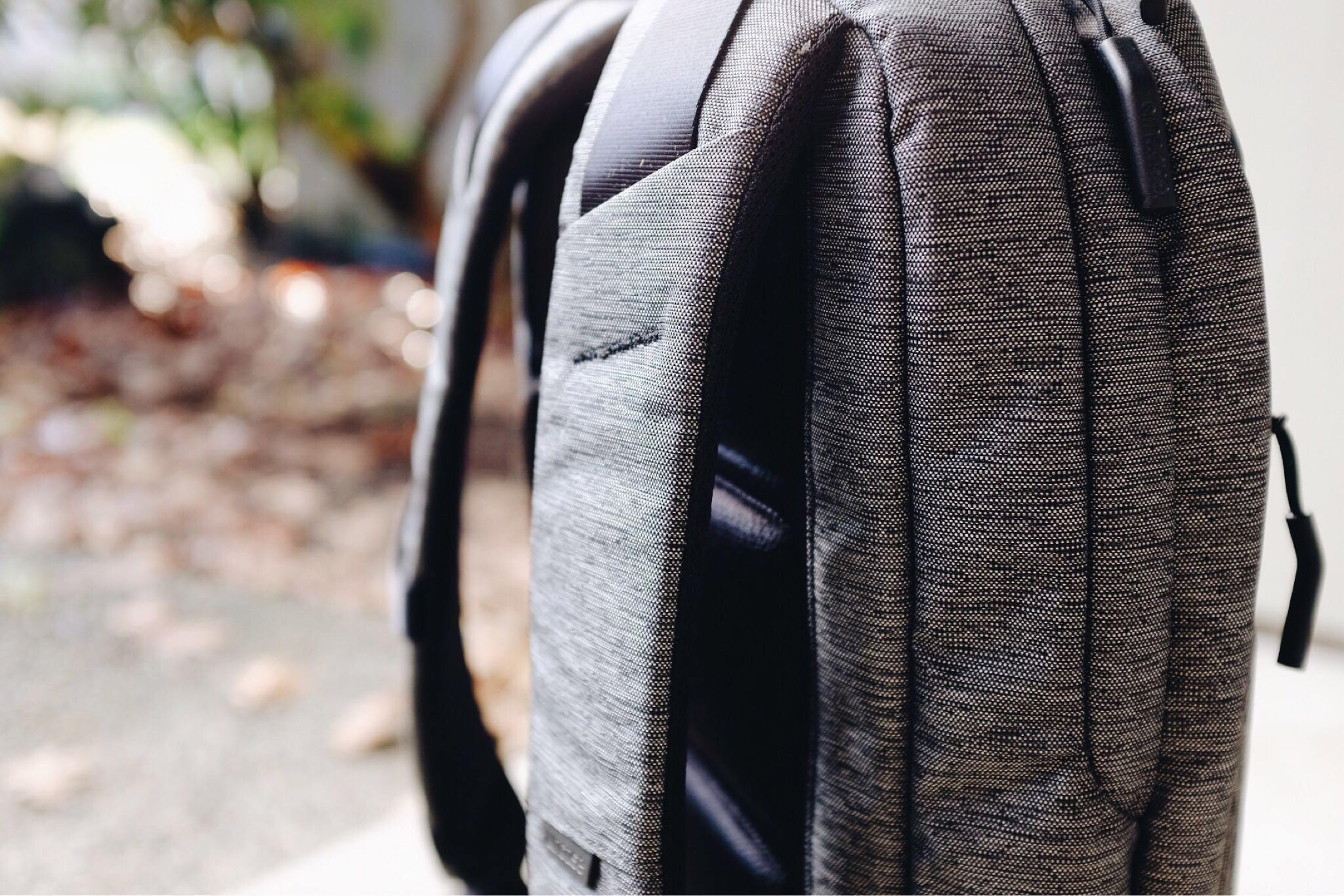 A bag like this is hard to gauge comfort on since you are often carrying such a light load that even an uncomfortably designed bag might feel fine. That said, I can't see any reason why this bag would prove to not be comfortable. The straps are wide, well contoured, and padded. The top handle is nice seatbelt nylon and padded — one of the nicer touches on the bag.
I suspect that the straps won't mold as well as the GORUCK straps do long term, but that also means there is less break in time for these straps. ((GORUCK straps can often feel uncomfortable on the first half dozen or so wears of the bag. These straps feel comfortable right away.)) The back panel is also padded, vented, and uses a mesh to help dissipate heat. It's been below 40°F here the entire time I've had the bag, so I have no clue how well this back panel will work in practice. My best guess here is that it will prove to be more breathable than GORUCK gear — most bags are — but not as breathable as a specific hiking backpack. Still, that rates really well in my book.
I think it could do with less padding on the back, but it is soft enough that it compresses away when you are wearing the pack.
Load Out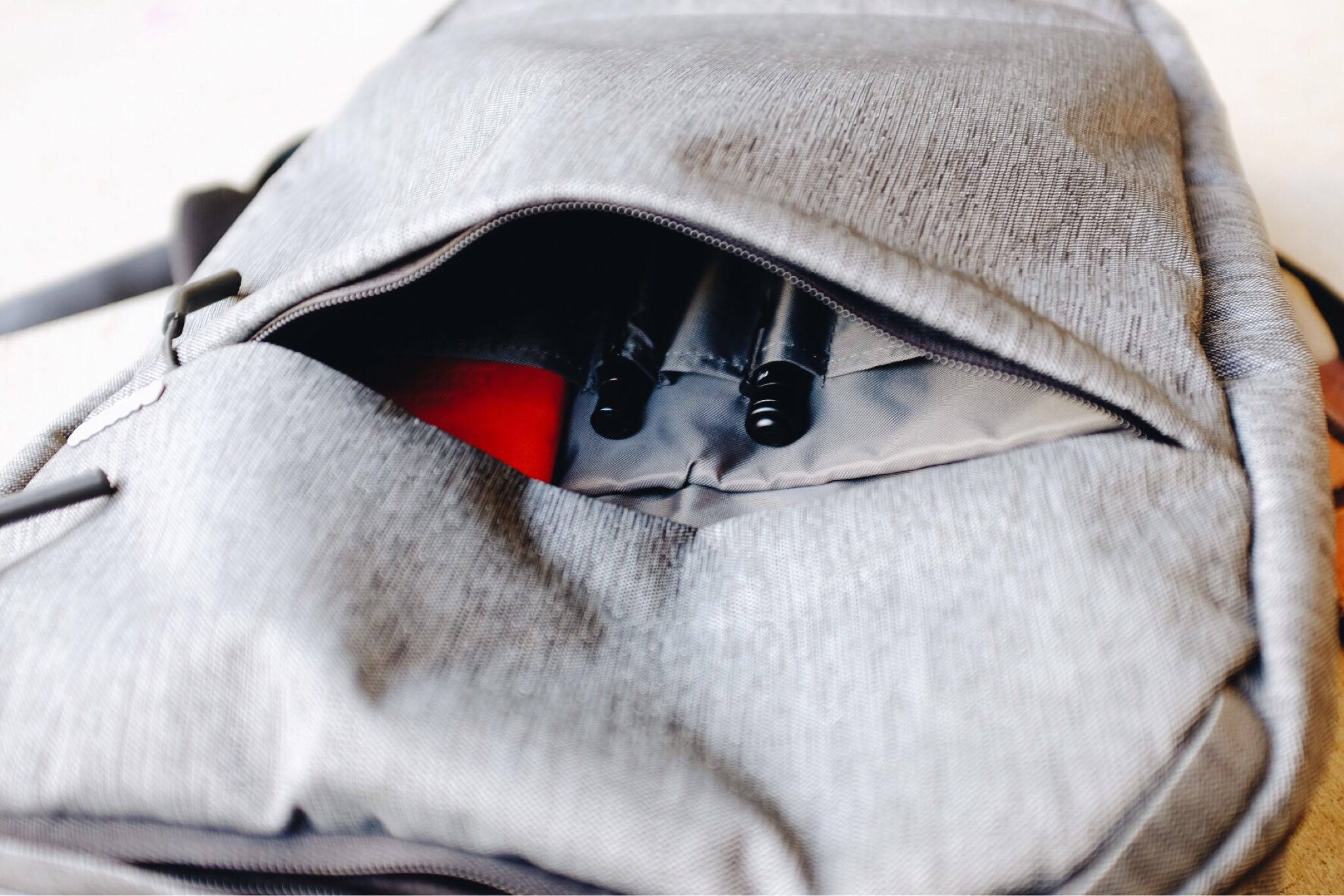 I'm only carrying a few things in the bag, which is silly, but it carries those few items really well. With just my iPad Pro, Smart Keyboard, notebook, pen, business cards and mints — I don't come close to packing the bag full. That said, it's still not a large bag. Capable of carrying more than I carry — yeah — but not nearly as much as most other bags. Which is exactly why I wanted this bag.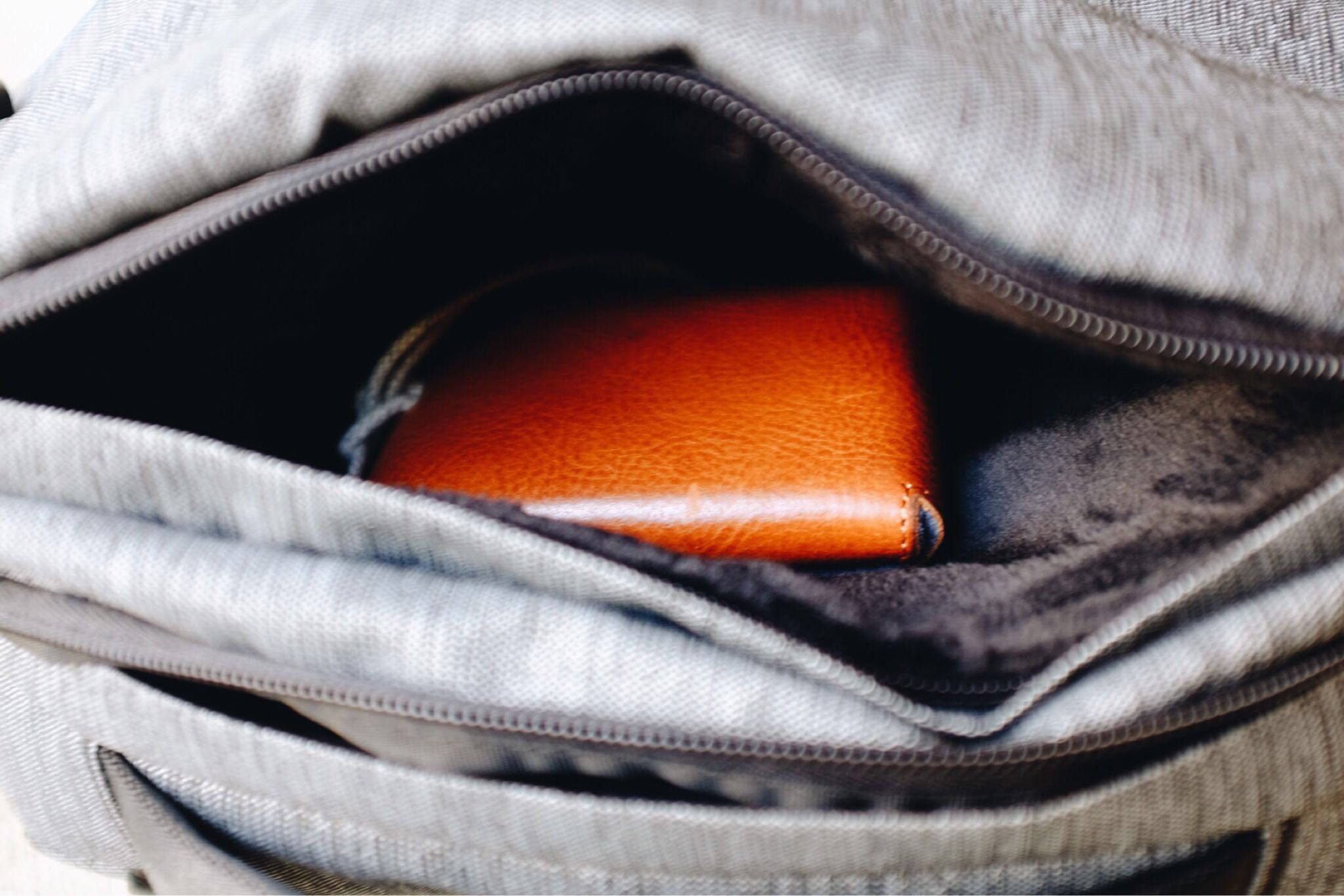 Still, my gear is very well protected in it. I am growing more and more convinced that Incase has some of the best padding/weight bags of anyone else out there. The laptop compartment is well padded and soft. I bet I could drop this bag from quite a distance without hurting my iPad Pro or MacBook — but I am not about to try it. Even with all that padding the bag doesn't weigh much when empty which is quite surprising.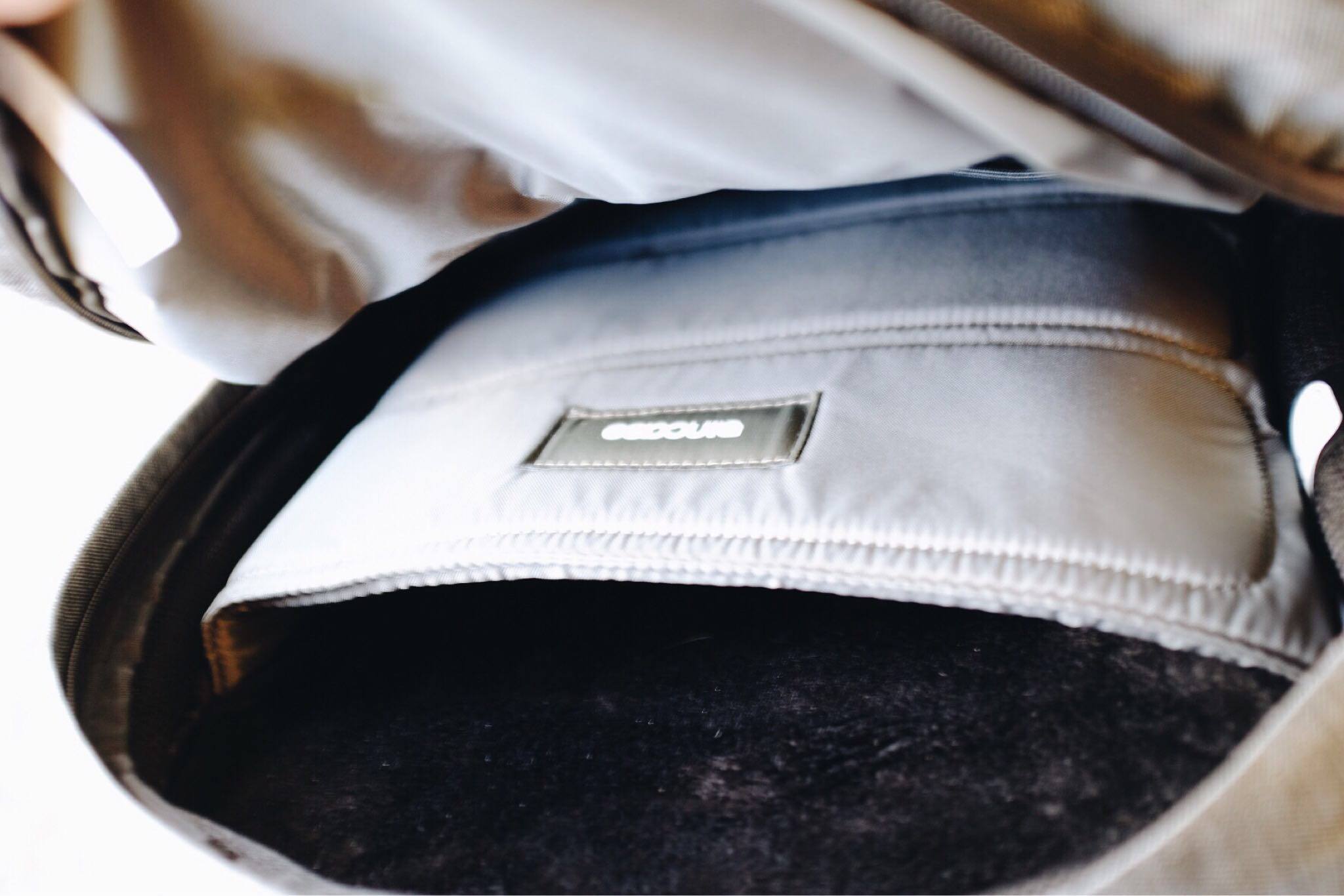 As with the ICON, there are some great pockets for pens, wires, and Field Notes. This is not a bag you will need to buy any pouches or other accoutrements for in order to carry your stuff. All you need is this bag and all your stuff will be kept in its place and well protected.
Comparison to the Bullet Ruck
Finding the Bullet Ruck was a bit of a zen moment for me. It was so perfect for what I carried at the time and yet so versatile as it wasn't made to be a laptop bag. I carried it all around Disney World as a diaper bag and even my wife was impressed with how perfect it was for the trip. (Truthfully I think she was just glad to not see me carry the GR1 everywhere.)
The City Compact simply cannot compete on this level. It's a bag for electronics gear and nothing else. I could try to make it a diaper bag, but it wouldn't be a good one. If I'm not carrying my iPad Pro, this bag is useless to me. That's fine, as that's what I carry most of the time, however it is a limitation of this style of bag.
One of the reasons I love GORUCK and Tom Bihn gear so much is because of their versatility. This Incase bag is fantastic if you are just sticking to electronics, but poor if you want it to do anything else. Which is where I really struggle with the bag.
Overall
I picked this bag up thinking it would be good, but not great and that I would likely sell it off when I was done trying it out. Instead I found a really great bag that is going to be added to "the collection" in my office closet. It's likely to be my go to bag for trips to the coffee shop. It's sized right, looks great, and works exceedingly well.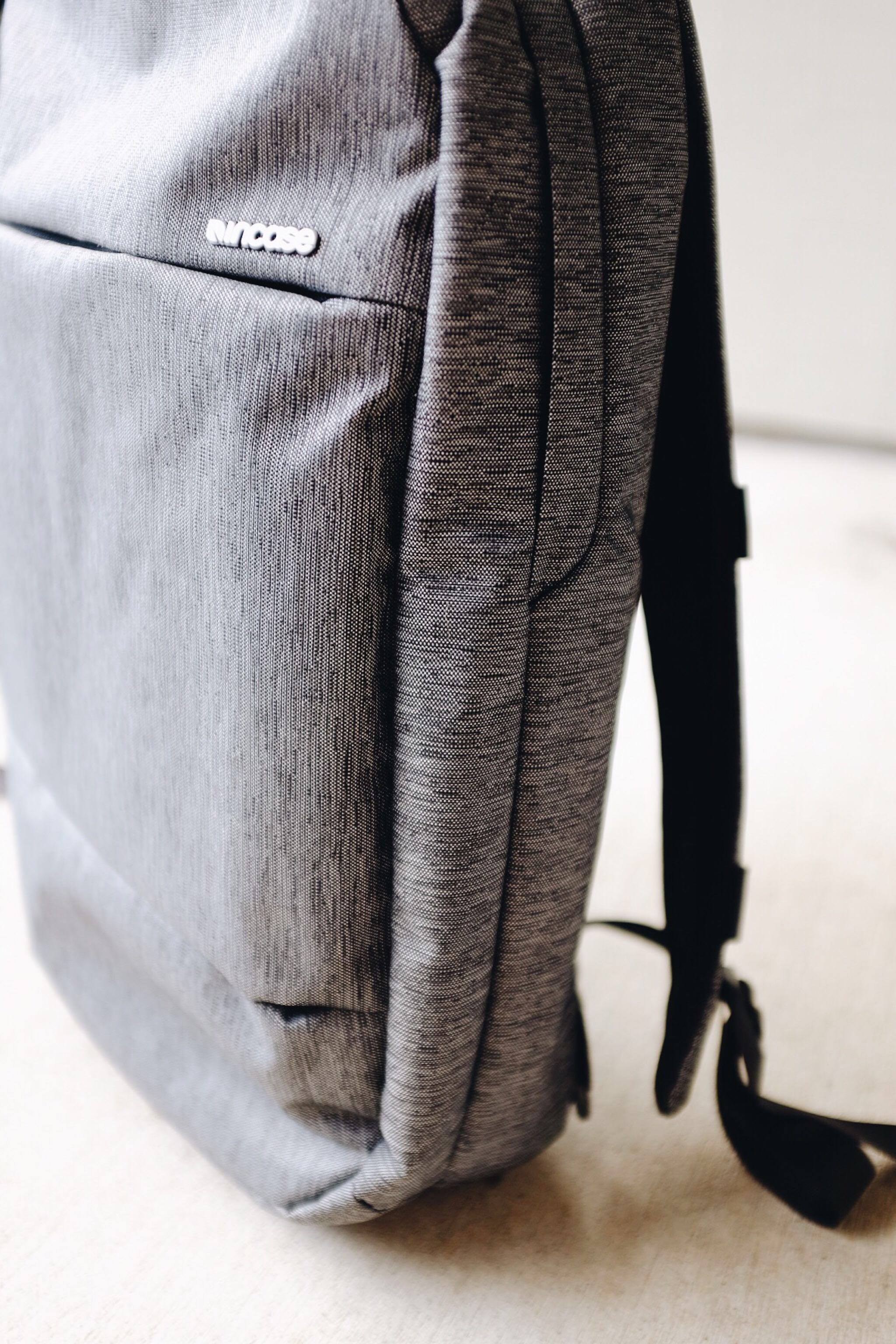 There's another bonus about this bag too: it's $99. That's the non-sale price and at that price it is a steal. There's a lot of people that only need to carry their laptop and a few smaller items with them when they go somewhere — this bag is perfect for that. You can even carry an iPad and a laptop without issue. It's not going to transform into much else, but at this price you don't need it to do much else. There's a ton of bags at the $99 level, and most are not worth buying unless you are a serious bag nerd — this bag is worth getting if you want a small backpack to carry a small load out of electronics in — even for the non-bag nerds amongst us. I suspect it is the bag my wife will use when we travel and she needs to bring her laptop with us.
Very solid, and great looking bag.