I've never been a hoodie kind of a guy, but working from home lends itself to wearing a hoodie quite well. So I knew I wanted to get a decent one — something built to last — and I ended up with a Flint and Tinder 10-year Hoodie, in black.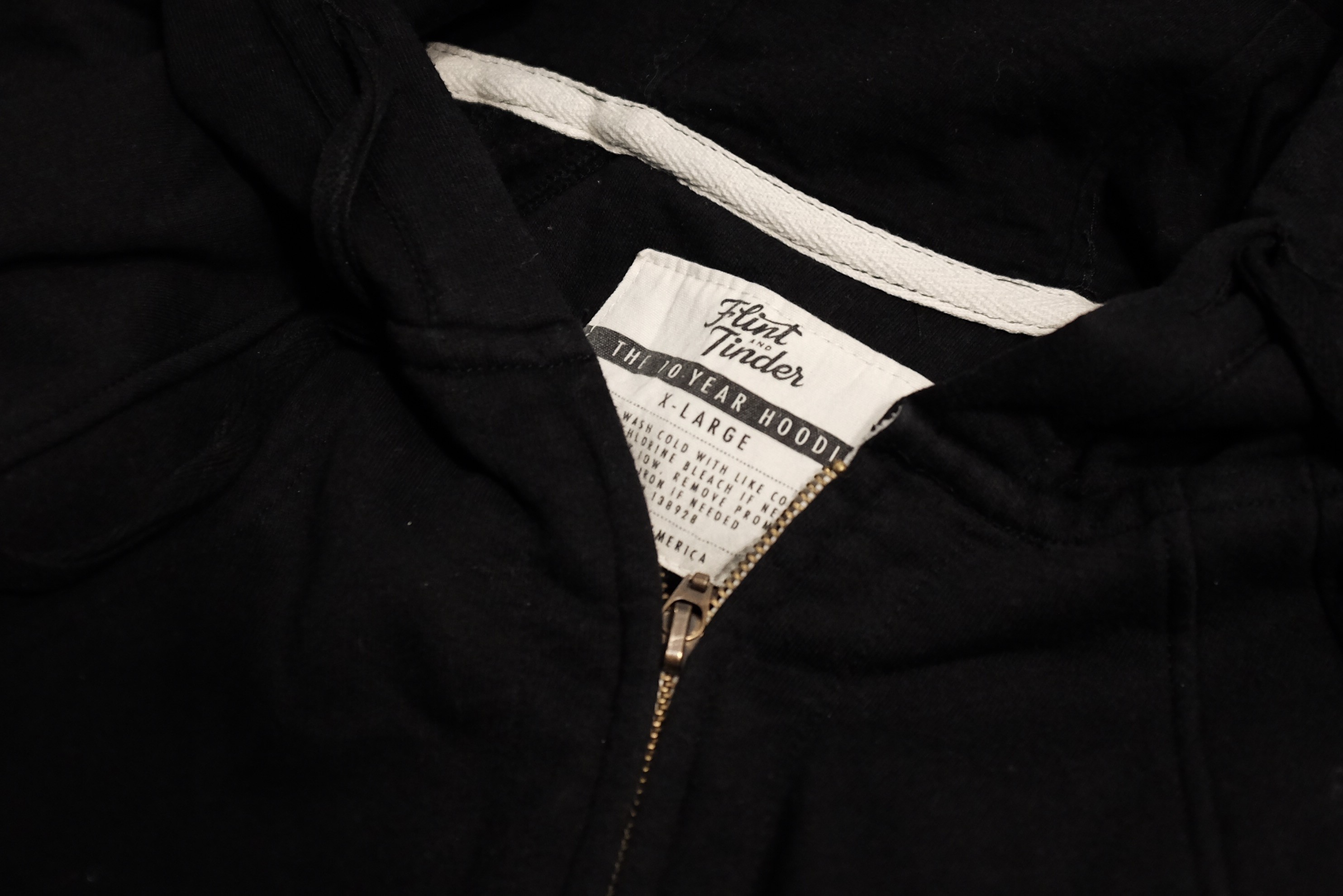 As odd as this might seem to write about this, I really like it. It's cut well, heavy, sturdy, and feels like it actually might last for ten years. Whenever I buy clothes I am very paranoid about how they might fit after washing them — but each time I wash this hoodie it feels better. It started a little stiff and is easing with time as I wear and wash it — like any good clothing does.
The color is also not fading as much as I feared it would (I actually cannot tell if it has faded at all). There's nothing worse than something black, which slowly turns gray. Gray clothes are great, but black fading to gray is just sad looking.
At the end of the day, this is still a hoodie, but I felt compelled to put my stamp of approval on it because it really is very nice.
Pick it up from Huckberry (sign up for Huckberry with this link and I get a kickback and so do you).
But We Are Heading Into Summer
Man, don't I know it. I wrote the above quite some time ago and forgot to post it. But that's ok, because it gives me a chance to talk about one other piece of clothing I have — which is also excellent.
I picked up a Cory Vines Neighborhood Henley about 6 months ago, and it might be my favorite shirt to wear. It is most certainly the softest shirt I own. The fit is great too, but man the material is awesome. It's perfect for the spring as it is very light weight and comfortable.