Last year Outlier released the "Ultrahigh Backpack", which is a Dyneema (a.k.a. Cuben Fiber) rolltop style backpack. It looks tremendous. The size is comparable to the smaller GR1, and the price is $350. It remains a drool worthy backpack, however the rolltop style of the bag always made me hesitate the many times my finger hovered over the buy button. I just wasn't sold that it was the style of backpack I would find useful.
This year, in addition to updating the Rolltop backpack design, Outlier introduced the Ultrahigh Quadzip Backpack. Taking the same design cues from the roll top, still making it out of the same fabric, but this time allowing the bag to be fully unzipped with a quad zipper design (more on that in a bit). At $298 I still hesitated to buy it, but given the bag purge I was already committed to, and my general dissatisfaction in my daily carry backpack situation, I went ahead and bought the bag.
This is a stunning backpack.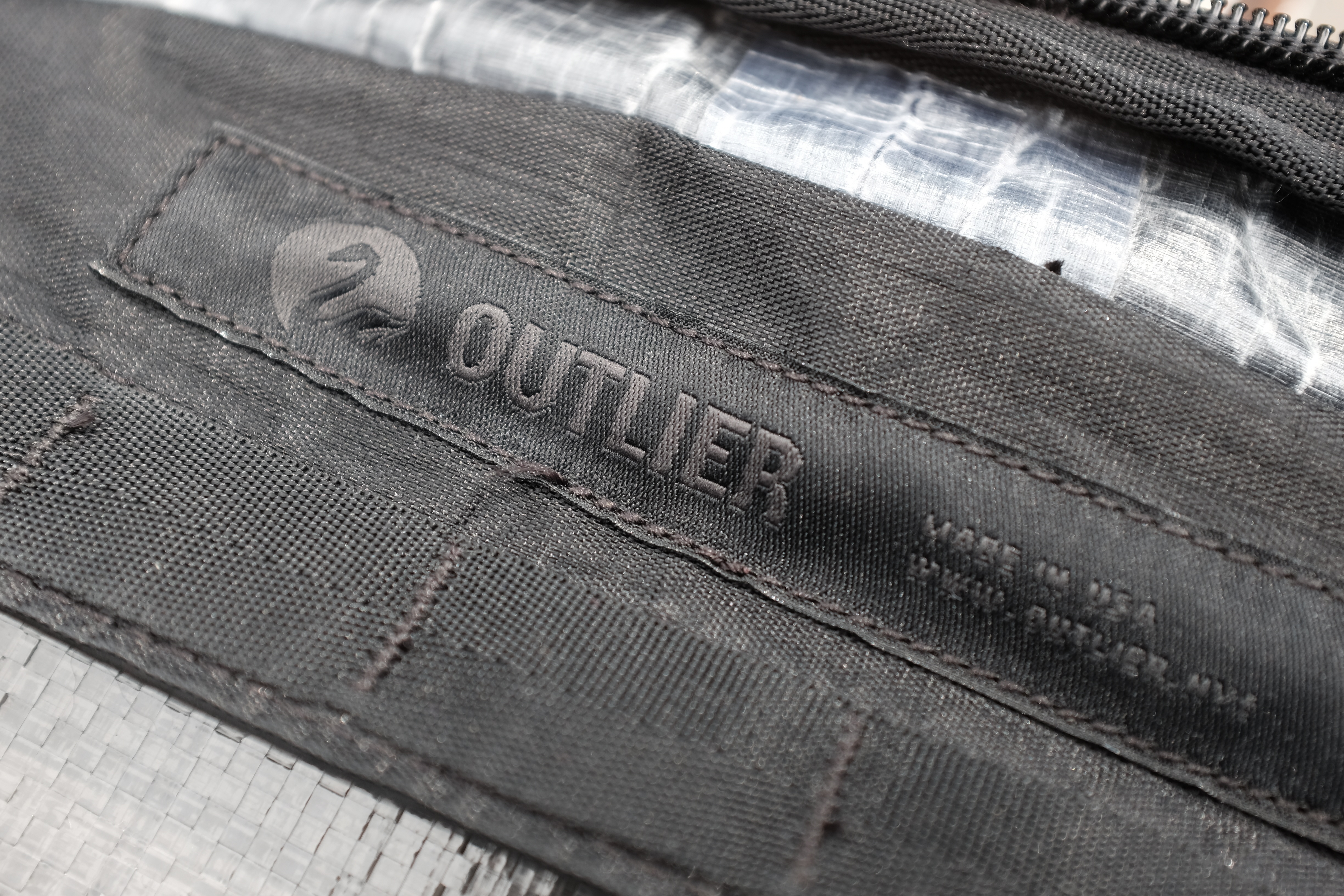 From the moment I received this bag, I knew it was going to be hard not to like it, but I was still very unsure about it. With some bags the utility of the bag immediately strikes me, and then I can shift my focus to the aesthetics. With the Quadzip the beauty is what struck me, and I was seriously concerned about the utility of the backpack.
The straps are basically two pieces of Dyneema sewn around what must be 1/4″ foam. The straps for adjusting the backpack strap length are very light weight and narrow. The bag has two pockets: one small on the outside and then the main compartment. There's a laptop sleeve, kind of, it's more like a spot to keep your laptop from flopping around, but it's still there.
Even though the heaviest device I carry is an iPad Pro, I still wondered if it would be comfortable to do so in this bag. I wondered if my gear would be safe. I worried that the bag would prove beautiful, but uncomfortable. So many worries.
---
All of my assumptions about the utility of this bag were dead wrong — this bag has shown me that I needed a mental shft when I was thinking about my daily bag. I needed to stop thinking about getting the smallest bag with the most obvious utility (as I have found with the GR Echo and the 10L Bullet Ruck from GORUCK) and I instead need to focus on weight first.
In other words: I thought what I wanted and needed was a smaller bag, when it turned out what I was actually looking for was a lighter bag.
Seems obvious now, but I most certainly had a mental barrier around this.
What I have found with the Quadzip is a bag I really don't want to ever leave behind, but also a bag which I have little reason to ever leave behind. It is large at 21L, but it carries much smaller on your body, while still feeling like it holds closer to 26L of stuff. This is mostly because it weighs nothing.
And those quad zippers are magical. The idea is that you can bring the two zippers down from the top to fully open the main compartment and load out the bag. But if you need to quickly get something out of the bag while out and about, you can then swing the bag around your body on one strap, open one of the bottom zippers and easily unzip just the side of the bag to access those items. And in practice it works extremely well.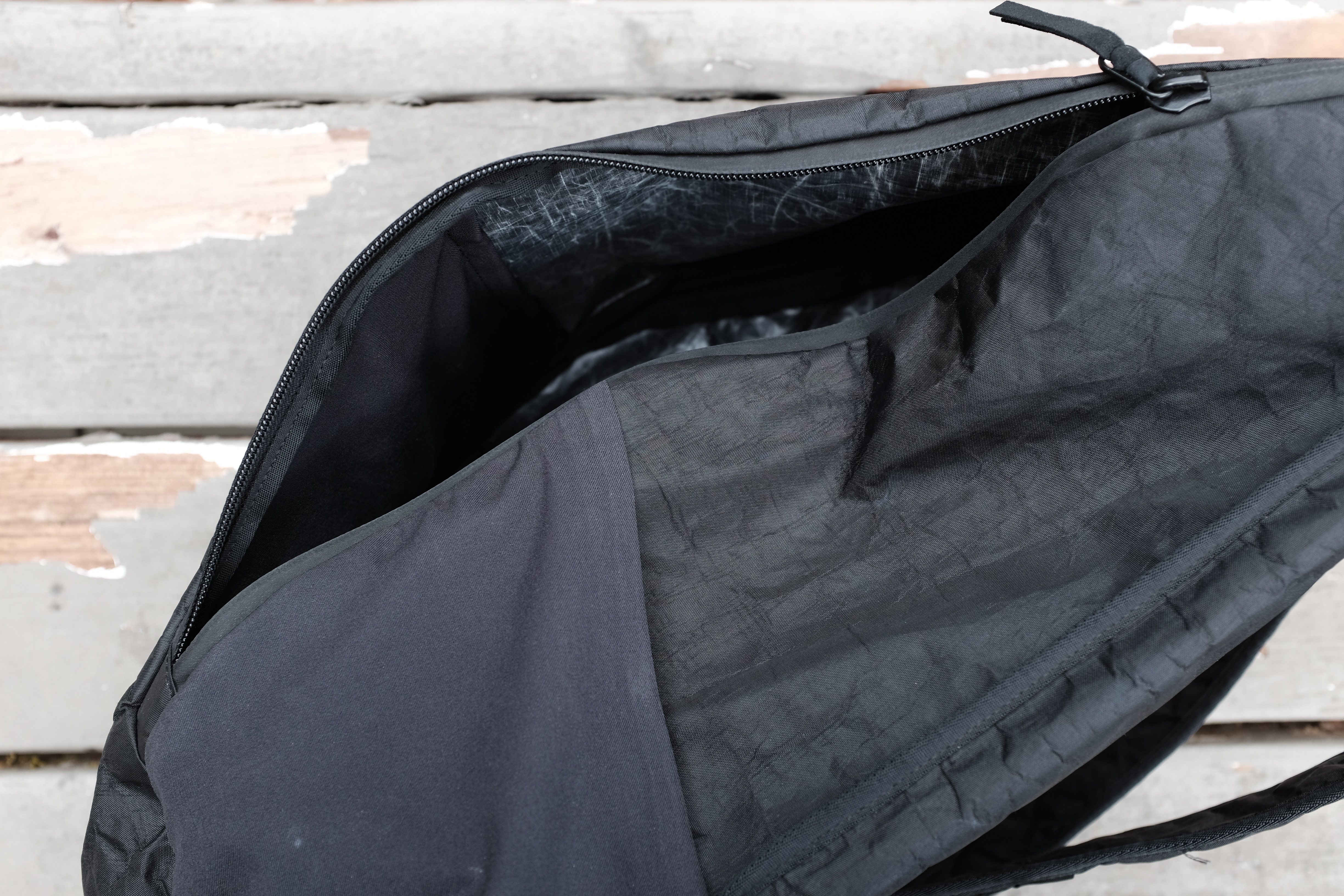 This is an insanely handy feature, especially given the total lack of organizational pockets in the bag — this is a clever way to add more functionality to a barebones approach. It takes some getting used it, but it was a joy to have while running around theme parks this summer.
Comfort
After carrying the backpack for a week straight through all manner of theme parks, I can say that this is a very comfortable backpack. The design is well done, and the straps adjust easier than any other straps I haver ever used.
There's two caveats to the comfort:
The backpack is super light weight and I have yet to carry it with a really heavy load in it. This lends to the comfort: the bag is never very heavy.
Because the material is so thin, you need to arrange stuff inside so it doesn't poke you in the few spots that the internal frame sheet doesn't cover.
Those are both rather minor, but it is interesting how you need to adjust things in the bag to maintain maximum comfort, whereas with a GR1, you can typically just cram it full and never worry about comfort. For the less organized people out there, this backpack might not be a good choice as you do need to think about how you pack it.
Durability
My biggest concern with this bag was whether it was going to hold up well, but after beating it up while lugging the kids around, I can't see a single sign of concern. It's very early on, but my fears are likely unfounded. I wouldn't hike in the woods with this bag, but I don't have any fear of it failing.
It's a strong material, which is only susceptible to abrasion and puncture — neither of which I regularly encounter.
Accessories
Outlier sells a range of Flatpacks, which hang from a small MOLLE style strip above the laptop compartment. These Flatpacks however, by design, would otherwise block the opening of the laptop compartment. I did not buy them, and am not interested in them because of this.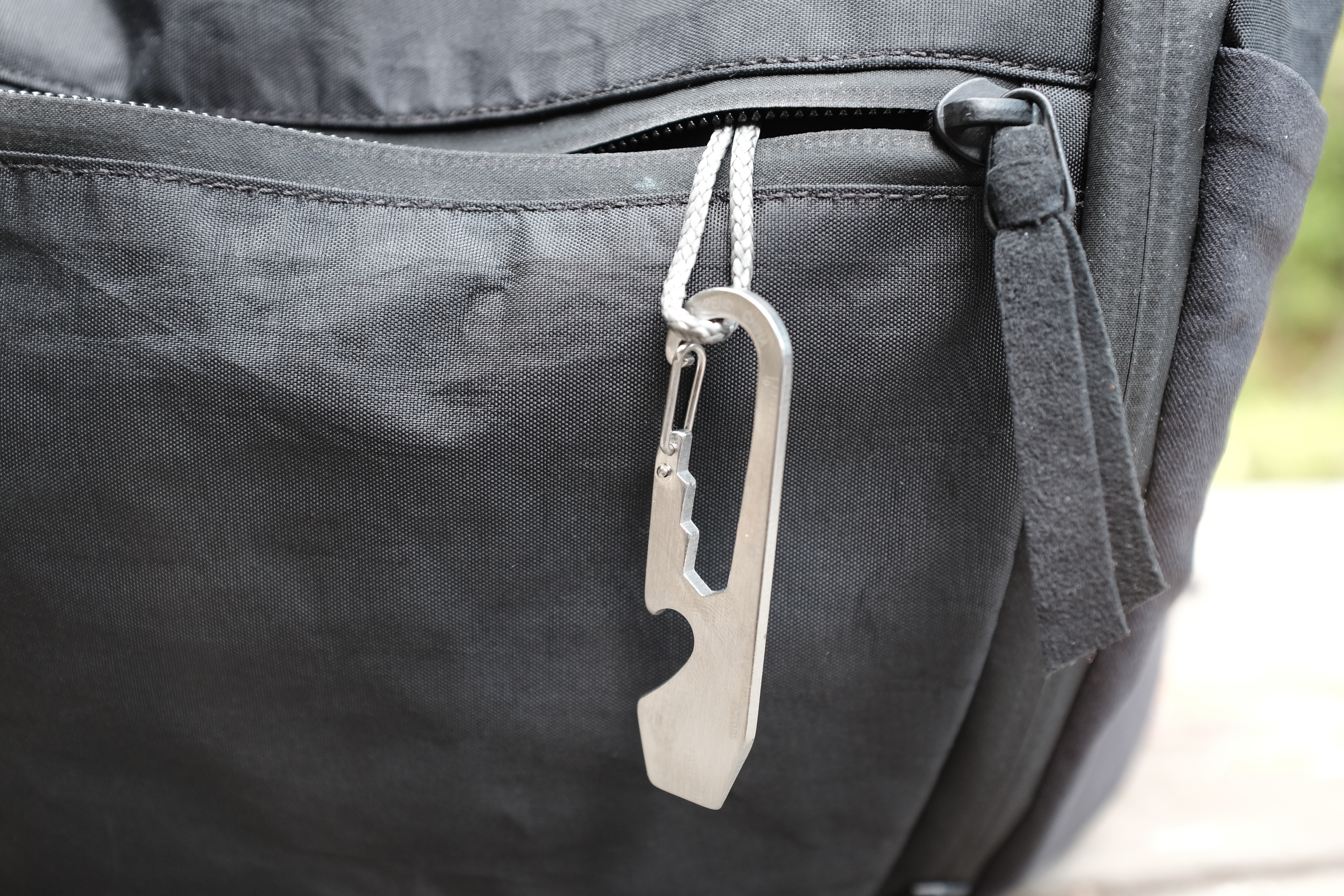 There are a few other companies which make packs that could easily compliment this bag. SDR Traveller's Utility Pouch is one such pouch, though at $60 I found the price to be expensive for what you are getting. Even though I find the stuff from SDR to be drool worthy (happy to test it out for you SDR), I just can't afford to buy their gear to try them out.
ZPacks makes gear out of a similar material for a fraction of the price. I picked up the Key Zip Pouch for $15 and while the mounting points are not useful (I hoped they might be), the overall size is great. I'll likely pick up a couple more of their pouches in other sizes.
I could use many of the other organizational bags I have, but this backpack is so light, that not using equally light inner organization seems foolish. The value of this bag is that it weighs almost nothing and thus I feel anything you add to the bag should have the same lightweight mindset.
Nice Touches
One of my favorite parts of the bag is the strap adjustment points, they are really nice, not cheap plastic (instead aluminum). Also the suede zipper pulls — something I initially thought would be less than ideal and was prepared to replace with paracord — are one of the nicer parts of the bag. Providing good and easy grip, while also keeping the zippers from making any sort of noise. They look cool as hell too.
Drawbacks
There are two large drawbacks to this bag.
The material is loud. If you flatten, or fold, any normal bag it won't make much noise. This bag however is noisy. When you touch it, or it moves, there are low crinkling sounds. It's not enough to bother me, not like those crazy Sun Chip bags from a few years ago, but it is a bit jarring when you first use the bag. It's a fairly deep sound.
There is almost no organizational means to the bag. This can be both good and bad.
Aside from those two drawbacks, I don't find any other drawbacks to this bag.
Overall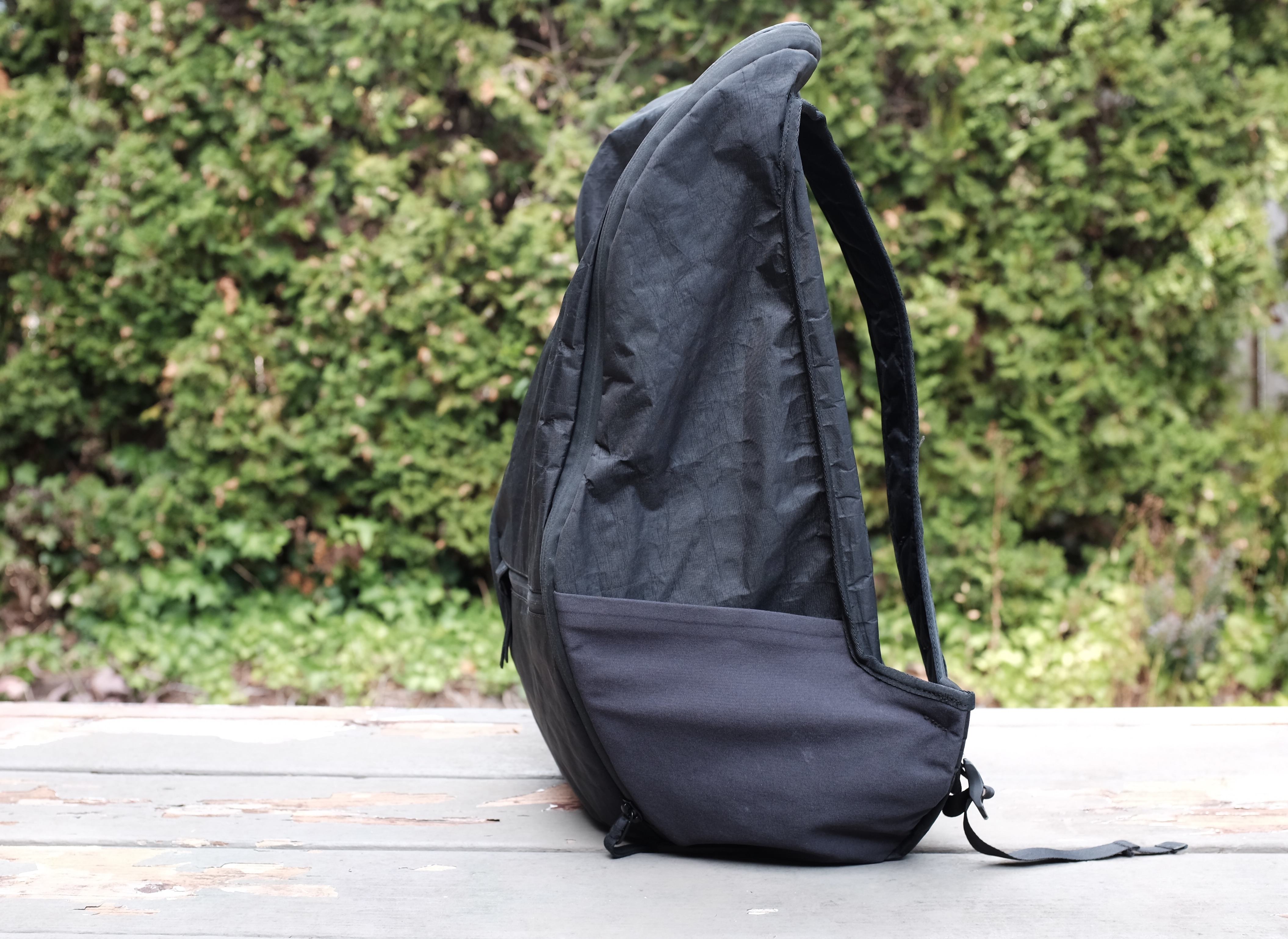 At 21 liters in size, and weighing basically nothing, I had low expectations for this bag — despite its high price — what I have found is my new everyday carry bag. I like it so much I may just purge a lot more of my other bags.
I've been able to pack it inside my GR2 for trips without issue. It holds everything I need for a 1-2 day trip. It looks phenomenal and discrete. The quad zipper design is awesome for getting gear in and out of the bag whether during packing, or while walking around.
The GORUCK GR1 will always hold a special place in my heart, and is an extremely good bag, but it's not comparable to the Quadzip. They are two different species of bags, made for two different purposes. A super car and a truck if you will — one built for pure performance, the other for abuse and utility.
I'll stop gushing now, but I could go on for another 500 words. This is one hell of a bag.