A few weeks back, I snagged a new pen from Massdrop to fit with all the brass things I've been adding to my collection. The Machine Era Brass Pen, which takes a Pilot G2 refill and weighs about 20-30lbs.
I bought this pen to kick around on my desk, and my lovely coworkers refer to it as "Ben's gold pen" which is charming — SINCE IT IS BRASS FOOLS. Anyways, I love brass for a few reasons: it patinas well, it is durable, and there's some mystical anti-bacterial shit which goes on. All of which seems like it makes for a pretty great pen to have kicking around my desk.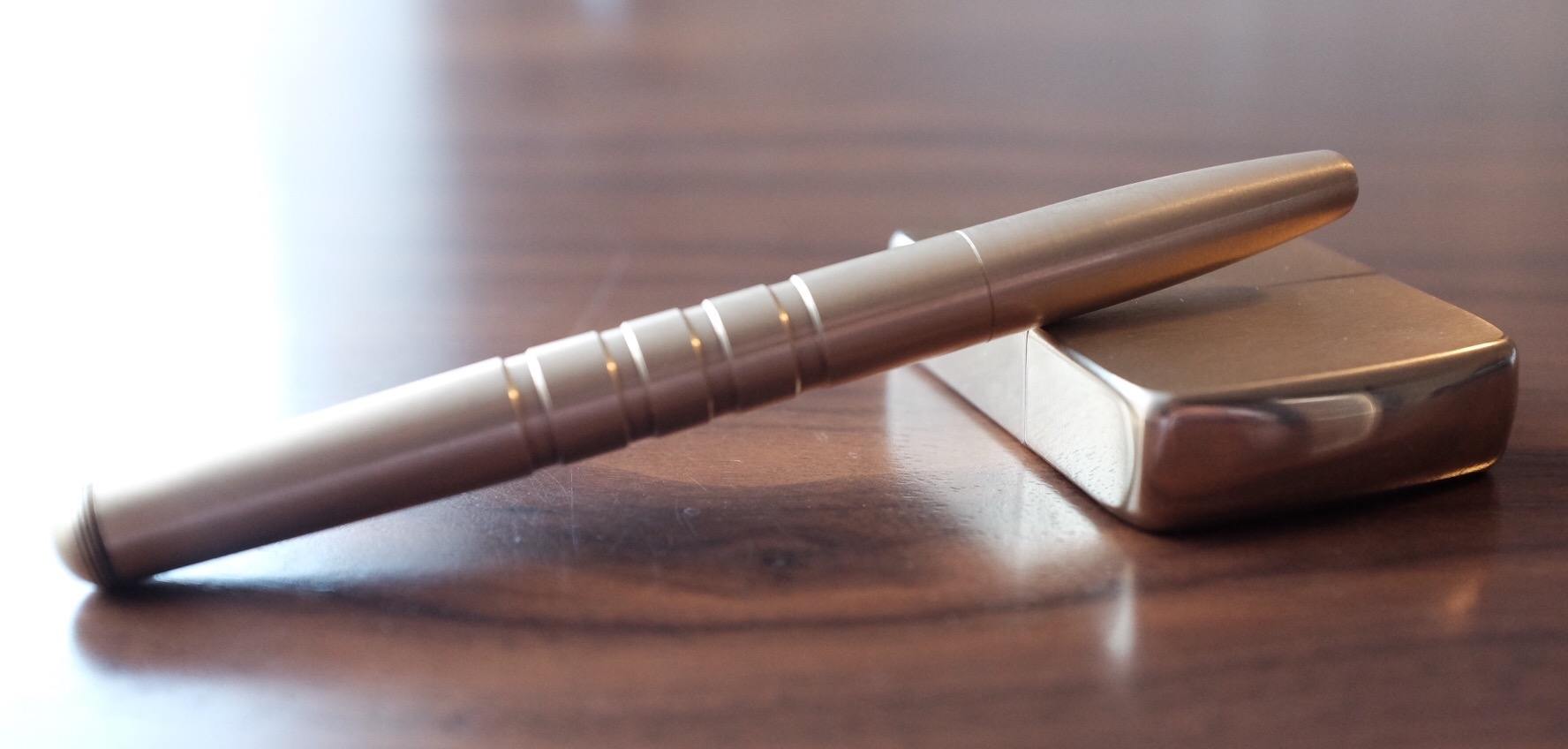 First the Bad
There's a few things which aren't great about the pen:
It rolls. Like, there's no clip or weighting to stop it from rolling, so it gonna roll.
When it is new out of the box, the edges feel rough — not sharp. These ease over time, but out of the box it needs break in.
It smells. Like it has a very metallic smell it transfers to your hands. You know how your hands smell after handling loose change? Similar. It doesn't last as long though.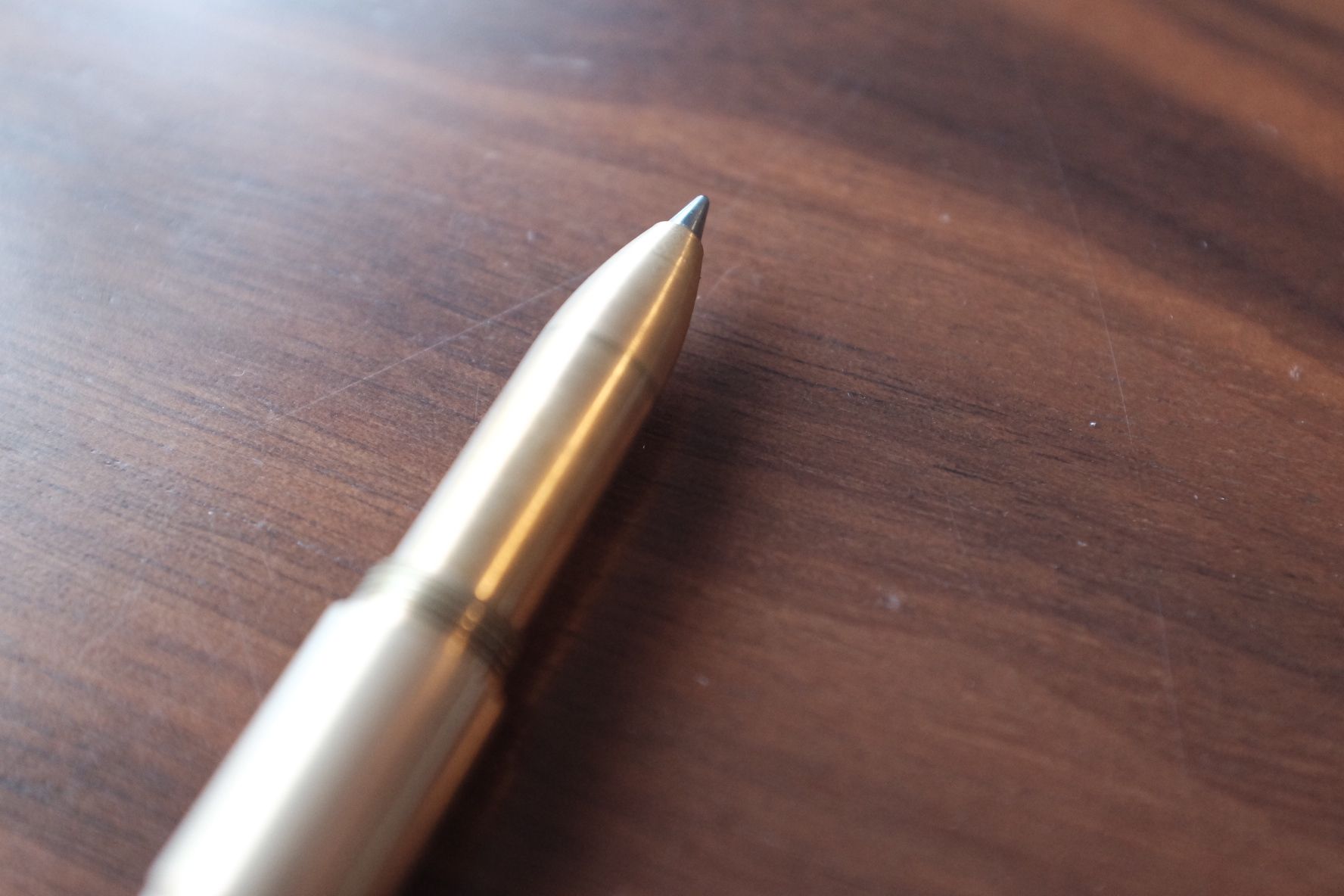 I put these upfront, because they may be clear deal breakers to many. The curious should keep reading…
Now the Good
I think, but I am not sure, this pen might actually be indestructible. I'm not sure what that has to do with anything, but I wanted to say that so when I say the next thing you keep in mind the first.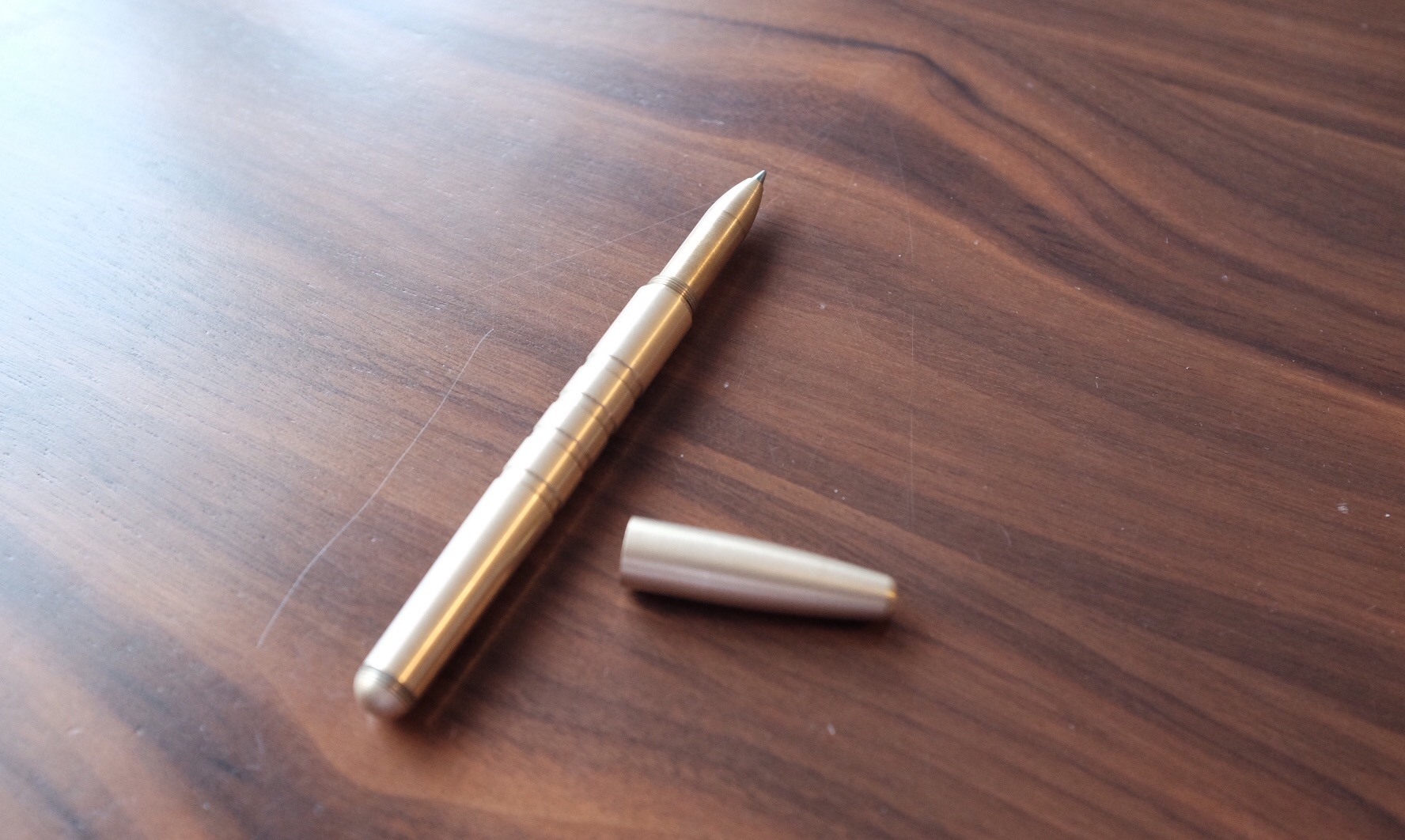 This pen is extremely heavy, especially when you realize it is a glorified Pilot G2 holder.
And even with all that, it is my favorite pen to write with, and play with. It has left dents in my desk, from dropping it, and I still play around with it.
People say they prefer writing because it has a better, or any, tactile response — and to me there's no pen with more tactile response than this one. It's not at all "the best" pen I have, but it is the one I enjoy using the most right now. Because it's heavy. Because it feels permanent. Because it feels great in my hand.
There's a feeling I get with this pen that it will outlast me. That if this were some dystopian thriller, you'd find it right where I left it on my half rotting away desk — a plot point for some pivotal scene in which the heavy and indestructible nature comes into play.
Or not. Who knows. But it's pretty neat.
I'd encourage you to check it out.