My first pocket knife was a Classic SD Swiss Army Knife, in black. I was five, and I thought this was amazing — MacGyver was my favorite show and now I had his knife. My obsession with pocket knives runs deep, and for most of my life. The oldest pocket knife I have is another Swiss Army Knife, which to the best I can tell is something like a Climber.
I've had that knife for close to twenty years now, and it's always been a solid performer — but not something I ever wanted to carry in my pocket. I've covered in depth a wide variety of modern EDC pocket knives — almost all of which are single blade and locking. Made from good steels and a wide variety of prices.
But I've mostly avoided Swiss Army knives in my reviews — not because I don't like them, but because I didn't own one I wanted to carry. With summer coming along, and a constant need for a knife at kids birthday parties, but also a knife which won't draw the wrong kind of attention, I went and picked up a Swiss Army Knife Cadet, in red, with aluminum scales (Alox).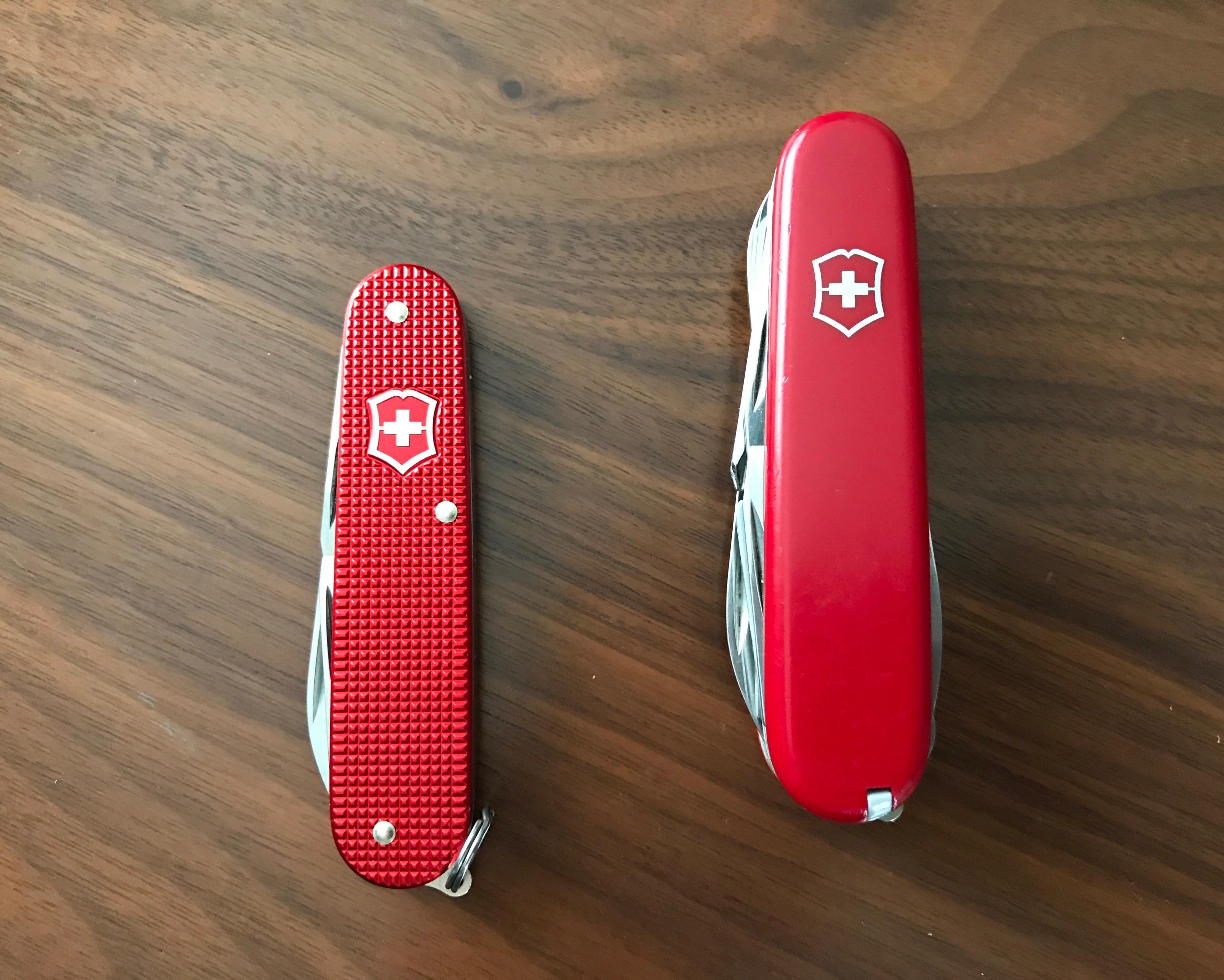 Cadet on the left.
I've carried it nearly everyday for two months in sorting through how I feel about it.
Like any multi-tool, the Cadet doesn't excel in any one area, but instead seeks to cover a wide variety. The bottle opener is solid, but the can opener is something you won't want to use in all but the most desperate scenarios. The file is not too handy, but if you really need a file you have one. Actually, aside from the knife, the bottle opener is the most useful as it works well for prying on things — very handy.
The knife blade though, I forgot how well designed these blades are. There's just enough tension for it not to feel too easy to open, but not enough that you feel like you'll break your finger nail. It's a decent size, but not threatening by any means. The shape is solid. The blade steel is average, and holds an edge fine,not great, but sharpens extremely fast.
The entire package is a bit understated, and under priced, for how well it actually performs.
If that were the entire story we could pass this off as a bit of nostalgia, but there's more.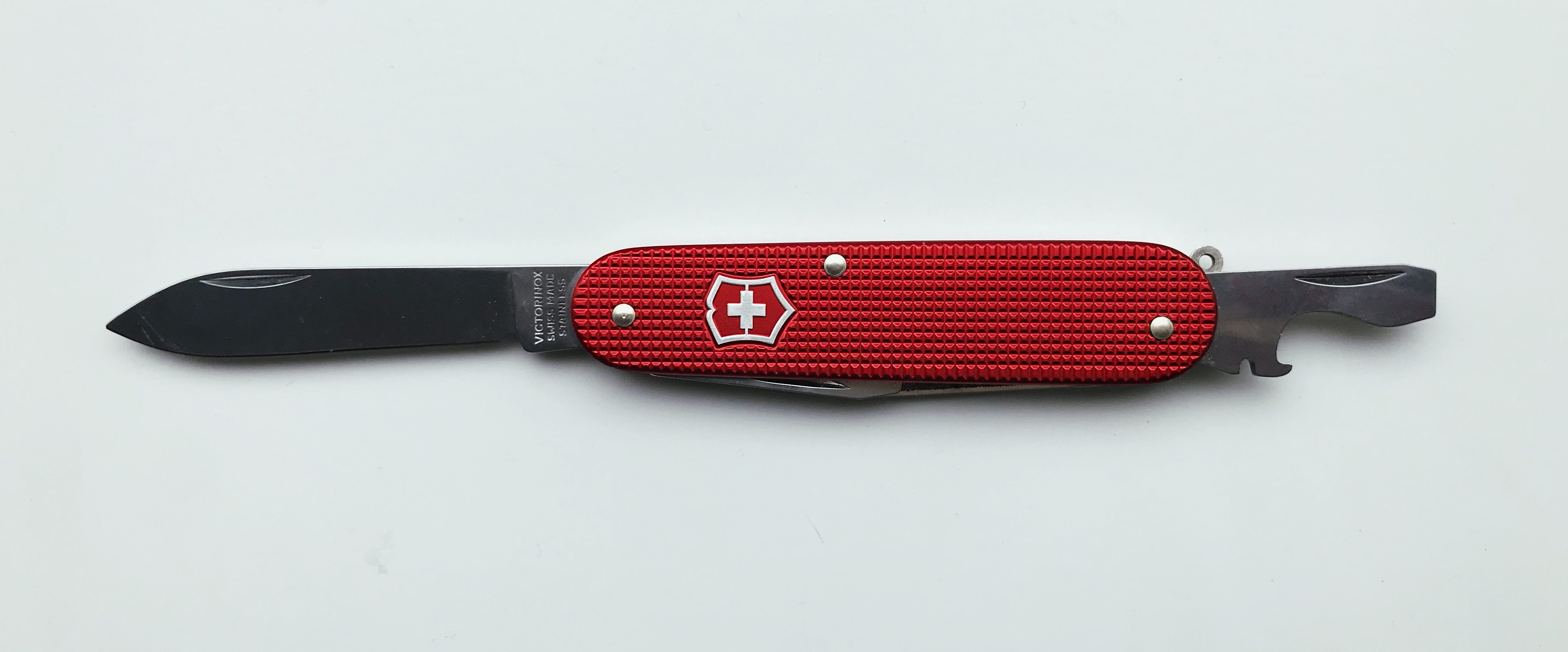 This knife weighs nearly nothing, and is actually really svelte — which adds up to not feeling it in your pocket at all. I couldn't even start writing this review until I switched back to my Chris Reeve Small Sebenza 21 to see how it felt. And it felt huge and bulky in my pocket after carrying the Cadet.
I originally bought the Cadet for a touch of nostalgia and for taking to kid birthday parties or any other venue where a knife might turn too many heads. What I've ended up with is a knife that is immediately in my EDC rotation with the Small Sebenza, and well actually those are the only two knifes I rotate through (sold the rest, have one as a backup: Spryderco Sage 2).
So to recap, this knife is about $30, and is fairly interchangeable for me with the Small Sebenza, which is $350. I'd say that's pretty impressive. Oh, and it does other things too. Neat.