I've recently had a good reason to pull out the EDC setups I keep (which turns out to be four) and go through them. I've long been a person who wanted to have each bag ready to go, so I didn't need to think about adding the basics to them. However, the issue with that is that it can be quite expensive to duplicate all your gear, which means that some of the bags end up with items in them that I don't like as much as the others.
With that in mind, I've been looking for something which I can store all my 'normal' stuff in and move back and forth between bags. I've yet to settle on that, so in the mean time I thought I would share my for EDC kits.
Weekends / With Kids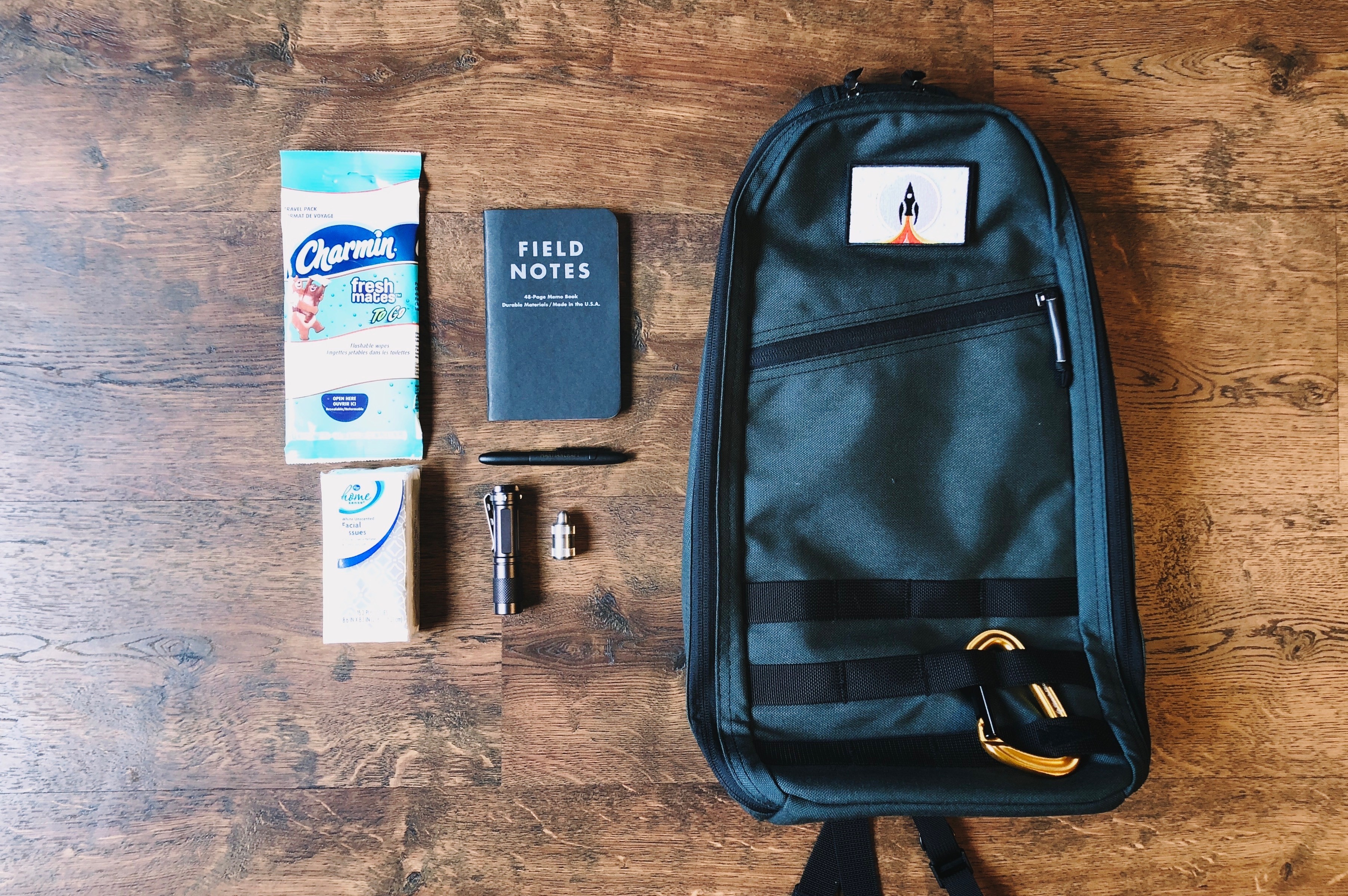 This is my most streamlined kit, which is:
Almost everything is self explanatory here. I always carry paper and a pen because you never know when you need to keep your kids busy, or yourself. Flashlights weigh so little they are also a part of my standard kits in almost all my bags and very handy.
Overall, I'm pretty happy with this setup. Not much I would change.
Light Meetings / Starbucks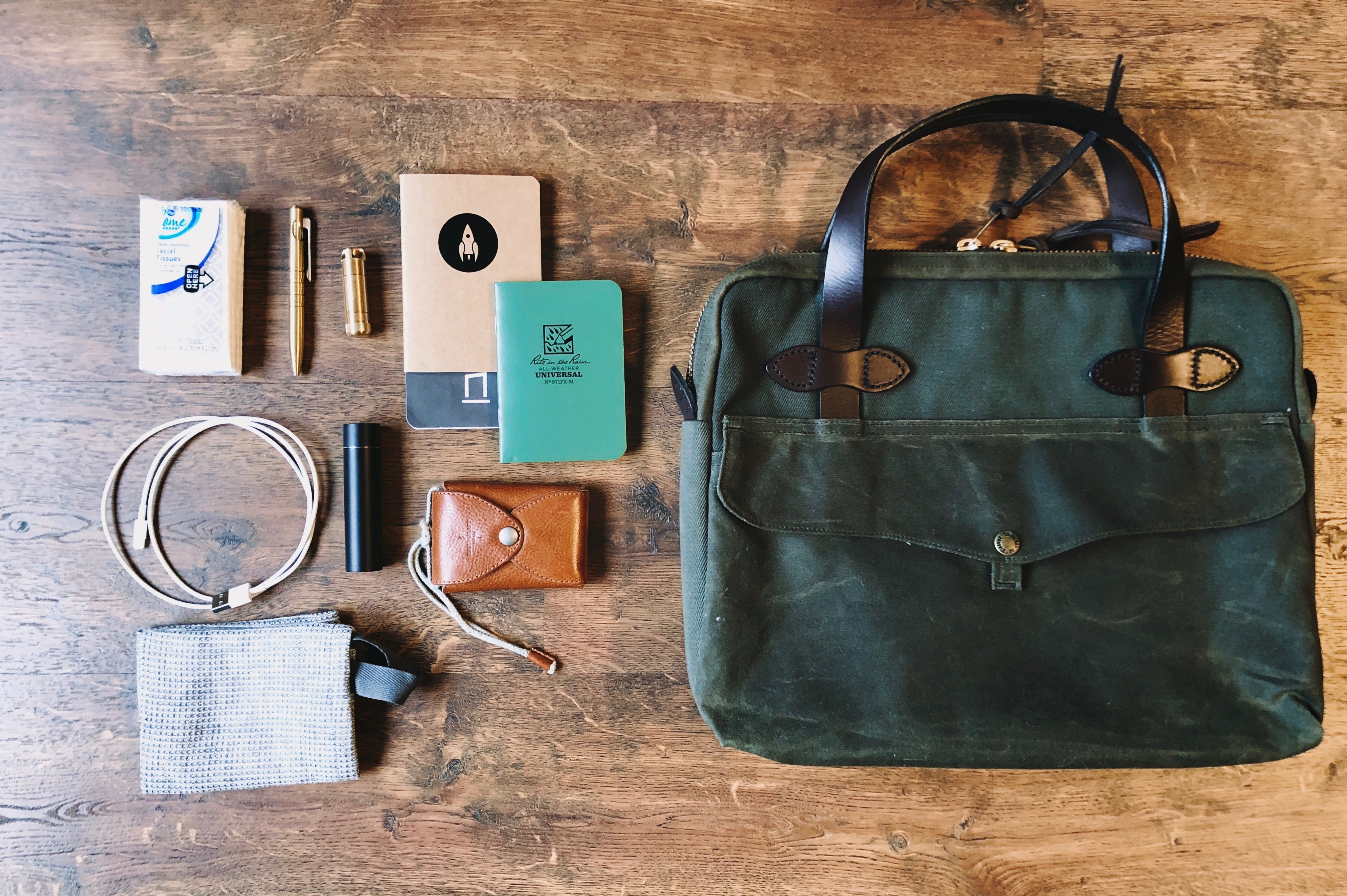 This is a pretty slimmed down kit as well:
Ok, yeah I always carry Tissues because I have needs. The small towel is a godsend when I travel, it dries fast so I often get it damp and wipe my face clean when traveling. (This kit doubles as one that goes on my longer trips.)
Long Day / Day Travel / Heavy Meetings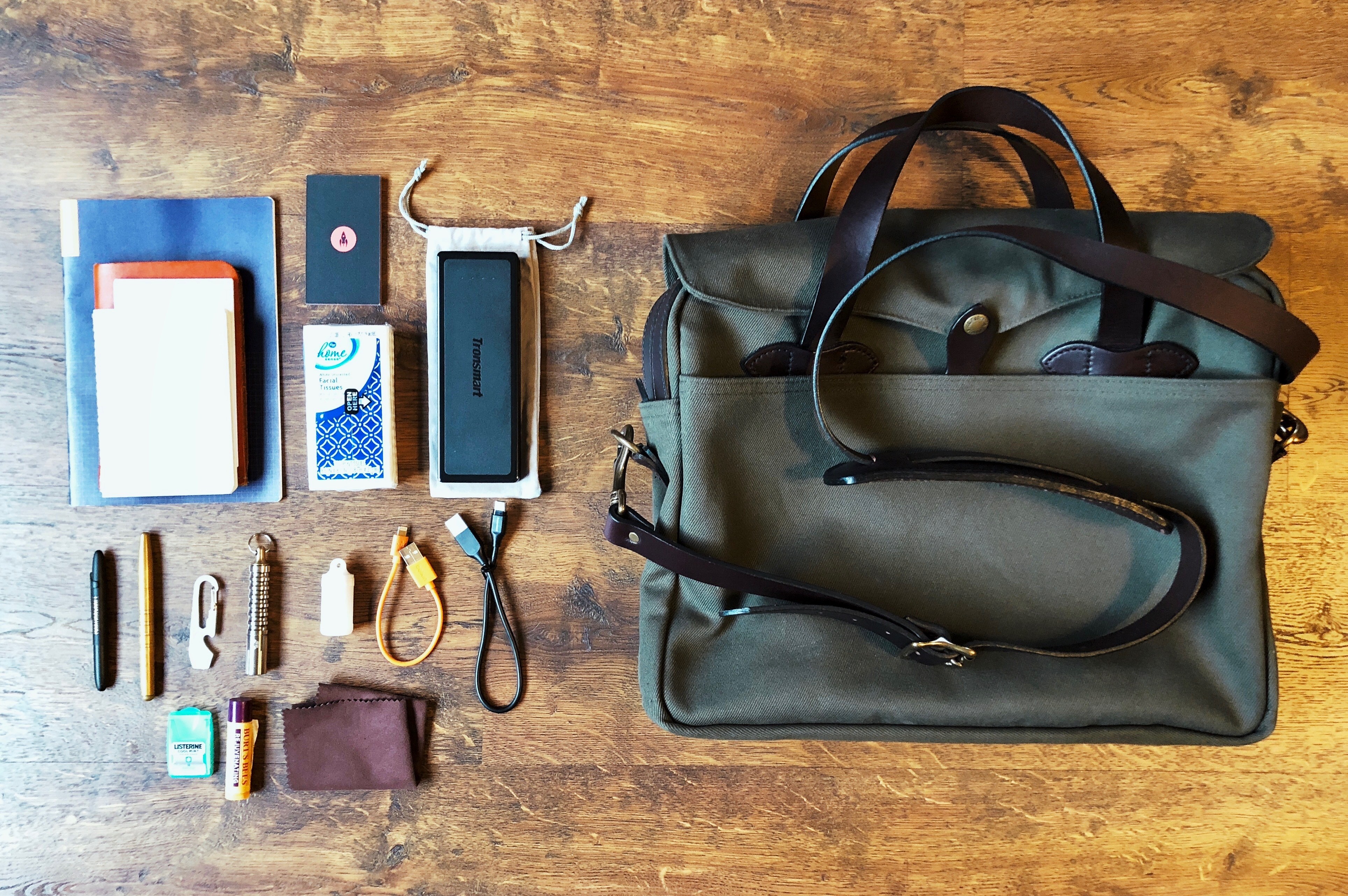 This is my heavy kit:
The premise behind this loadout is that I am off working for an entire day — this kit should get me through anything I need. I've travelled with just this setup for a fly out in the morning, fly back in the evening trip. It works well, and I'd only like to add another grid linen towel, but as it is I tend to drop it in if I remember.
Travel / Lots of Stuff / Conferences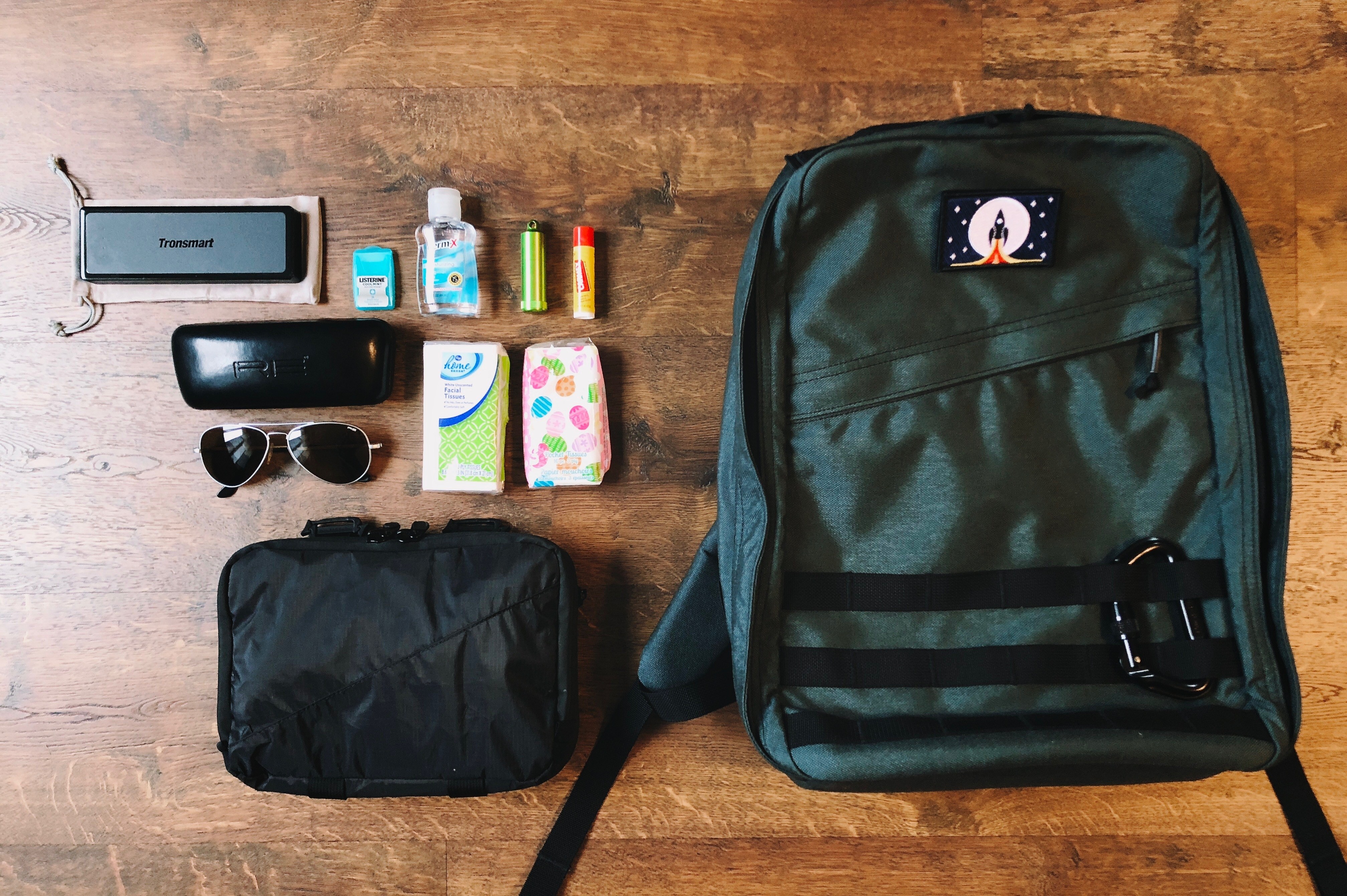 Ok another burly kit:
The idea with this entire kit is that if I add clothes, noise cancelling headphones, my toiletries and iPad — I'm all set. It's still a work in progress. It's also the bag I toss in my car if I know I'll be out all day, but don't know what I might need. It's got everything. Sunglasses are my travel pro-tip, even when not traveling to a sunny place, I always am glad I have them.
---
Aside from the last kit, my bags are pretty well setup and work exceedingly well for me. The last kit still needs a lot of fine tuning, but it also the hardest as I need to balance carrying too much with carrying too little because of the size of that bag.
The big thing I'm exploring at the start of this year is whether or not I should slim down to one kit I move back and forth, which contains the highest quality items I have. I'll be writing more on this in the coming weeks.