When I reviewed the Lum-Tec, I talked about what I am looking for in a watch, and truth be told I have tried to sell that Lum-Tec a couple of times, not because I dislike it, but because I wanted to try this watch. Luckily, I found this watch for a bargain price and thus I was able to keep both watches for the time being. This Gravitymaster is one I've been drooling over for quite some time.
And yes, we are really talking about a G-SHOCK.
Yes, G-SHOCK
If you're about my age, then likely you remember G-SHOCKS as being super popular digital watches through most of your school years. But what you might not know is the drastic turn Casio has taken with G-SHOCK. For instance these watches are made to very high standards and as you suspect are very durable. There's a good article here about why G-SHOCK is more popular than ever.
Also, you should know that G-SHOCKs range in price from the digital you are used to seeing for about $38 on Amazon to over $5,000 for high end models — that's not a typo. So the world of G-SHOCK has changed quite a bit. And Casio differentiates it's models based on how, or what, you may want to do with the watch. This watch is the "Gravitymaster" which is not for astronauts, but could be, it's actually for Pilots. There's also the "Mudmaster" which seems geared to Mike Rowe, the "Gulfmaster" which is like for Waterworld or something, and the "Rangeman" which is a master of none I guess but for people who like to not get lost in the woods. Anyways, these four watches are part of the "Master of G" collection and they basically represent the bleeding edge of watch technology. And they each feature really innovative and unique attributes.
So yes, G-SHOCK is what we are talking about, because at the end of the day they are damned cool.
Durability
This is just like every other G-SHOCK. It can survive drops, it's 20bar water resistant (200 meters) and on and on. I will mention it is "triple G resist" which means (shock, centrifugal force, vibration resistant) it can survive all sorts of crazy, which can be hard for analog watches. It has sapphire crystal and a myriad of other G-SHOCK things I won't pretend to understand much.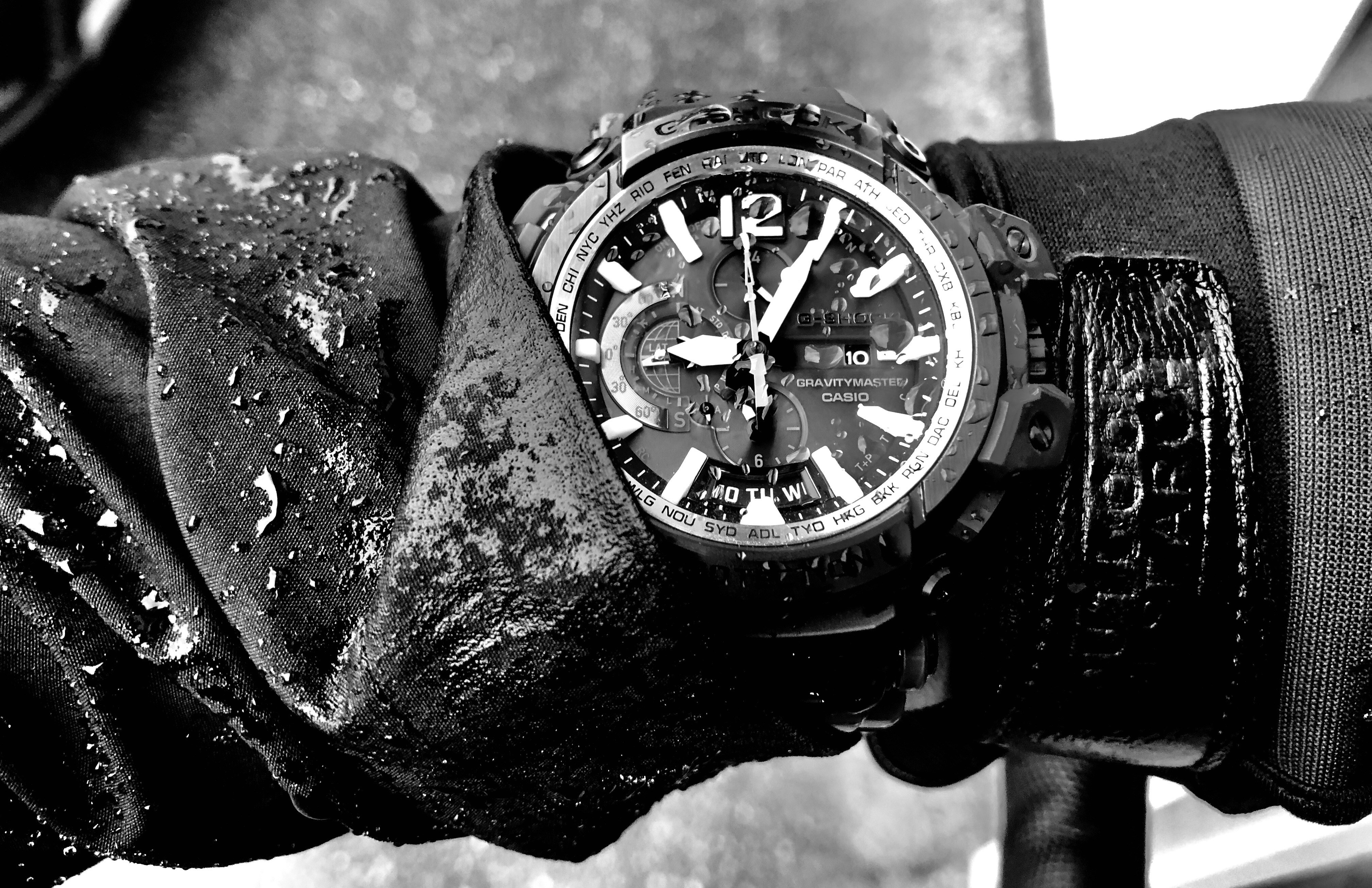 So yeah, durable.
Looks
G-SHOCKs are an acquired taste, so while I love the simple and 3D look of this face and the rugged, but not too rugged look of the case, others may not. Best to let pictures do the talking here.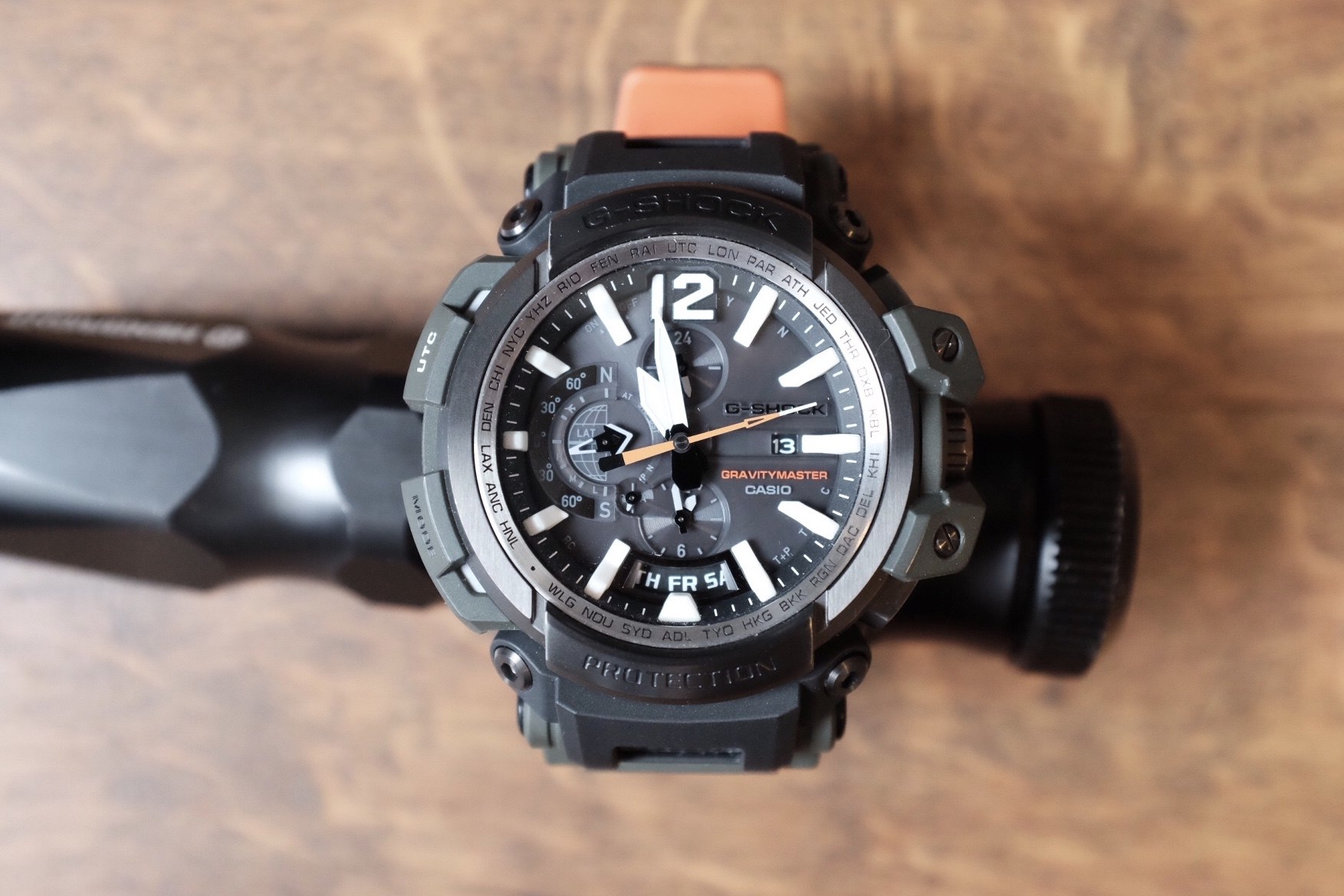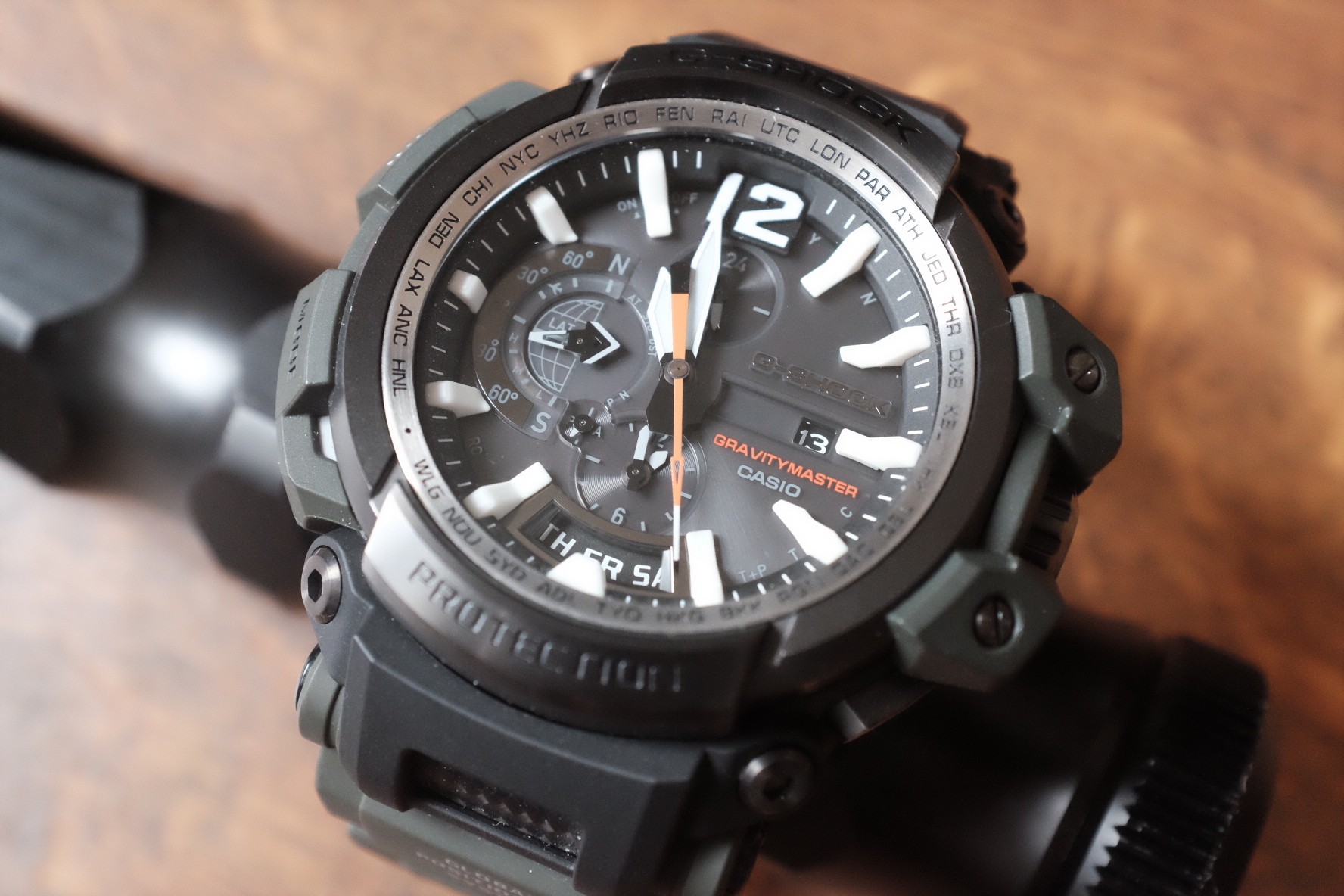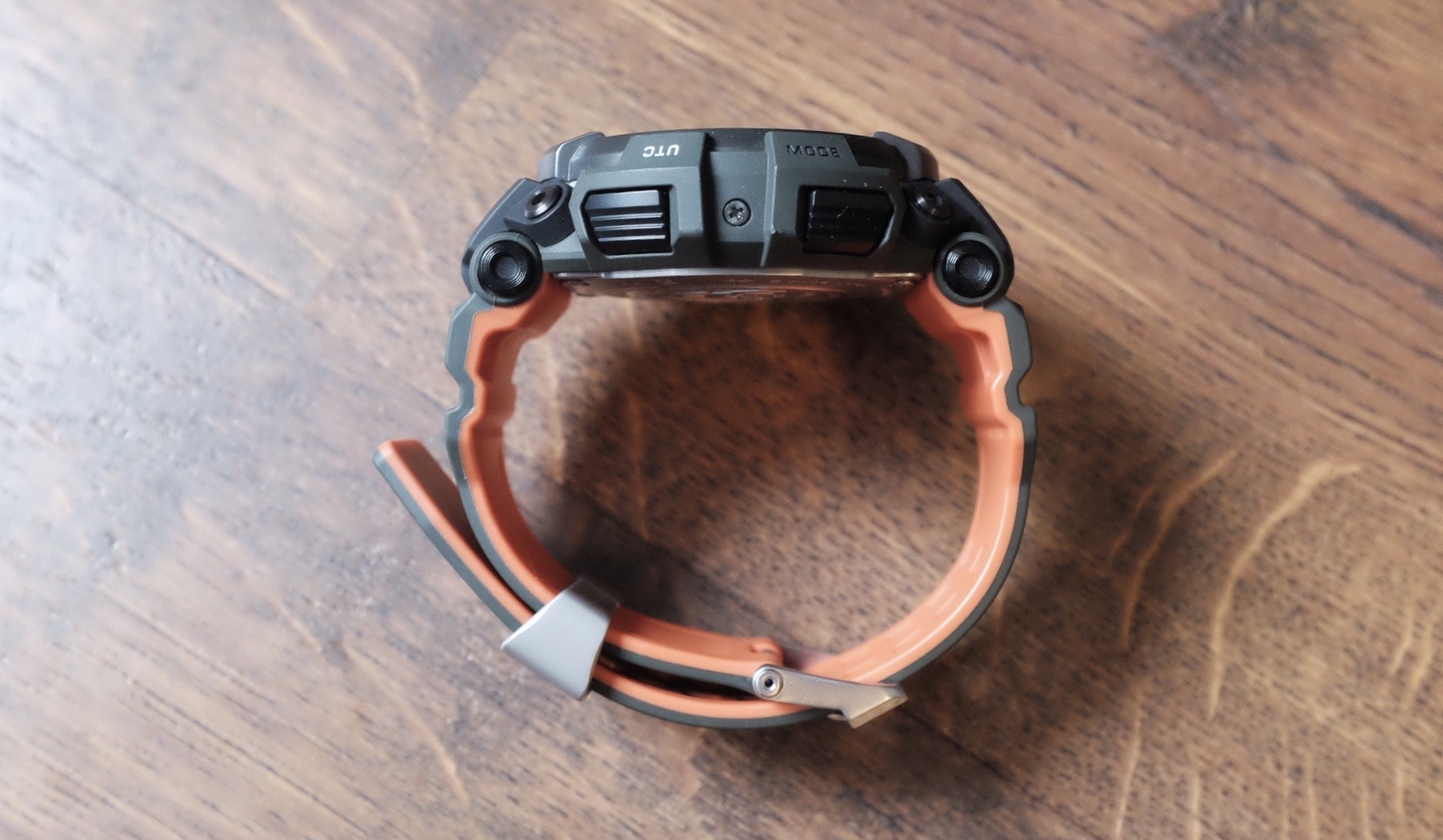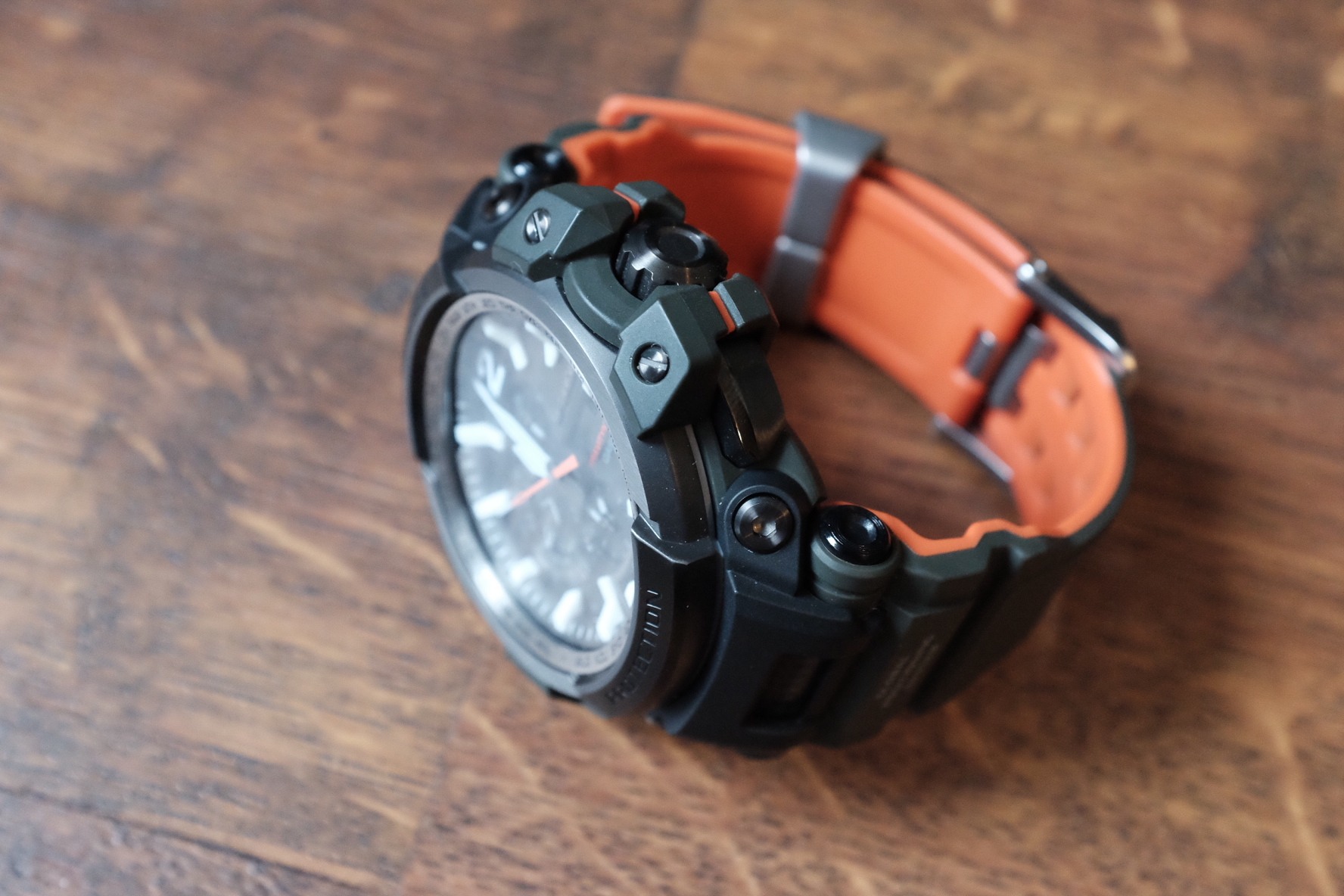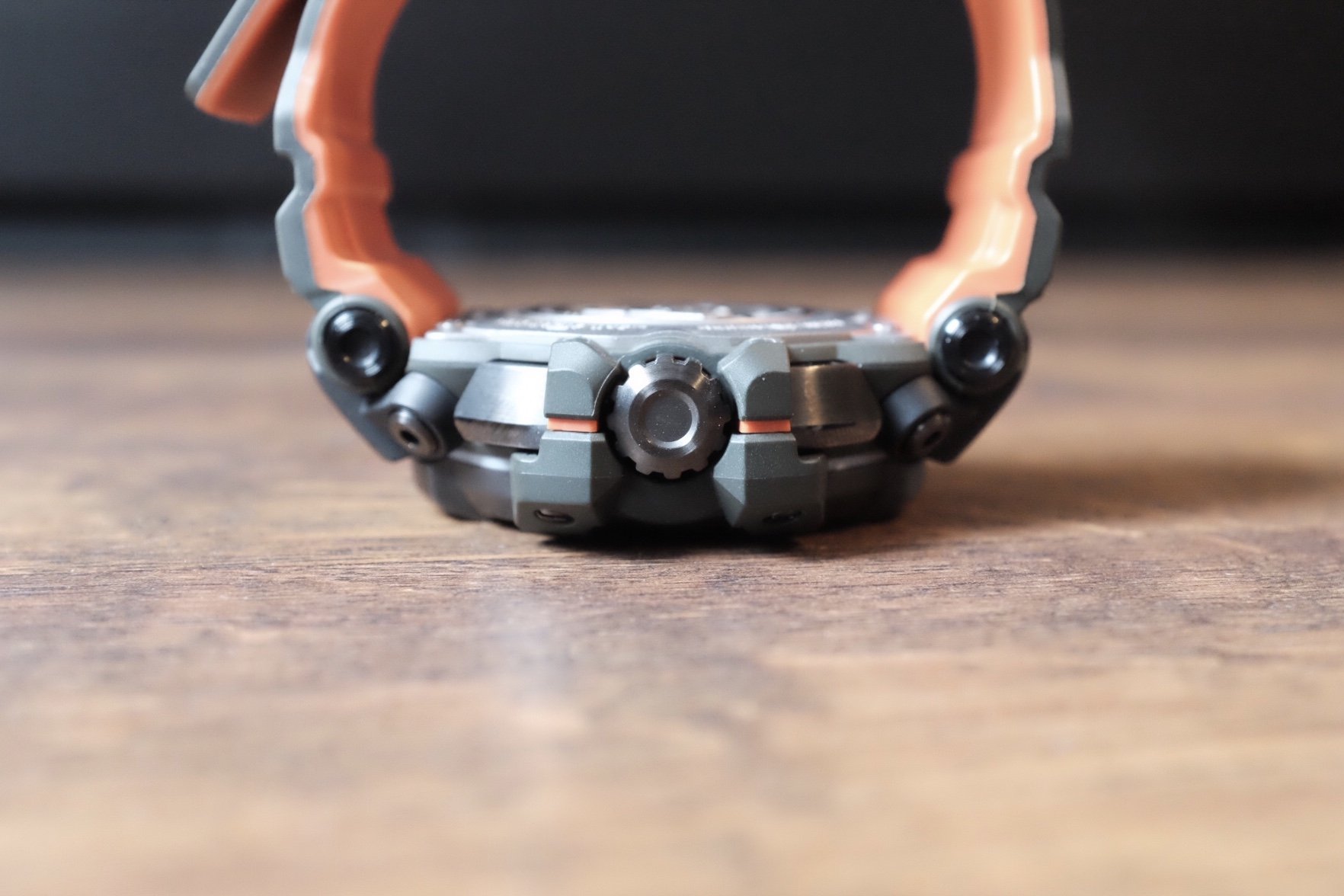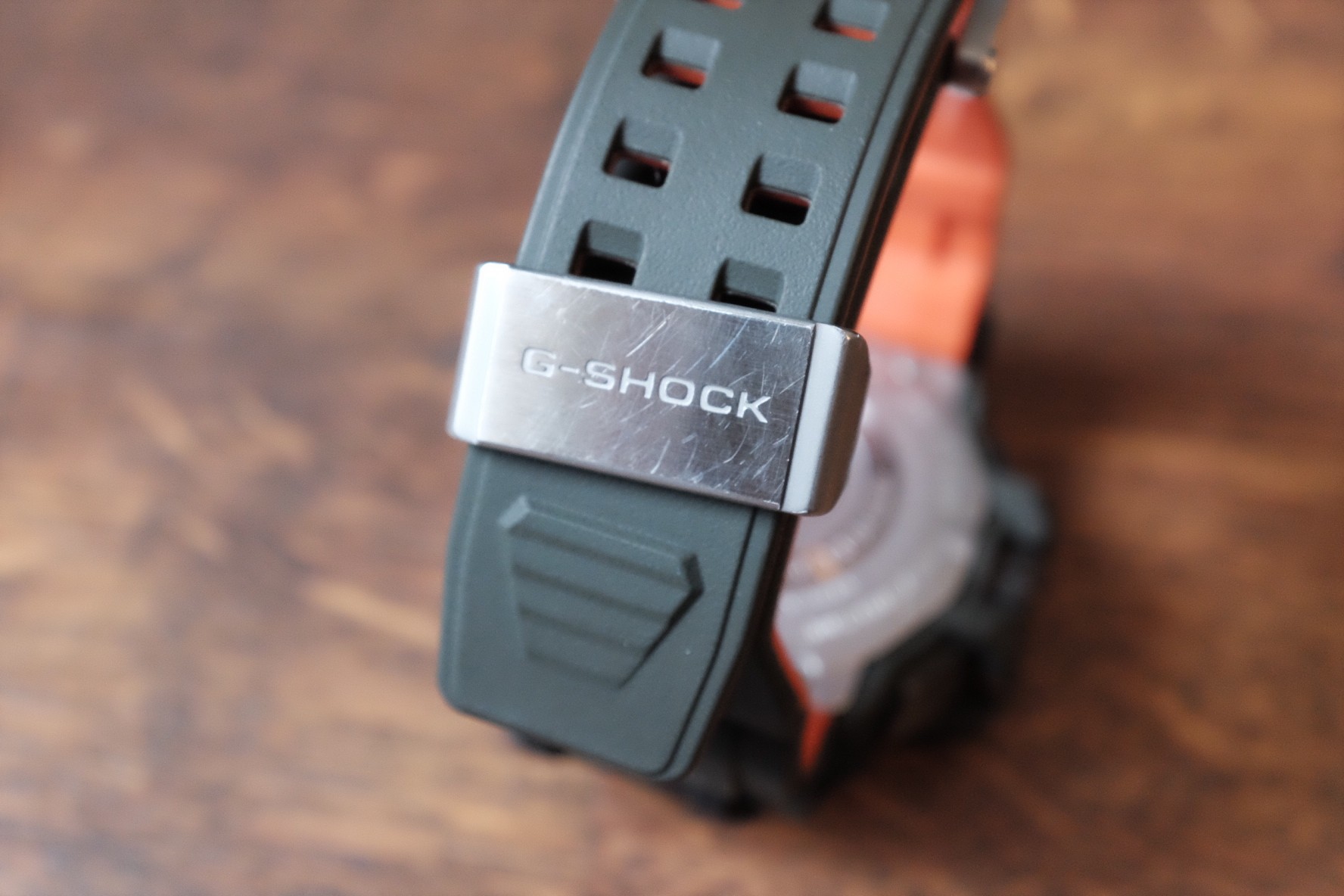 Functions
This watch is made first and foremost to be a set it up once, and forgotten about from there on. Worst case scenario, this watch is accurate to plus or minus 15 seconds in a month. Far more likely scenario: this watch is acccurate to plus or minus less than a second — oh and the time zone and daylight savings time settings should ways be correct – over the course of a month. That's becuase this watch can set itself using three different methods. First it attempts to update using Bluetooth pairing with your smartphone (and the app on the phone), if that fails it tries for a radio signal to set the time to the atomic clock, and if that fails it tries to use GPS to talk to a satellite to get the accurate time. All of that fails, it uses it's programmed memory to make sure it does its best possible job to keep dates and DST settings correct.
And it works really well.
For the most part I would guess that I do not come into contact with anyone with more accurate time who has an analog watch on. The odd part is how hands off the entire system is. So I want to take a moment to talk about it because as you can imagine things can be a little confusing with a watch like this.
Setup notwithstanding, the watch will keep itself up to date, or in sync, without user involvement. The big benefit with this setup is not just the syncing (any G-SHOCK multiband will get you that) but the fact that the watch can update itself as you travel — which is why it's ideal for pilots. So I wondered what happened when you land, will it adjust automatically or not?
From what I can tell it does not as of now do that automatically (granted I did not try just waiting to see what happens, my guess is that overnight it would set itself). Instead what does happen is a notification arrives on your phone letting you know the the time zone changed and the watch needs an update. This takes a 1 second push on the lower right button and everything is good to go a second later. I've yet to have that fail.
(I'll also note that this watch does not need a phone to work, it is designed to be independent as well and there are a number of ways to adjust the time, time zone, and DST settings directly on the watch. You also need not know the time zone, as you can flip between them on the watch quickly.) The watch has other functions too, like alarms, stopwatches, and countdown timers. Those are whatever.
But there's another feature of the watch which needs talking about: power. In addition to the robust time keeping features, this watch is solar powered. The battery life without charging is measured in months, and at night while you sleep the hands stop moving (saving power) only to spring back to life when they see light, or when you tap a button — it's really trippy. The hands move extraordinarily fast on this watch when accessing settings, and to combat how fast the second hand flips around Casio made the hand out of carbon fiber.
What all this adds up to is a watch you never have to worry about being inaccurate and one that charges while you wear it, such that you never have to worry about the battery being dead — even if you leave it in a dark drawer for weeks. That's pretty impressive. ((Stated life of the rechargeable battery is 10 years.))
There's two more features I will briefly mention:
GPS: this watch will tell you the long/lat of where you are. The readout is not very precise. The app shows more precision.
The watch has a second time zone shown at the 6-o'clock position and a long press of a button will swap that with the current home time. You can also long press to set home time to UTC. Which is something?
The Size
It's massive, let's get that straight. It's thick, it's chunky, it's huge. Some shirt cuffs won't fit around it, but part of the point is that it should be shown, not hidden. Usually such a large watch is uncomfortable to wear, but not this watch. The resin strap is comfortable no matter what I do, and the even though the watch is massive, I only ever notice it if I try to wear it with a tighter fitting dress shirt.
Yes, it's big, but that's also part of the point with G-SHOCKS.
The Heart of It
There's an ideal with what Casio is attempting to do with their watches (and it's not just G-SHOCK watches) and that can be boiled down to just one point: you should never have to worry about your watch. It's a tool.
This watch, more so than many other offerings, is truly a watch you setup, put on, and never think about again. In a lot of ways, it's a near perfect tool watch.