One of the sets of organizational gear I picked up was smaller and more unconventional pouches from Triple Aught Design. Specifically the BC4, BC8, and S2 pouches. The first are designed specifically to carry the battery cases that Triple Aught Design sells, and the latter being made for a flashlight. These aren't really made to hold general items, as much as they are for specific items, but that doesn't mean they can't hold other things.
I've been playing with these as possible quick access and organizational pouches on the internal MOLLE webbing of my GR1s, so let's take a look at these.
BC8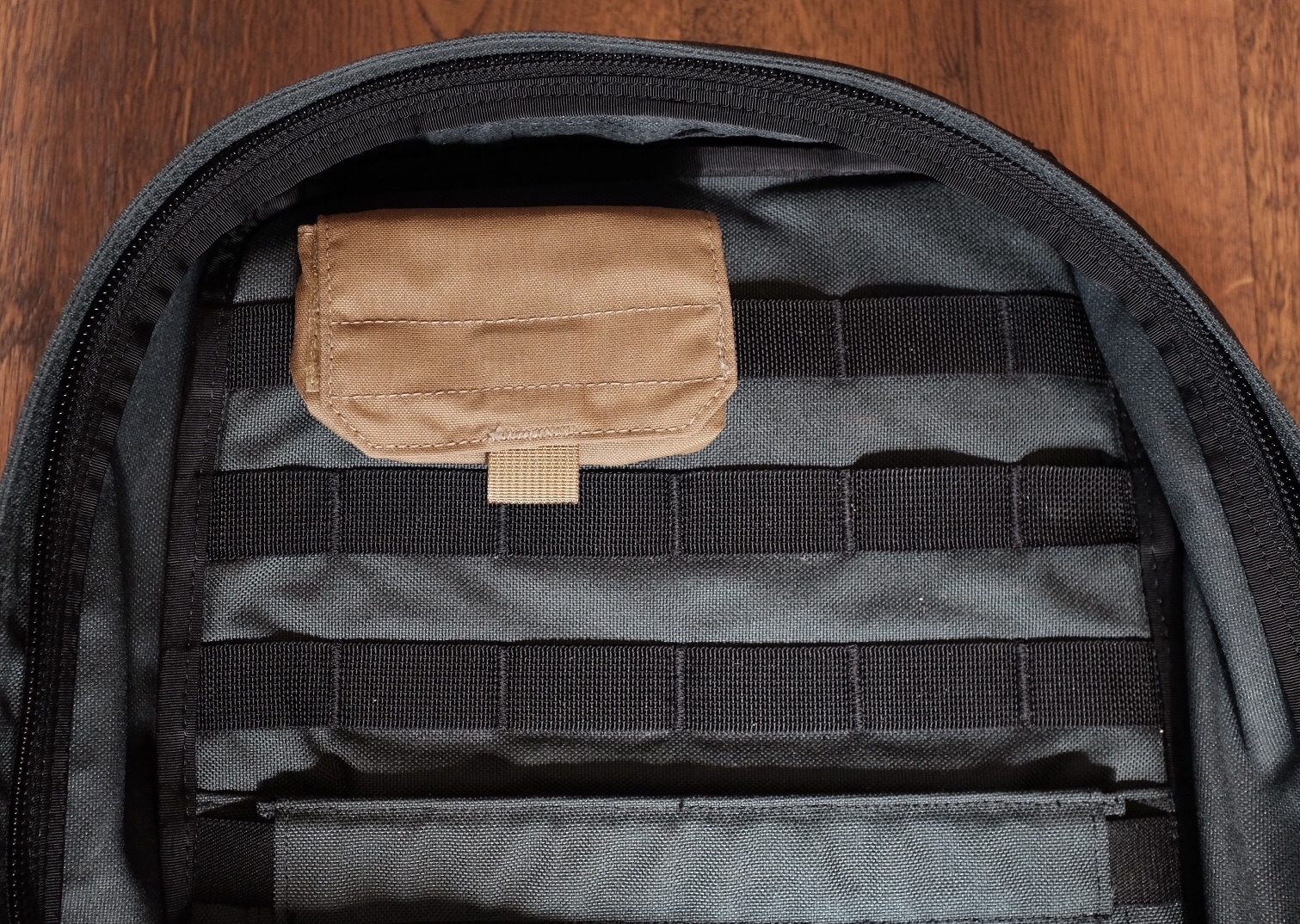 The BC8 is the largest of the lot, a touch bigger than the footprint of the 8 AA batteries they are made to hold. It has two Velcro loops at the back, positioned to attach to MOLLE. You can easily put two of these across one row inside a GR1. They secure closed with an oversized Velcro strip on both the flap and the pouch, which allows for accommodating a lot of differently sized gear in the pouch.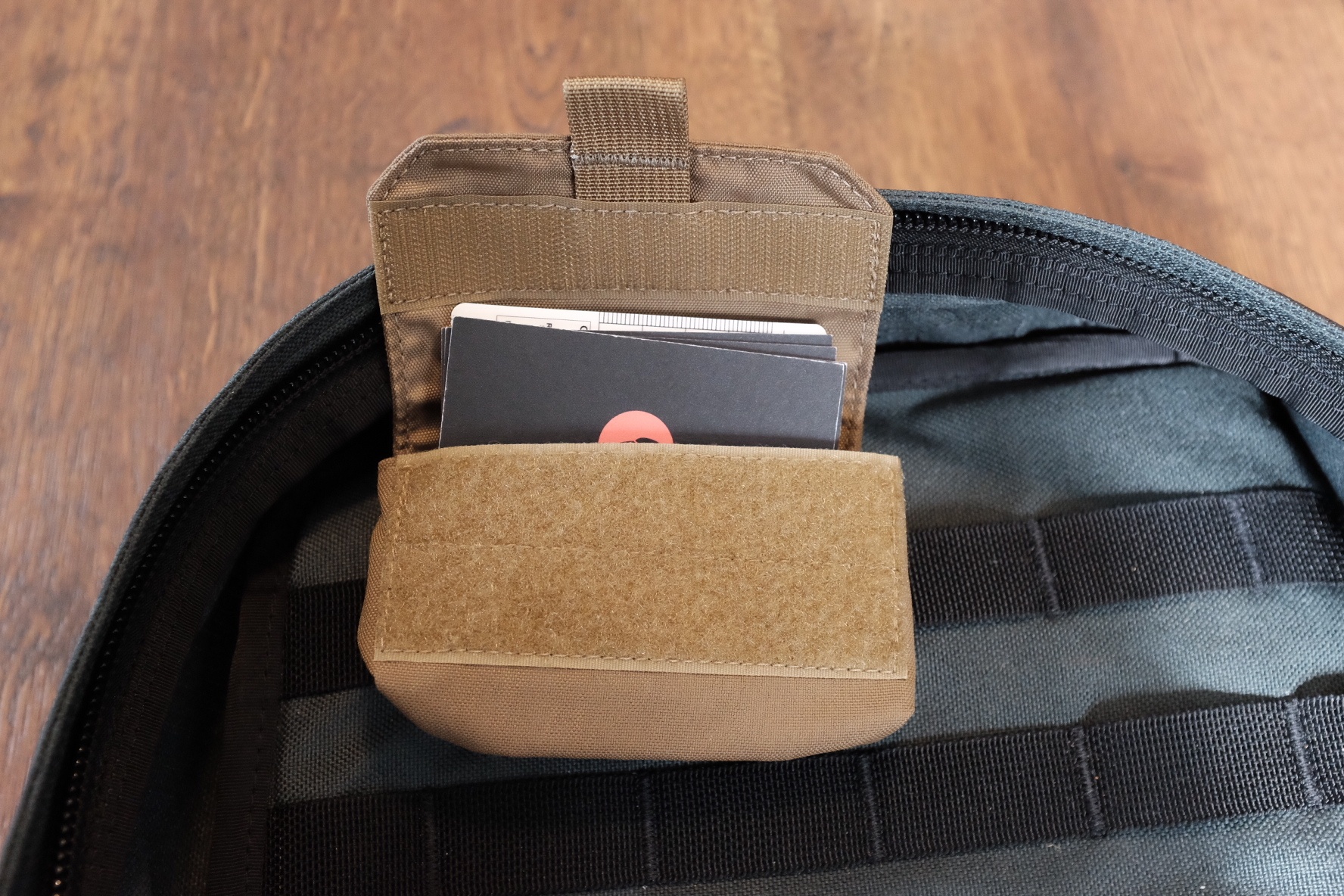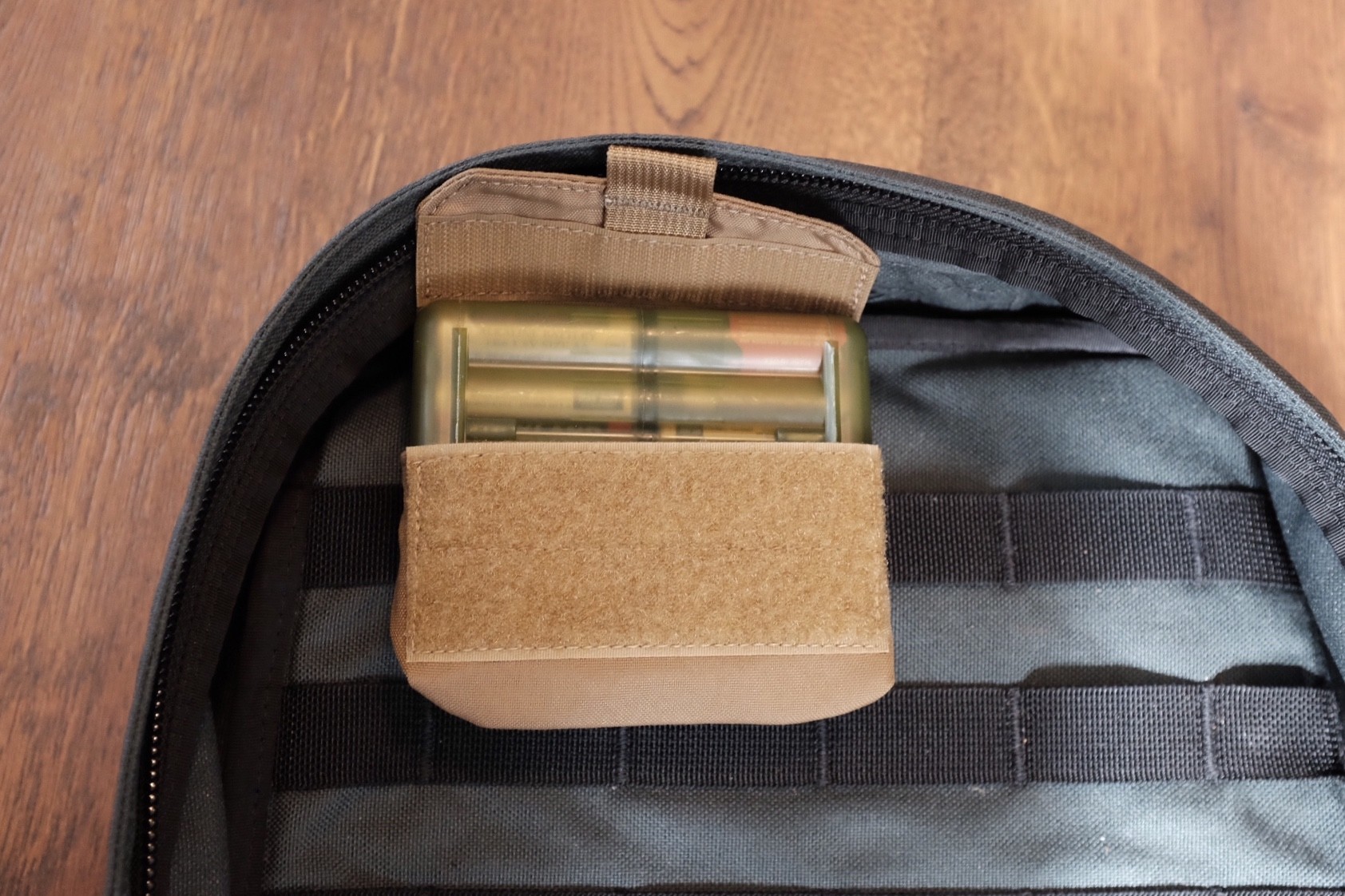 These are very good pouches. They are not easy at all to take on and off the MOLLE, but once one they are installed, they remain securely. I've been using them as a place to hold: medicine, small Lightning cable, charger, business cards, and AAA flashlight. It all fits in one pouch, which stays near the top of my bag for quick access.
The Velcro keeps everything in the pouch, and frees up the other larger internal top pocket on the bag to be used as a quick stash pouch when moving through security at the airport. The only negative is I wish these had a snap closure instead of Velcro, as the Velcro is quite loud.
Using this with the battery case, works perfectly as expected and is my new favorite way to carry extra batteries. This is one of my favorite pouches.
BC4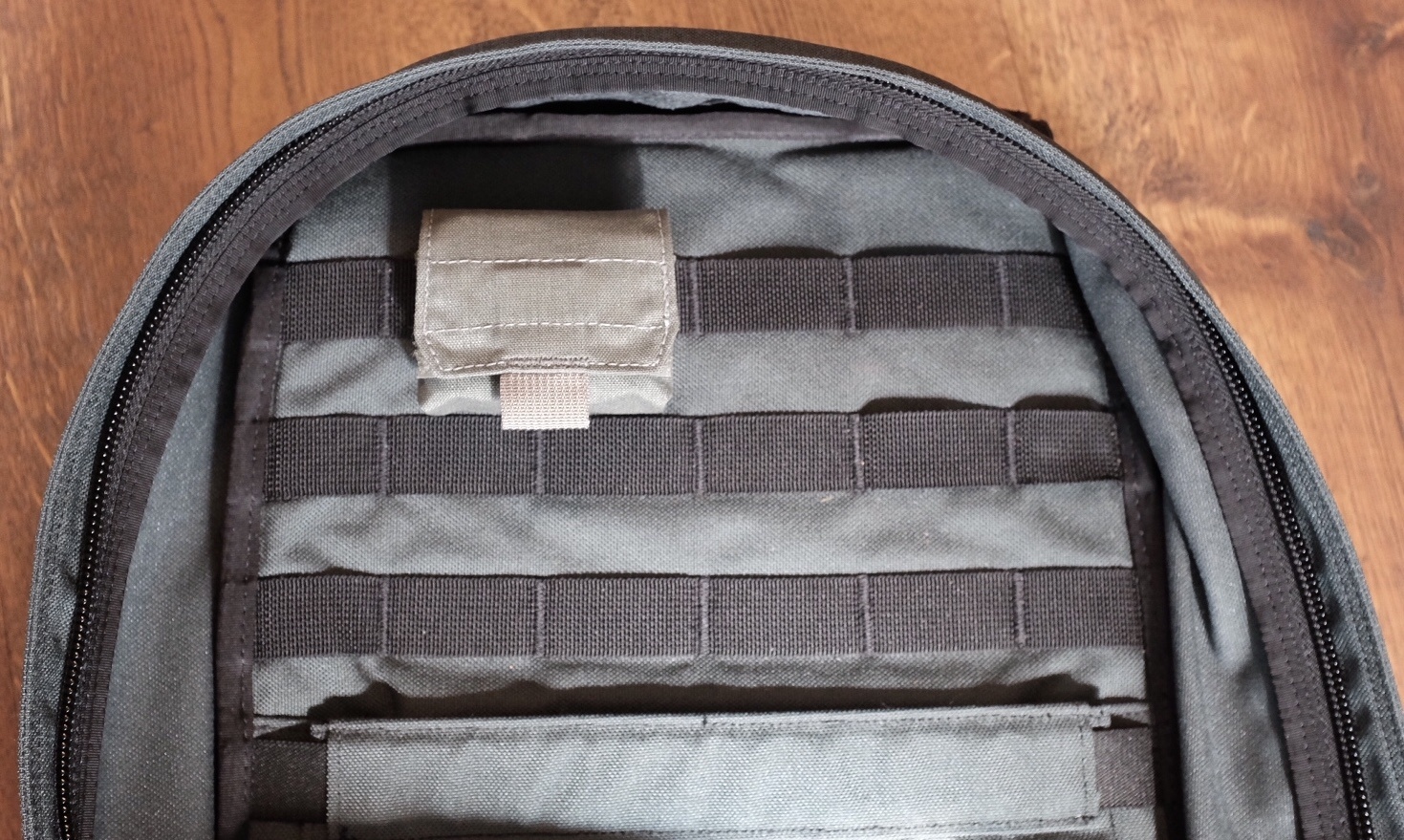 This pouch is identical to the BC8, except not as long. Everything else above remain the same.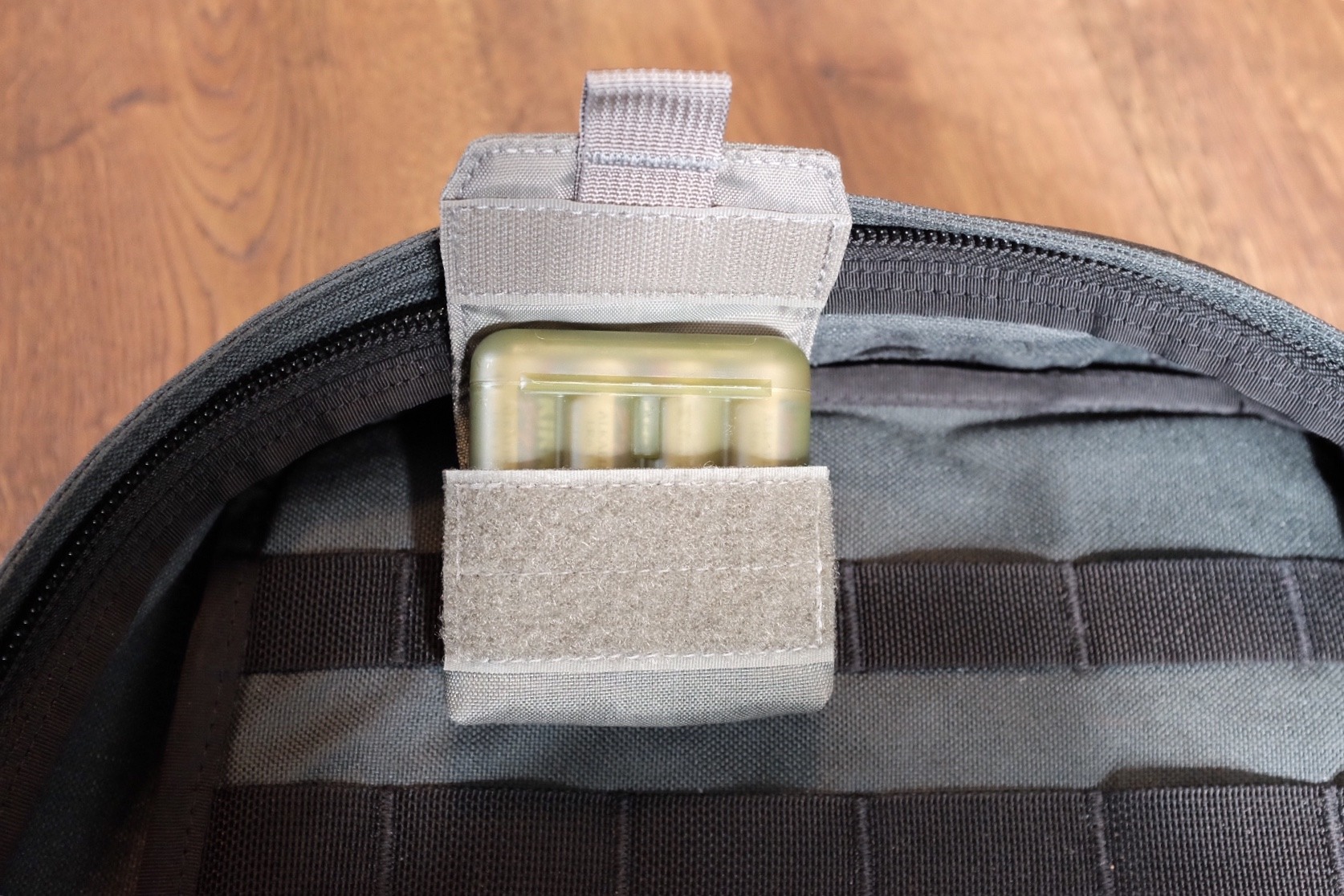 Overall, I am torn on the utility of this pouch. At first I thought it was the better of the two sizes, but ultimately it is simply too small to be versatile enough for organizational needs. It fits some things really well, but for the most part the small size causes it to be a dangerous mess of very small items which have a tendency to burst out as you attempt to dig around and find the one you want, or if you open the beefy Velcro too quickly.
The best use case for this is with the battery case.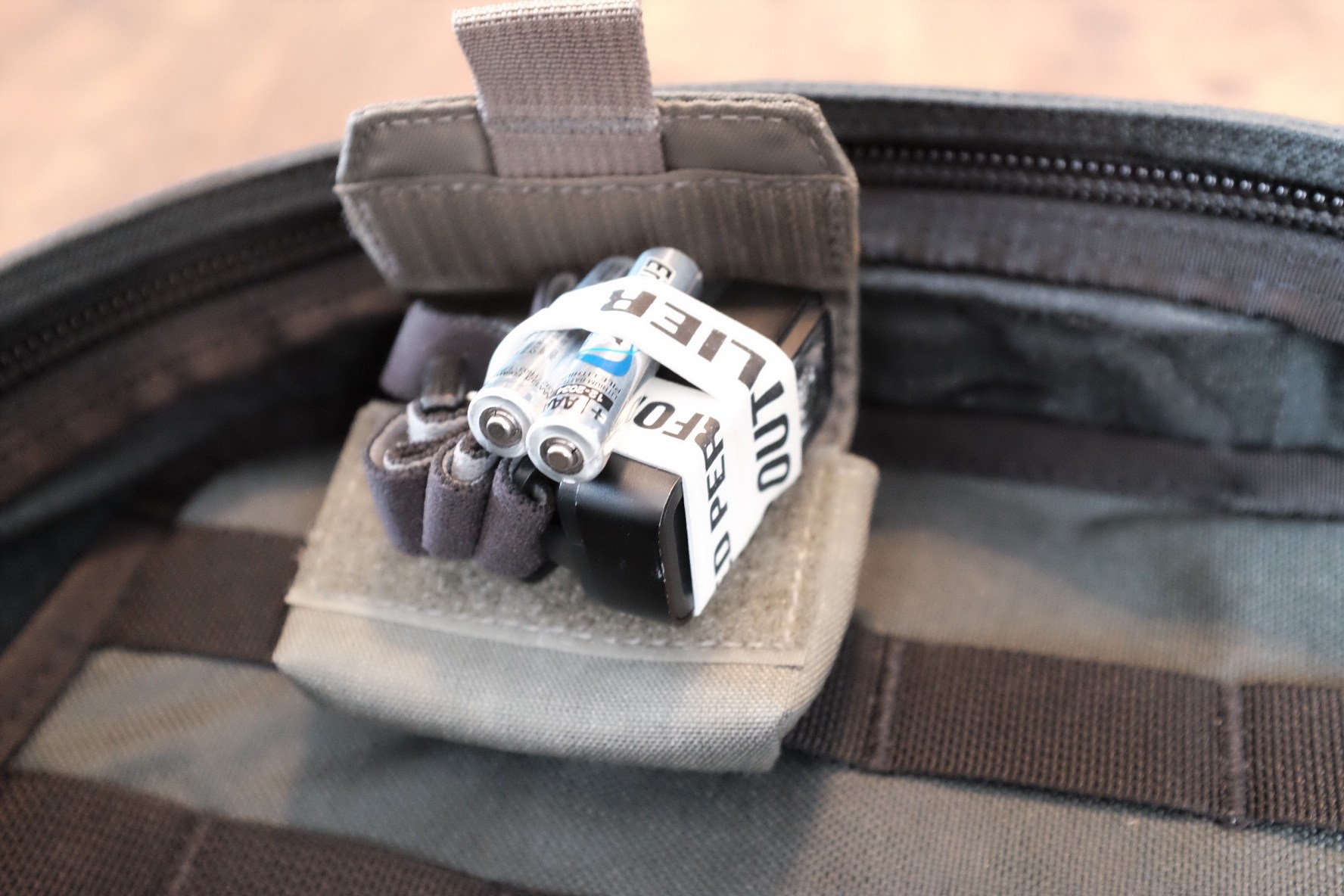 S2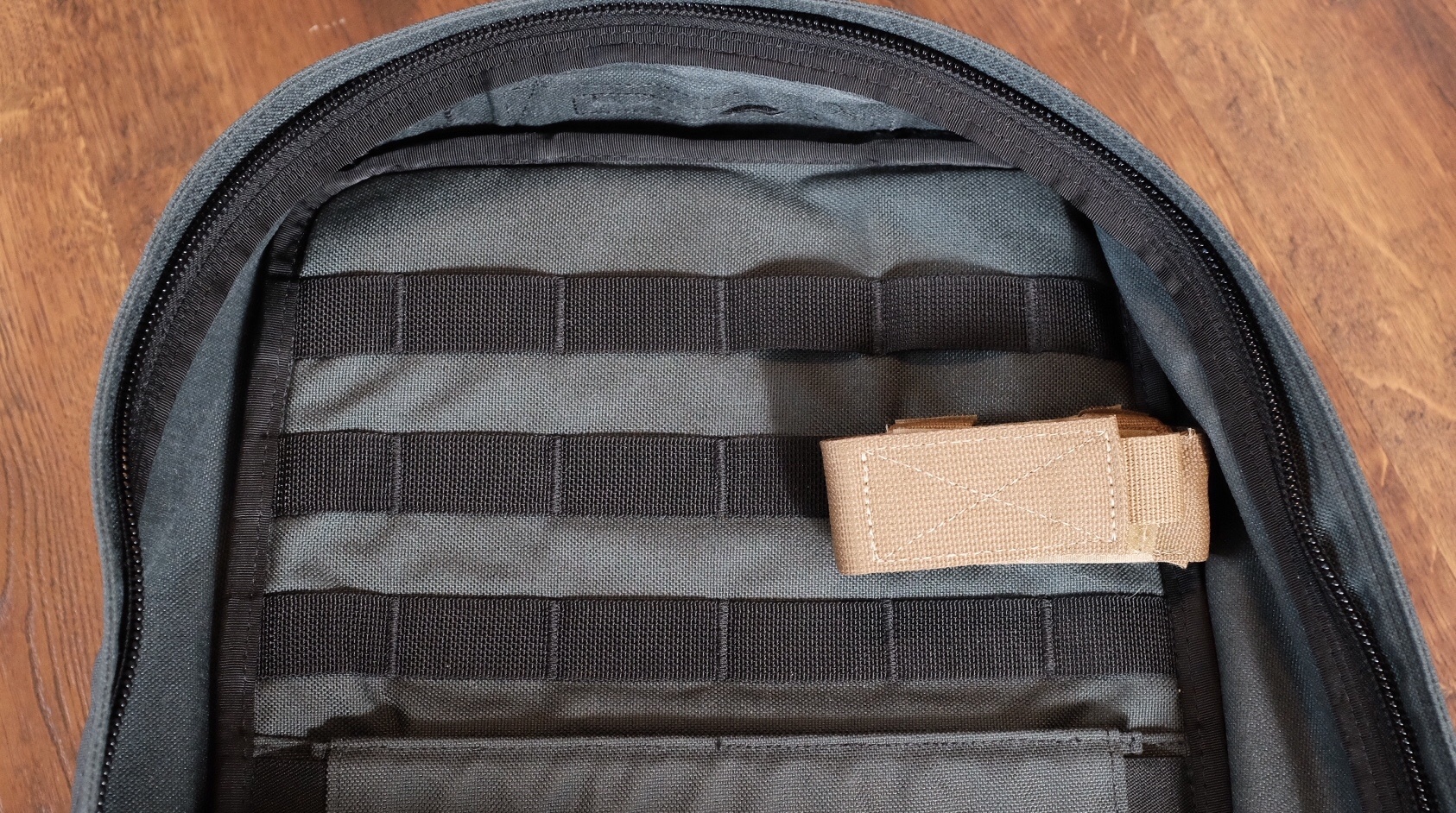 The S2 pouch is a small flashlight sleeve which is made to fit horizontally across webbing and straps. Even though I love flashlights, I picked this up thinking it would make for a good pouch to hold non-flashlight items. It's a bit of a mixed bag though.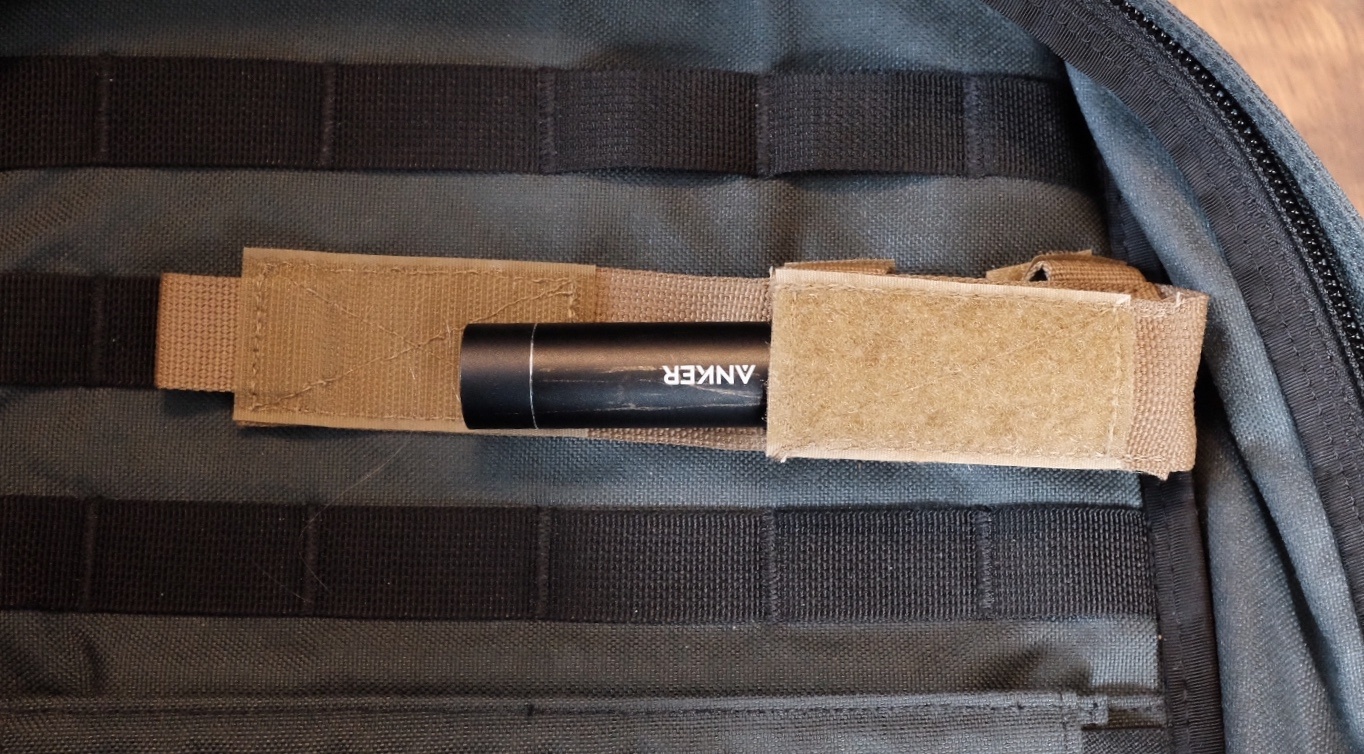 While it works fine with my smaller flashlights, the elastic on it is so tight the rigidity of the elastic limits the usefulness of the pouch. The best use I've found for this is holding a small lipstick style battery backup, and a small pen alongside it. This holds both securely, with the added benefit that even when the flap is undone, neither item will be prone to falling out. This means you can plug in a charge cable without removing the battery backup.
For this purpose, it's become a handy piece fo gear for me, but it is such a limited use case that I would not likely buy this again if I were to do it all over.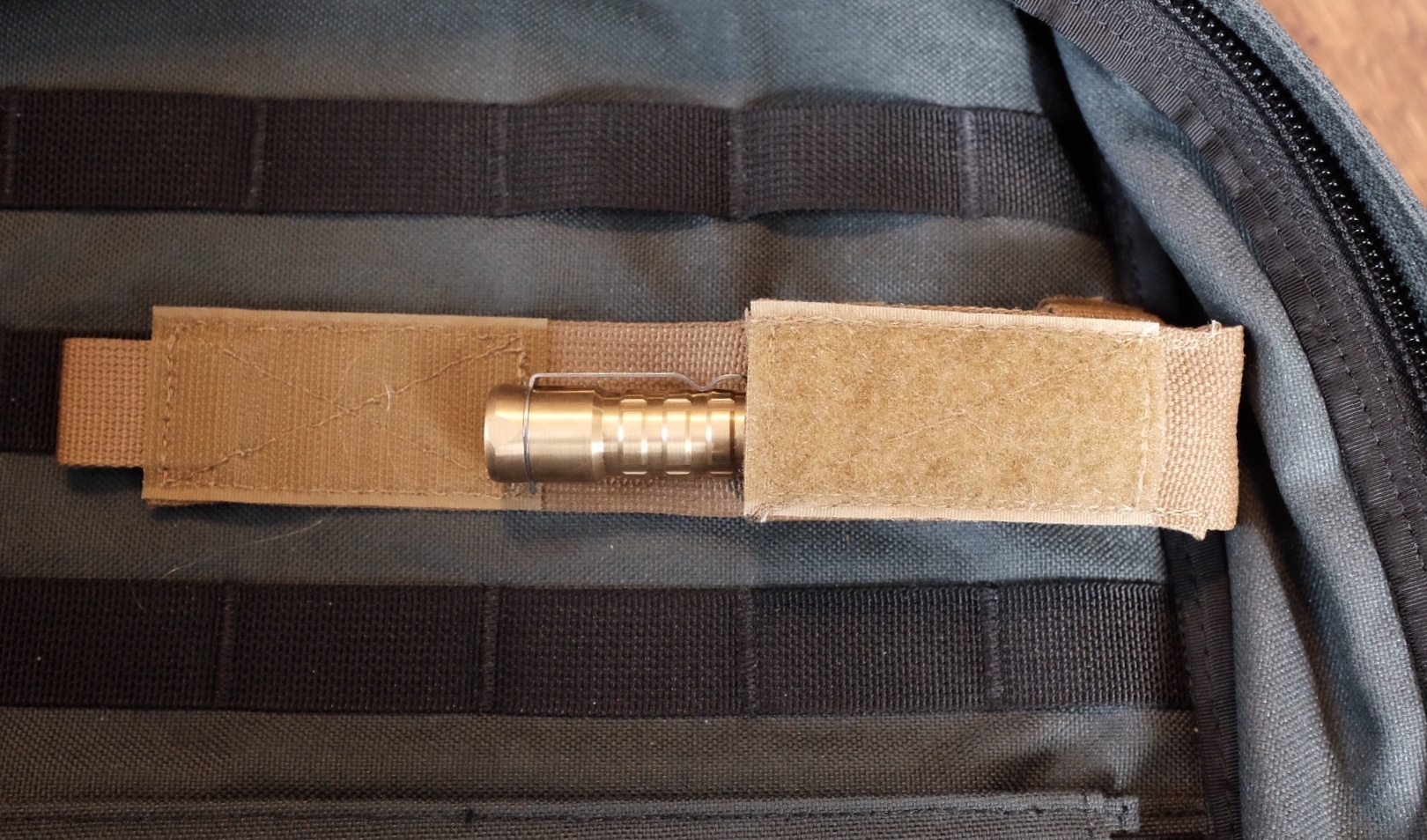 Overall
I like the BC8 Pouch a lot and it's cheap enough that I'd encourage everyone to try it. The BC4 is nice, but limited, as is the S2. Since you are picking up a BC8 I would recommend grabbing the battery cases too, you can find them on Amazon, but I have no clue as to the quality and they are cheap enough not to want to hassle with getting shitty ones.
In all this testing, the BC8 is one of the better organizational pouches I have found.