Visit any place around the web where people are talking about the items they carry daily, and you'll quickly notice that Hamilton's Khaki lineup of watches are everywhere. They run the gambit of designs, styles, and prices — all are far more affordable than most other watches of this type.
I chose the Hamilton Khaki Field Auto, in 42mm (model H70555533). There's a few reasons why I chose this model: it's automatic, the indices all feature numerals of the same size (I think that looks better), the red tipped second hand, and lastly the case and band coloring looked great. I picked mine up from Joma Shop during a sale, however they are on Amazon too.
Use Case / Why
Of all the watches I have, none of them are versatile enough to move between almost every situation I encounter. From a short day hike to a nice date night. My watches to date have either tended to look too rugged, or too delicate — none striking the right balance.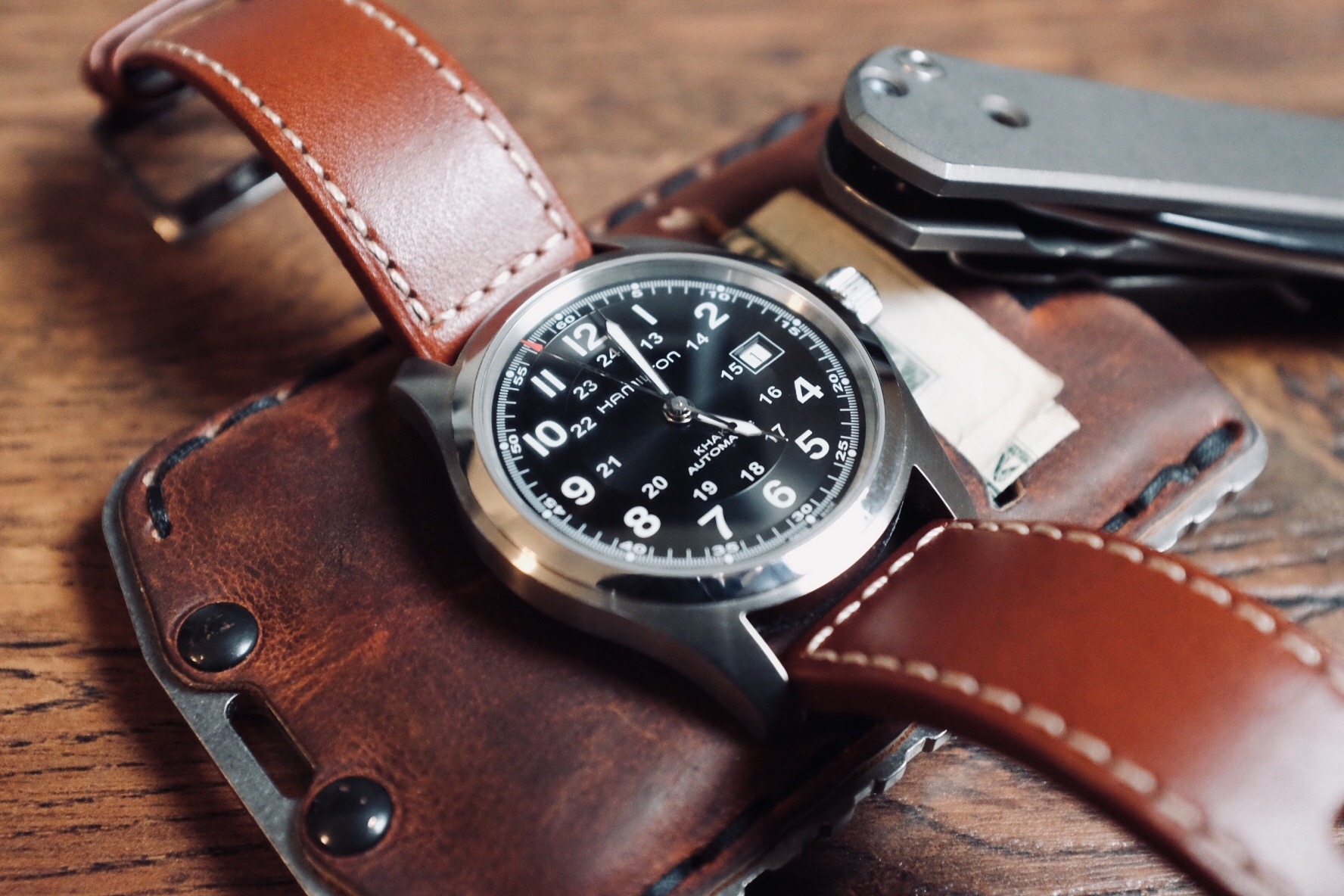 And since I have been wanting to simplify my watches overall, these Hamiltons stood out to me as the perfect field watch to move easily between most of the scenarios I encounter regularly. (I hold the opinion that simple Field Watches are the most versatile watch design.)
Specifics
The watch features a self-winding, with manual wind option, movement, which I've found to be not the most precise movement I've used. With 100m of water resistance, this watch will be fine for almost everything which is not actively being in water.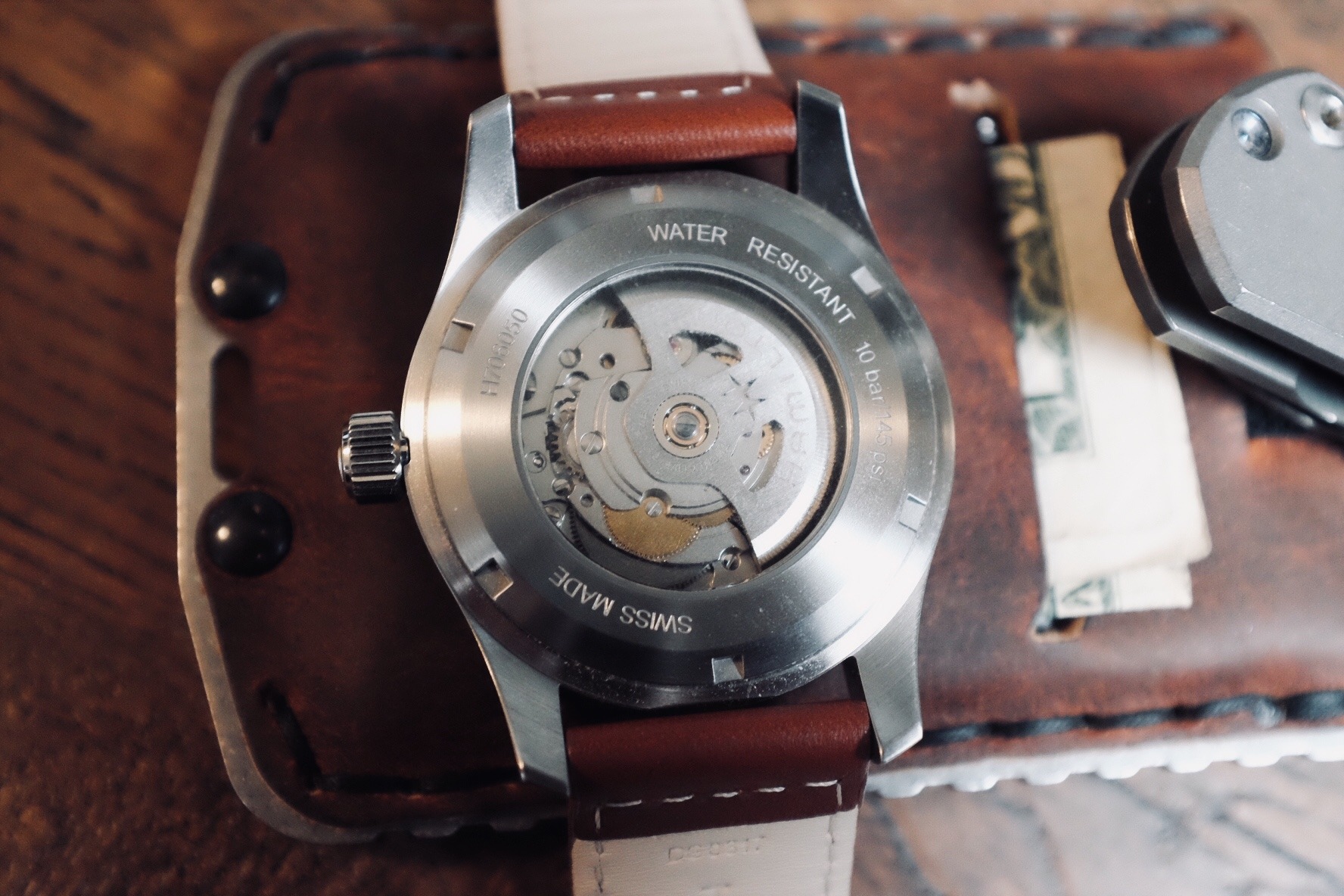 Lastly, the lume painted on the hands and indices is nice. It's subtle enough that it is never too bright, but bright enough in the wee hours of the morning that you can still read the watch. If you come into a very dark room after being outside in sun, it won't be bright enough for you right away, but that's a pretty niche use case.
Daily Wear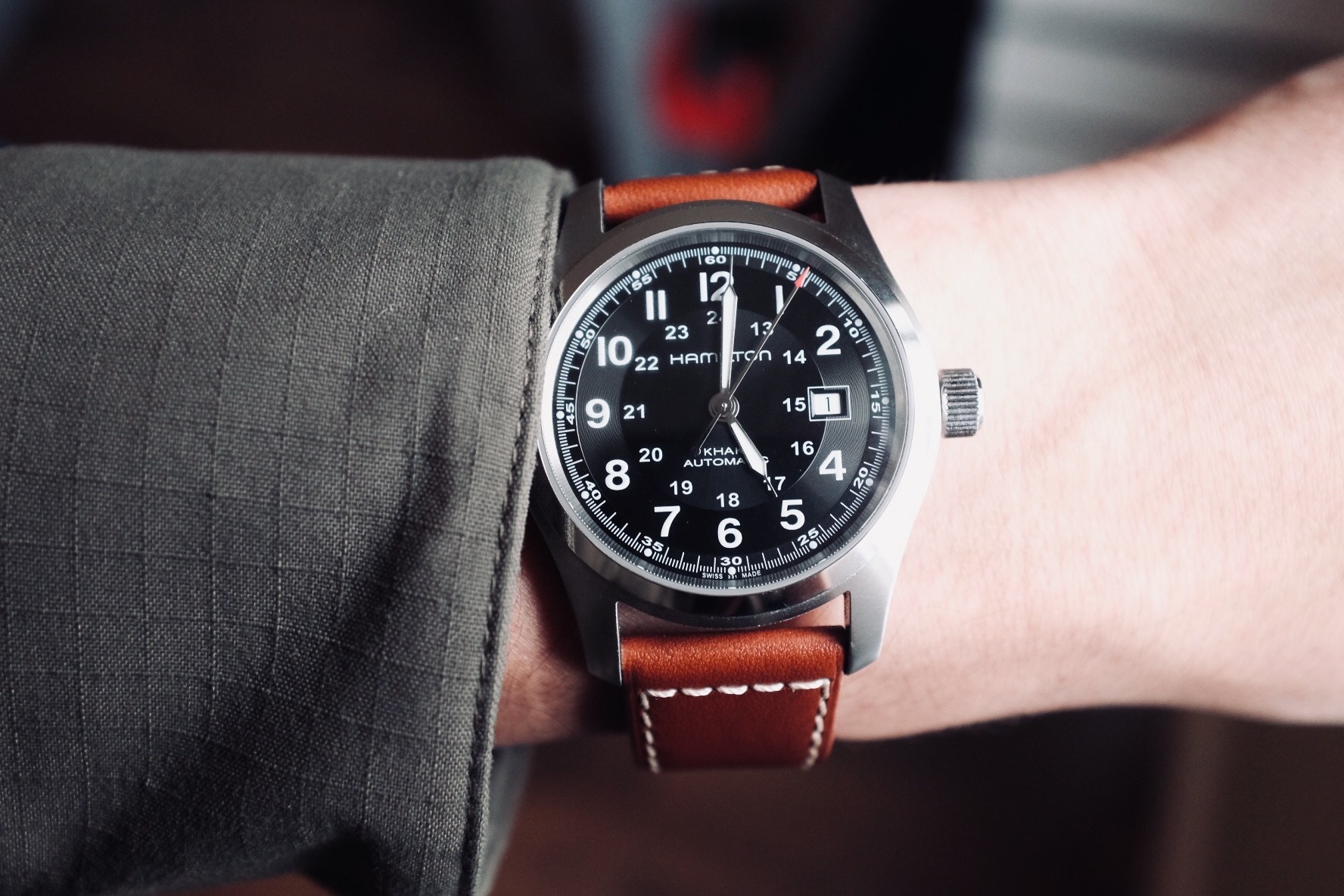 I've been wearing this watch 24/7 for quite some time, before switching to wearing it just during the day time hours. It's been a true gem the entire time.
I've found that the band is among the most comfortable leather bands I have worn. Typically a leather band will start to irritate my skin after about 5 days of wear, but I've yet to experience that with this band. The band is also very heavy, without being uncomfortable. It's well made, but very durable.
As I mentioned, the lume is just what you need, nothing more. Perhaps the most surprising part of the watch is how much it disappears on the wrist. The watch is quite thin which makes it easily slip under the cuff of a shirt and to generally disappear while wearing it.
I bought this watch because the look is classic, but wearing it makes me like it more than I could have expected. Also, I took the watch off for a long weekend and put it back on, the power reserve was still active and the watch ready to go. That's pretty rare with automatic watches that I have owned, and is awesome.
Overall
For all the positives the two big negatives are:
The buckle is a bit sharp on the corners, which causes it to get caught on things at times. Not a huge deal, but it is a tad annoying. Certainly it has not damaged my clothing, so it's mostly an annoyance.
The accuracy is not great. Initially I thought that would annoy me, but unless your watch syncs with something, or you are buying a super accurate watch, you have to reset watches anyways. In practice this has not bothered me nearly as much as I initially thought I would care.
For me this is the one watch I'll wear the most, and I absolutely love it. It's something I highly recommend and think it offers a fantastic value for the price. It's one of the most versatile watches I've owned, and I have yet to not love looking at it on my wrist.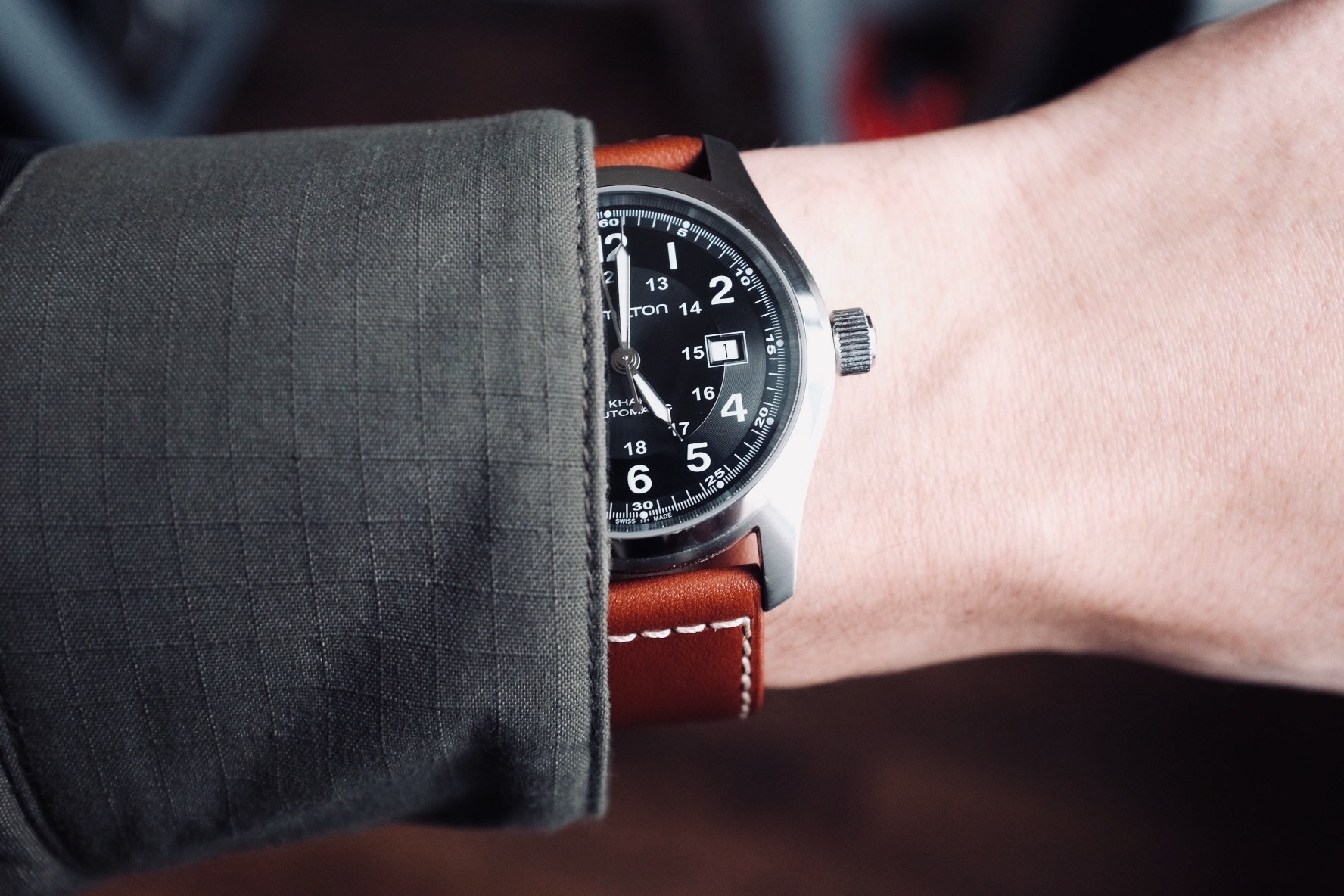 I highly recommend this watch, especially to someone asking if they only had to buy one watch, what should it be…