Among the watches available for people who want something very inexpensive, but mechanical and which also doesn't suck for one reason or another — they always end up getting recommended an Orient Bambino. The Bambino is a bit of a wunderkind, with a huge array of options and colors available, while coming it at an absurdly low price typically under $200, but far more often able to be found discounted below $120. Right now there are options on Amazon with Prime shipping for $114. That's a bargain for any well made watch, let alone one with an automatic movement.
I've had my Small Seconds now for a while and I've become quite fond on it. Let's dive in.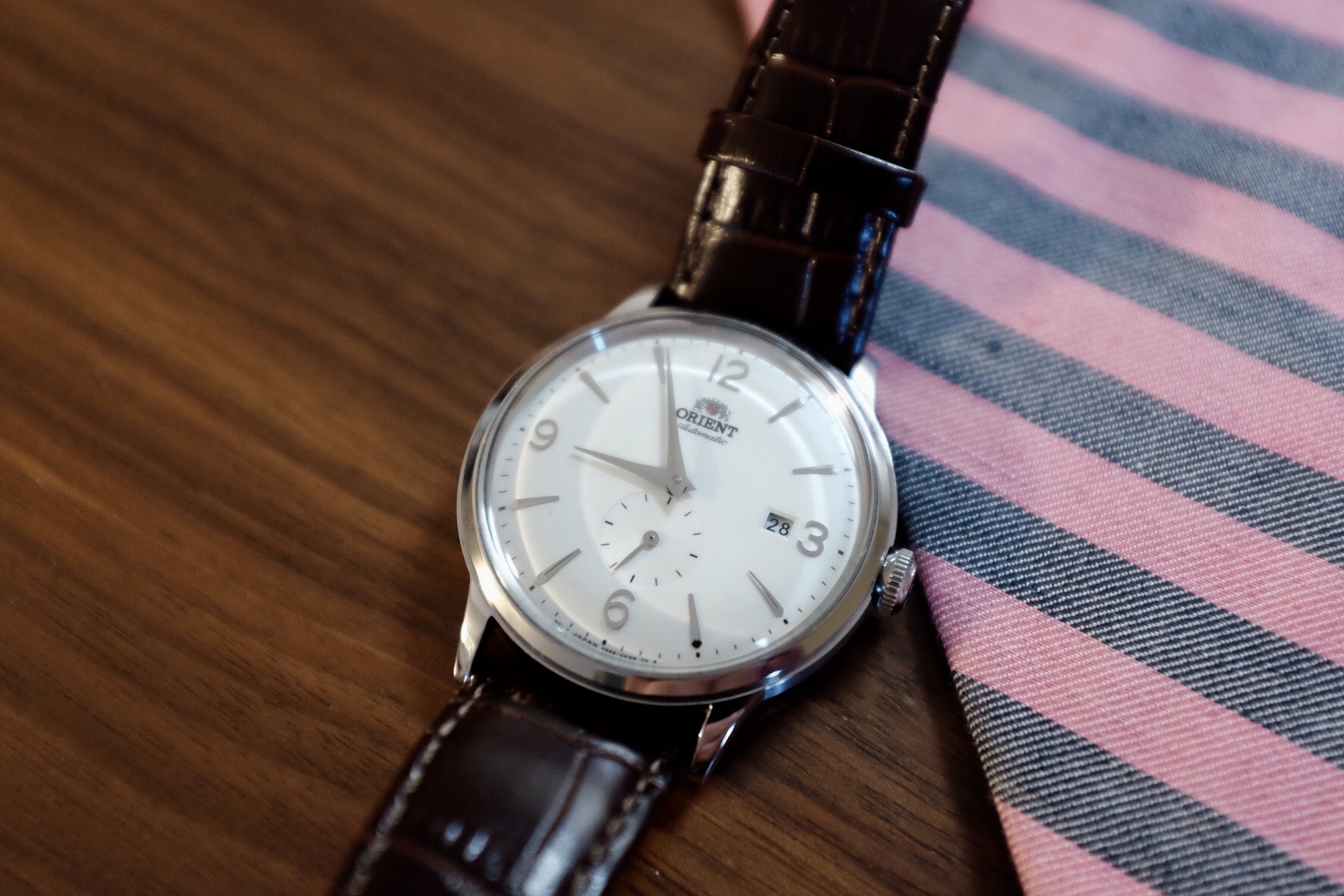 Why
First, as part of my watch reorganization, I've been slimming down my watch collection, while also trading out watches for ones which I think suit my needs better. With the Bambino I wanted something which I could wear from business casual to formal and importantly which was not all black as my last formal watch was. I chose the Bambino Small Seconds with a brown strap and white face for this task.
Choosing which model of Bambino to get is fairly easy: pick the one you like the look of the best. There's no wrong or right there. For me the small seconds offers a more formal look to the overall design of the watch, which is something I want.
Fit and Finish
I was very unsure what to expect from this watch, but was blown away by the quality. It doesn't seem readily discernible from the quality of the Tissot it replaces. It is quite a bit lighter, which is generally a plus for a watch of this use.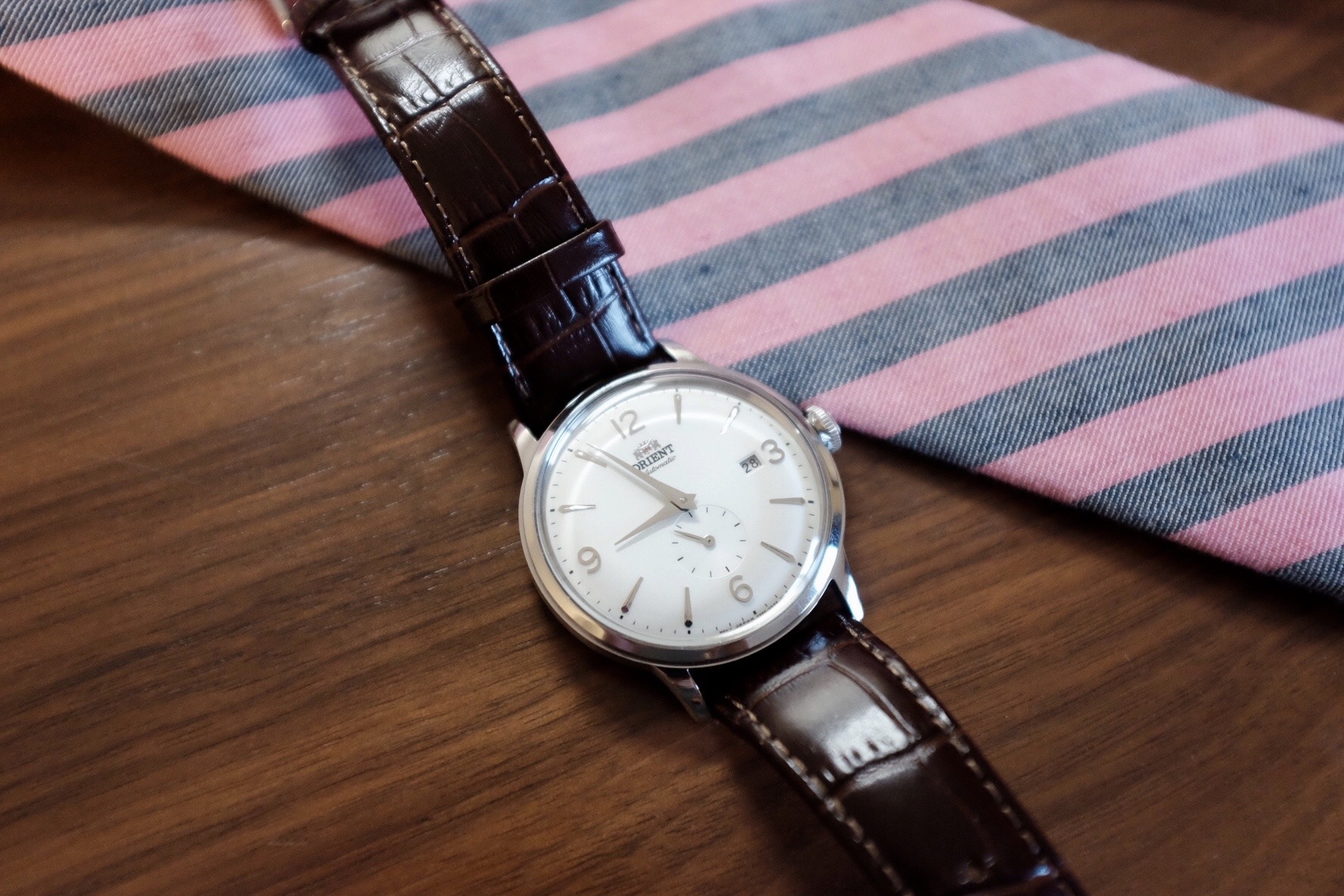 The face is excellent, instead of a flat white it has a bit of a almost pearlescent finish to it, which can hue the tone from pure white to ivory. The leather band has quite a gloss to it, which is ideal for a watch of this style, without so much gloss as to be distracting. I will note that the band tasked some breaking in, as it was very stiff and produced a slight creaking sound around the watch pins before being broken in.
Lastly, the crystal surprised me on this watch. It is much more domed than I had expected. Overall this gives a nice effect to the looks and styling of the watch, but does tend to produce a shadow on the face in any lighting. It's not bad, but was not what I was expecting.
Comfort
This watch disappears on my wrist. It's quite light and very thin. My shirt cuffs easily slip past it in all situations. The watch didn't truly become comfortable until the band was broken in, but that only took 4-5 days of wear. This watch should slide easily under most cuffs, and you won't feel weighed down by it at all.
Overall
This watch is stupidly good. I paid roughly $128 for mine, and it looks much more expensive than that. It's well made, and checks all the right boxes. It's good before you factor in how much it costs, and a downright steal once you factor in the price.
Even if you are someone who wears a smart watch on a regular basis, you should own one of these. Anytime you need to show some style, or dress up, slip this watch on for an instant help — and it'll still likely have cost you less than your Milanese loop for the Apple Watch, which doesn't look nearly as good as you hope it does.
Go get one, it's foolish not to have one.