If you frequent Drop.com, then Glycine is a brand which won't need much introduction. They make aviator style watches in a wide variety — perhaps most famous for their watches which tracks 24 hours in one revolution of the hour hand. But the Combat 6 is a vintage inspired, modern made, standard watch — almost more dress watch than sport, but it can easily cross in to both realms.
I bought it for daily office wear, and while I like it, there are some downsides. But first…
Specs
This watch comes in two sizes 36 and 43mm, which I will talk more about later. I purchased the 43mm size. For that model you get an the GL224 25-jewel automatic movement with a 38-hour power reserve and hacking seconds. The crystal is thankfully sapphire with the entire package being waterproof to 50m. The watch also displays the date.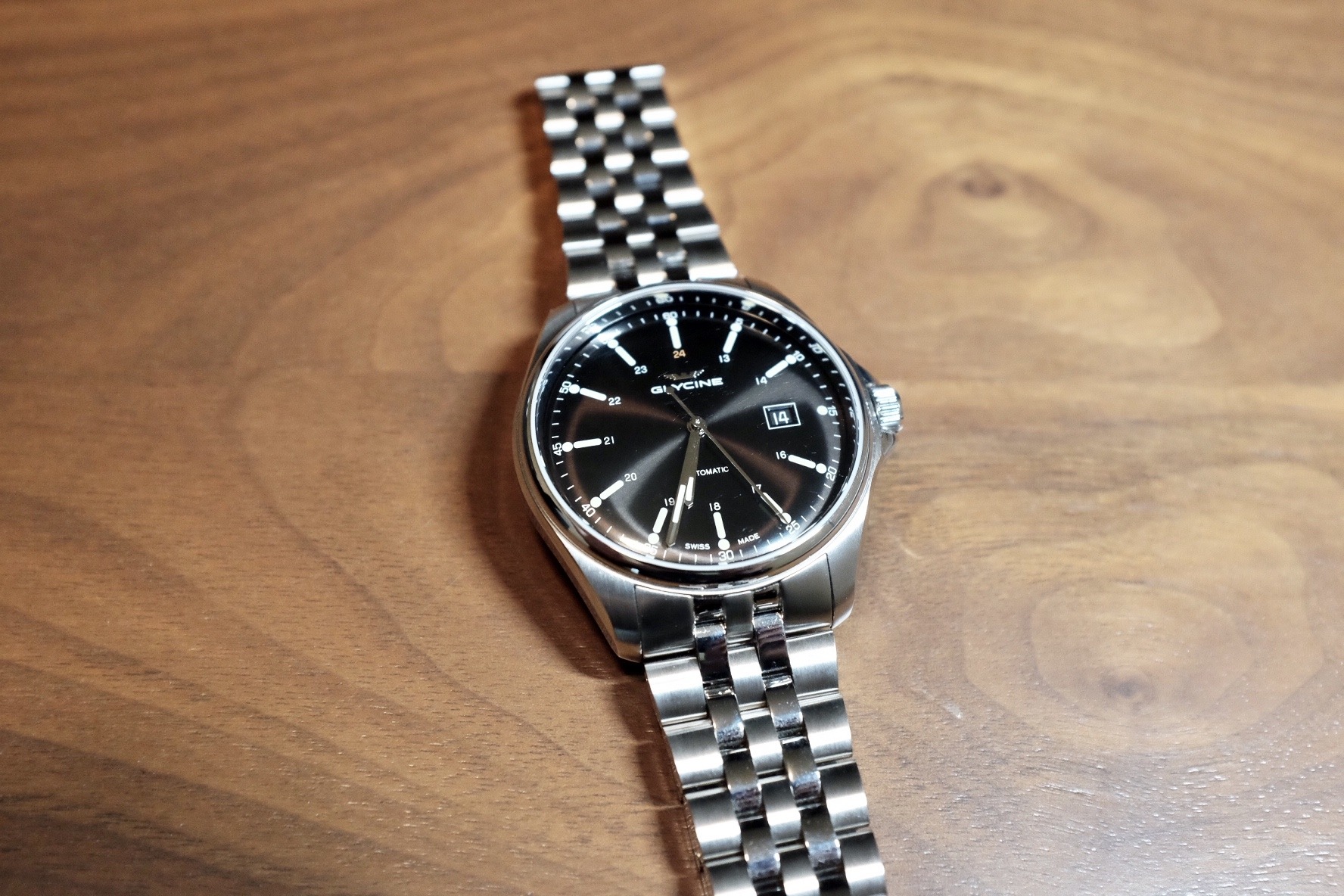 Perhaps the most impressive spec of this watch is the case thickness, at only 11.5mm this watch is very thin compared to many others in this category or that I own — certainly for a 43mm watch. That alone was the most appealing aspect for me (besides the looks) as the thinness makes the watch easy to slide under any shirt cuff.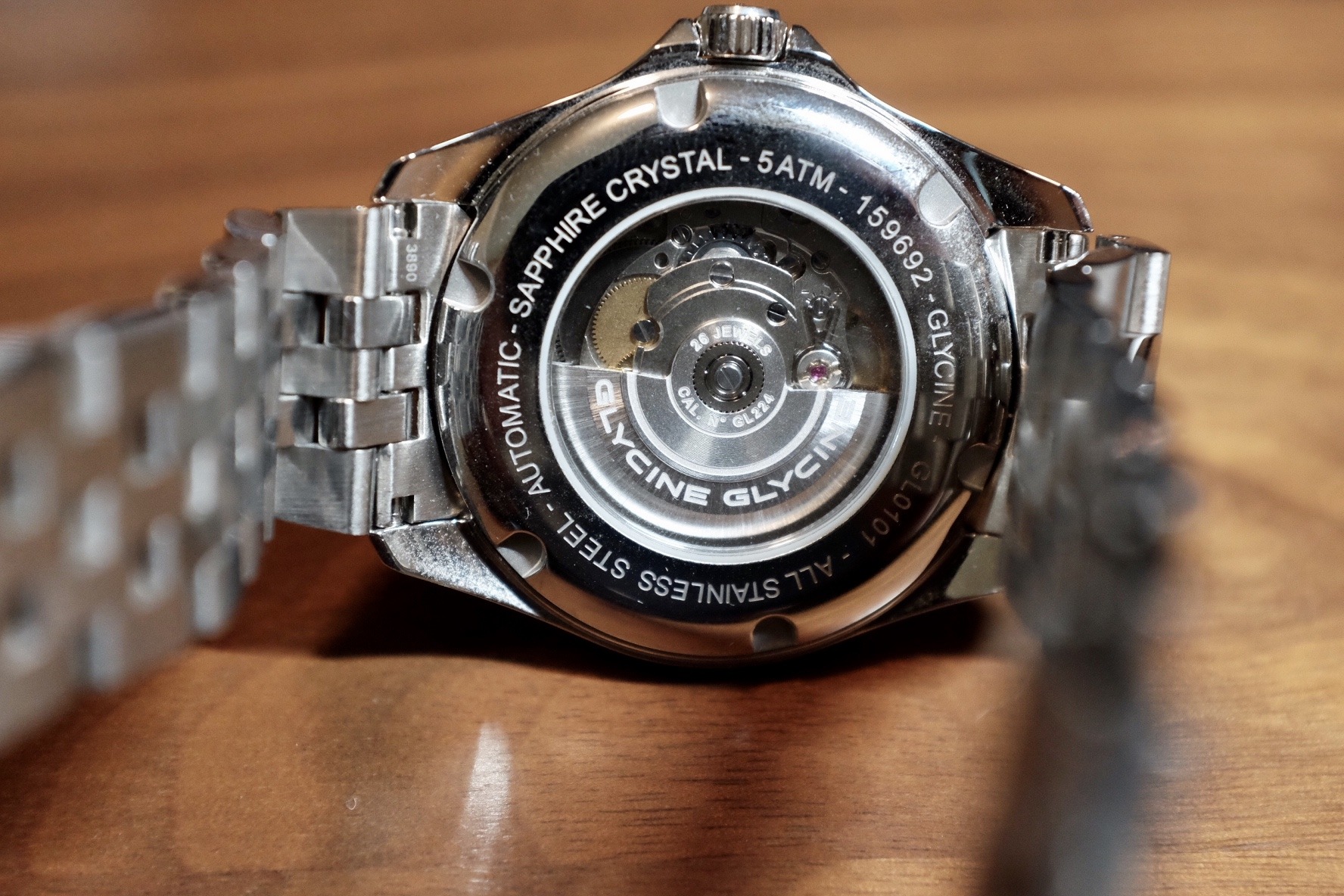 Style
Clean, simple, and classic is how I would describe this. It's not bland, but it will blend in well to any situation. There's two things I really love about this watch from the style front:
The lume is both on the pips and the full indices bars.
The date wheel matches the dial, instead of being a contrasting background color.
Aside from those two items, this is a simple and well designed watch which should fit in everywhere you need it to. Not too flashy, but not sterile.
Wear and Comfort
I was worried about the size of the watch, at 43mm it is quite large, but the watch pulls that off well. This is helped greatly by the thinness of the watch, letting the big face easily slide under any shirt. The bracelet, as well, is slim keeping the profile down even further.

I easily wore this watch all day long. My only gripe would be the bracelet, as it lacks micro-adjustments for fine tuning the fit, and overall is an unimpressive bracelet. Put it on a leather strap, and you'll likely have a far better experience. This is one instance where I regret not getting the watch on leather, luckily those are easily sourced via 3rd parties. I did put it on a black leather strap and found the watch still wear very well, while looking good.
Usability
I could actually call this section legibility, because with this watch that is the huge gain you get. It's highly legible thanks to the contrast design between the hands and the face. That it is 43mm only helps with that.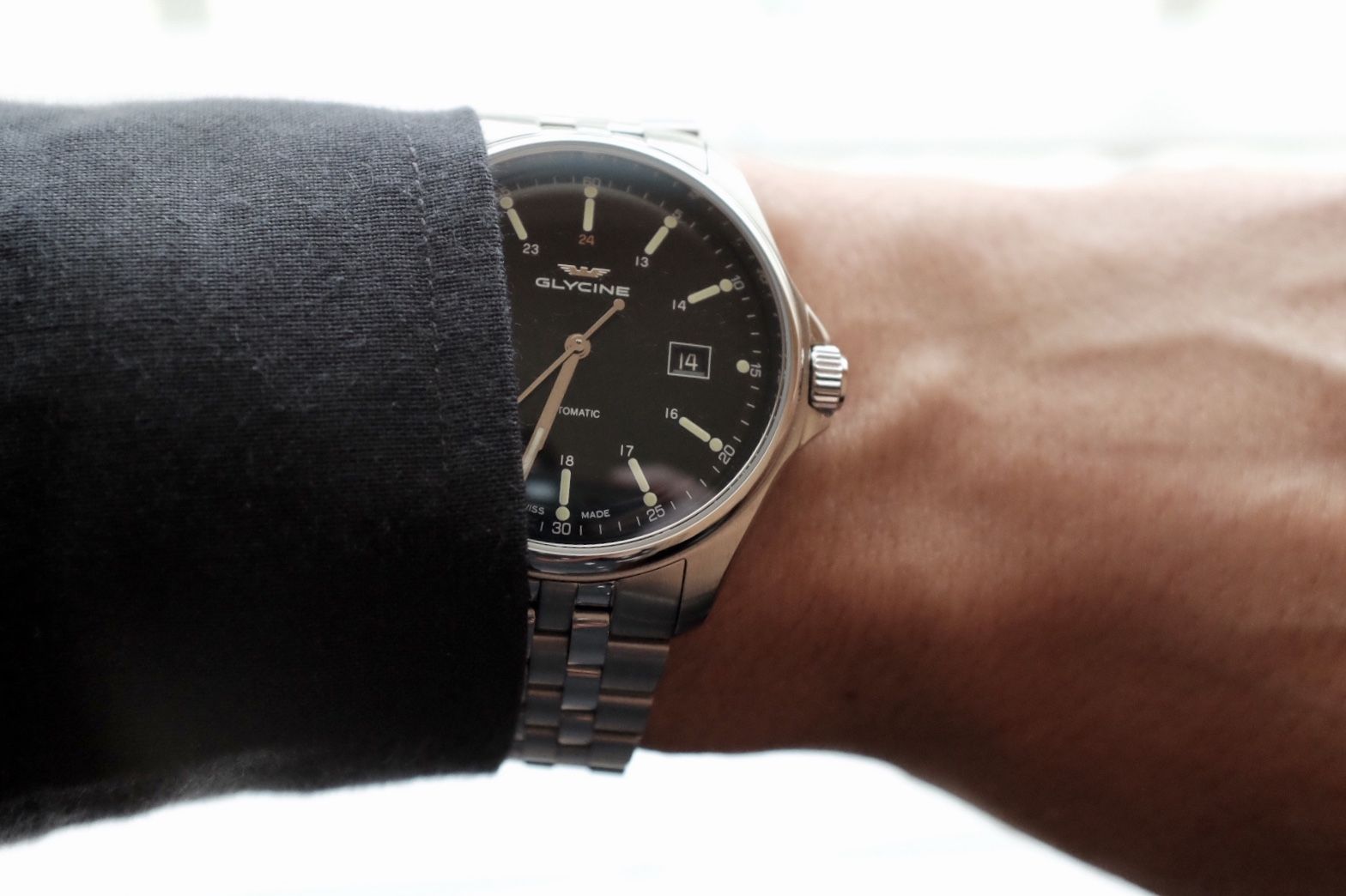 I do have a few smaller issues:
The power reserve is too short, and really needs to be longer.
The crystal could really use some AR coating and anti-fingerprint coatings as it quickly smudges up. Keeping it clean is a pain. Actually I would say the fingerprints on this crystal wear a far bigger deal than reflections.
Overall, it tells time and does that well. The low water resistance could bother some, but for office use it is more than enough.
Overall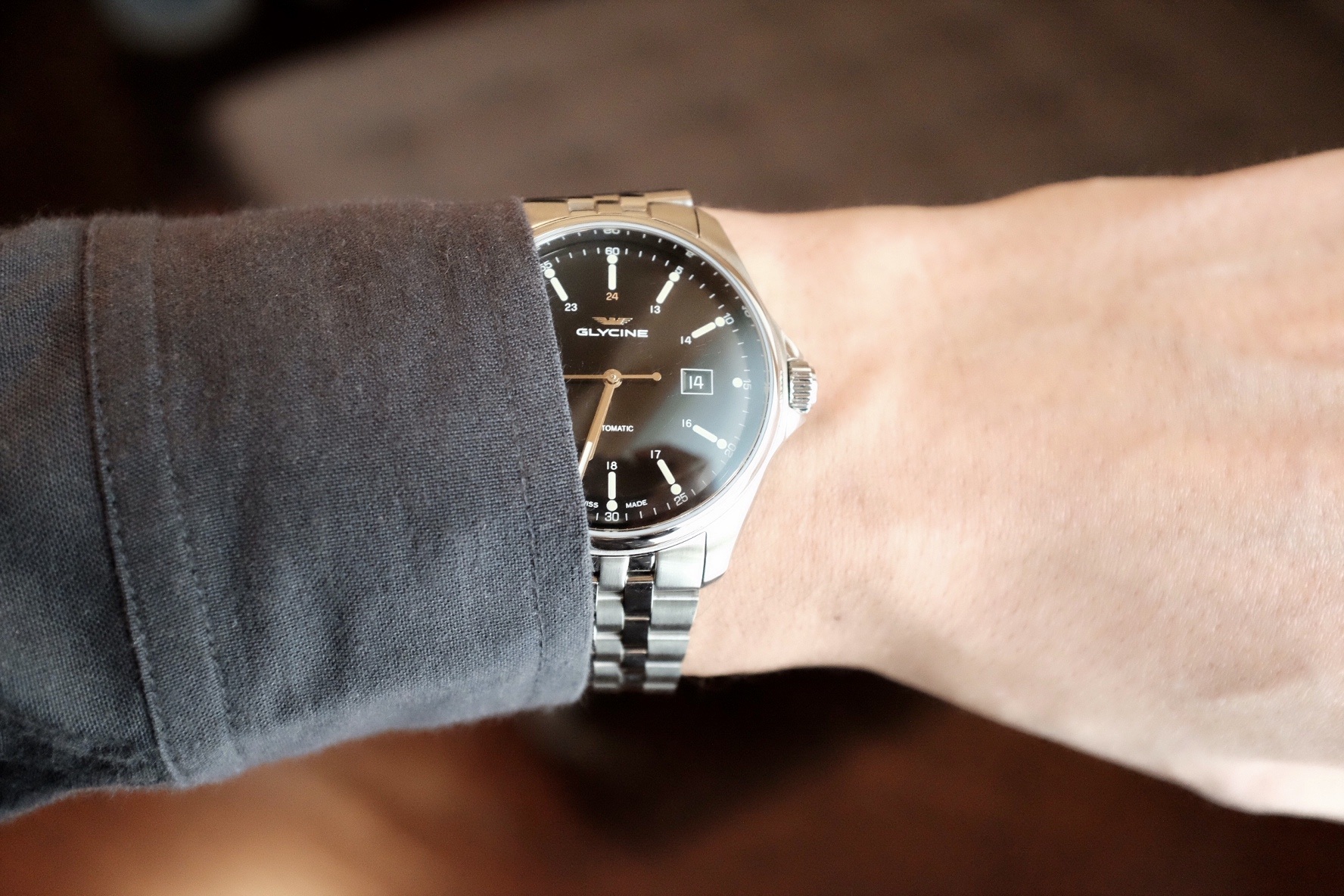 I picked the 43mm because I worried 36mm would be too small and not differentiate it enough from another 36mm watch I have. As it turns out, I probably would have liked the 36mm more and I would further advise getting the watch with the leather strap instead of the bracelet. I never advise that, but this bracelet is not worth it — you'll be wanting a leather strap right off the bat.
As for the watch going forward? It's in my sell pile, if I had a larger wrist I would keep it. If you want to buy mine, drop me a note. That and I bought it to wear almost daily, but another watch swooped in to take that crown.
Find it for the best price (new) here.