Anything that I have to carry with me on a daily basis is something that is worth being picky over — very picky. Four days a week I lug a computer around with me, so I purchased the fastest, lightest, computer I could. Everywhere I go, I lug a phone with me, so again, I got the best I could.
I buy shoes based on comfort and style — I am always willing to sacrifice a touch of style to keep my feet comfy. The two things that I can't ever get by without having with me are: keys (in some form) and my wallet.
I can't remember the precise year, but at some point in high school I decided that the traditional folding wallets just weren't for me. I went with the card-wallet plus money clip approach — I always felt cool having a money clip.
Thinking back there is truly only one wallet I have had that I actually liked, a Tumi leather card wallet. My last wallet was just OK and served me well for a quite sometime, but I never liked the size or the look of it.
I am always open to trying a new wallet, mostly because they are easy to try out and I have yet to find that perfect wallet. So I went and purchased a pricy [Dosh wallet](https://www.dosh.com.au/). Here's what I think of it: it sucks.
[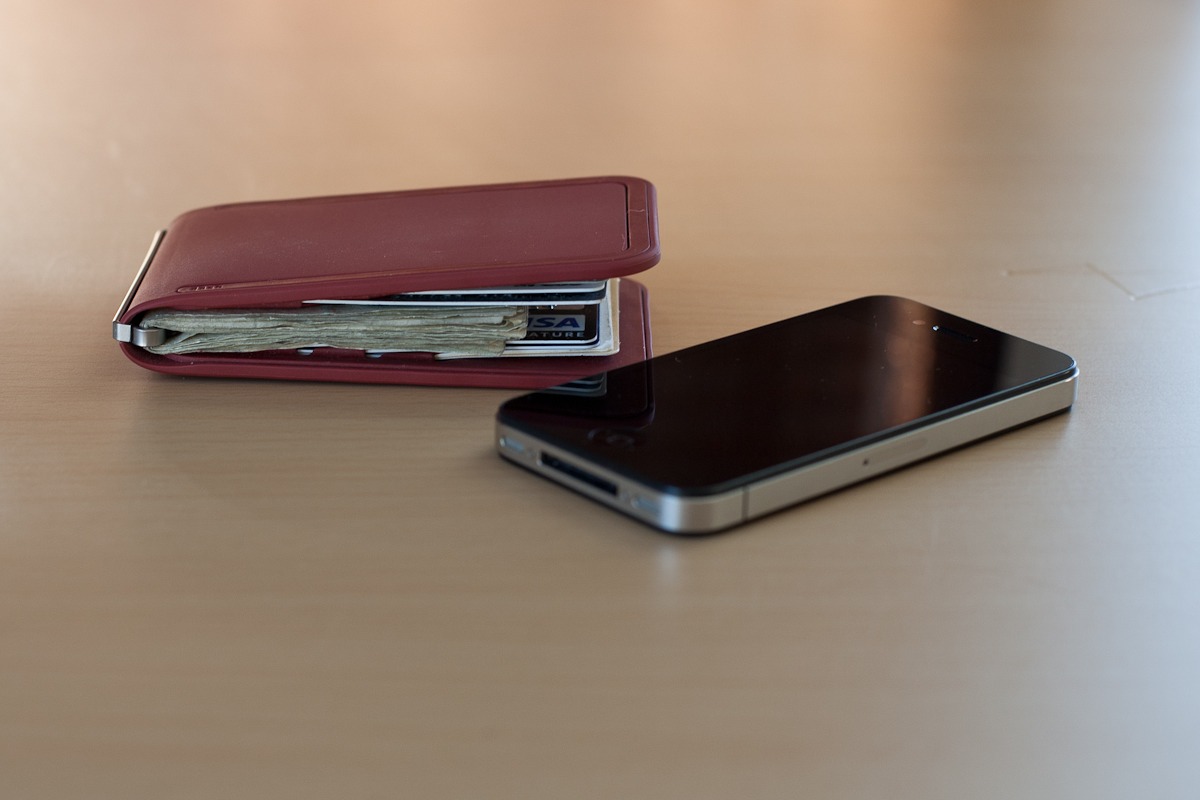 ](https://f3a98a5aca88d28ed629-2f664c0697d743fb9a738111ab4002bd.ssl.cf1.rackcdn.com/20110919-IMG_6590-full.jpg)
### The Feel
One of the main reasons that I wanted a Dosh wallet is because it is made out of a material I have never used in a wallet before: "water-resistant polymer material". What the hell is that?
The short answer is that it is a rubbery plastic that feels like a grippy velvet to the touch. It actually feels quite nice to the touch and really solid, not cheap at all. Likewise the money clip is really nice, super high-quality.
That's where the niceness stops. The inside of the wallet is made out of a more "normal" feeling plastic and, well, feels like crap — I mean plastic. The inside is very rigid and truly ruins the overall feeling of the wallet.
It's a mixed bag, if you never open the wallet it is great, once you open it the experience is completely ruined.
### Looks
I purchased the "Luxe Vintage 6-card" wallet and it looks good. I really like the look of the wallet from the closed perspective. When you open it you see the cheaper plastic and I hate the plastic used in the interior.
Part of the assembly of this wallet is that some of that interior plastic shows through to the outside. The color match is excellent between the two materials, but while the rest of the exterior shows little wear, the harder plastic shows wear — I hate the unevenness of this. Even wear is fine on a wallet, but only wearing in certain areas, very small areas, drives me nuts.
### Functionality
When Dosh says "6-Card" they mean it. I was hoping to sneak in an extra card or two, but that simply doesn't work. There is only room for six cards, and business cards don't fit well in the credit card slots.
For the money clip I'd say that 10-bills is your comfortable max for this wallet — anything more than that and it will look like a [Costanza wallet](https://f3a98a5aca88d28ed629-2f664c0697d743fb9a738111ab4002bd.ssl.cf1.rackcdn.com/george-wallet.png).
[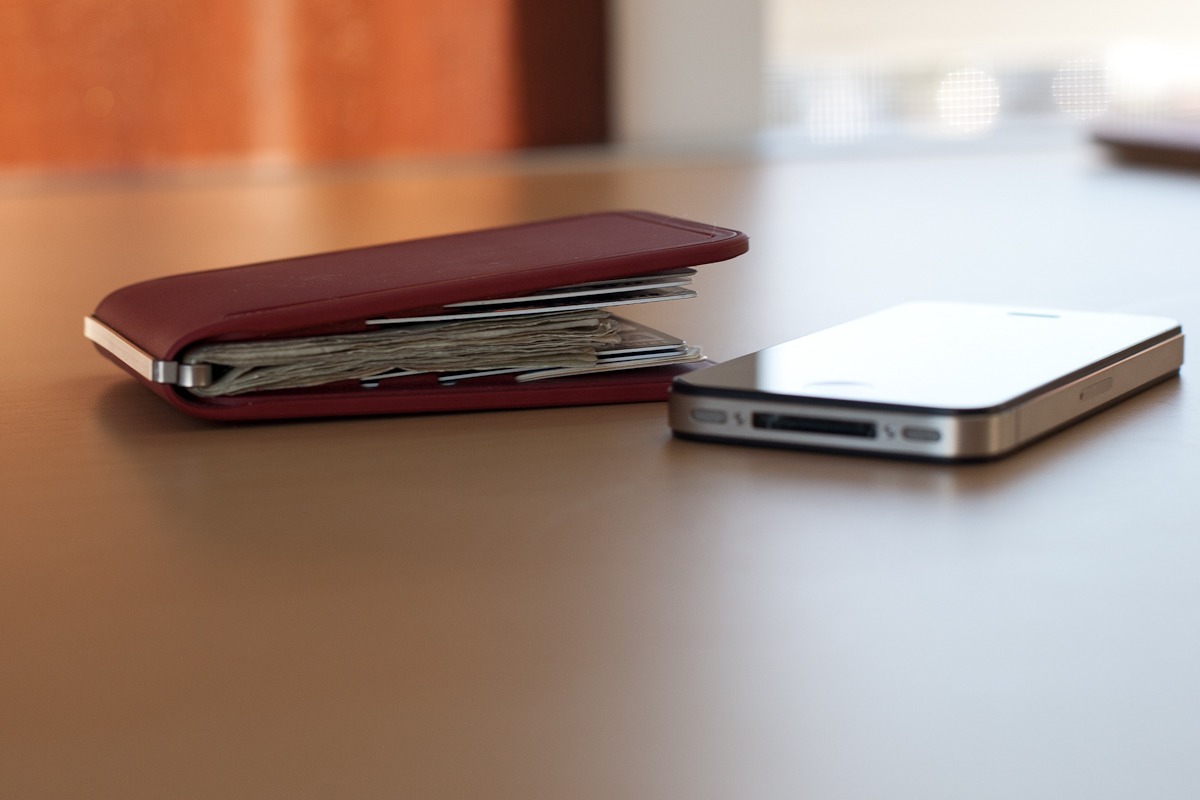 ](https://f3a98a5aca88d28ed629-2f664c0697d743fb9a738111ab4002bd.ssl.cf1.rackcdn.com/20110919-IMG_6591-full.jpg)
The best thing I can say about this wallet's functionality is that nothing falls out. I have held it by the edges and shook hard to see if the cards (that are only held in by friction) escape and they never do. I am actually quite impressed by this feat.
There are three major functionality issues with this wallet (in order of annoyance):
The soft feeling of the outside of the wallet turns the wallet into the most difficult thing to get out of your pocket. Wearing jeans while sitting and need to get your wallet? Fat chance. It literally will pull my pocket out when I try to remove the wallet. This is one of those things where you never realize how much you take your wallet in and out of your pocket until you have a wallet that clings to the inside of your pocket for dear life. Even after a week plus of use it is still just as hard to take out of and put back in your pocket.
Each flap of the wallet has three slots, one card per slot. Logically you would think that since the slots are staggered your cards would all be visible. Thus you would see the top edge of each card with a bit to grasp each card with your finger tips. Apparently that logic, well, isn't that obvious.
[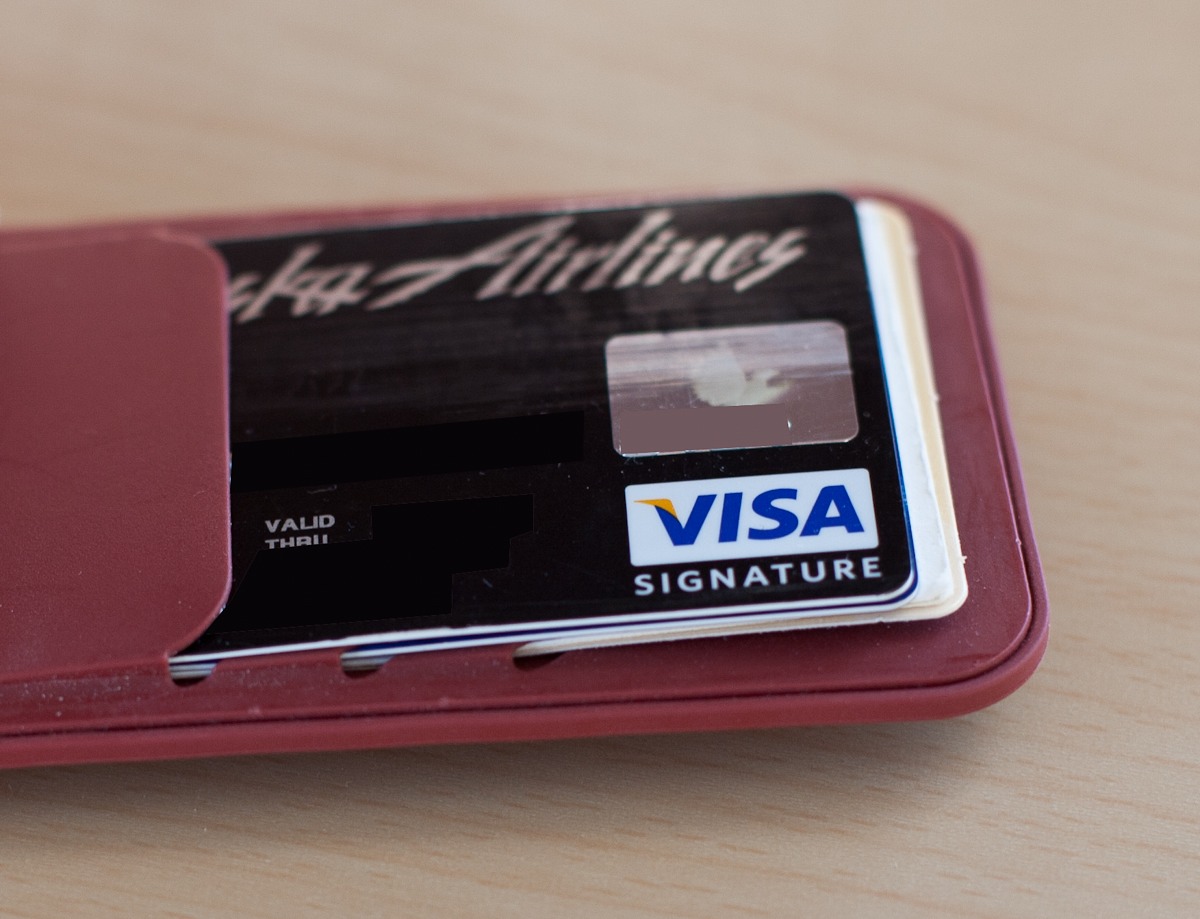 ](https://f3a98a5aca88d28ed629-2f664c0697d743fb9a738111ab4002bd.ssl.cf1.rackcdn.com/20110919-IMG_6593-Edit-full.jpg)
All the cards sit at the same level in the slots so that it looks like a perfect stack of three cards. Now try to not only find the card you want, but fetch out the middle card on either side. It's not fun.
[
](https://f3a98a5aca88d28ed629-2f664c0697d743fb9a738111ab4002bd.ssl.cf1.rackcdn.com/20110919-IMG_6592-Edit-full.jpg)
The money clip in the middle is really great, provided you aren't low on cash. Try slipping in an wrinkled up old bill by itself and well you are likely to end up with two pieces of a wrinkled old bill — this happens with two bills sometimes too. I found a workaround whereby you can fold the wallet all the way open and slide in the bills, but that's pretty stupid looking in practice (like "resetting" the compass on your iPad stupid).
Honestly as a functioning wallet, this isn't that great.
### Size
My biggest concern about the Dosh wallet was the overall size: they are very thick when empty. Turns out my concerns were spot on, once you put your six credit cards and some cash in the wallet it turns into a very thick beast.
So thick that it is in fact not comfortable to place the wallet and iPhone 4 in the same front jean pocket as I have been doing for years. Right there, that's pretty much the deal breaker for me.
### Conclusion
I should have known better when I saw that the entire website was Flash only… I think I have that old [Tumi](http://www.amazon.com/gp/product/B002BWP1GI/ref=as_li_qf_sp_asin_tl?ie=UTF8&tag=brooksreview-20&linkCode=as2&camp=217145&creative=399373&creativeASIN=B002BWP1GI) wallet somewhere.
[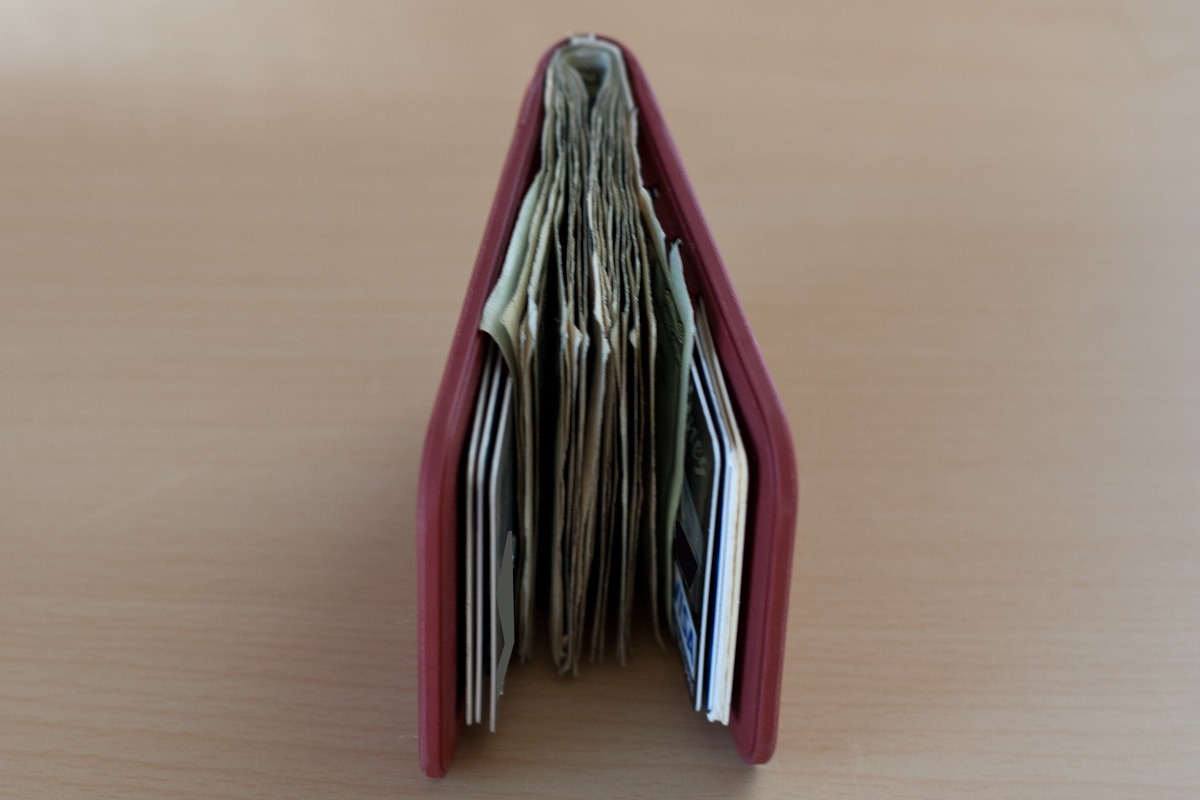 ](https://f3a98a5aca88d28ed629-2f664c0697d743fb9a738111ab4002bd.ssl.cf1.rackcdn.com/20110919-IMG_6594-Edit-full.jpg)
#### Bonus
The packaging is excellent and one of the few wallets that actually comes in a very nice case — a case which I now use for storing collar stays.
Note: This site makes use of affiliate links, which may earn the site money when you buy using those links.