A while back, one of my favorite little curated deal sites,[Huckberry][1] ((Sign up with that link and you get $5 and I get $10 when/if you buy something.)) , was selling the [TGT Americana 2.0 wallet][2]. I don't remember what I paid, but the wallet is sold through TGT for `$34.00`.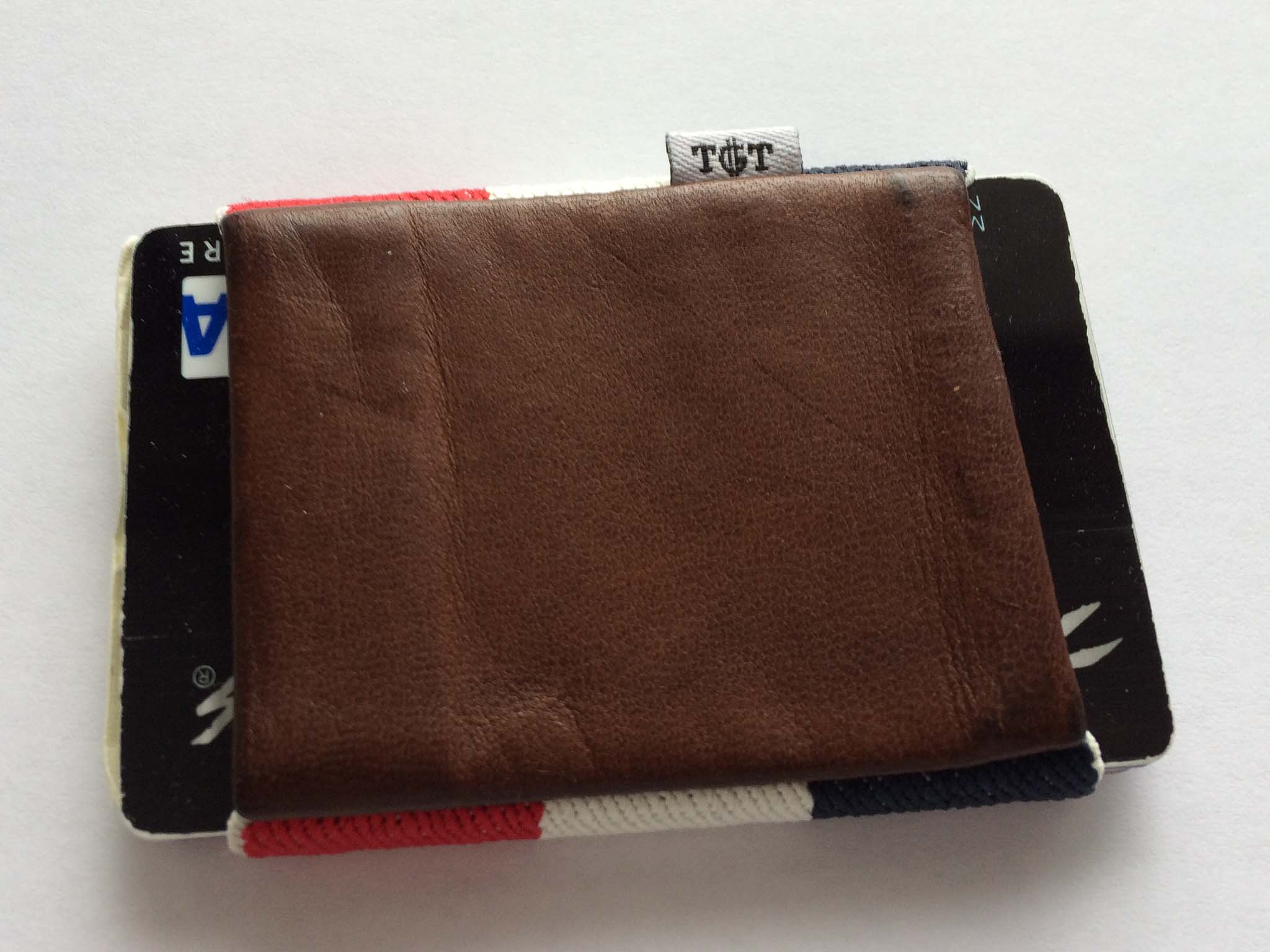 Until I got this wallet I had been using the [ill-fated Supr Slim][3] wallet — not a huge fan of that wallet. The TGT is another elastic band type of wallet, but it offers two differences that intrigued me:
1. Instead of the cards sliding into a pouch, they are free on the ends, more like how a band holds something. For some dumb reason this sounded like a huge improvement to me. (Spoiler: *meh*.)
2. What I liked more was that the wallet added a little pouch in which you can store a couple of bills (e.g. cash money). I don't often have cash, but it is nice to be able to carry a bill or two when I need to carry it.
This wallet is substantially better than the Slim, it works easier and holds things in a secure, but yet more useable manner. I like it — I don't love it, but I like it. Of course, before I get into why we need to address the shortcomings:
– The wallet looks more [French flag][4] than "Americana" — which would be fine, except that (for no good reason at all) I loathe French things.
– The leather pouch for holding your cash has a bad habit of sticking to your iPhone and thus causing the wallet to fly out of your pocket when you grab your phone. This is by far the biggest issue with the wallet.
– Like any elasticky wallet, it's near impossible to elegantly get at the cards stuck in the middle of the stack in and out of the wallet.
I carry about six cards in the wallet, one being a business card, and it feels comfortable with that much stuff. I could carry less, but that's what is in the wallet right now. I have carried up to eight cards with no issues.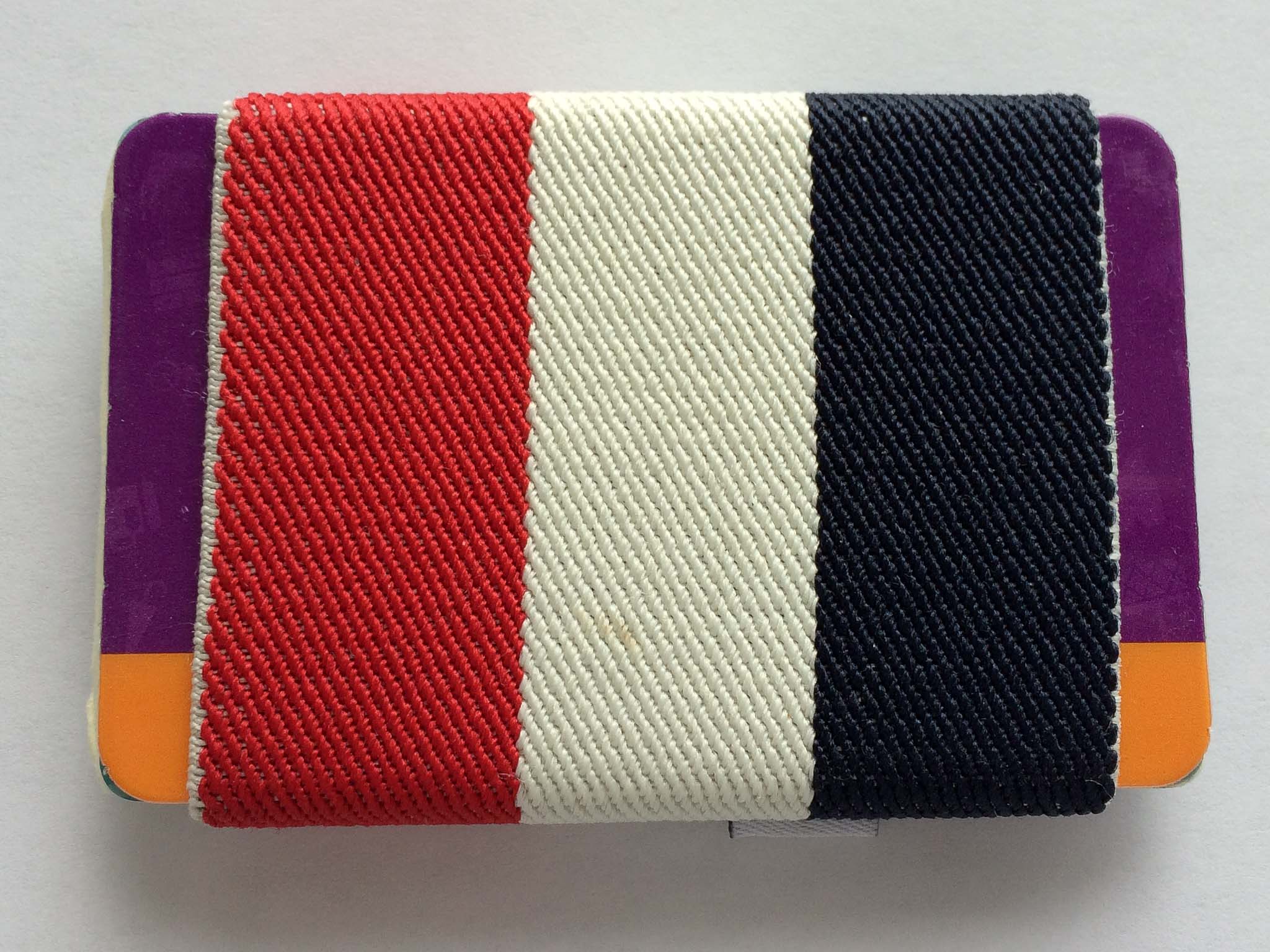 I've come to really like the cash pouch on the wallet and now consider such a compartment to be a must have for any of my future wallets. If that pouch was nylon on this wallet, it would be much better.
If you like elastic band type wallets, this is the best I have used. For me it is acceptable, and leaps better than the Supr Slim, but I am still looking.
[1]: https://secure.huckberry.com/referral/86b0679362
[2]: http://www.tightstore.com/collections/all-products/products/americana-2-0
[3]: http://hypertext.net/2012/12/supr-slim-wallet/
[4]: https://en.wikipedia.org/wiki/Flag_of_France