The Soulmen released Daedalus Touch 1.7 today(isn) and while I still am not in love with the app it has a really awesome feature: custom fonts.
No, not custom fonts built into the app — you can add your own fonts.
I'll say that again: you can add *your* own fonts.
So how do you do that? Well according to the app: "You can add custom fonts by opening an OTF or TTF file in Daedalus."
So I tried it with Meta by grabbing the file from the BitTorrent Sync app and opening in Daedalus. And it worked, as stated.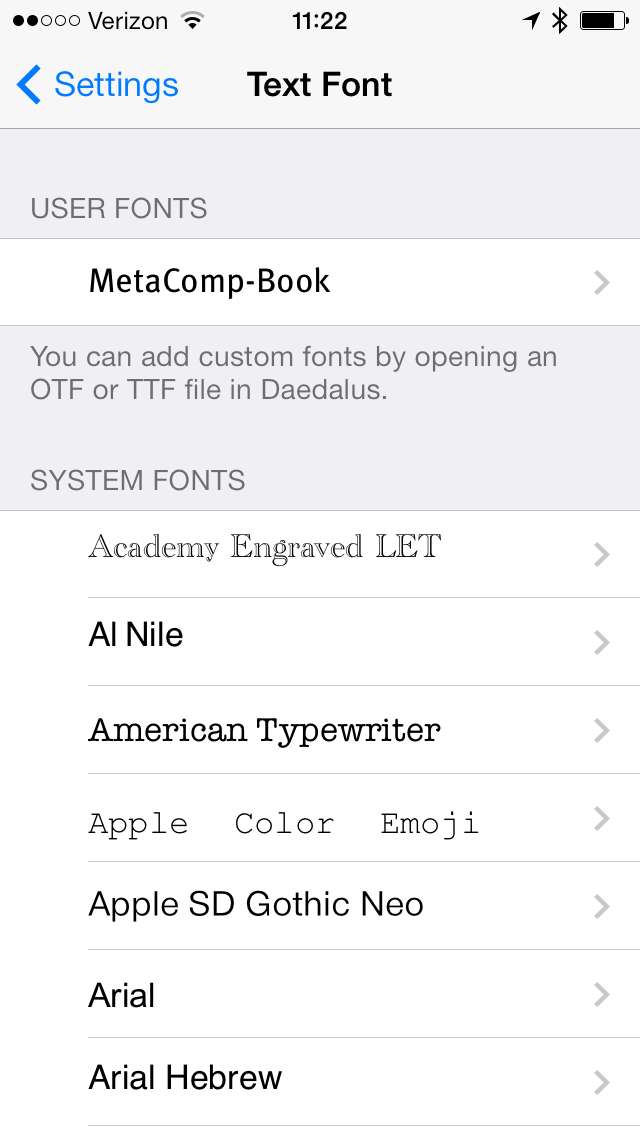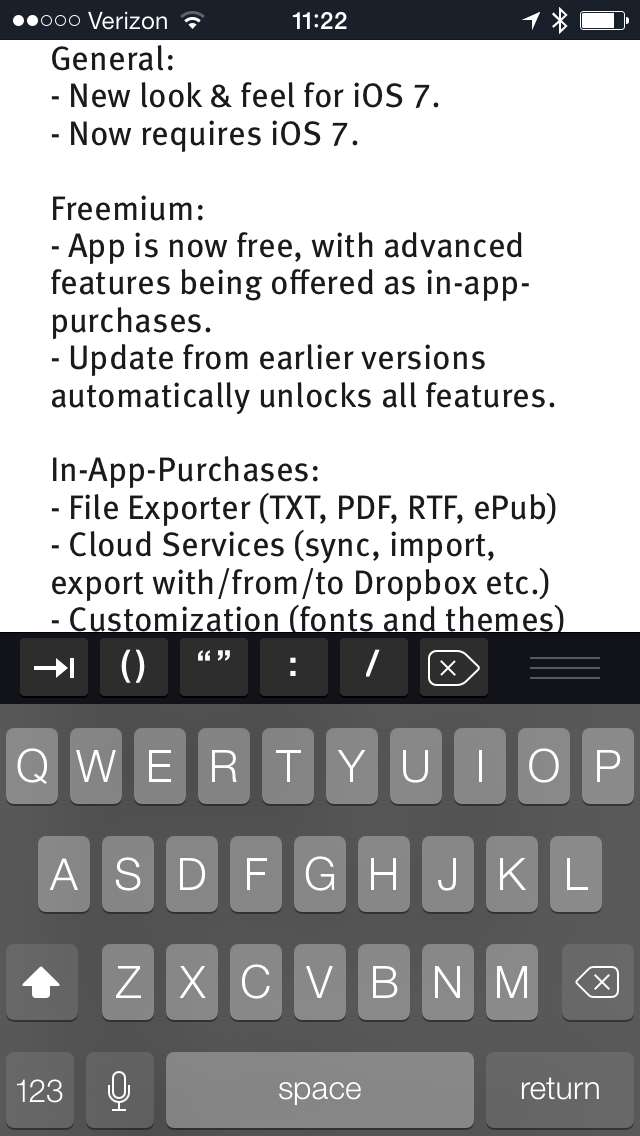 *Awesome.*
I hope more iOS apps do this, this is fantastic.