I've long felt mechanical watches are the only way to go, as they require no batteries and are therefore ideal because they keep working as long as you wear them — no finding dead batteries when you go to don the watch. A 'win-win' if you will.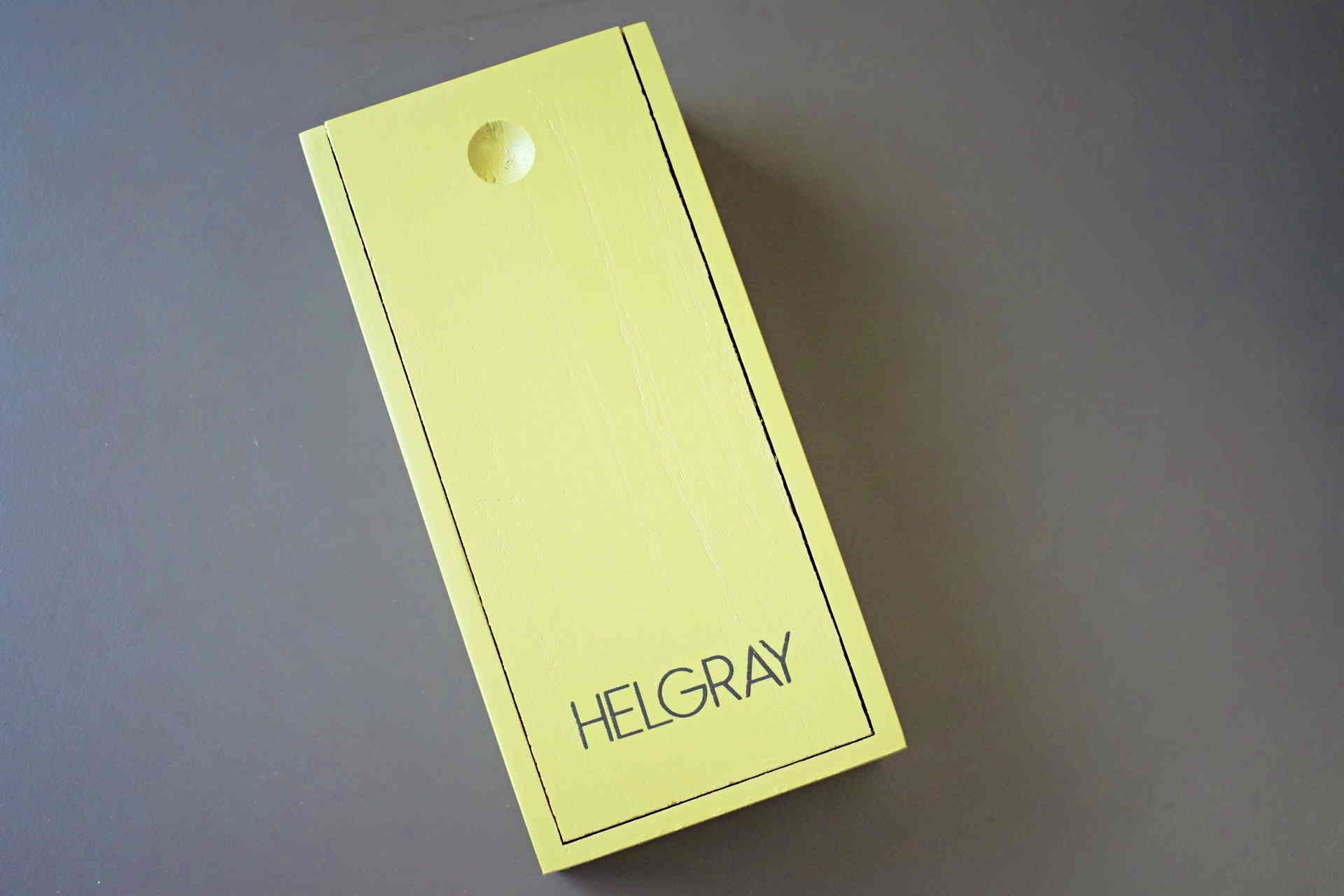 A while back there was a KickStarter for HELGRAY watches, and they caught my eye. I cannot remember what about the watches caught my eye, as I didn't need a new watch, it wasn't mechanical, it wasn't cheap, and it was on KickStarter. There was so much stacked against it that I forgot I ordered one as it seems very unlike me.
It arrived not long ago and I've been wearing the FIELD OFFICER watch just about everyday since it showed up on my desk.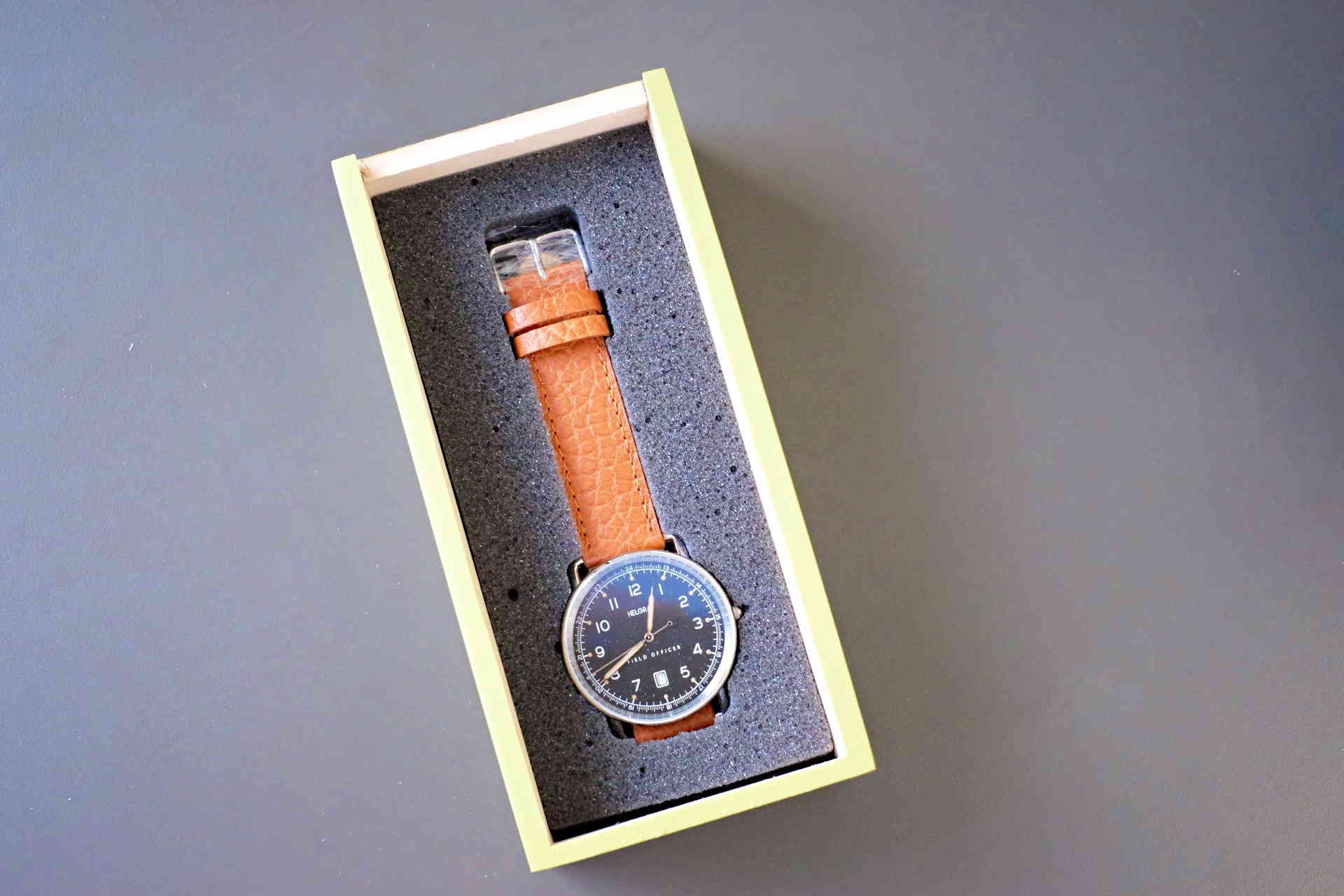 I still am unsure what drew me to the watch, but it is lovely to look at, and seems well made.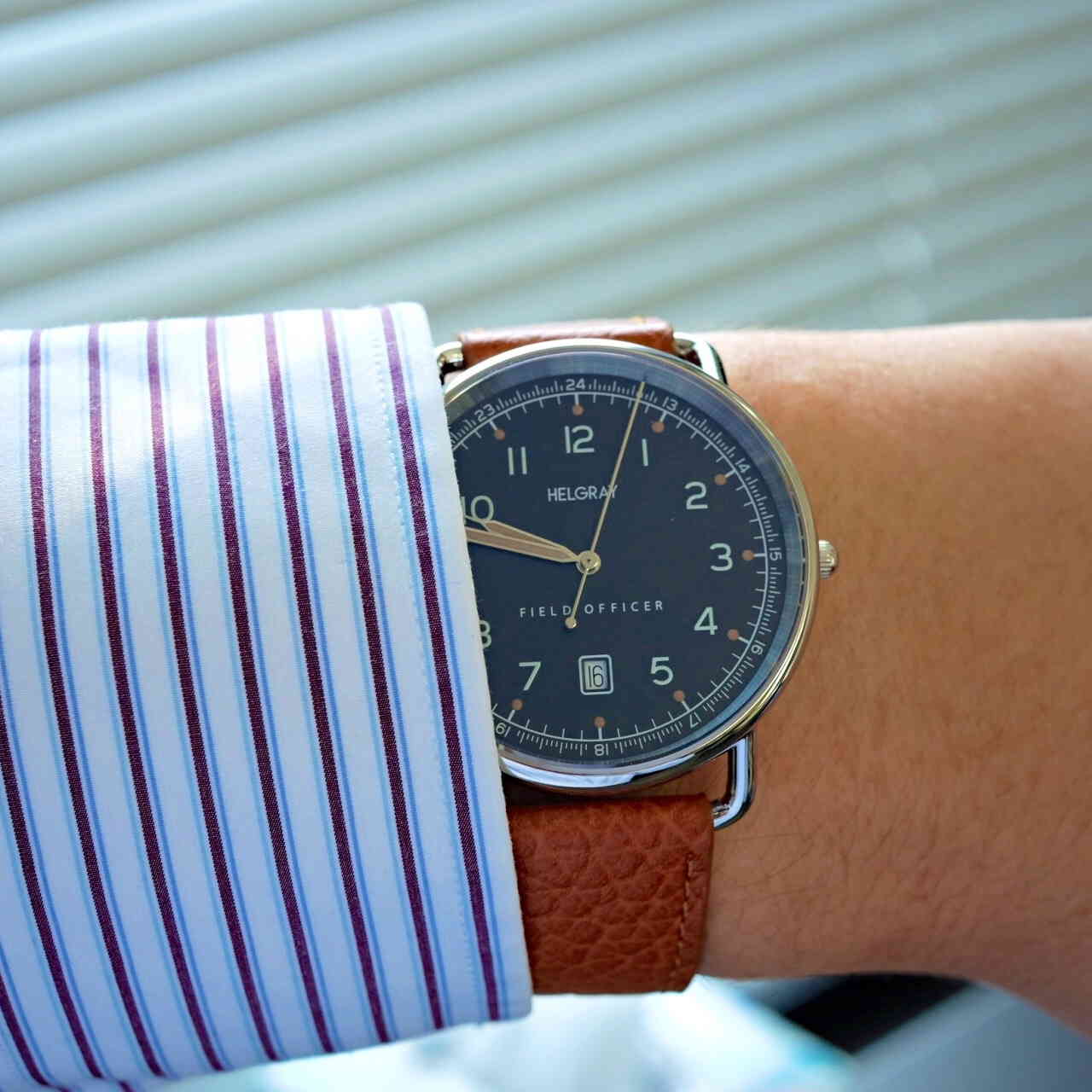 One of the biggest annoyances I've found is the crown, as it is overly small. The scale of the crown doesn't seem to fit with the rest of the watch, and is next to impossible to adjust without removing the watch.
I do love the band, it looks like leather but feels like plastic in a good way. It is comfortable, but holds its shape well. But it suffers from one major flaw: the edge is coated in a rubber material which is prone to peeling off. Indeed, mine did peal off around the end of the band and revealed the innards of the watch band.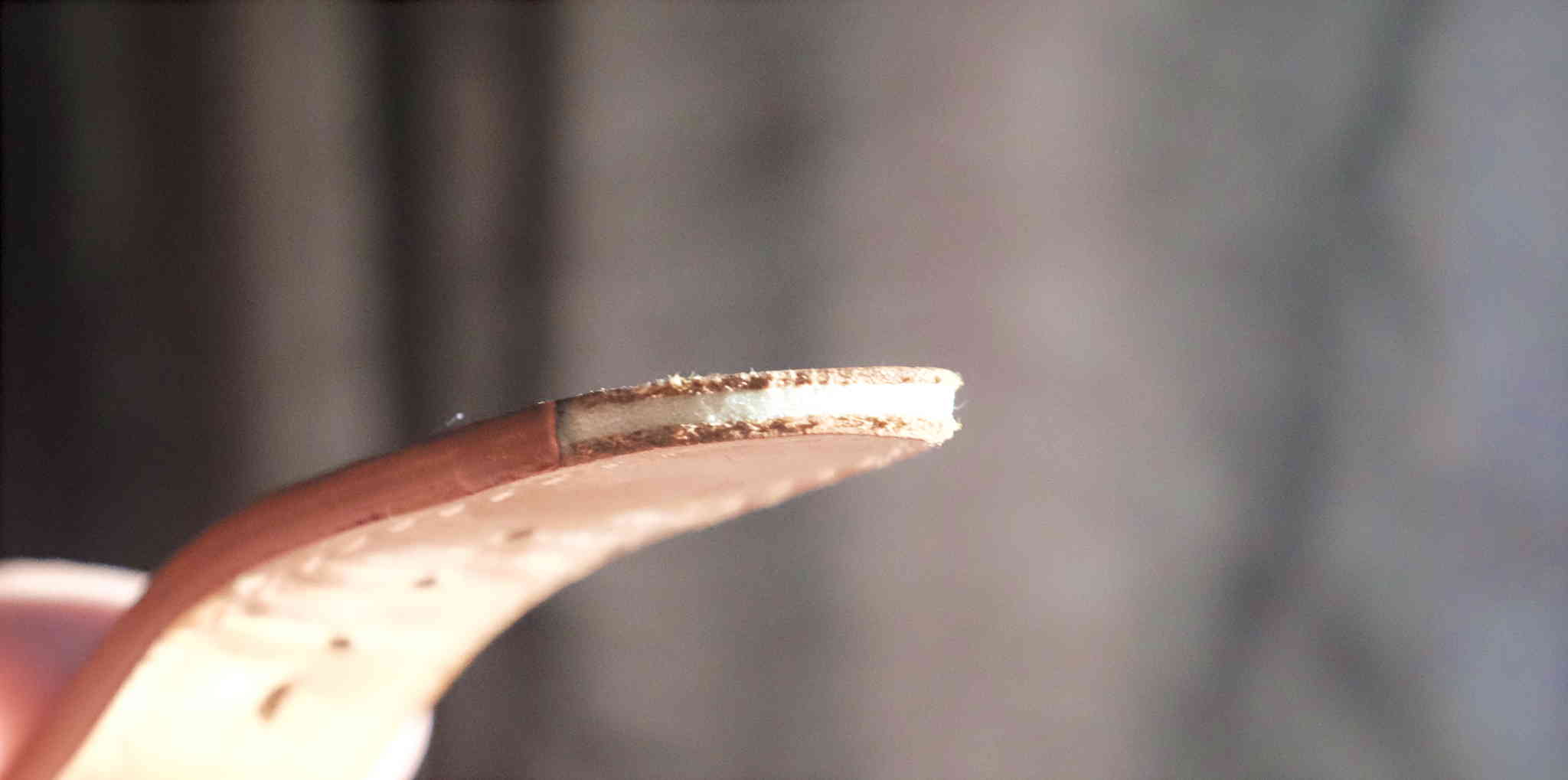 Typically this isn't a big deal, and is hardly noticeable. However, in this case, it is noticeable. As the band has two pieces of brown leather sandwiching something white. It now looks cheap and the white is sure to turn a gray after more dirt finds its way to the white. Overall this is the worst part about the watch.
This isn't a deal breaker, but certainly something to consider.
My thoughts on this watch are sparse because it is just a watch. There's nothing special about it, and yet I do like it. I've been sitting on this review simply because this is all I have to say.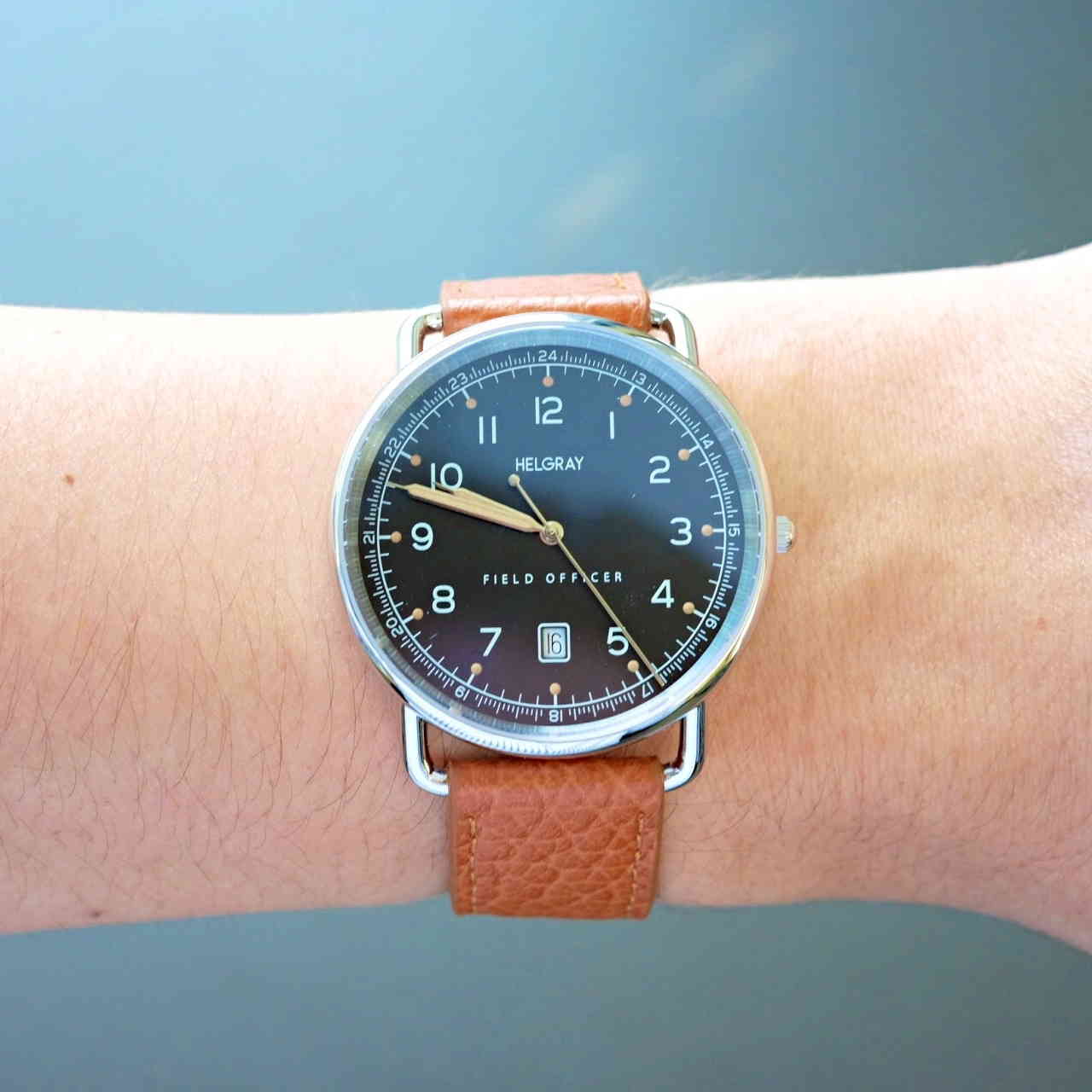 It is a nice watch, which is likely not worth the money considering the competition, and yet completely worth the money as you get a lovely well made watch. It is sharp looking, but it's not going to draw attention. Maybe that's what you want, and as it turns out I like it for that reason.
And you too can own this watch that I have such indecisive thoughts about, by getting it here.