Recently, I found out about Paperback.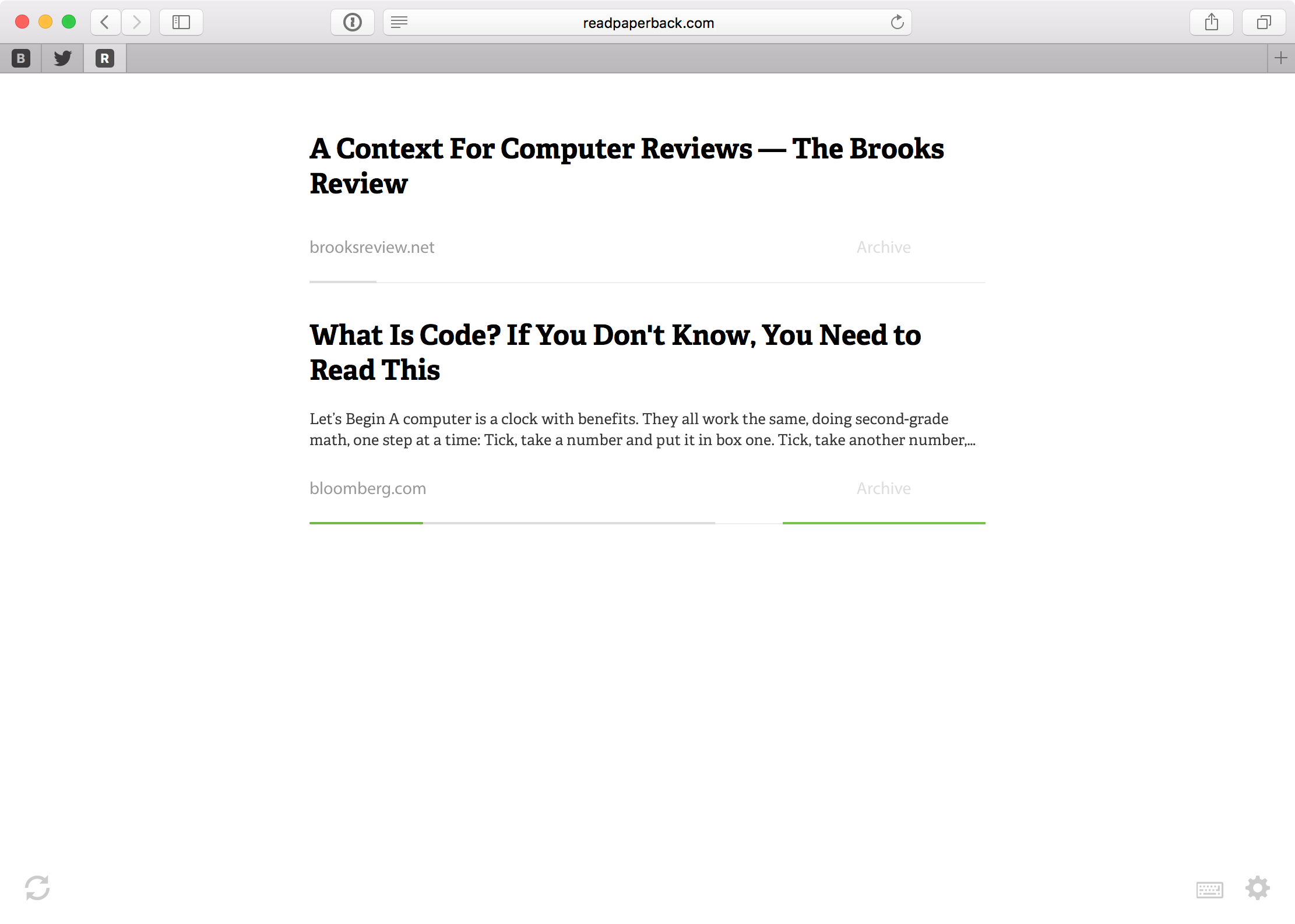 It's an interesting read later service for Pinboard.in, which takes the bookmarks you mark as read later and shows them in a nice list. It also parses the text and makes things look generally very pretty.
It's all web, no native apps.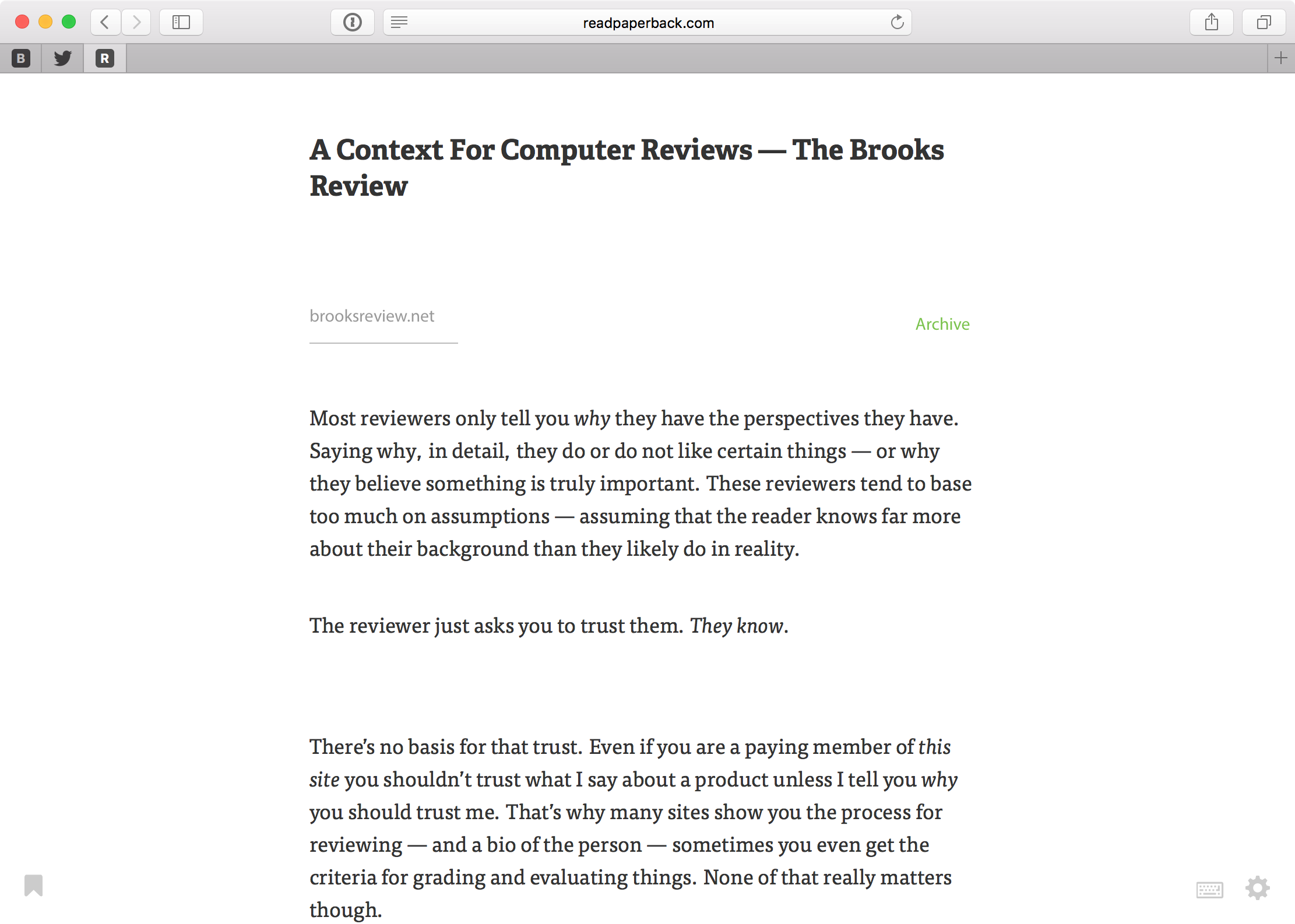 There's features to archive the bookmark within the tool, and of course to see an estimated length of the article before you dive in. It's all well and good — but that's all boring stuff.
The best part is that it syncs the reading position across devices. This was what got me to try it, and I am happy to say it works really well.
I used to read only in Pinner on iOS, or Safari on my Mac. But that meant if I started something long on one device, I had to wait and finish it on that device. With Paperback I just stop where and when I want, and pick up another device and start at the same spot.
There's not much more to say, it's on my home screen now ((Using the feature to save a webpage as a bookmark on the home screen.)) and I love it. It is $15 to sign up, and well worth it for most Pinboard users.