One of the best products Twelve South has ever made is the Compass. A collapsible stand for iPads which can hold it at two angles, but really you just use it to hold it at an easel like angle. I've had one, off and on for years, and swear by them.
However, at some point Twelve South revised the design and launched the Compass 2. The new design looks very much the same, but is worse in just about every aspect (I'm being generous here, because I honestly can't think of a way that it is better). I hate it.
Let's take a look at why and how it is worse.
1.

(Compass 2 left, original Compass right.)
The feet don't spread as wide, and thus it offers less overall device stability and requires you to be more careful when you place an iPad on it as it is easier for the iPad to be off balance now.
2.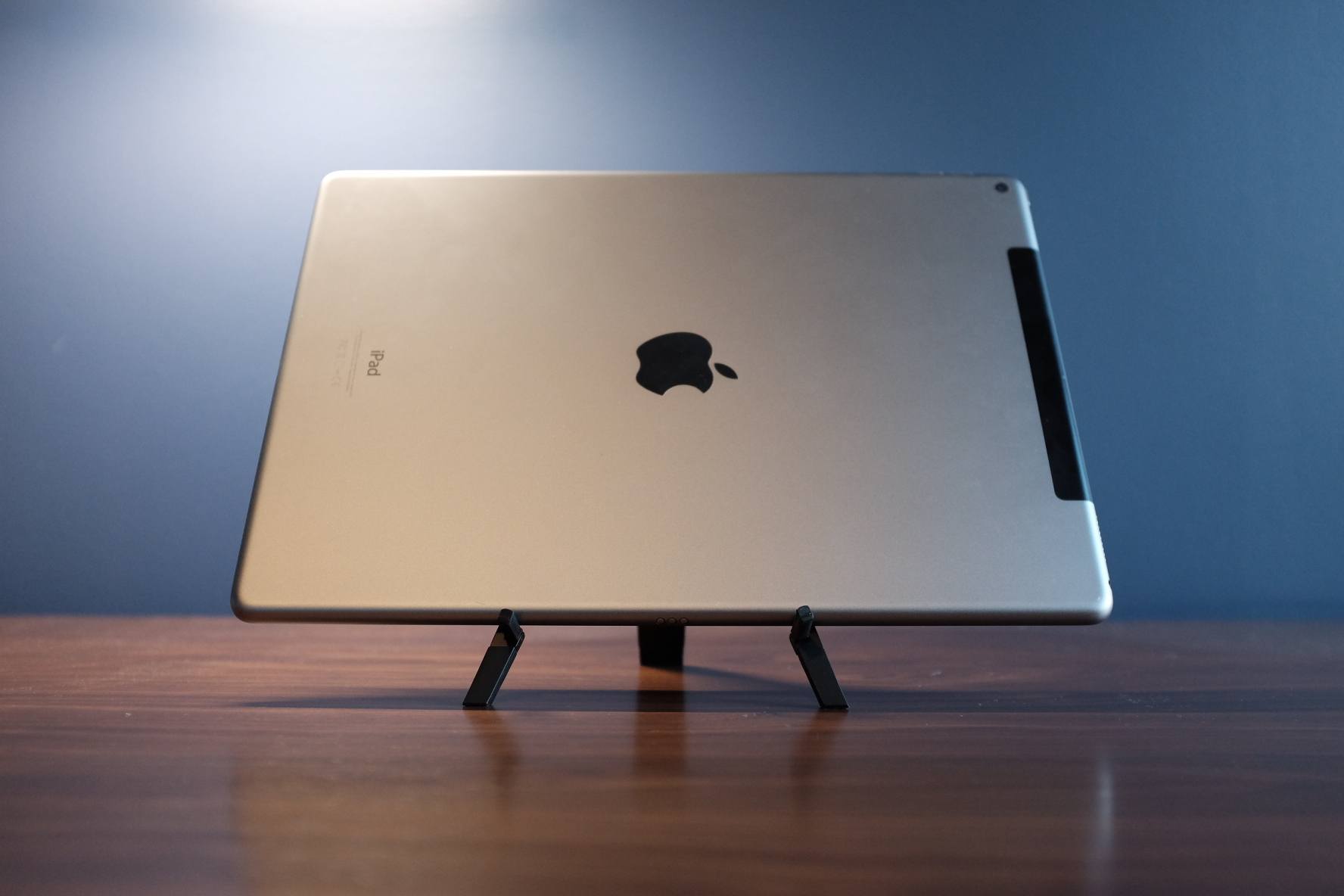 It doesn't work with a 12.9″ iPad Pro. While officially not supported, the original Compass stand accommodates the 12.9″ model just fine. However the Compass 2 is crap when you use it with the larger iPad Pro, and overall feels like the iPad is moments from cartwheeling off the stand.
3.
The back leg on the new stand feels like garbage — like it may snap off at any point. And, funny enough, it will. The first Compass 2 Amazon sent me, the leg broke off when I opened it for the first time. Even with that concern aside, it's not as solid feeling. They added a new mechanism to hold the leg out, but in doing so made the entire hinge feel cheap. The original stand has a leg that feels like a real piece of equipment, like a challenge saying "you can't break me".
---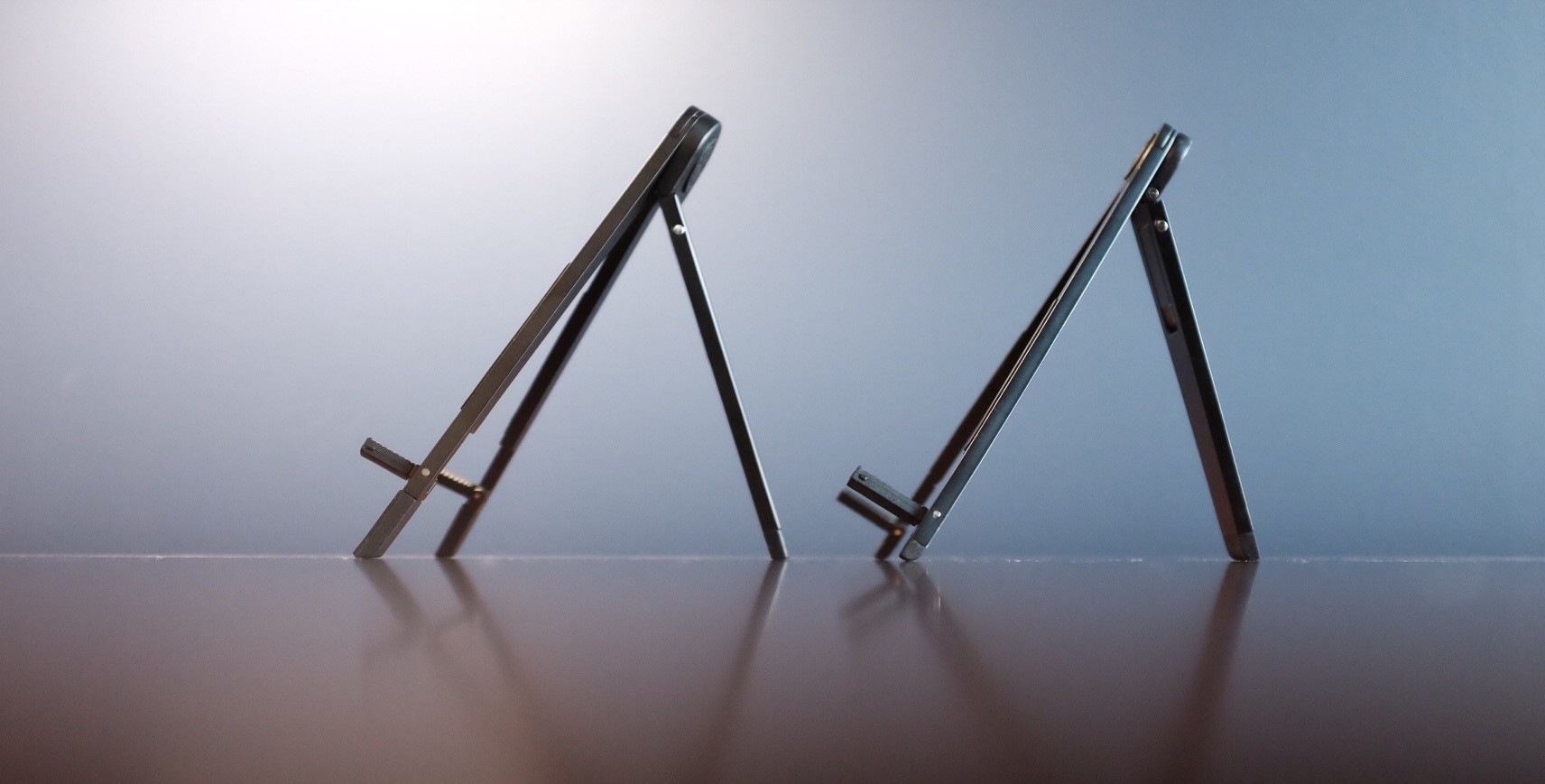 (Compass 2 left, Compass original right. I can't tell the difference in the angles when I use them.)
I'll keep this Compass 2 as it is passably useable on the 9.7″ iPad Pro, but it is an inferior product in every way when compared to the original. And, to that end, if you have an original compass kicking around your house that you don't want, drop me a line.