A while back I snagged the XTS Titanium Pocket Pen from Big Idea Design as a potential replacement for the Fisher Bullet Space Pen I normally travel with. The appeal to me was that it looks about the same, is about the same size, but uses a much better Pilot G2 insert instead of the space pen insert (I really don't love those). It also looks non-stupid, which is how I more or less describe the bullet look.
Luckily, and I'll mention this right off the bat so people don't think I have lost my damned mind, the stylus nib is designed to unscrew and be replaced with a flat cap thus making this only a pen. Which is good, lest we start quoting Jobs.
I ordered the pen in matte black and was immediately impressed with just about everything with the pen. Except for the ink. WTF, I love the G2 pens, but this pen shipped with a 0.5mm ink, where I prefer the 0.7mm as it works better for the crazy left-handed way I write. After a lot of searching it seems the only place I could source 0.7mm G2 refills in the "Pixie" or now XS size (smaller than the normal pen) was on Amazon in a 12 pack for like $30.
I bit the bullet, and for the sake of this blog, bought them. Enough to last a lifetime.
Upon putting in the new refill, this pen is among my favorite pens I own. I love how damned tiny, light, and durable the pen is. I'm still not nerdy enough to walk around with a pen in my pocket, but I certainly did for a few days with this one. It's so convenient.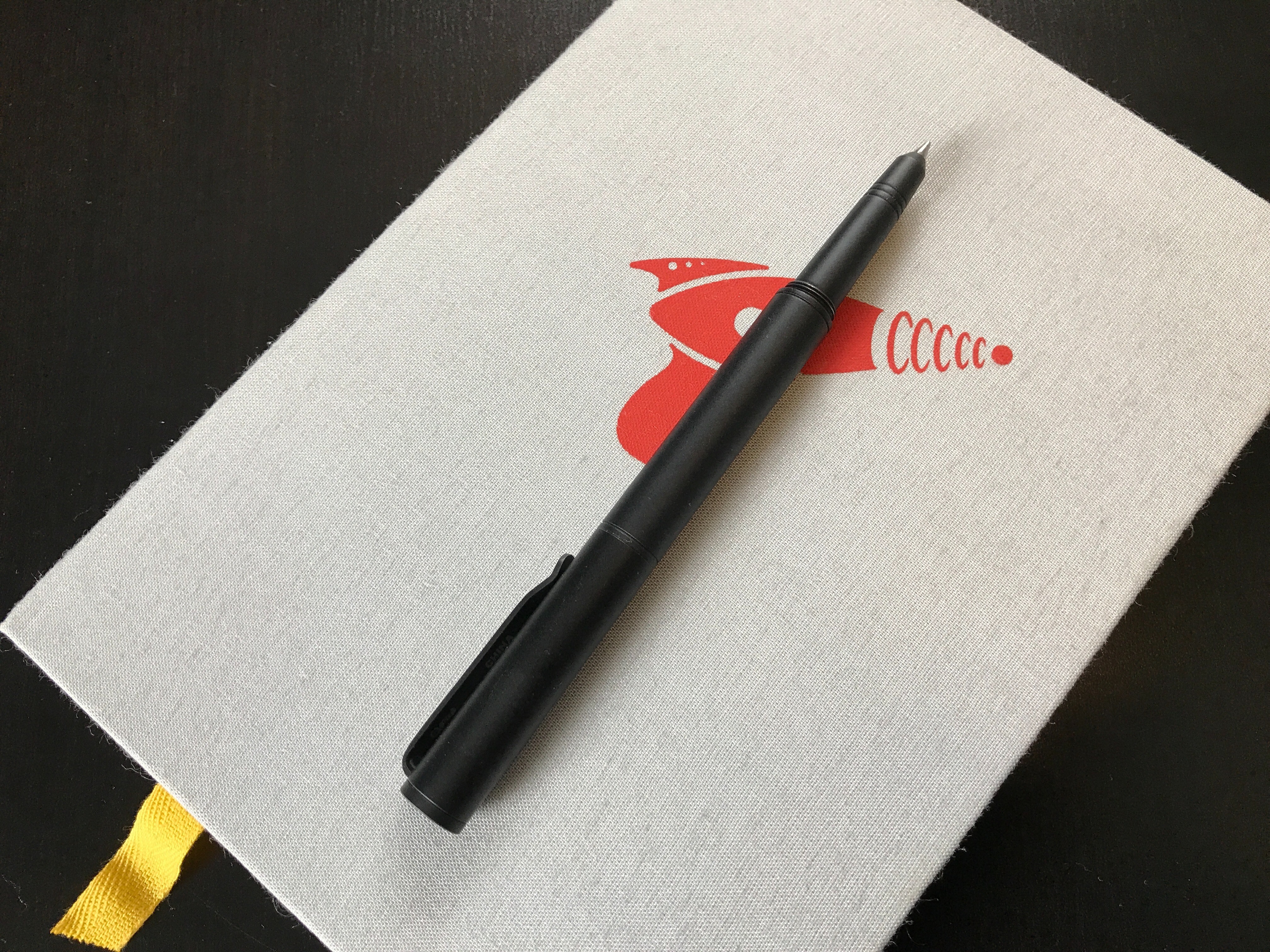 A particularly nice touch is how little twisting it takes to get the cap on and off — it's one full turn to cap the pen, or to stow the cap on the back of the pen.
So the pen is sized right, it takes the right kind of refills (if a bit hard to find), but how does it feel? My primary concern is the pen would feel too light, and while it does feel lighter than I care for, the substantialness of the pen makes up for that.
Typically something this light would just feel cheaply made, but this pen has the opposite impression on me — it feels really well made, just oddly light. Having said that, weight is usually what helps to balance a pen like this in hand and yet, this pen is perfectly balanced in your hand — with the cap screwed on the back at least.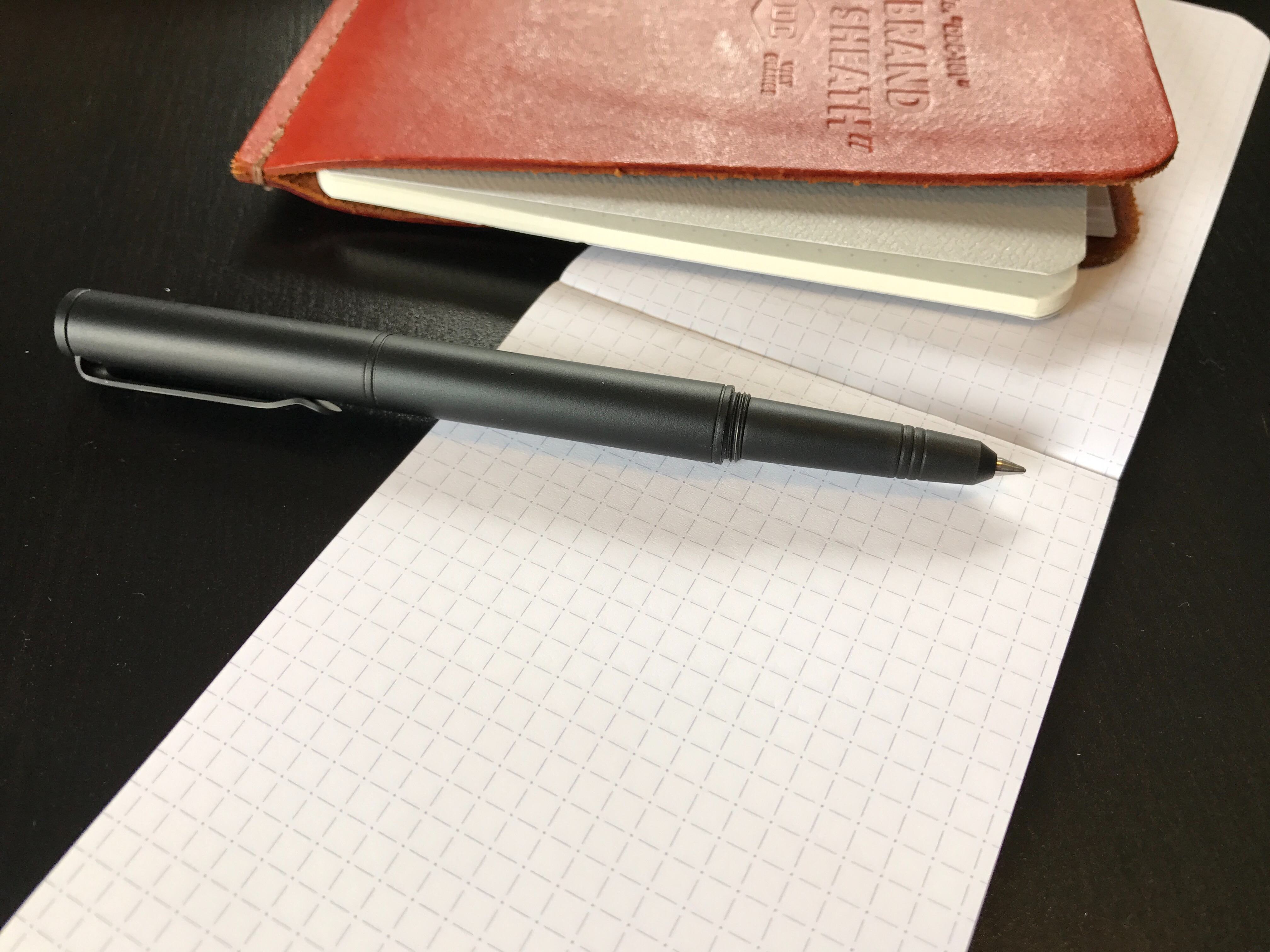 Without the cap it feels too short for my hands, but with the cap the pen disappears and feels great. A lot of this is also kudos to the matte finish, as it feels superb in hand — much better than a matte finish on a space pen.
If you want to step up from the Fisher Bullet Space Pen, this is at the top of my list for something equally small, but way better if you actually want to like using your pen. Even though my massive Filson Briefcase doesn't need a small pen, it is the pen I keep in it at all times.
Note: This site makes use of affiliate links, which may earn the site money when you buy using those links.