One problem I often run into when I head out to WWDC is power for my iPhone. Since it's what I am using to communicate all day long over LTE, take photos, and more — the battery dies fast. I am never sure how my days are going to play out, so I always like to make sure I have some means of topping off my iPhone battery while out and about.
I've tried tons of methods over the years, but this most recent year I found a great tool: the Anker PowerCore+ Mini.
This small tube carries 3350mAh of power for your devices and one charging port. My goal, when selecting this, was to get a lot of charge in something which would fit in my pocket. I have a small credit card sized battery, but that barely gives you enough power to matter. I needed more.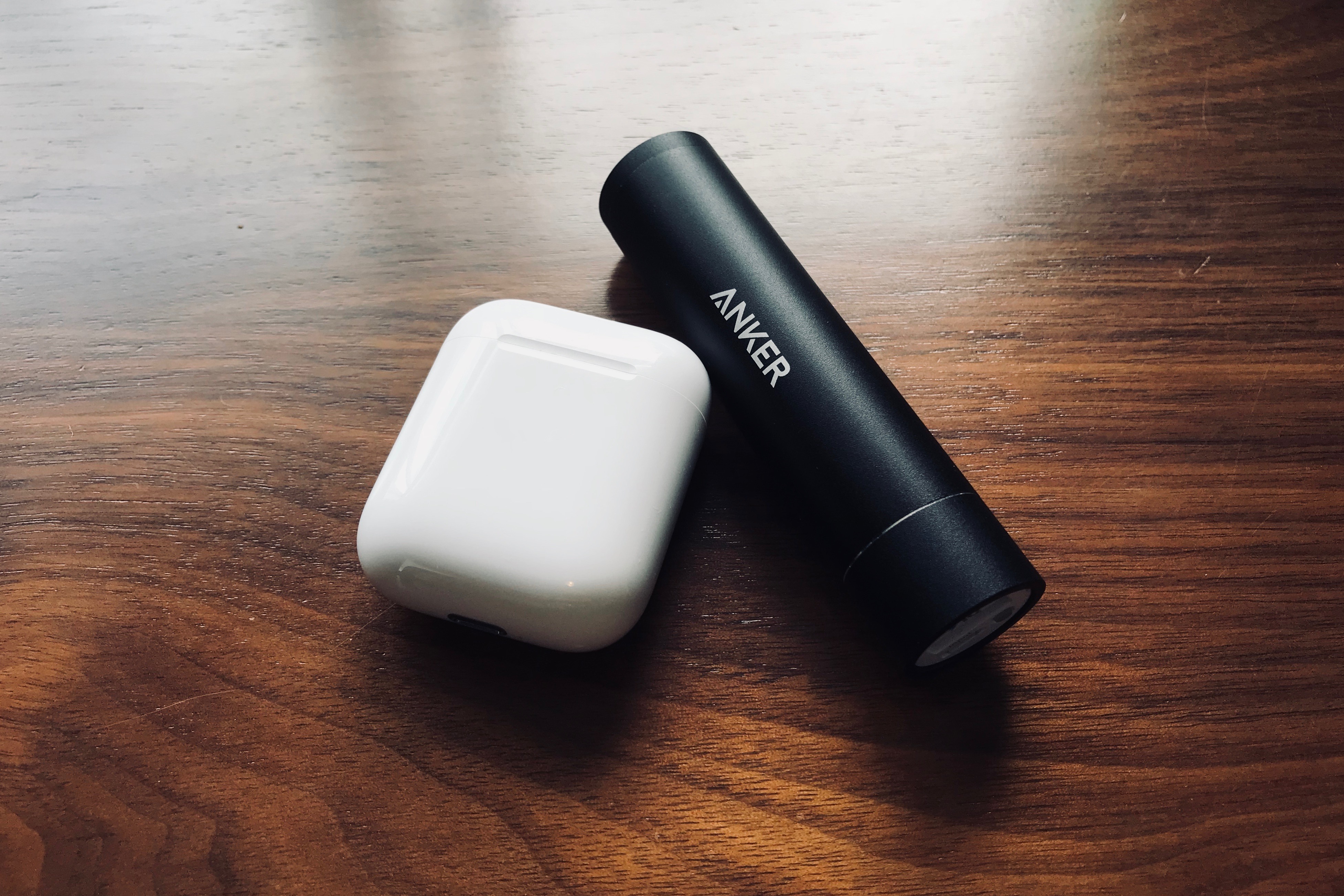 I carried this battery pack in my pocket (except those few times I had my backpack with me) and it worked out really well. Paired with a short 6" Lightning cable, and the system worked perfectly and gave me all the charging fall back I needed.
A lot of extra juice, and not an overly annoying amount of kit in my pocket.