The GR2 34L is an interesting bag — it sits in the area between something you might consider a large everyday bag, and something you also consider a small travel bag. I've always been fascinated by this, so when a friend decided to get rid of his, I jumped at the chance to take it off his hands.
When I originally tested the GR2, I did so by getting the 40L variant, and I wrote:
The GR2 is going to be my go to bag — it will be the bag I use every time the GR1 is too small. It's not the best bag, the lightest bag, or the biggest. It is however perfect in all the same ways that the GR1 is perfect. It can go easily from a couple days, to a week or more. It could go from airports to the jungle.
The above has mostly held true, however the 40L GR2 has been increasingly too large for most of the travel I do. Mostly due to the fact that I pack very light these days. When I travel with my kids, nothing beats that beast of a backpack.
The 34L GR2 caught my attention because there are times when the GR1 works for me, but is almost completely full. No room for any nice to haves, or room to bring anything back if I want. This is always slightly unnerving for me, but the 40L just seemed silly to use at these times. A big thing I run into is not having room for things like a soda or water bottle plus small gifts I bring back for the kids in the GR1.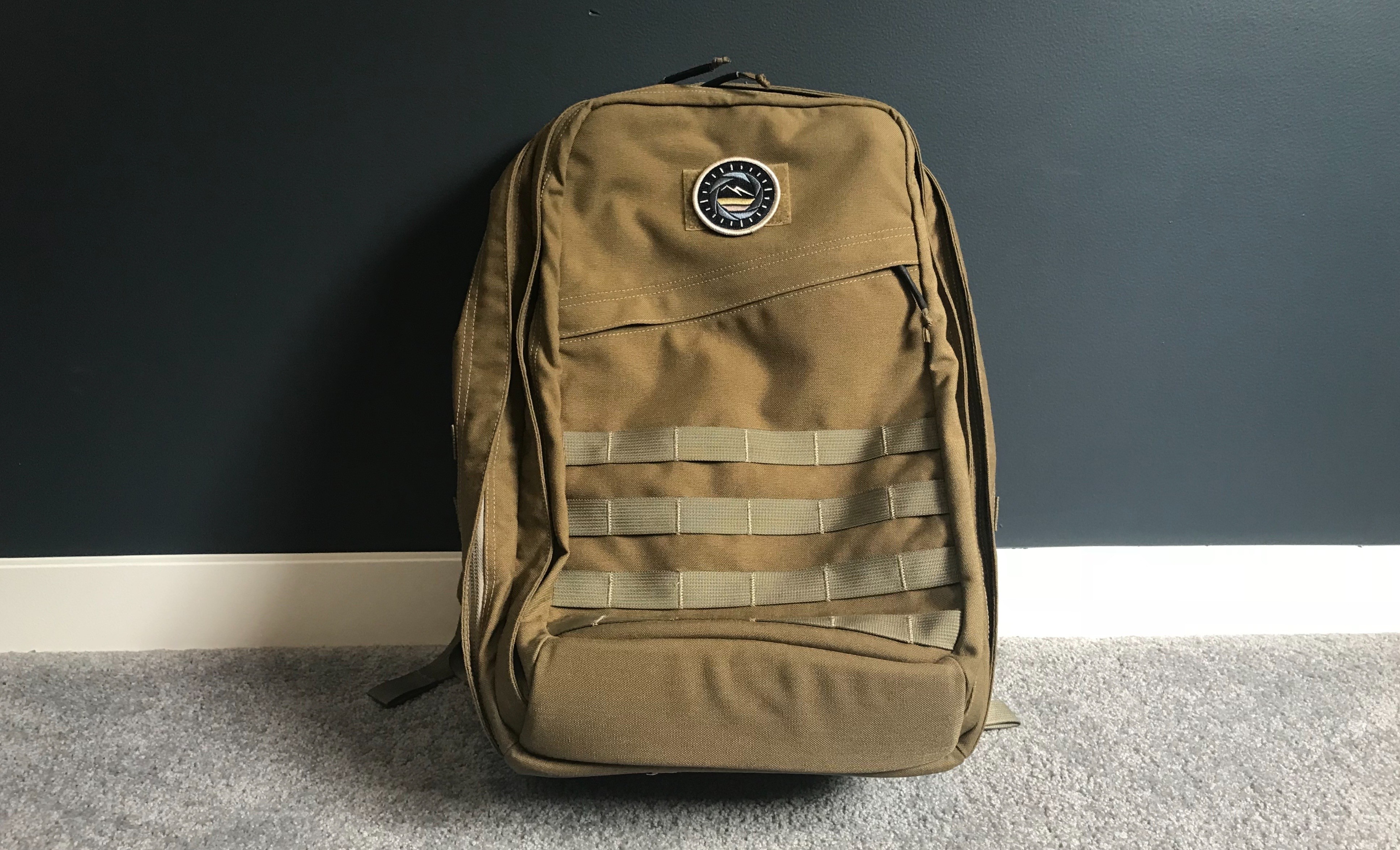 I've now traveled with the GR2 34L a few times and I can say that it is a really good bag. When I wrote my "Very Best" post the other day, I picked the GR1, but before I wrote that post I had to think about this GR2: would it actually be the better pick? The reason it isn't is the size. But the reason I considered it over the GR1, is also the size.
The GR2 34L awkwardly straddles a gray area, and I suspect many people aren't sure what to do about the size of this bag. It is wholly too large to carry everyday, and likely too small for most people to travel with. But, it's a really stellar size for me to travel with because it is large enough to carry a lot more stuff, but small enough I can slide it under the airplane seat in front of me if pressed for overhead space. Physically, it's only a half inch wider and taller than the GR1. It's the depth where you get all the extra space. (This helps to keep it from looking like an overly large bag.)
The GR2 34L is just as comfortable as all other GORUCK bags, perhaps more so than the 40L since it's not as bulky. This bag is also my first experience with the Coyote Brown color, and it's a fantastic choice. Much better than the previous Coyote Tan color (though I still contend that Ranger Green is the best if you aren't going to go black).
The common refrain you hear about the 34L is that it is a GR1, with an extra section bolted on. I think that's selling this bag short, because if that were all it is, then it wouldn't be nearly as good. What takes this beyond a simple addition is all the added organization you get. Not only the obvious "built-in Field Pocket" but all the mesh zippered areas are stellar for organizing your stuff.
For the most part, the GR1 is a blank slate when it comes to organization, but the GR2's straddle that line. I prefer to think of the GR2 34L as a GR1 with more organization.
That added organization is exactly why the GR2 34L is my new go to travel bag — even without the kids. It's about 5 liters too large for me, but I'll take that trade off to get to use it when I travel. I still love everything about the GR1, but this GR2 is a better travel companion for most trips.
Previously, I would recommend the GR2 40L for most people, and that holds true unless you pack really lightly already. Then get the 34L. If you are looking for a perfect overnight bag and you think people who can do it in a "normal" sized backpack are nuts, this is that bag.
For me, it's just a killer backpack addition to my growing collection.
Buy it here.(affiliate link)