Another selection in my wallet search.
Finding the Slimfold too accommodating, and the EZGO too large, I decided to go as crazy small as possible, which is the Magpul Daka. It's basically a piece of polymer stuff that holds about two credit cards and nothing else.
Don't get me wrong, you can totally fit 3 credit cards in this wallet, it's just that you will swear an awful lot trying to get them back out. Which is basically a deal breaker for me, but in the name of The Brooks Review, I pressed on to see what it was like to use this wallet for a month. I carried just my ID and debit card, and funnily enough that was just fine unless I was traveling.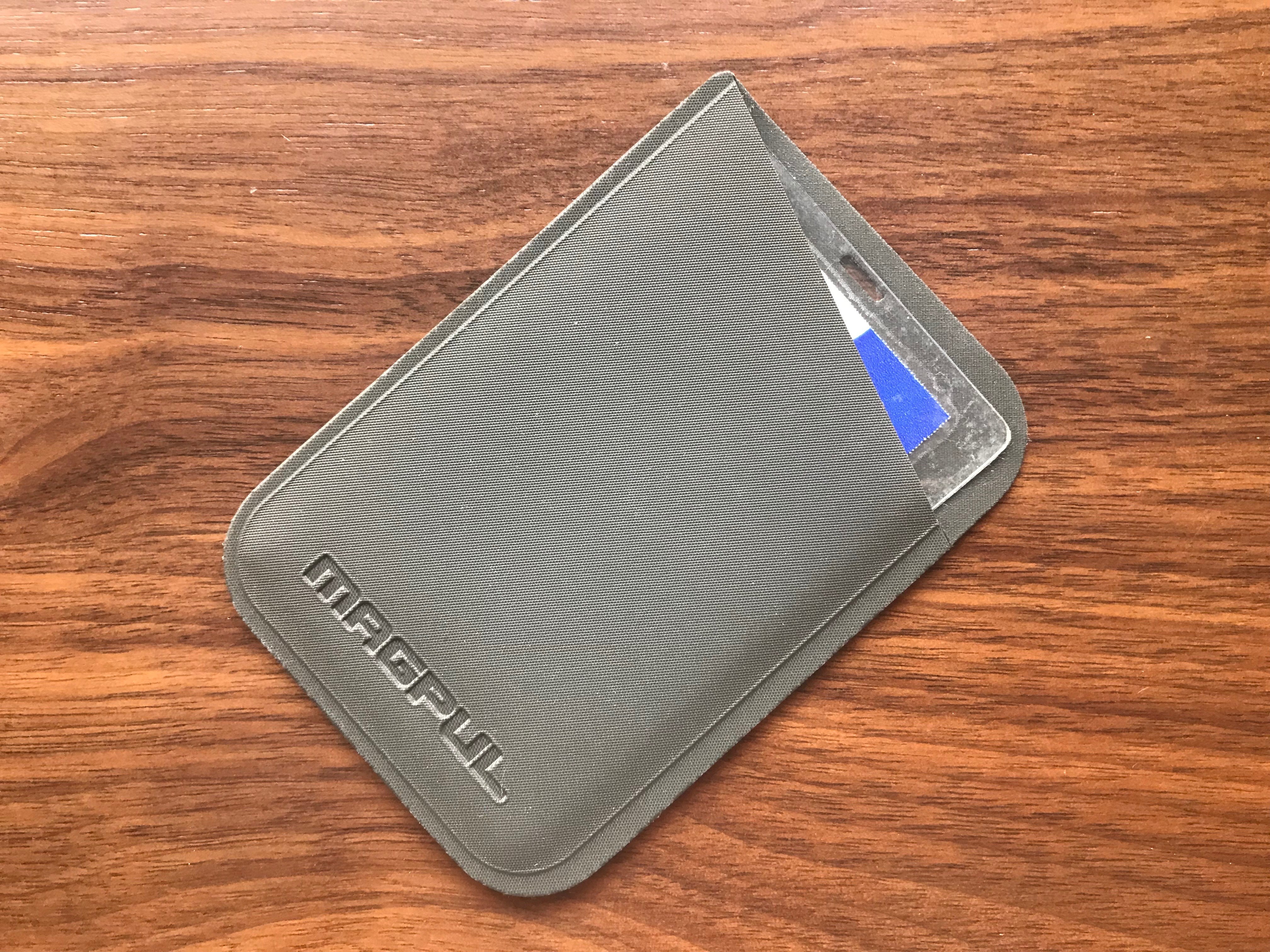 The Magpul wallet is only big enough to hold your cards, nothing else. The entire thing was precisely made and I cannot tell the difference between it today, from the day I bought it. I bet this wallet lasts a long while. However, the edges are so crisp they feel a tad sharp and they didn't ease at all with use. This lead to the wallet being prone to leaving odd marks in my pants, as that edge was just too much of an edge.
That was manageable, as is the confinement to just two cards, but what I couldn't stand was how much I lost this wallet. As it turns out, it sticks quite well to anything else you pull out of your pocket and since it is so light, you won't notice it gone — because you don't notice it on your pocket.
There was a lot of time spent checking to make sure it was still there, or looking around where I was sitting to see if I can find where it fell out.
I tried really hard to like this wallet, but I could not wait to ditch the wallet. It's size is great, but the material sucks fora wallet in every possible way except durability.
Amazon sells it, but you don't want it.