Recently I started on the quest to find a new wallet. So, enjoy the ride.
I am a huge fan of having a wallet that is no bigger than it needs to be. I don't carry much in my wallet, typically 3-4 cards and the occasional bit of cash. This has always lead me to pretty minimalist wallets, but the EZGO wallet I have been using for a while now was beginning to bother me: it's too thick.
I wanted to find something which was as thin as could be, basically nothing more than what I carry. First up is the Slimfold Tyvek wallet — which not only weighs nothing, and takes up very little space when empty — but it costs next to nothing too.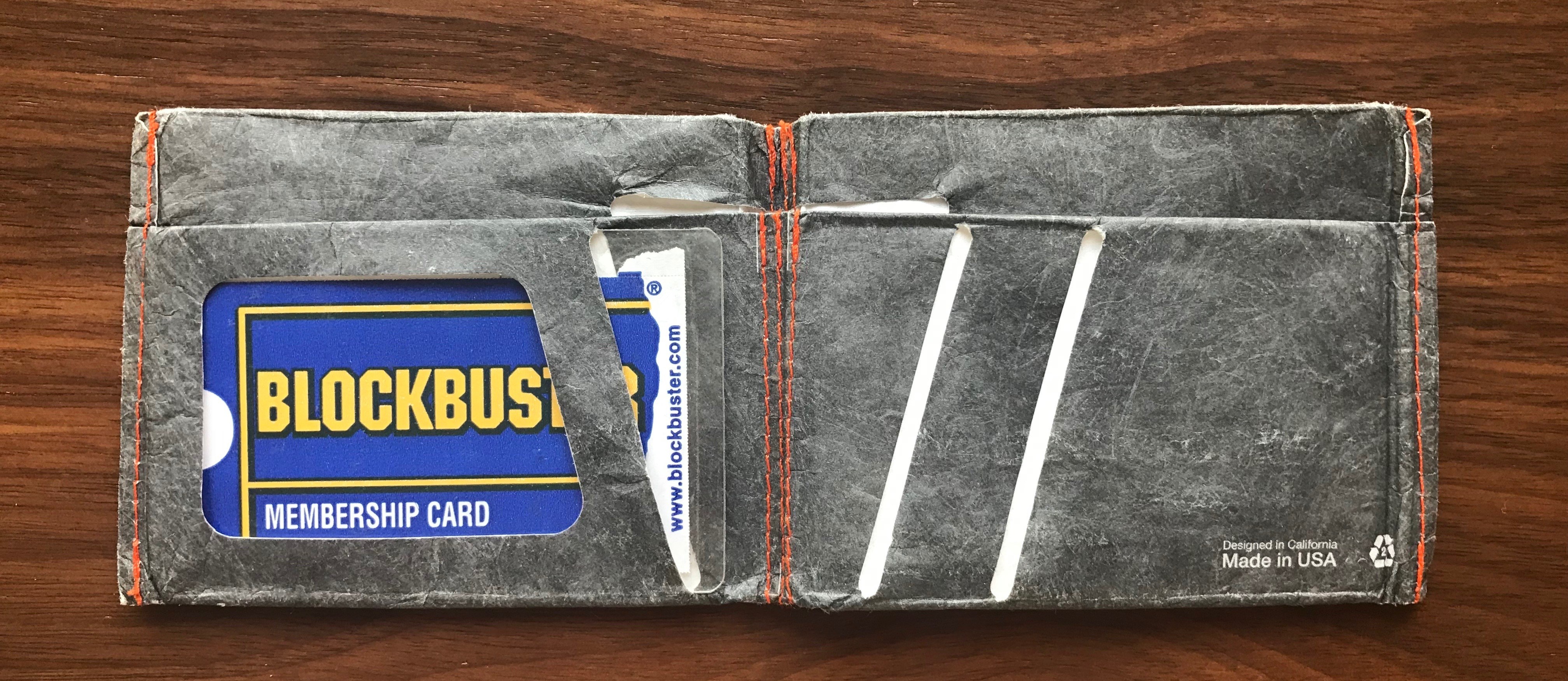 All said, this wallet can hold a ton of stuff, and is only ever as big as what you are carrying.
The first thing to do with this wallet is to remove the two bits of clear plastic in the back of the wallet — they are there to keep structure, but they add bulk, so I get rid of them.
When I first started using this wallet it was a breath of fresh air for me. It could easily accommodate whatever I wanted it to, the Tyvek feels nice in your pocket, and everything felt fine. Until it started to annoy me.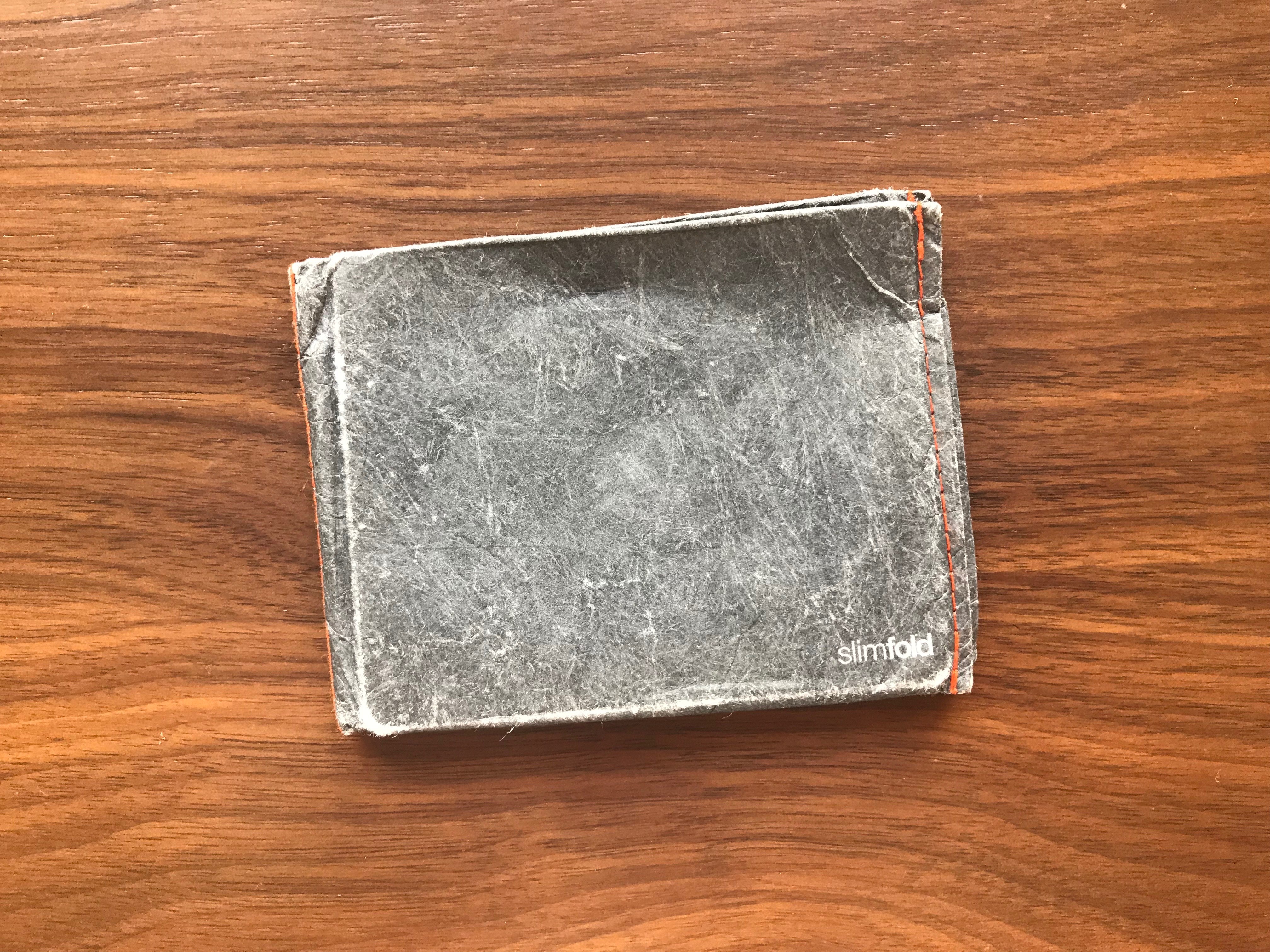 The Tyvek doesn't look particularly great, and there are other options for materials from the company, but each are bulkier. The silver color I chose in particular begins to look more like shitty duct tape after a while.
The larger problem: this wallet can carry too much, and a lack of restriction means that my wallet started to balloon. I started carrying more things "just in case" which I really had never needed before, and still don't need. I stopped changing out cards in my wallet as needed, and started having too much on a regular basis.
That alone, meant this wallet wasn't going to be long for me — I needed something with more restrictions.
However, I don't fault the wallet for that. Aside from the weathered looks of the wallet after only a few months of usage, I would highly recommend this wallet to people in the need of something slim, which carries cash and 3-6 cards really well.
It's still my go to when I travel on family trips, as I tend to want to carry cash for those outings. This wallet is ideal for travel, as it can accommodate room keys, cash, receipts, and more without breaking a sweat.
You can find them here, for $20. It really is a great buy, and if I had more wallet self control, would be my pick.