Note: this bag was sent to me from Aer for review purposes.
If you read the Duffel Pack 2 review and thought: that's nice but wish it were smaller, well then… Aer's Fit Pack 2 is for people who want the same utility of their larger bags, but in a smaller format — for me it's an ideal size everyday backpack.
At roughly 19 liters, this bag strikes a nice size, enough for what you need everyday, and a little extra for those days when you need to pack more. In typical Aer fashion, this bag is both backpack and duffel bag, with a large duffel compartment running the length of the bag on the top, and a laptop sleeve and organization section against the wearers back. And yes, it includes the shoe compartment, just as the Duffel Pack, but in this bag it eats almost the entire duffel compartment if you use it.
However, don't let that confuse you, because of all the Aer bags I have tried, this is by far my favorite bag from Aer. It is still very thick, at 8", but it slims out at the top which leads to a much smaller look, while being large enough not to look small on a larger person.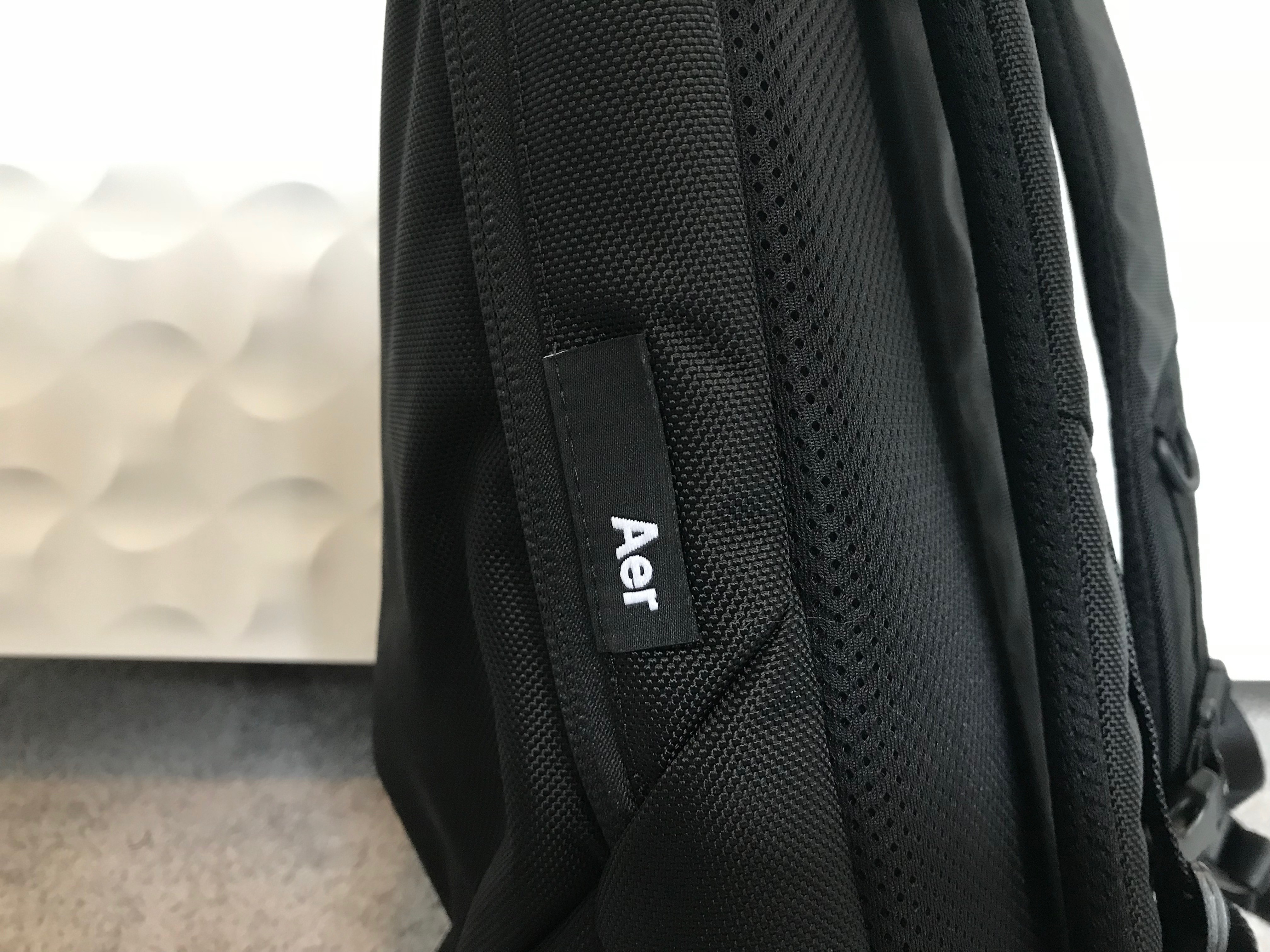 The only visible branding on the bag.
This bag ditches two things I disliked about the Duffel Pack: the non-symmetrical opening for the laptop area, and the water bottle pouch. With both gone the bag has cleaner lines (though fewer pockets) and is much easier to operate and organize. You don't feel like there is any wasted space on this bag.
Use
The bag has the same laptop compartment of the Duffel Pack with the addition of two pen slots, to the two elastic topped pockets and mesh zipped pocket. All in all, a good bit of organization.
Everything else about this bag is nearly identical to the larger pack, but cut down to be sized correctly. The straps are just as comfortable (perhaps more given that the bag is lighter) and the pack itself is just as stable. I found this bag exceedingly comfortable to wear about during the day, even when loaded full of stuff my kids insisted we bring along.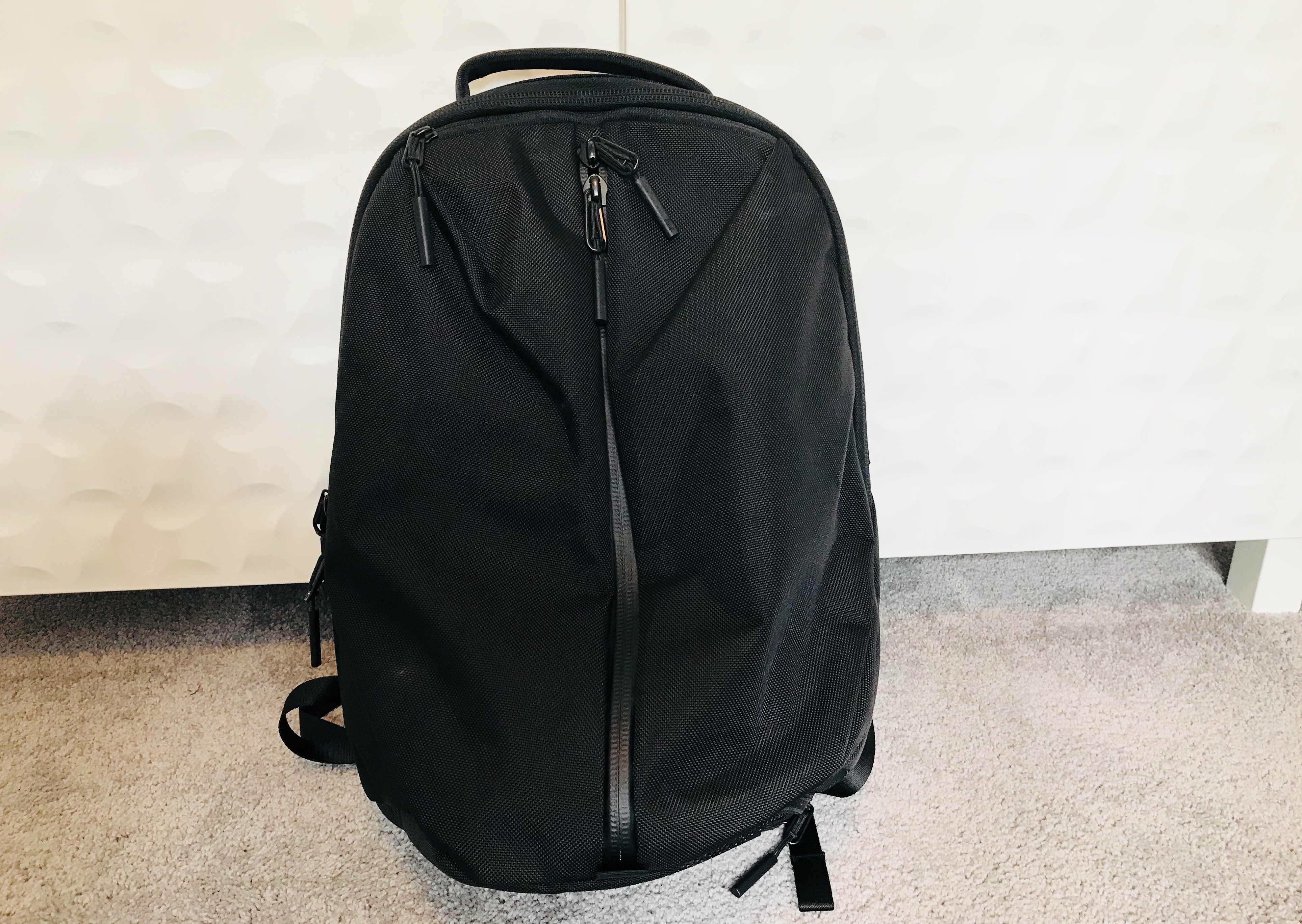 What I like most about the bag is how well it handles multi-use. I can have all my sensitive electronics in a separate area from the rest of whatever I might carry. The bag was intentionally designed to manage gym clothes and your work electronics at the same time, but this equally applies to any other division of roles you might need in a bag.
It's quite well thought out. The only complaint I have about the Fit Pack 2, is that I don't have more uses for it. It would make a great overnight bag for me on work trips, but outside of that, I am not sure how I could use it more.
Two thumbs up.
You can find the Fit Pack 2, here.