I recently wrote about the ESEE Izula, and talked about small fixed blade knives. The Eldris is another in the small fixed blade knife category, made by the well known and respected Morakniv ("Mora"). I purchased this knife quite some time ago after seeing it winning some awards for the design and usefulness of the knife.
Morakniv knives are well known and well regarded. They are inexpensive, and preform generally well as survival knives and in many other circumstances. I've personally never been fond of them, but the Eldris is so well liked by so many people, and so light, that I picked one up. They generally cost about $30.
Morakniv uses a Swedish Sanvic steel which tends to be fairly polarizing — with most landing on the side of: it's good. This is my first go with the steel and I don't have much to say about it. It's not wowing me by any means, nor is it disappointing me.
Design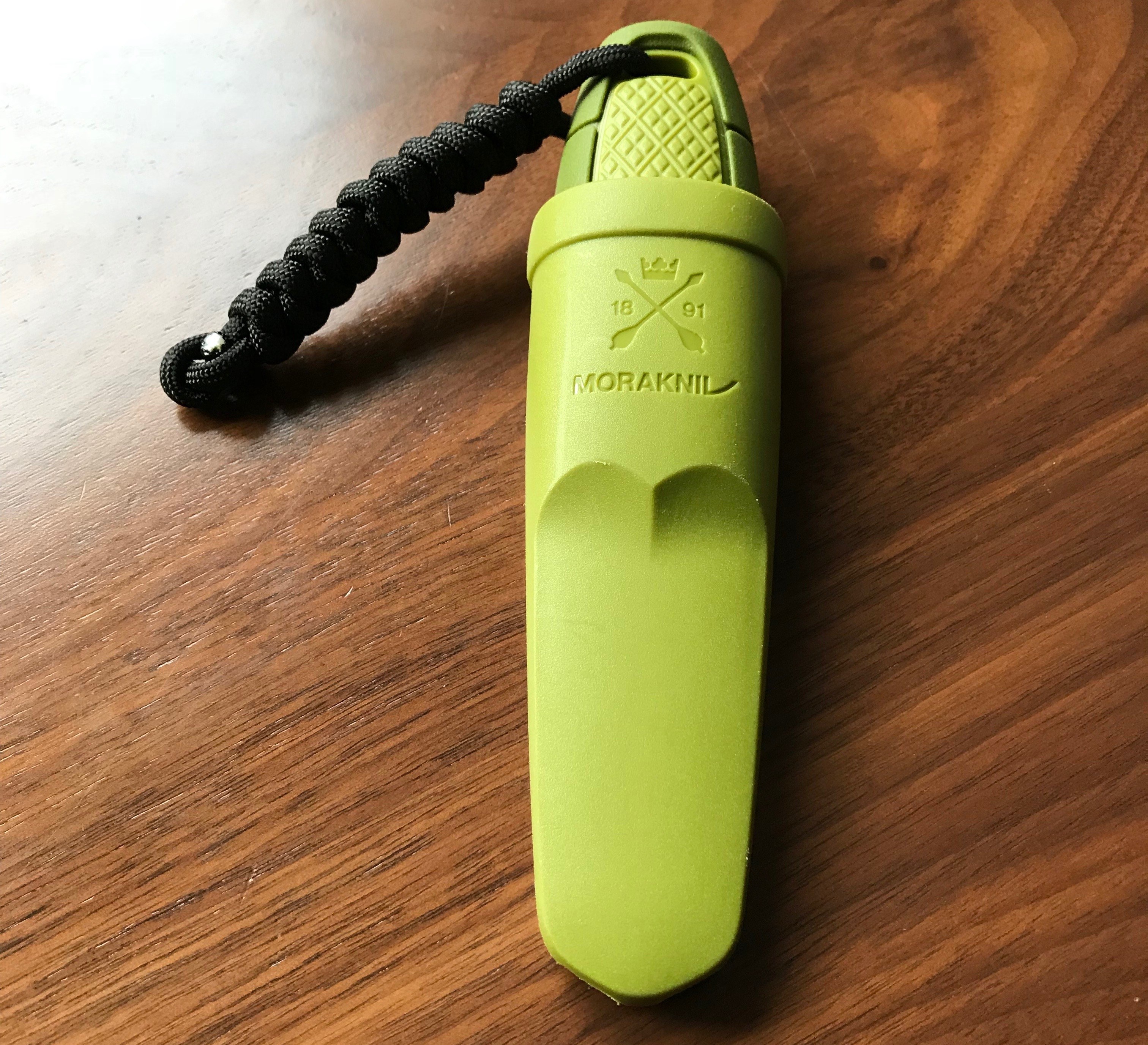 The design of this knife is top notch. With a sturdy and comfortable handle and blade which is ideal for slicing and fine work. It's ugly as sin, and not something I ever enjoy looking at, but again: damned good design for use.
Use
Speaking of use, it's among the most comfortable knives I own. The handle is very comfortable and large, even with only a 2.2" blade on it. However, the blade is much more difficult to use than the ESEE Izula, as it's all curved, so this is more specialized than even the Izula.
It does weigh next to nothing, so I can certainly see this being a favorite when you want to have a detail knife, without adding more weight. The knife is very razor like in it's cutting abilities, and thus excellent for detail work.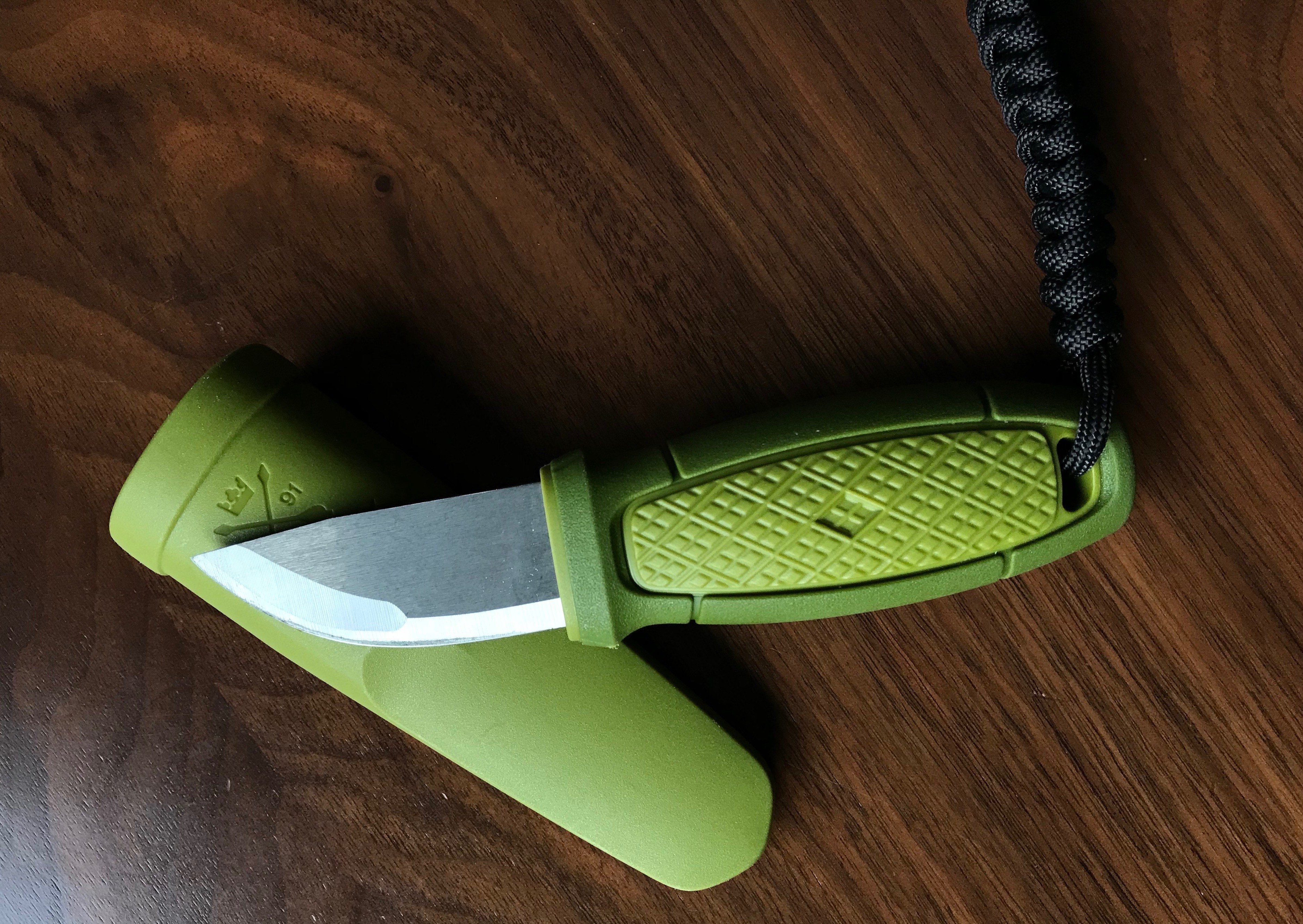 The biggest drawback is the back edge of the blade. It has a sharp 90° grind which is great for ferro rods on and the like, but terrible on your thumb if you want to apply pressure to the back edge of the blade. Overall though, really comfortable knife to use, so long as you don't need to touch the back of the blade.
Sheath
I hate the sheath on the Izula, but like this one much more. It has solid lock, and retention, without having to force the blade. It's much better made, however, there's only one way to carry it: from your neck. There's no loop for your belt. (Morakniv does sell a few other options of sheaths for this.)
The blade is also just too bulbous to carry in a pocket. For me, this generally stays in a pouch or backpack as a small knife to use around a camp site, or for whittling by a camp fire.
Overall
For $30, this is a good knife. I much prefer the Izula over it, but I could see many light weight hikers loving this blade. It weighs nothing, and more often than not, this is the size blade you need when you are hiking. I wouldn't say you could cheat this as a survival knife, but it is certainly useful.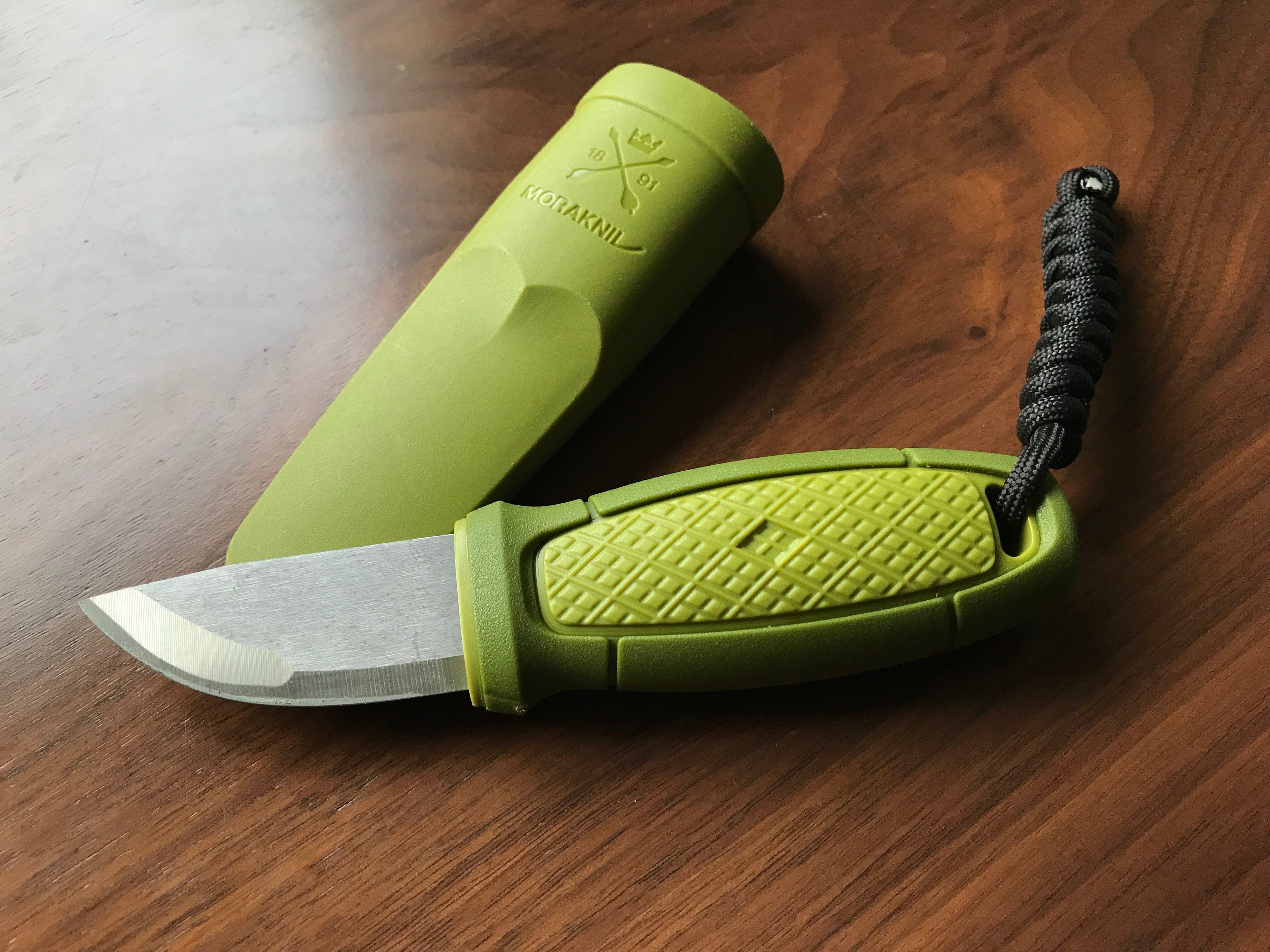 The blade itself, while great to use, looks rough and overall the entire package looks cheap. This is an issue I have with most Morakniv blades: they don't look nice, they look cheap. Yes they perform, but you should also like your blade.
The only modification I made to the knife was to add a paracord lanyard, as it greatly aids with deploying the knife from the sheath, as the sheath does come up quite high on the handle.
This knife is what I'll recommend to friends looking for something great to toss in a daypack without breaking the bank. I also wouldn't be surprised to learn that ultra-light through hikers are carrying these — it's very capable and weighs nothing.
Note: This site makes use of affiliate links, which may earn the site money when you buy using those links.