I snagged an ENO Billow Air Lounger from REI during a sale, and took it with me camping with 5 young kids and three dads. I wanted to snag a hammock, but then I realized how potentially dangerous that would be as I had visions of kids flipping out of a hammock on the trip, so I stuck with this — it's basically a ground hammock.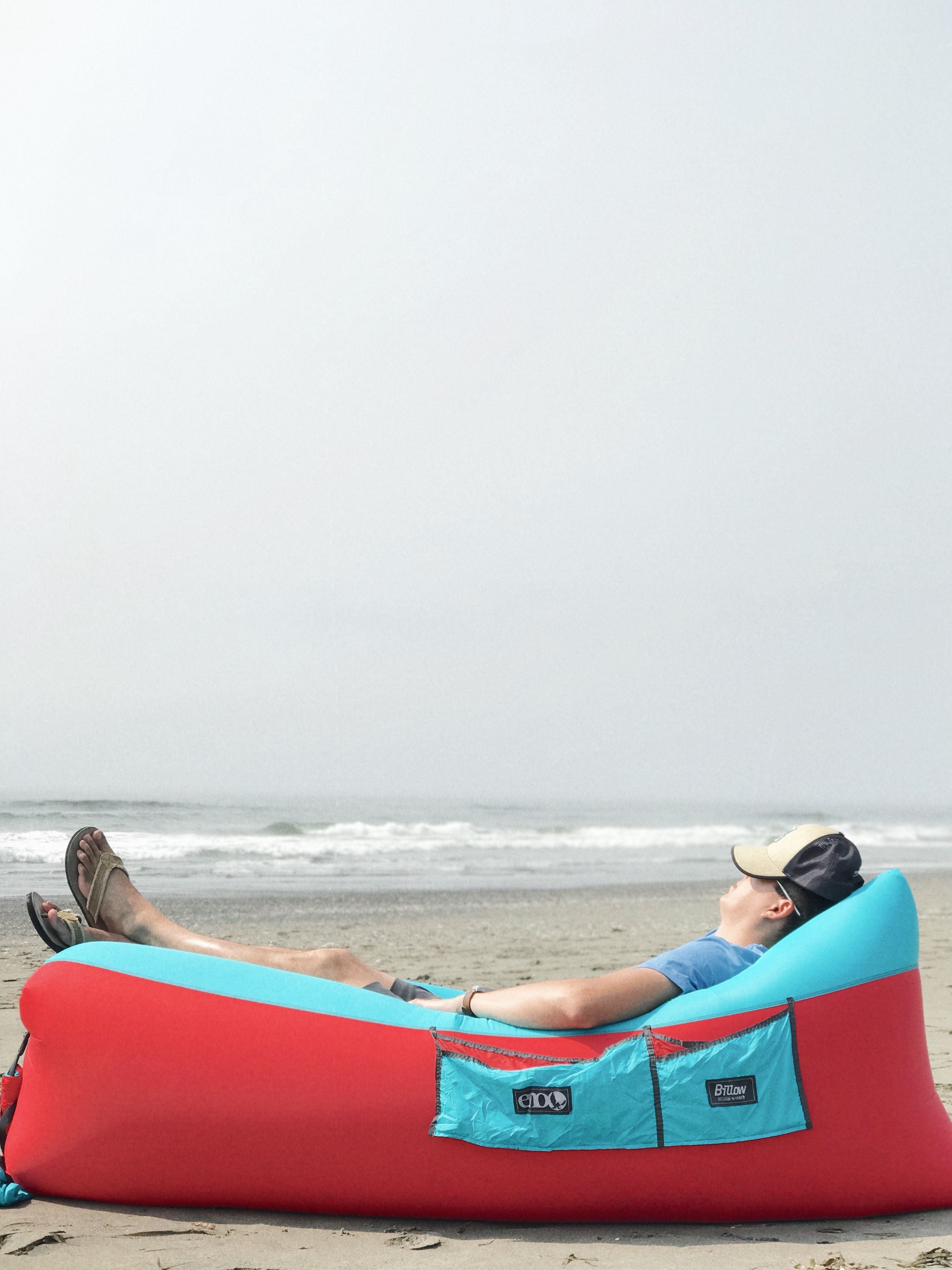 Big thanks to my wife, for the photos.
You can find these loungers from many companies, they are a large tube, folded over and sewn together. You inflate them by flailing about in the most spastic manner possible until you get some semblance of enough air, or you otherwise give up. You roll the ends shut and lounge.
I paid under $50 for mine, but honestly would have paid more, because even though I feel like a complete idiot when trying to inflate it — it's really fun to use. Yeah, fun.
I've made a lot of people lounge in mine, and everyone has the same reaction: comfortable, I like it. The kids loved it, and it quickly became one of the most fun things for them at the campsite. They jumped into it, and used it atop sharp rocks — no punctures. I drug it to the beach and used it there. I used it on decks too.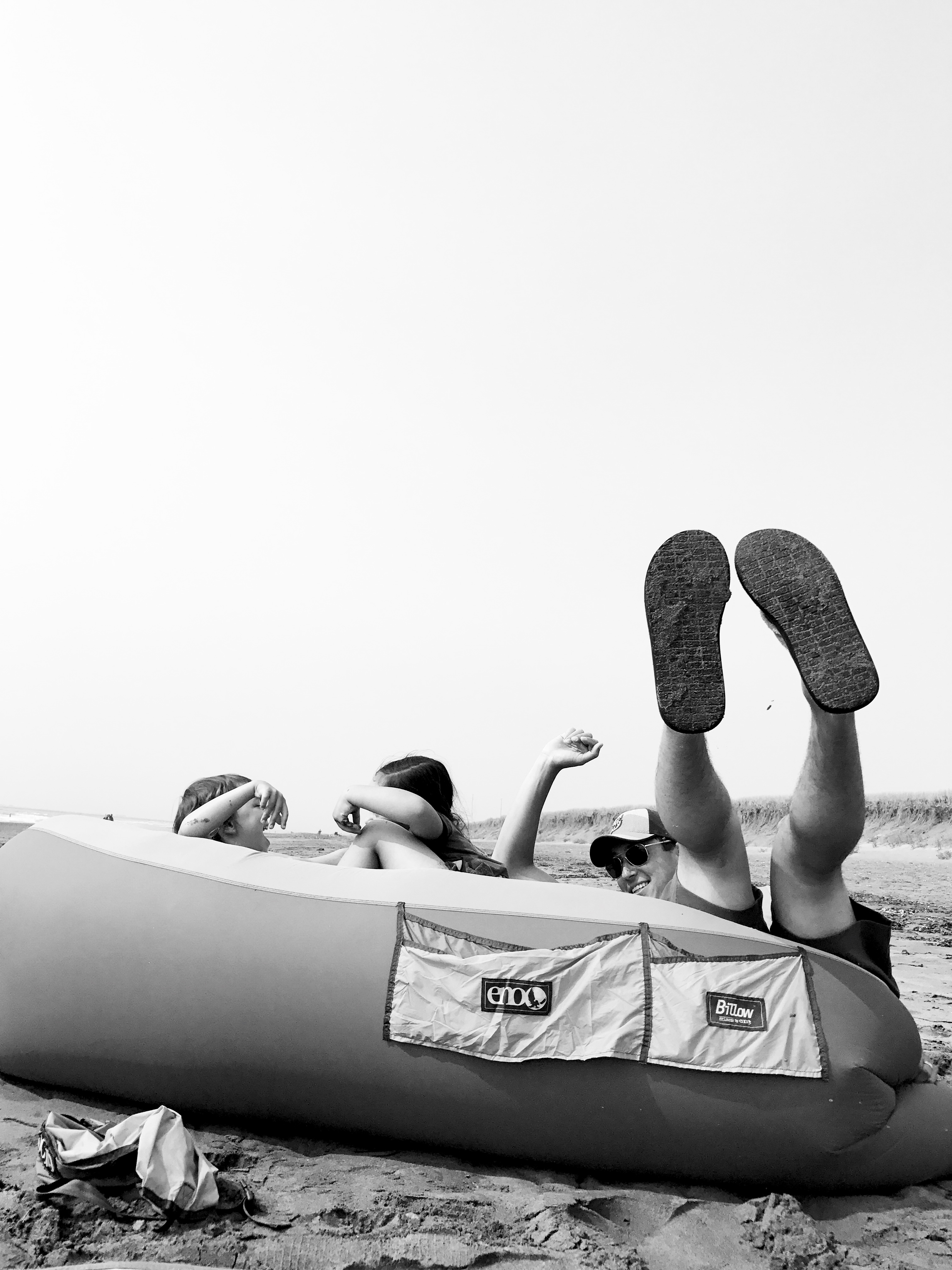 It's comfortable, like a portable hammock, just as wobbly too.
My Complaint
The first you already know: it's terrible to inflate. You never feel like you have enough air in it — only once did it inflate easily for me. It takes some practice and YouTube is filled with videos of people trying to show tricks, most (like all of YouTube) devoid from a certain reality.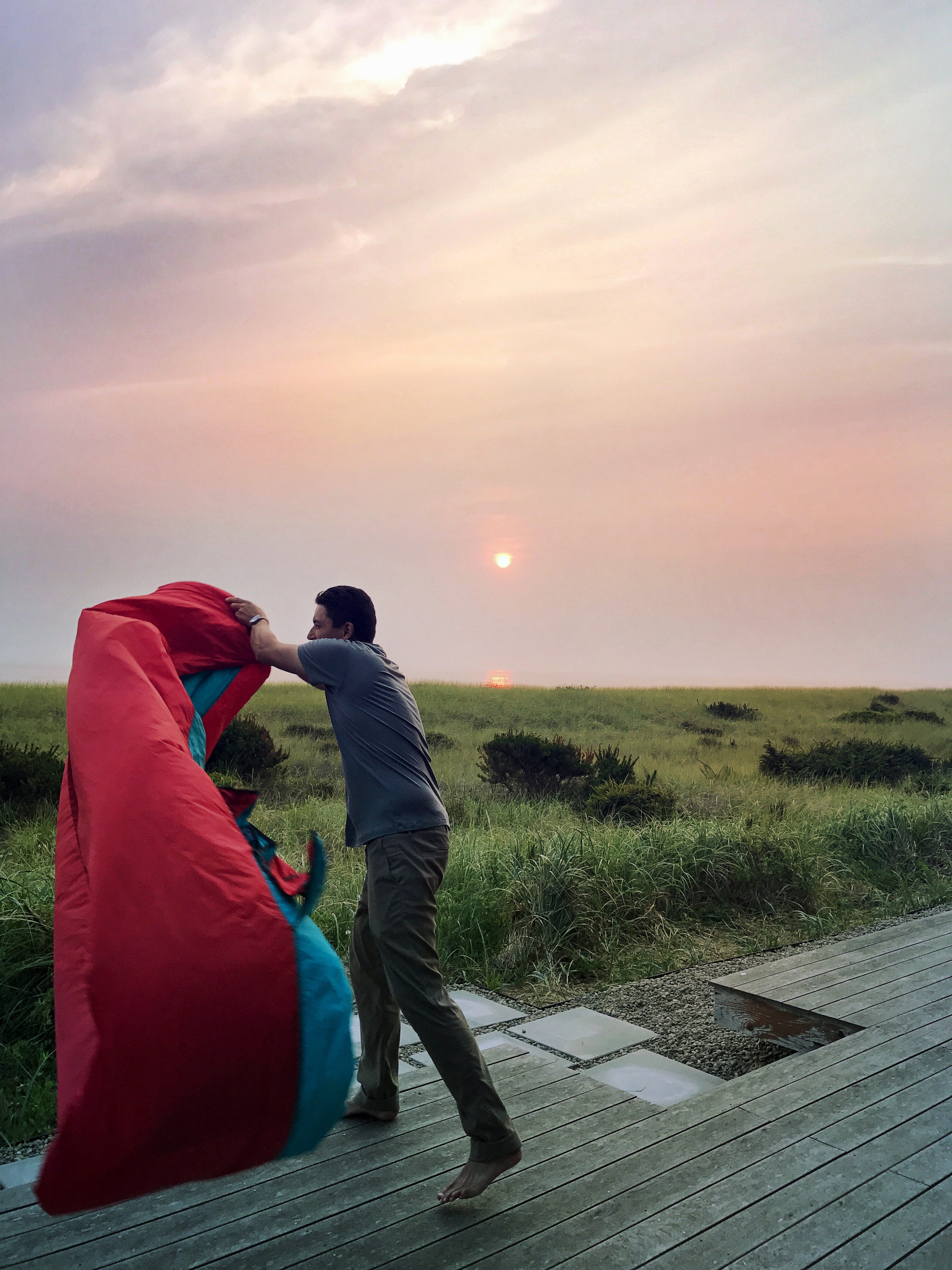 The simple truth is, if there is no wind, then don't bother. You really need a good breeze to get this thing filled. Even with that, you look stupid filling it. The tube is long and you basically waft it through the air to fill it, if there's no breeze then it's insanely hard to fill. Any breeze at all, and it fills much more easily. Strong wind, and you've got it made, but then why are you wanting to lounge outside?
A Good Buy
This isn't the greatest product, and other models/brands might be better (I have no clue, haven't ever seen them), but at this price it's really a fun thing to bring with you. It packs down small enough to clip to my backpack and is easier to transport than most packable chairs, making it a great item to lug to a beach instead of a chair. You can't really sit in it, so lounging is the correct term.
And my kids love it, so it's always a plus to have a distraction for them wherever we go.