Fixed blade knives are among the coolest knives you can get — they are bad ass. But, the usefulness of them is questionable. Are they useful? Yes. Are the useful very often? Not really. ((For most people, that is.)) However, there are such things as smaller fixed blade knives, among which the ESEE Izula is one of the more popular options.
The Izula has a small, but able, 2.6" blade on it made of 1095 high carbon steel. It's like a mini version of my favorite survival knife, the ESEE 4. And that makes it really interesting.
Why a small fixed blade?
There are a lot of reasons to go through for why you would want a small fixed blade knife, but for me the primary reason is that it often makes for a better tool than a more standard survival sized fixed blade, while also being much stronger than your average pocket knife. It's also very non-threatening knife, so you can carry it, or use it, without people looking at you sideways. And, the smaller blade means that it's much easier to use and handle for the majority of tasks you will want it for.
Many people will carry these knives everyday, but I have no interest in that. I wanted a much smaller knife to keep in my day hiking pack, should I need something more robust than my pocket knife, I have something which doesn't take up a ton of space, or look like a weapon.
All in all, I would suspect most people will get more use out of a small fixed blade than they will a survival knife — especially since it is far less intimidating to use, and overall easier to handle. For me, it's a much better tool for most, but not all, tasks.
Design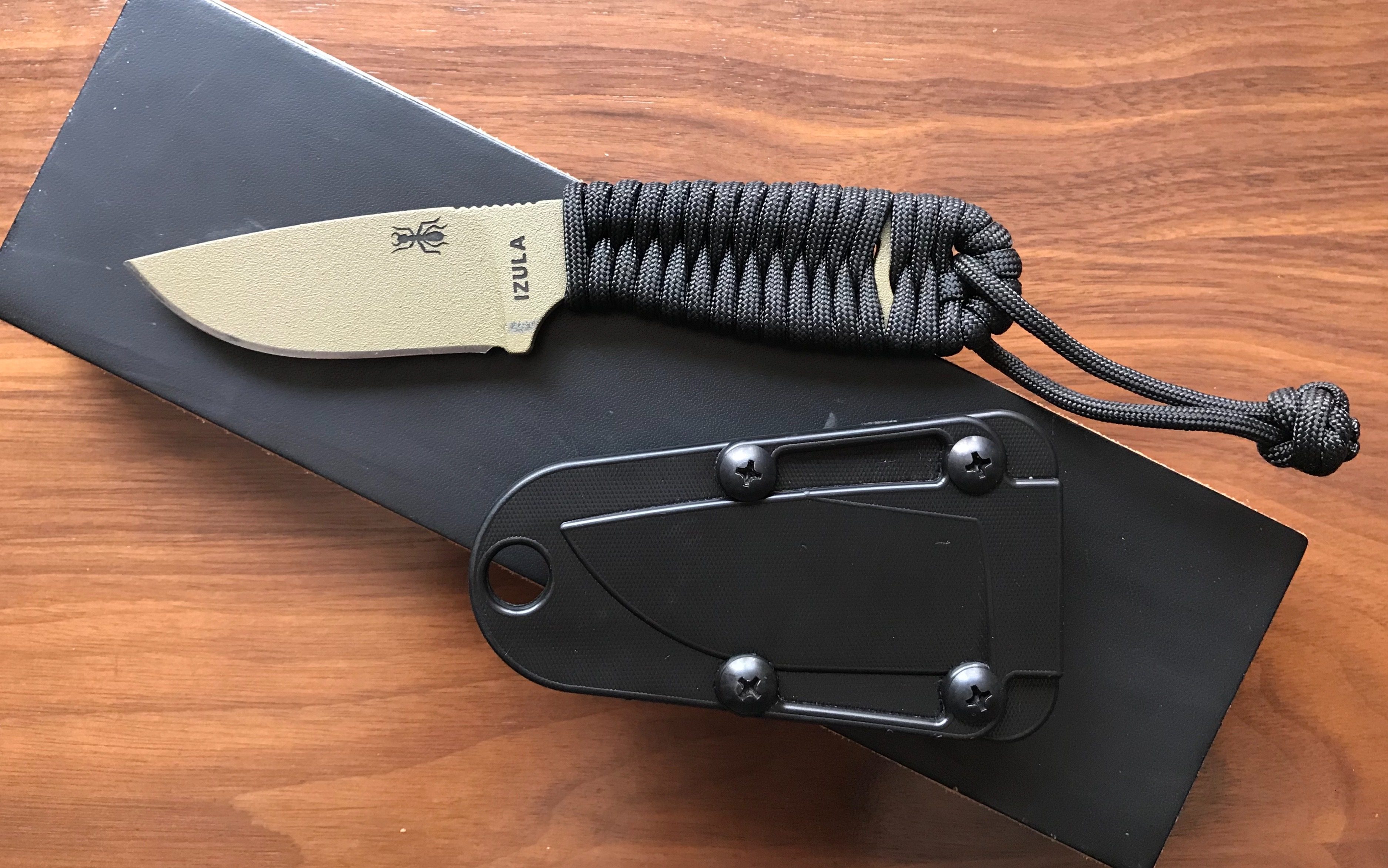 I love the design of this knife, the open all steel handle looks very cool and keeps the weight down. The drop point is excellent as is the 1095 steel. The biggest issue with the design is the heavy coating on the metal, it protects the blade, but hinders the slicing of the tool. Overall, it's an ESEE knife, and if you've had one before then you know what that means.
Izula I vs. II vs. Candiru
I have the Izula I, the II is the same knife, but a little longer handle and comes with micarta handle scales standard. The Candiru is smaller than the Izula I. Each are great, depending on what you want to use them for, but the Izula I strikes the best balance of the three.
Use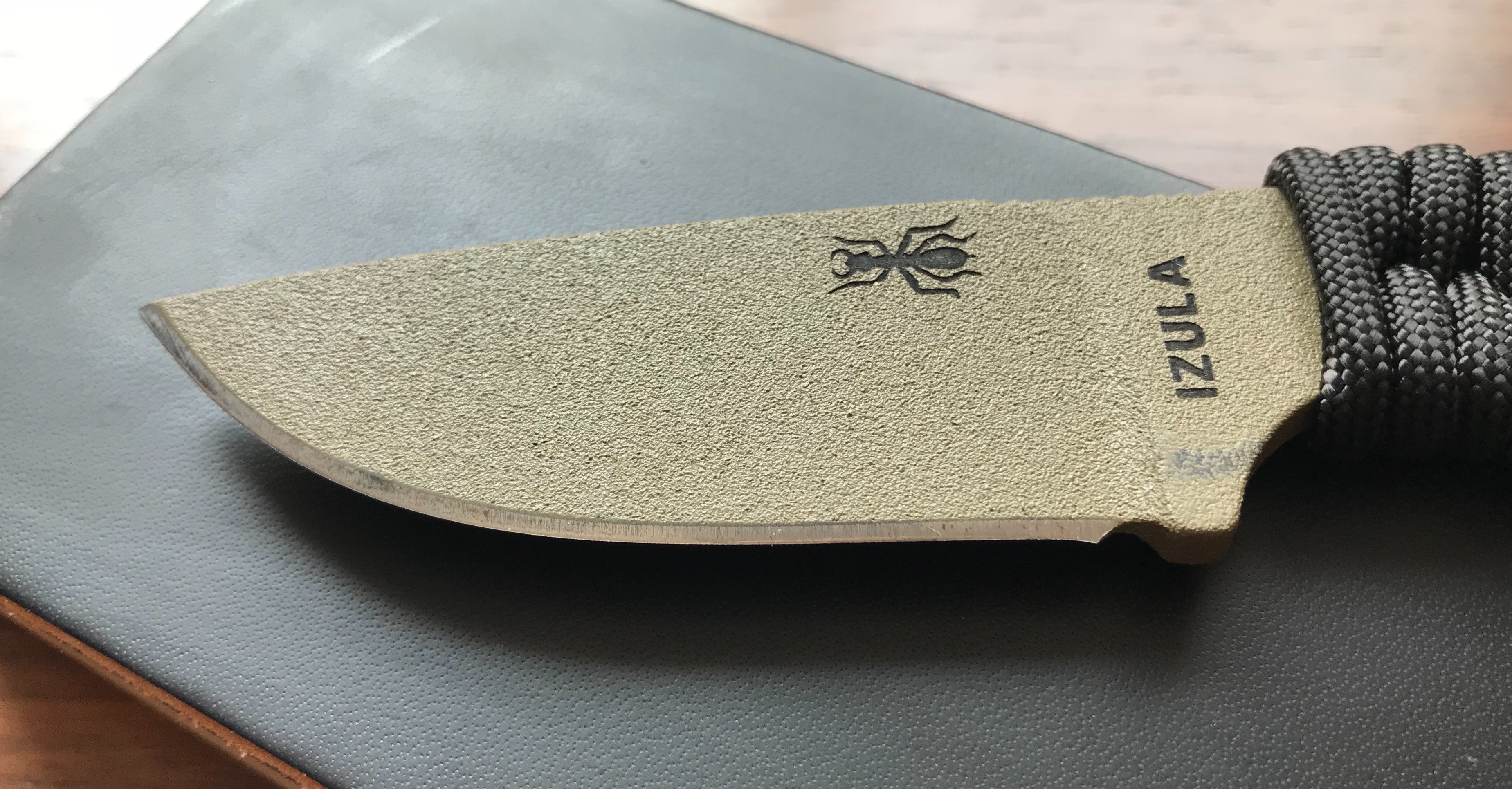 When you use this knife, it's like having an insanely robust pocket knife. The overall size is closer to a pocket knife than most any other fixed blade knife, with the benefit being that it is as hard use as a fixed blade.
The biggest issue with this blade is the handle. The edges of the handle are very sharp, and hard on the hand. It will most certainly give you blisters with prolonged use, not just because of the sharpness of the edges, but because of the rough coating too.
To mitigate this, a popular option is to wrap the handle in paracord, which I bought the knife intending to do — once this was done the knife was a joy to use. This completely removed the pain of the handle itself.
Sheath
The ESEE-4 I have came with a Kydex sheath, new ESEE models come with a polymer sheath (read: hard plastic). It's shit. I hate this sheath. It holds the blade well, and locks it in there tight, but it's hard to pull the blade out, or lock it in. Since you need to use added force for stowing, or deploying the blade, the sheath actually adds a dangerous element to the setup.
There are many people making third party kydex sheaths for these, for about $30-40 each. Not ideal, but likely worth looking into.
Overall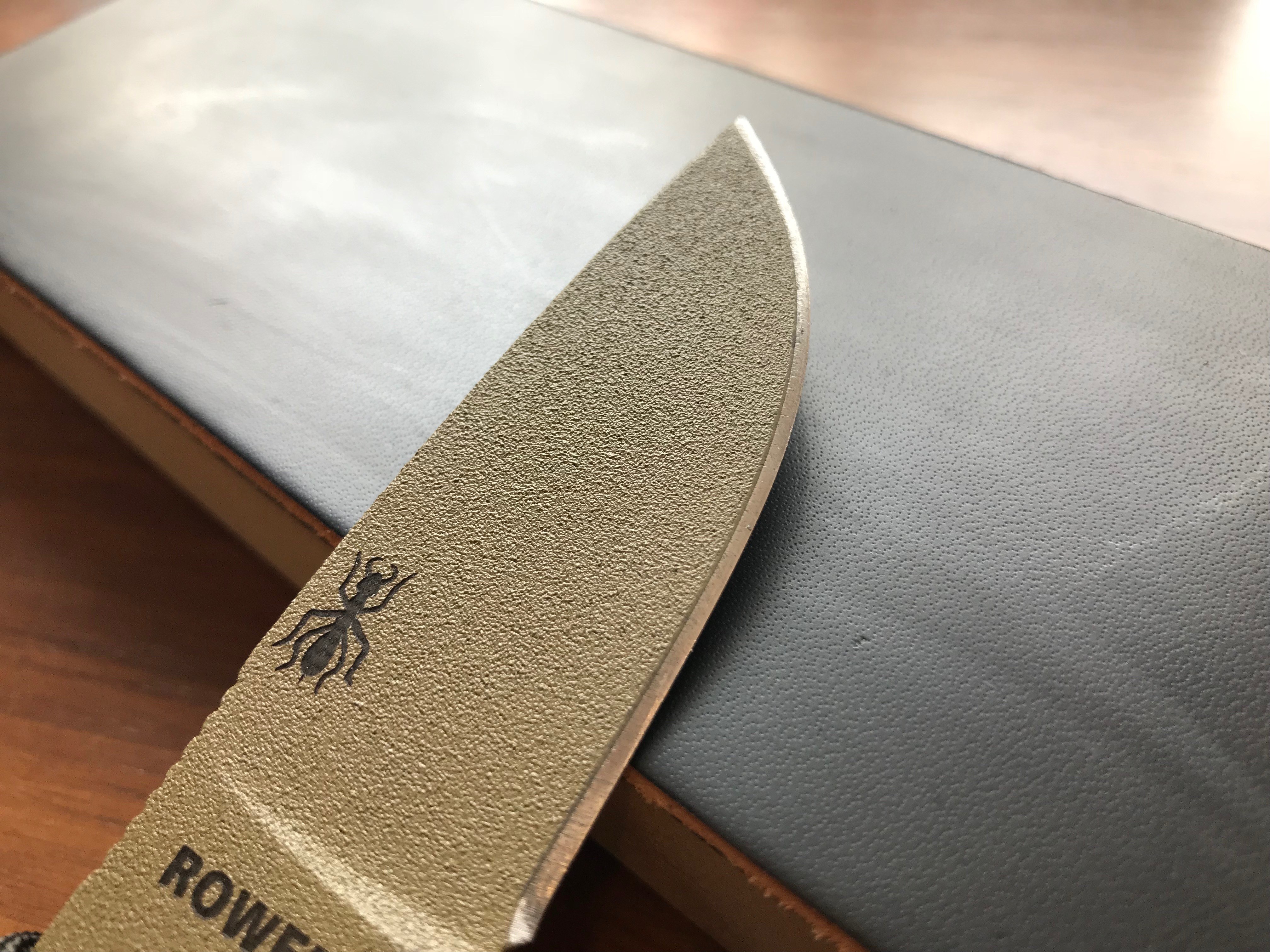 This is like a pocket knife on steroids. I wouldn't carry this as an EDC, but when I go hiking, it will make a strong case for me to take it over a pocket knife + fixed blade, instead I might carry this and a larger fixed blade for my backpacking trips.
This is an extremely good knife, with an extremely poor sheath. Fix the latter, and things will improve dramatically. The biggest drawback of the Izula over a pocket knife is the coating, which keeps it from being a good slicing blade.
At $50, it's a good value for the quality. I'm sure there are many hikers who would need nothing more than this. It's small enough that you could leave it on your belt at a campsite without turning heads, and use it without feeling like Rambo. For a lot of people building an emergency bag, I would say this is a really good option if you don't like knives in general, but want something which you can depend on.