Months ago I set out to find a good jacket for summer/spring and days where I need a light layer on top, but nothing wind/water/insulating, just something to toss on. I wanted something which wasn't typical cotton, and I stumbled on Triple Aught Design's Recon RS jacket. It's a Nylon-Cotton blend which is quite popular in technical minded clothing arena, with a overall military look to it.
I picked up the ME Green color, but also ordered a "Deception" which I returned as it was too large. The Green is a much better color for me, as Deception was overall too dark (but a very cool color). I've been using this jacket for a few months now, both at the coast, and camping.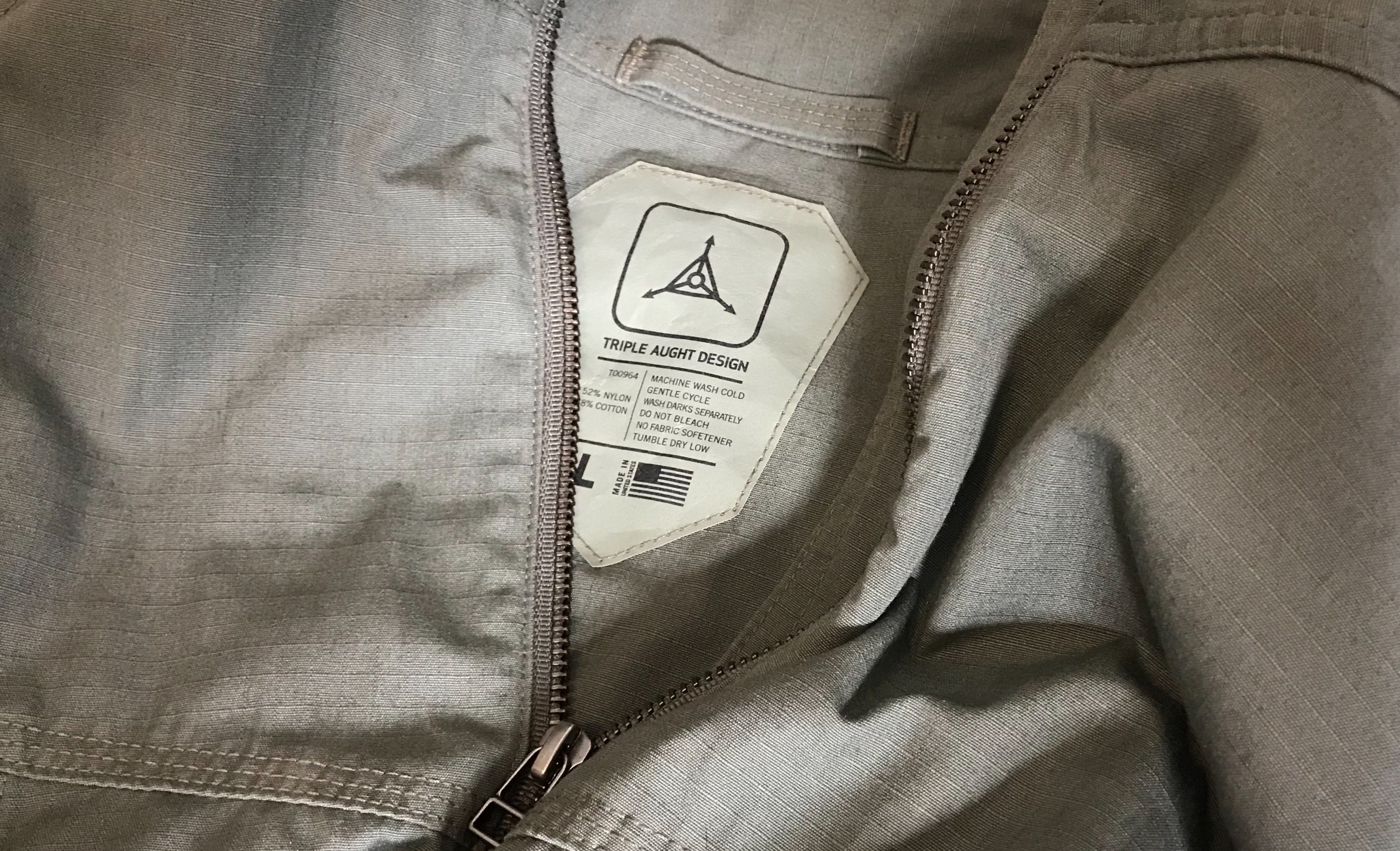 It quickly picked up campfire smells, which dissipated nicely. It has yet to look dirty, as it seems to resist dirt and kid goop well.
This jacket also has some really neat things to it which are not immediately apparent, little touches that make it more than a basic.
Range of Motion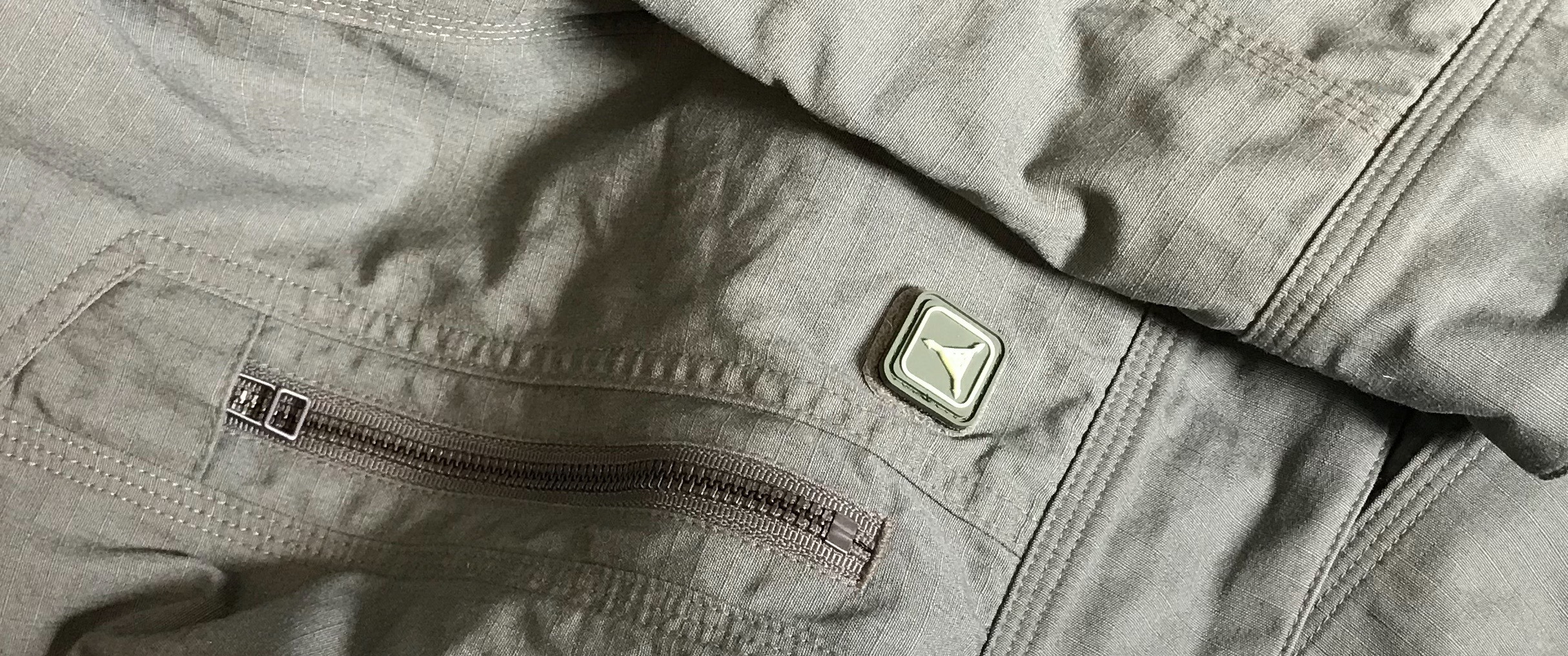 The sleeves of this jacket are one of the best parts, they have amazing range of movement, never once binding on my arms or shoulders. Not only are the sleeves articulated, but the back of the jacket has extra fabric which allows for great movement.
Even when put over a flannel shirt, and working around a camp site — I never felt like the jacket was constricting me.
Warmth
A jacket is no good if it doesn't keep you warm. I've now used this both camping, and at the beach with only a t-shirt or flannel shirt underneath and in both circumstances it kept me very warm. It does a good job of blocking out the wind, but don't mistake it for an insulation layer. It's a mild wind blocking layer at most.
Still, for cool summer nights, it's a great layer weight.
Pocket Organization
Inside each of the two front hand pockets are vertical slots for holding a wide variety of items in place. Great for pocket knives, or lighters. This is a really stellar touch, I wish more jackets did this.
It's all too common for me to load a jacket pockets with stuff, then be forced to pull everything out to get to the one item I want. The Recon seeks to stop that by allowing you organization, within the pocket. Some slots can be hard to get larger items in and out, but it you are using something with a pocket clip, then it's really easy to use.
Overall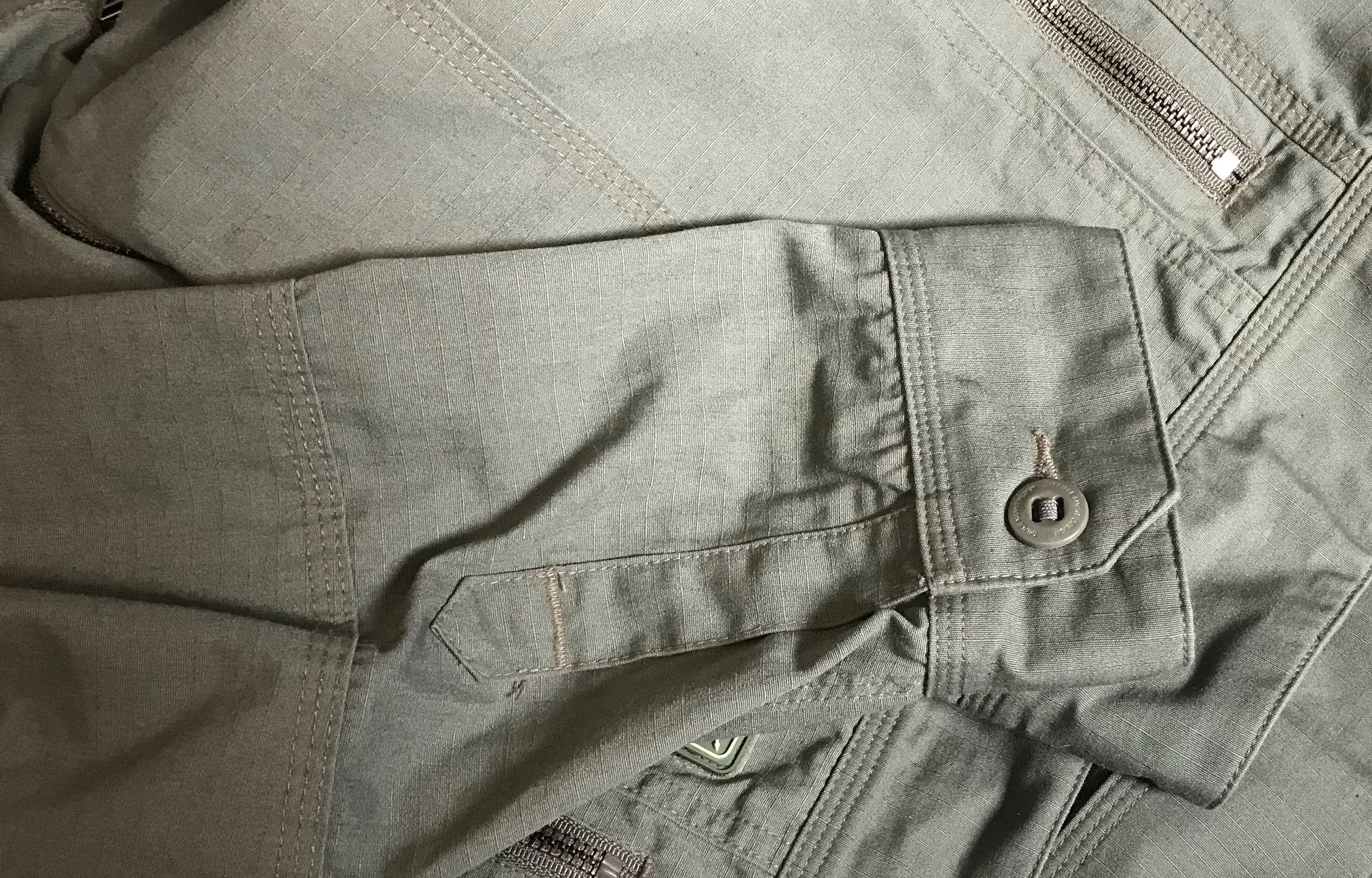 This is one of my favorite jackets, and I can't wait for the weather to cool off again. It's a nice mix of traditional materials, blended with modern — giving you a traditional look with better performance than it would look. The ability of this jacket to stop the wind is impressive and unexpected. It's bulky to pack around, but it should be telling that I've been packing it on trips where I know the weather might cool off, despite how much room it takes up.
The styling won't be for everyone, but choosing the right color is what will skew the look of this jacket one way or the other.
Love this jacket.