When I switched from the Apple Airport routers, to a Netgear Nighthawk I was damned happy. It had good range and never failed me — I stopped even thinking about my WiFi network. But then Netgear failed to keep me safe, and lost my trust.
At the urging of a coworker I set up a complex and robust UniFi system. This required almost a full night to setup and configure correctly. But, like the Netgear, it never went down and never needed me to futz with it. The speed was great, but the range suffered the most. Adding another access point to that system would have solved the issue, but that required the impossible act of running Ethernet between the two — something I don't think would be able to be done without a lot of effort to hide the wires and even still I think wires would have been visible.
So I started drooling over the AmpliFi and finally had enough with my network and bought an AmpliFi HD kit. (They have two models, LR and HD, one is slower with more range, one is faster with less range. HD is the faster one.)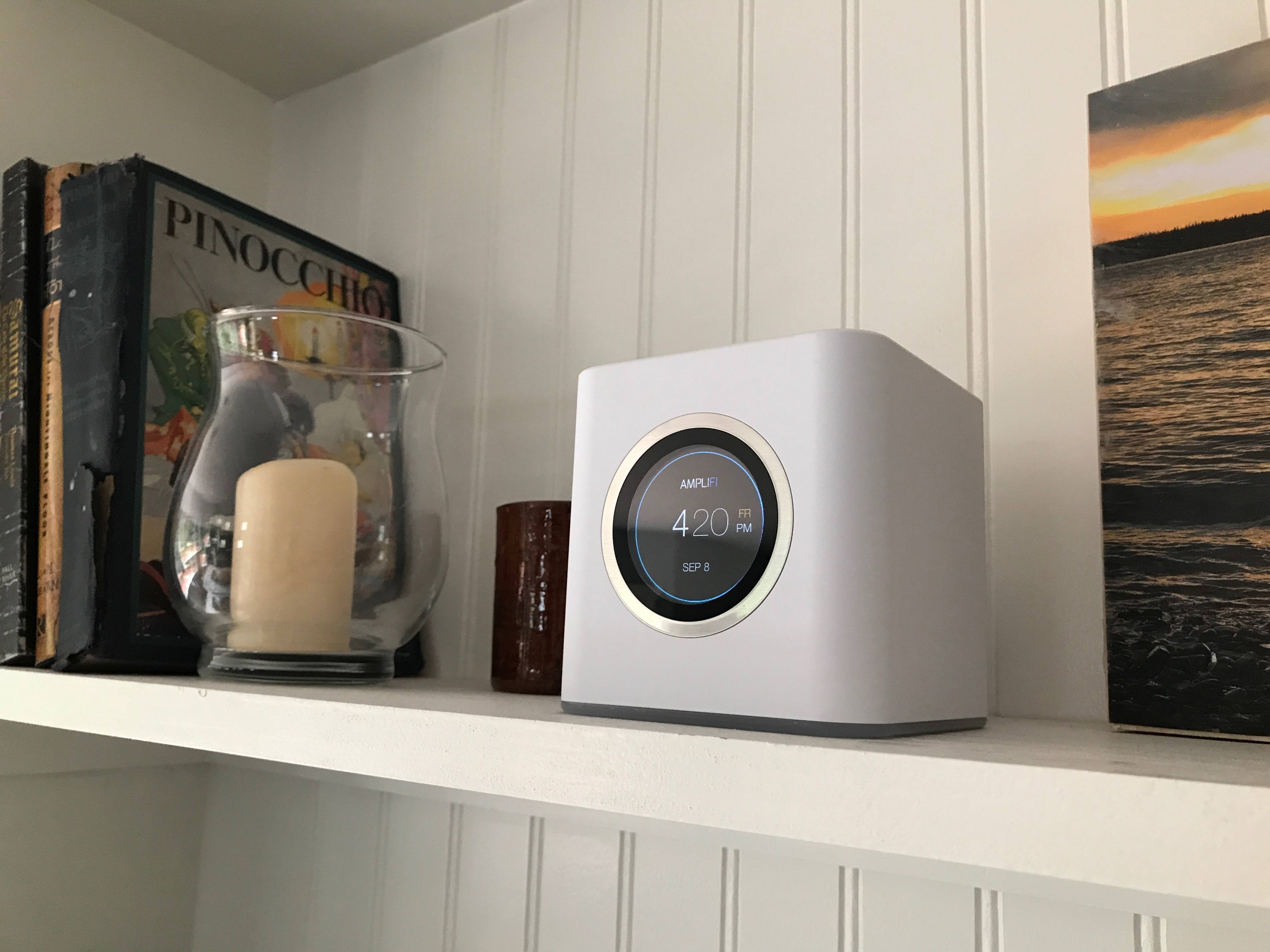 The AmpliFi is made by UniFi, but for the consumer. It's also, like Google WiFi or Eero, a mesh networking system with a main base router, and then mesh extenders (comes with two). I set this thing up in no time flat, from my iPhone.
What a great experience.
Performance
The speed is fast, and I cannot tell if I am on a mesh extender, or the main router. Everything is just fast. There is one tiny issue: drop outs. You see, sometimes iOS doesn't do a very good job about jumping between transmitters and this can lead to a lot of "WTF is up with the internet" moments.
It sounds like this is an issue with iOS 10.3.3 and up, but it also might not be an issue with that. So who knows, but removing the mesh extenders solves the problem. So when everything works, it's great, but I also have to think about it a lot more than I did with any other system.
I'd call the performance, meh, so far. And I don't know quite who to blame. (I thought iOS 11b7 had fixed this, but it doesn't seem like it.) The problem is, without the extenders, I don't get good signal in my office, so I must keep them on. Even without the extenders, there's issues. I believe it might even trace back to my internet connection itself, but I can't rule out that this all started when I moved to the AmpliFi system, either way the Internet connection at my house has just been "repaired" by Comcast and I don't have more to report at this time.
Range
Fantastic. I mean my entire house and yard has excellent coverage. I blanketed the shit out of my property. Two thumbs up.
Overall
I am not quite satisfied. There's too many interruptions on the network for me to be happy with this. It's probably the best WiFi coverage I have ever had in a house, actually it is the best. But if it doesn't always work, does that even matter if I have a signal? It was at least as easy to setup as an Apple Airport, which was really nice. The hardware is great looking as well.
Until these connection issues are sorted, I don't know what to make of it all. I will say, I really want to like this system, as it is very slick.