When I snagged the Ferrosi pants for hiking, I knew I would need to grab a belt of some sort. The common style for hiking is a simple nylon web belt, but I went for something different in the Arcade Adventure Belt. This is a basically an elastic strap with a buckle. What's neat about this is that it retains a lot of comfort, while allowing you to tighten the belt if you need to support your pants a little more.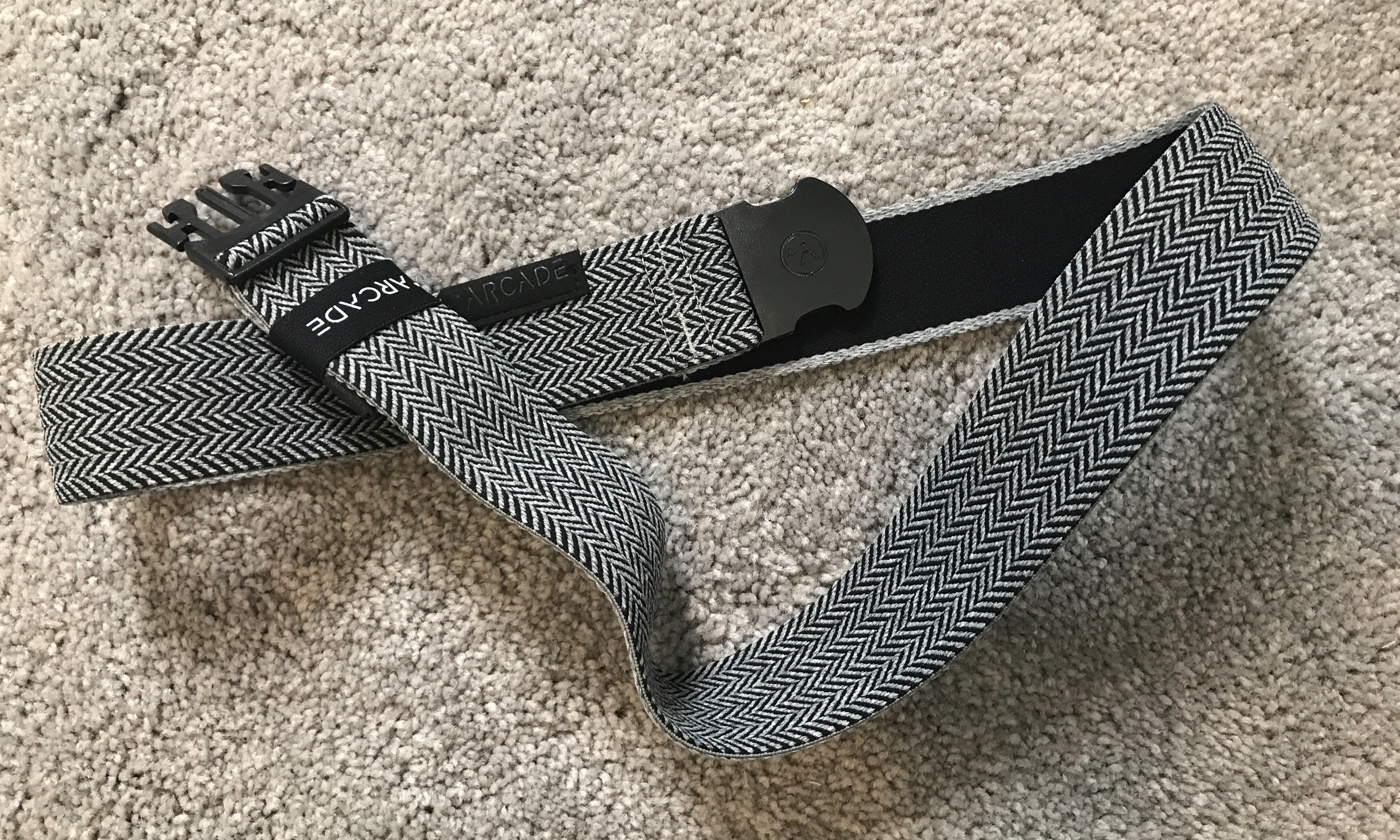 I've been using this belt for a few months, and have a few thoughts on it:
It's very comfortable to wear on a regular basis. Because the belt itself is stretchy, it moves with you really well.
Despite the comfort, it supports your pants well.
Because of the elastic nature, it's not a good option when you want to attach something to the belt.
It's harder to adjust when wearing it than I had anticipated. Perhaps Slidebelts have ruined me.
It looks like something you wear hiking, it's very casual.
It weighs nothing.
I only need a belt for a few pairs of pants, as they can be a bit loose at times when I am being active. And for those times this is a really great choice, but it's also not something I care to leave the house wearing — unless it's to go out into the woods or do yard work.
For $30, this belt is fantastic. Just about any other belt might be stronger, but if you want something to comfortably snug up a slightly loose pair of pants, then this is among the better options I've found. For all other needs I wear a Slidebelt.
You can look at all the options for Arcade belts here.