Note: this is backpack was provided to me at no charge, for the purposes of this review.
When we last talked about Flowfold, I heaved praise on the their minimalist wallet — which I am still using and love — but I also mentioned that they make backpacks. A couple weeks ago Flowfold sent over their 10L Minimalist backpack, made from the same material (and color in this case, though they sell others) as my wallet. It's a cute match.
I really like 10L backpacks, as I find them insanely useful for being out and about with kids — they are my dad bags. The best I've ever tested in this size class is the GORUCK 10L Bullet Ruck, which is hard to beat. The Flowfold is only similar in size and nothing else.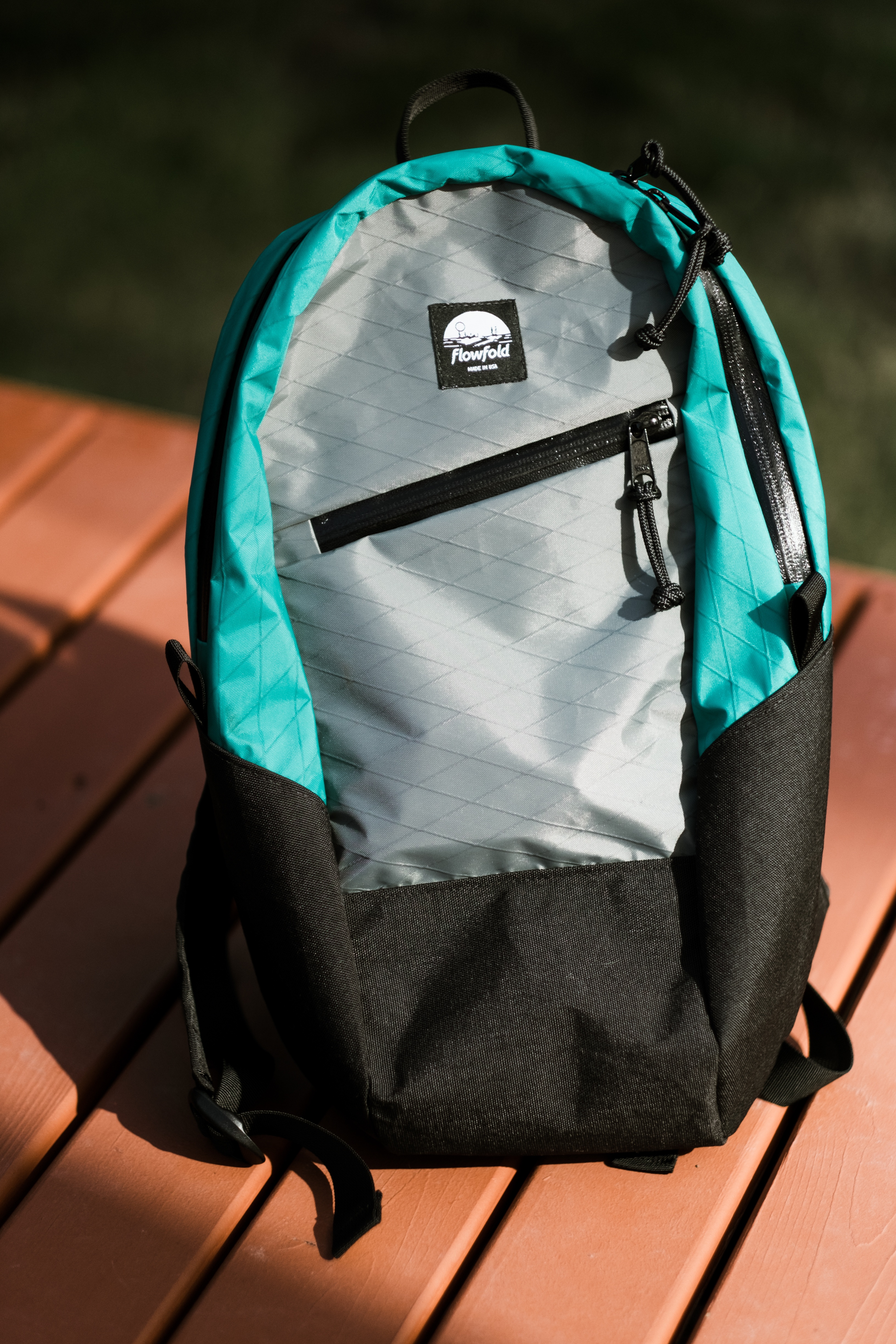 My thanks to my wife, Erin, for the photos.
Size
I've mentioned this before, but I'll say it again, there's no standard way people measure bags to determine the 'liter' size of them. So this is a 10L bag, and what that really means is that it is in the same class as other 10L bags. Really, someone should develop a marble test or something: as in see how many of a certain size marble you can fill the bag with, then we can say two fun things:
This is a 50,000 marble bag.
Aw shit, my bag lost its marbles.
It's the system we deserve.
Anyways, back to this bag, the bag is on the smaller end of the 10L (for comparison, GORUCK is on the higher end) which means that it packs a bit smaller and feels a bit smaller. This is not a bad or good thing, it's just a thing. Now do you see why we need the marble system?
Overall, it's a 10L size class bag, which is really small for most people. I like them, and I like the size of this bag. The biggest concern is that it looks small on my back, but my wife and family (dad, step-mom) said nothing when I wore it around them, so it must not be too bad.
Material
This bag is made of sail cloth, it's durable and waterproof, or as water proof as a bag with zippers can ever be. It has areas covered in a more standard canvas feeling nylon, notably on the inside of the straps, and the back and bottom of the bag.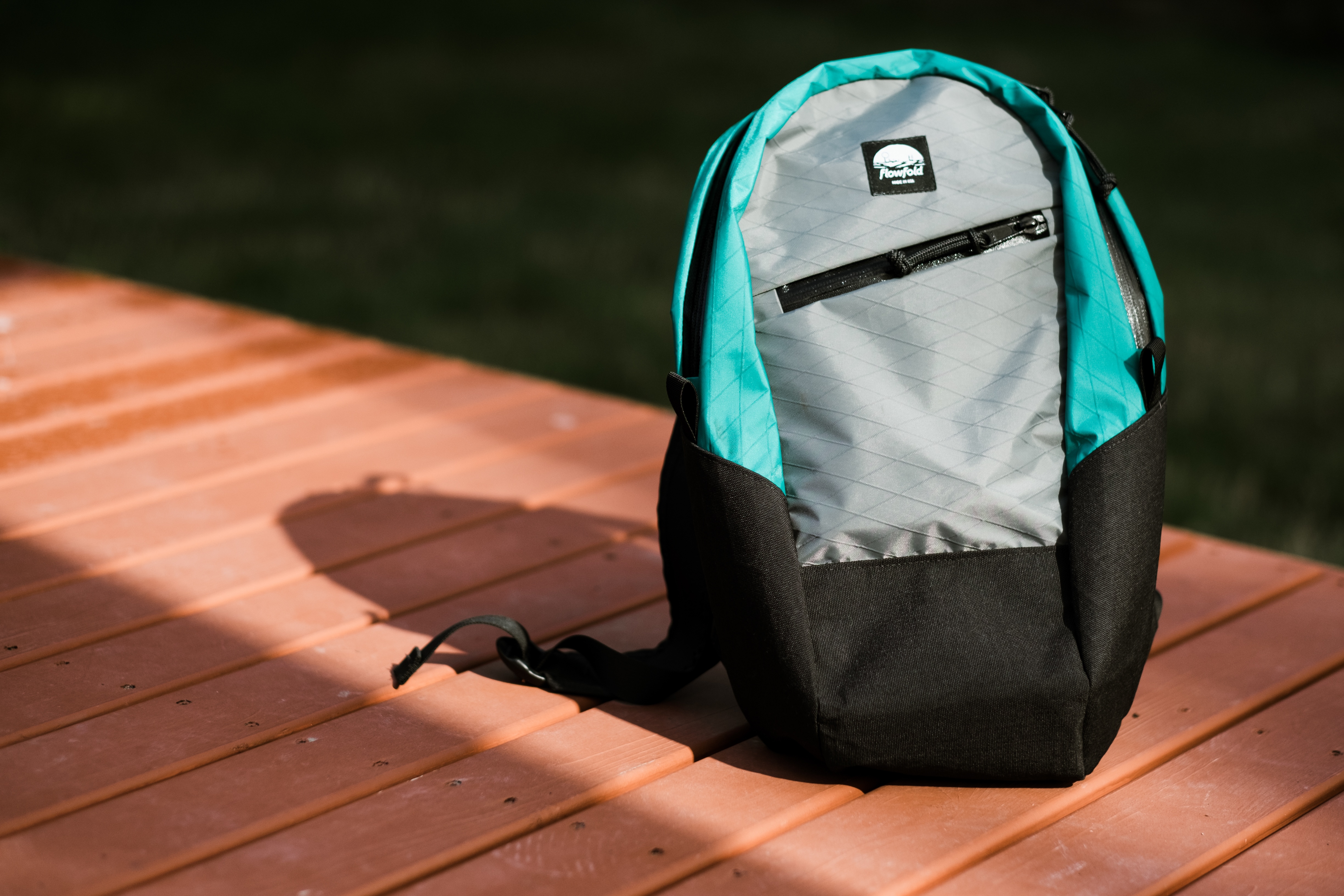 There's no frame sheet, but the material is so rigid that it can stand on its own without flopping into a pile driven by gravity. So you can smash it, fold it, and stow it away in another bag, and then unravel it and use it with it being no worse fro the wear.
It's crinkly, but you don't hear it because the rigidity precludes it from ever making such undisciplined sounds. It's an odd material for a bag, thick, rigid, pliable, and yet oddly light.
Comfort
I've used this bag for my dad bag and walked for 5 hours through a state fair with it. It doesn't look comfortable, but it is. The straps are wide enough to make their complete lack of padding a non issue. Though, without a frame sheet you will battle to make sure that what is in the pack is smooth along your back for comfort.
This type of bag isn't meant to carry a heavy load, and if you keep it light it will never be uncomfortable.
Use
I wasn't sure what to expect in use. It's hard to tell how good a bag is when you pack it up for a day and it mostly sits in the car, or in the corner of a room. But at the State Fair, getting things in and out, and putting in stuff I had not accounted for, that's a real test.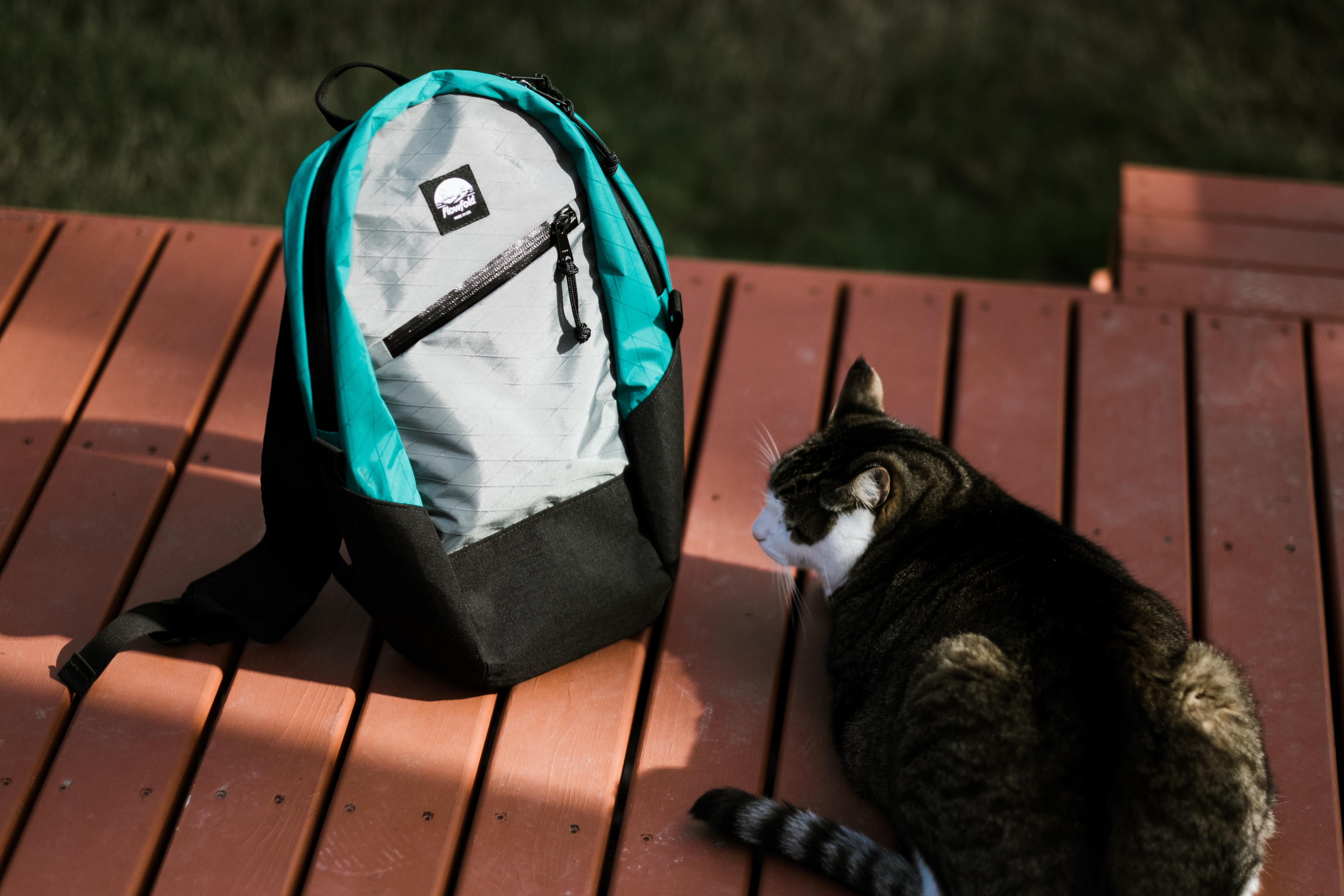 And I am happy to report that it passed with flying colors. The bag held everything, was comfortable, and plenty durable. When it comes to using this bag, the only issue I ran into, was the lack of a framesheet causing me to readjust the things in the bag to keep it comfortable on my back. That's less of a flaw, and more of a trade off with this type of light weight and packable design.
Nits
I have two small issues with the pack, the straps are almost not long enough for me. I'd love them to have about 6 inches more length on the adjustable portion so that I can wear the backpack as I end up with bulkier clothing on in the winter.
The second issue is that material used on the back of the bag, I think this was mostly chosen to give a softer feel, but it also adds friction. This caused my wool t-shirt to leave material on the bag, and overall doesn't seem to do much. I'd love for this to be the smooth material as well.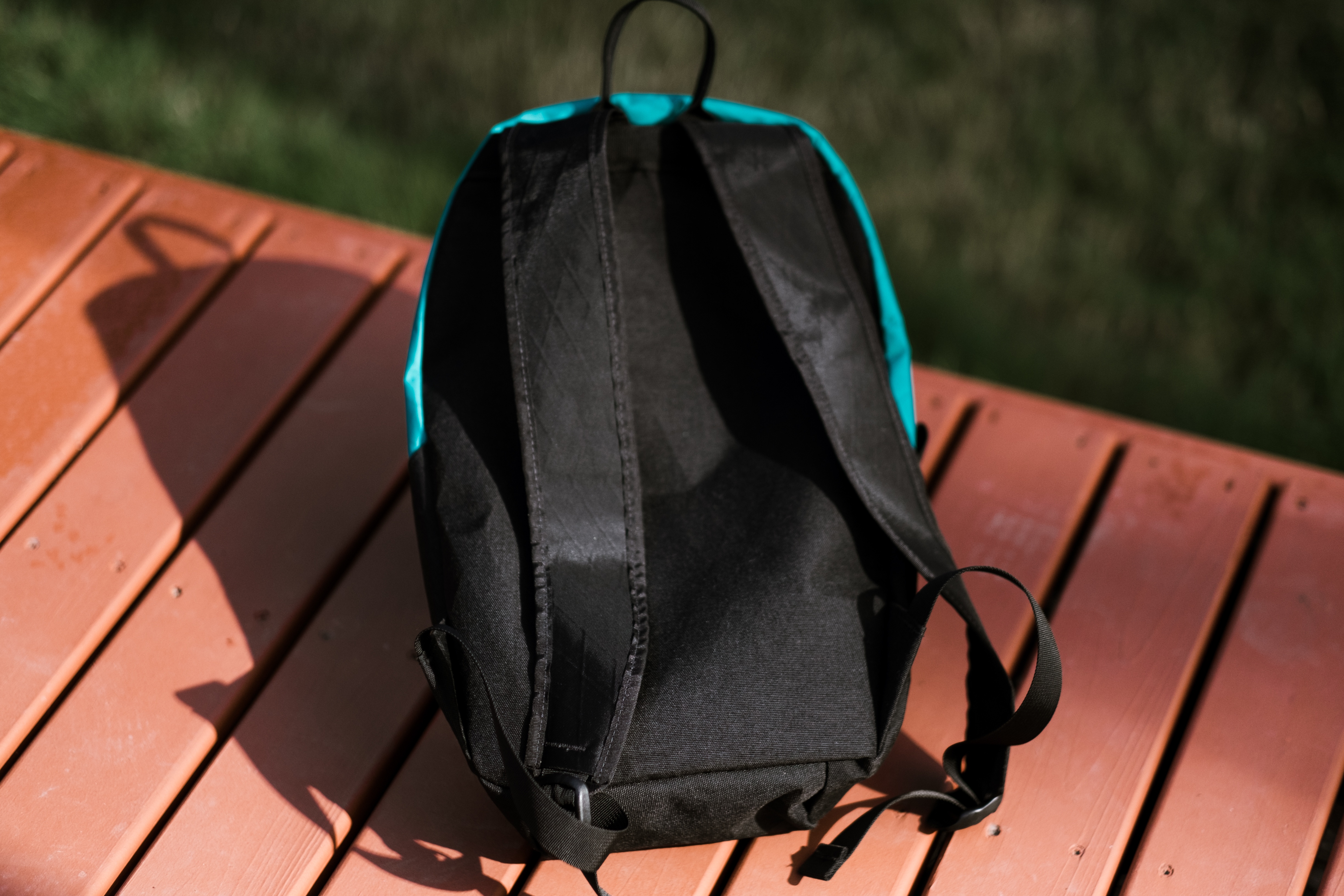 Conclusion
I wasn't sure what to make of this bag when I got my hands on it, but after putting it through its paces, this is clearly a very good bag. It'll resist rain well, hold your light layers and some snacks and water, and it won't bog you down. You could easily stuff it inside a slightly larger backpack when you travel.
It's not for your electronics, it's to keep your hands empty when you are out and about in the world. At $75, it's a bargain for lightweight, well made, backpacks.