Among the Everyday Carry (EDC) community there's one stand out of multi-tools which everyone seems to own: Gerber's Dime. Now, before you read any further we need to talk about the price of this little multi-tool because it is an absurd $16 on Amazon at the time of writing. So when it comes to things I talk about on this site, it would be hard to say this is not among the most affordable.
But the Gerber Dime is also a very odd multi-tool. For one, it's not super high quality, it's not a piece of shit, but it's not going to last a life time. It's also tiny, to the point where it will be smaller than anything you think when you get it — taking up about as much volume as AirPods will.
But, having said all that, it's actually not useless. Which is why I am writing about it today.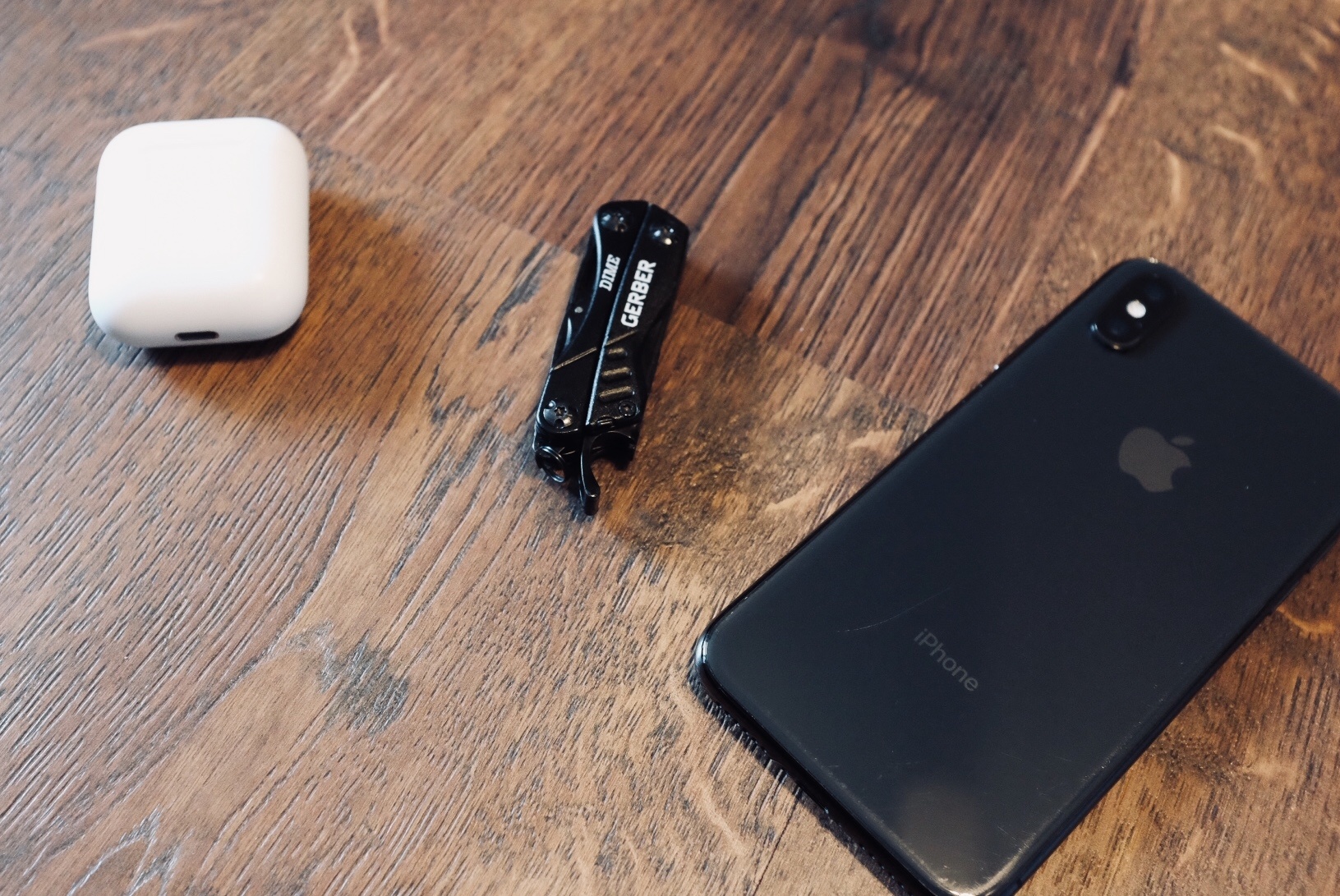 What It Does
For such a tiny tool, it is chalked full of handy tools. Always at the ready is a bottle opener, because it seems the EDC community is really concerned about not being able to quickly open bottles — though this one does seems to work well. There's a small pair of scissors, a flat tip screw driver, a uselessly sized file with maybe a little pry bar thing at the tip. A sheepsfoot styled knife blade, and a tool to aid in opening those plastic bubble packages which everyone hates. Opening the tool reveals a small pair of needle nose pliers with somewhat of a wire cutter on them. The pliers themselves are also spring loaded.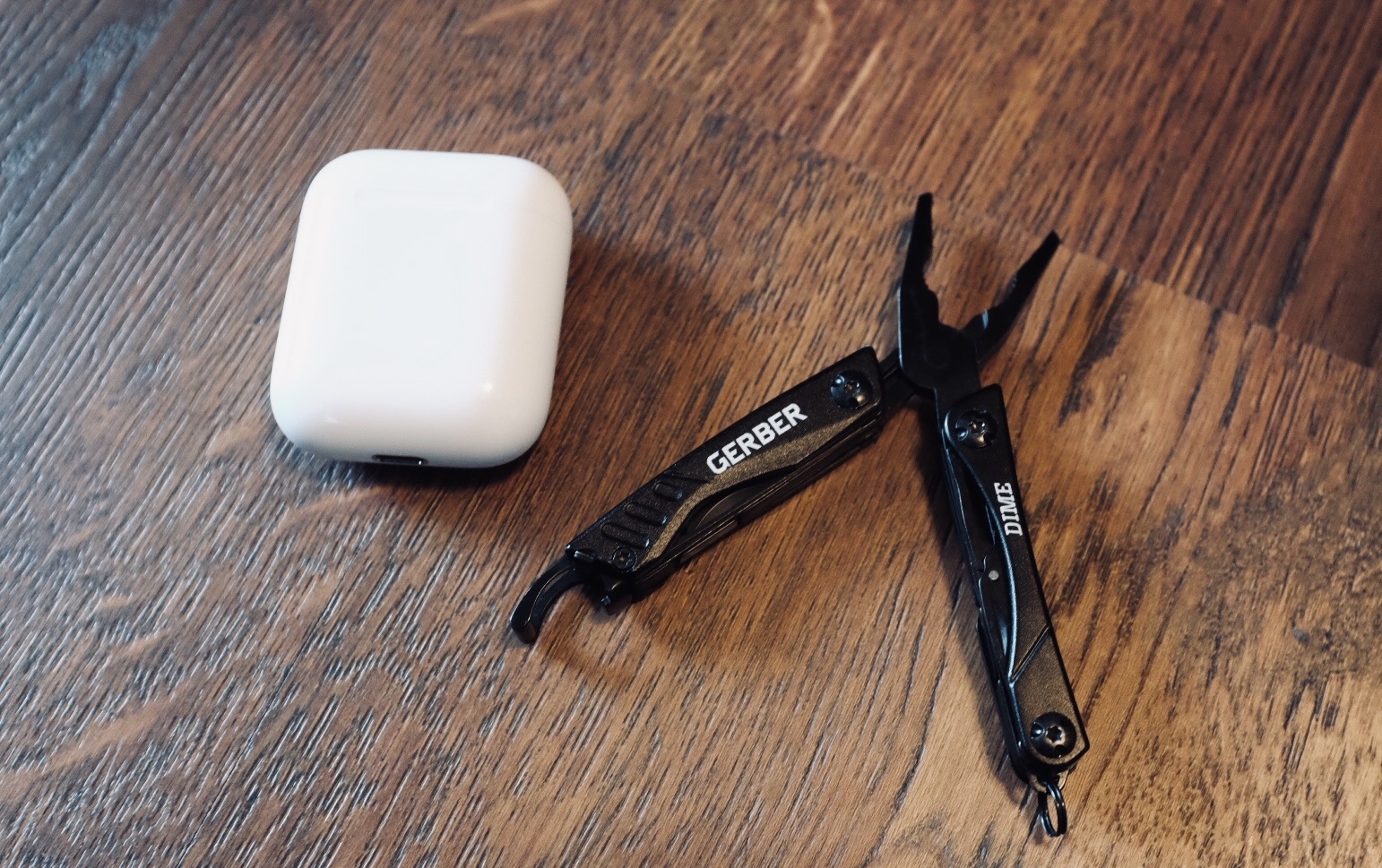 Where it Falls Short
The knife blade is terrible, and the pliers are pretty hit and miss. The pliers have a very small area at the tip where they can grab onto finer things, but the diminutive size of the tool means you really reach for these when there are small things to grip. This is a bit frustrating.
Perhaps the biggest issue I have though, is that it feels as though my finger nail is going to get chipped trying to pull out the different tools. Hopefully this alleviates over time with break in, but right now it's borderline a deal breaker.
Where it Excels
That bubble package opener I mentioned is simply fantastic. I had heard it was really good, and that's why I bought the tool — but it's better than really good. It tears through a bubble package with ease, and control. Never will you feel like you are are about to cut your hand off, or be frustrated with those packages again.
The size is also amazing. This is really why the Dime is so popular: it's the perfect size. It can fit in your pocket, and yet still be large enough to be useful.
Overall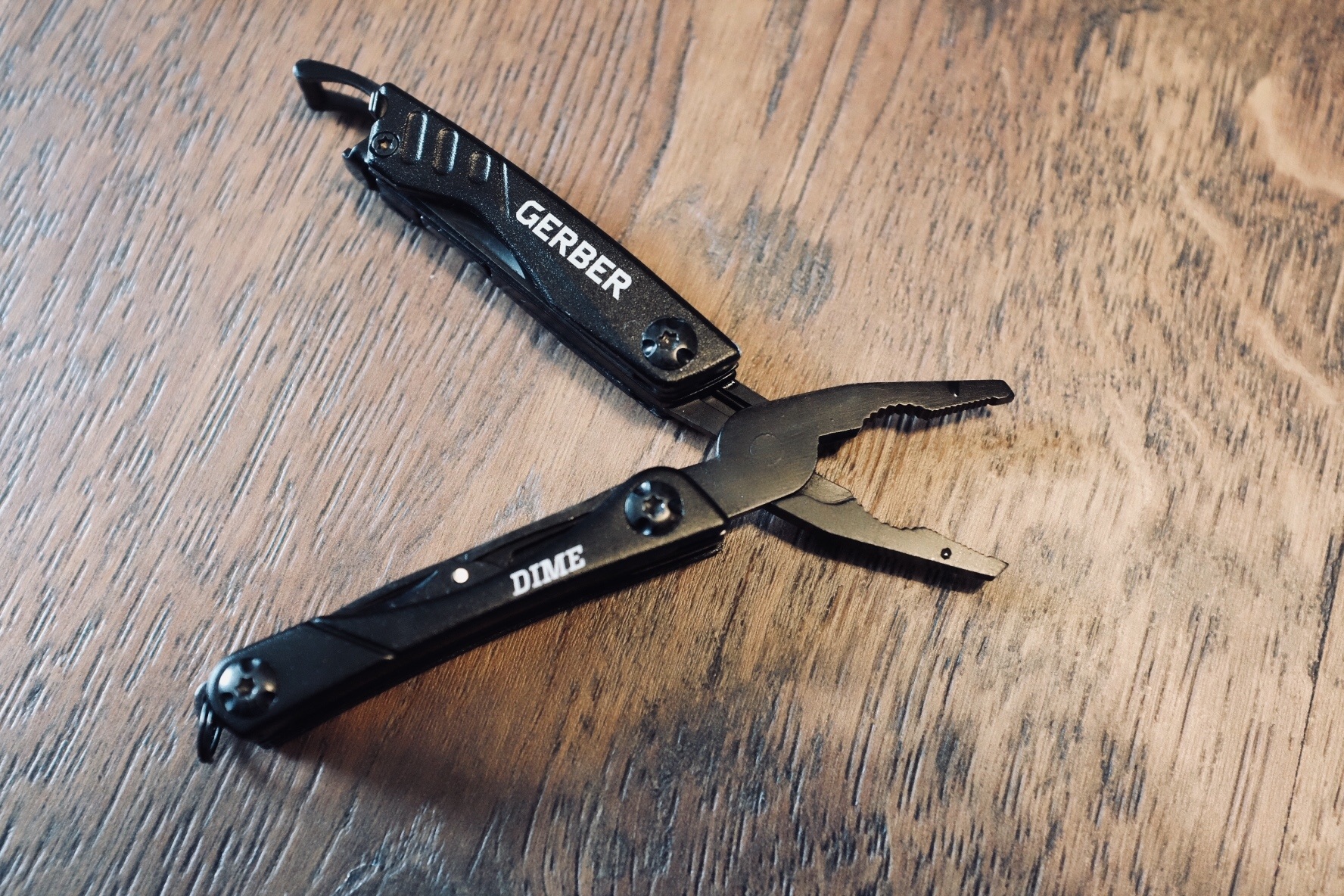 I don't like a ton about the Gerber Dime — I think it mostly offers sub-par tools. However, for $16 and for the size of it, it makes a no-brainer to have on hand. It's worth the price of admission alone just to have the package opening tool on it.
I won't buy a ton more, I have many other multi-tools for "just in case" but I don't regret buying it — after all it offers low cost tools at a low cost and it's rather hard to fault it for that.