Last spring GORUCK offered a GR1 workshop edition where you could pre-order a GR1 with custom options on it. It took forever to get the bag (arriving late August), but given how much I love the GR1s, I picked one up and have been testing it since.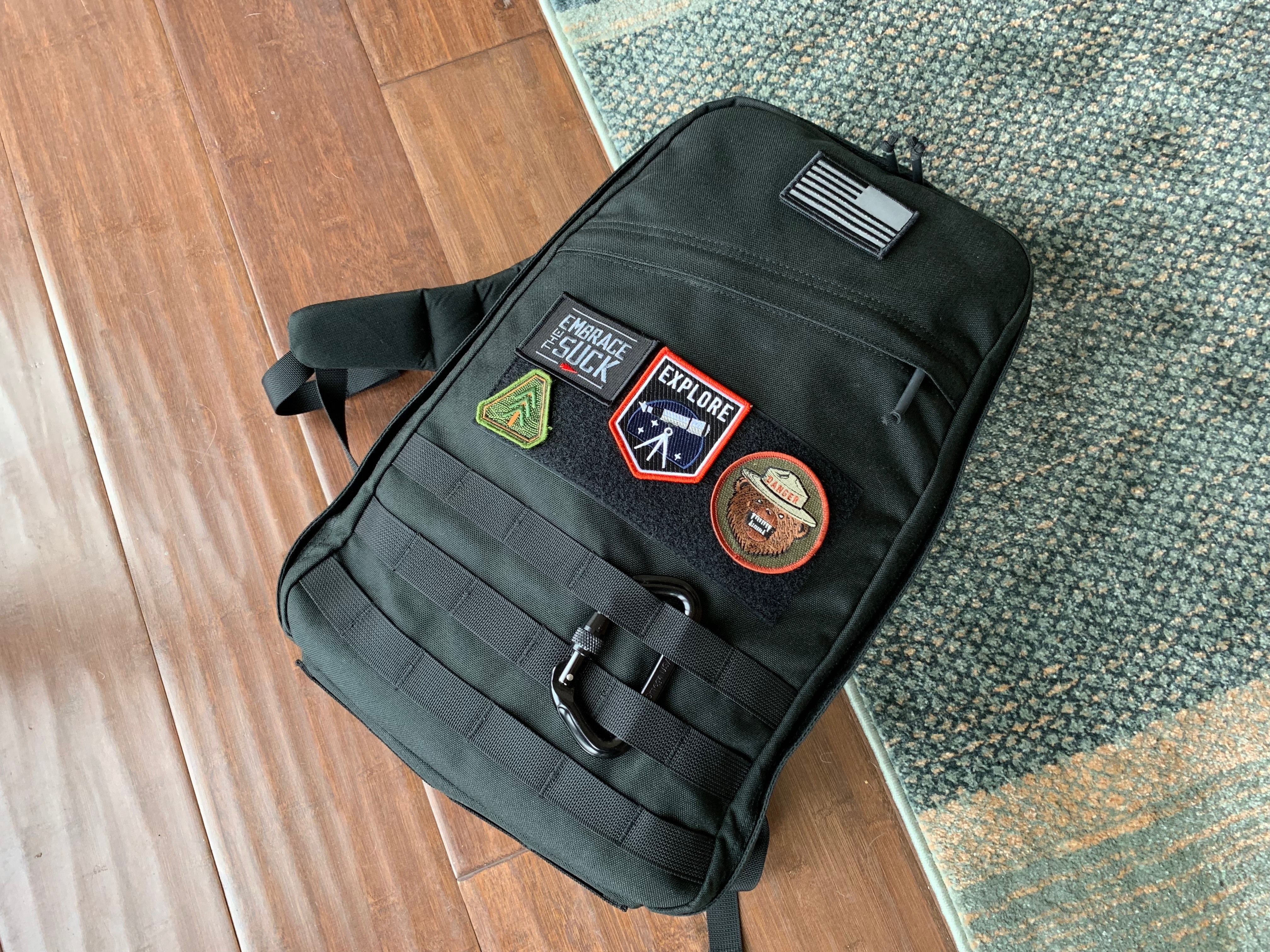 What's Different and Why
This was a special model, which seems to have been made to test the waters for the new SCARs customization program which allows you to send in a GORUCK bag and have them customize it for you (for an additional fee). The workshop offered several options which were:
Side handle on the bag, identical to the top handle.
Extra large Velcro loop area on the front for more patches.
Option to remove the MOLLE on the outside of the bag.
Lastly, all of the models had the bottom MOLLE system which is present on the GR3 models. You couldn't add or remove that. And it was that last option of the bottom MOLLE which made me commit to ordering a bag with all the things.
Initially I wanted to get the option to delete the MOLLE and nothing else, but if there's MOLLE on the bottom of the bag, that seems counter productive. So I got it all.
Side Handle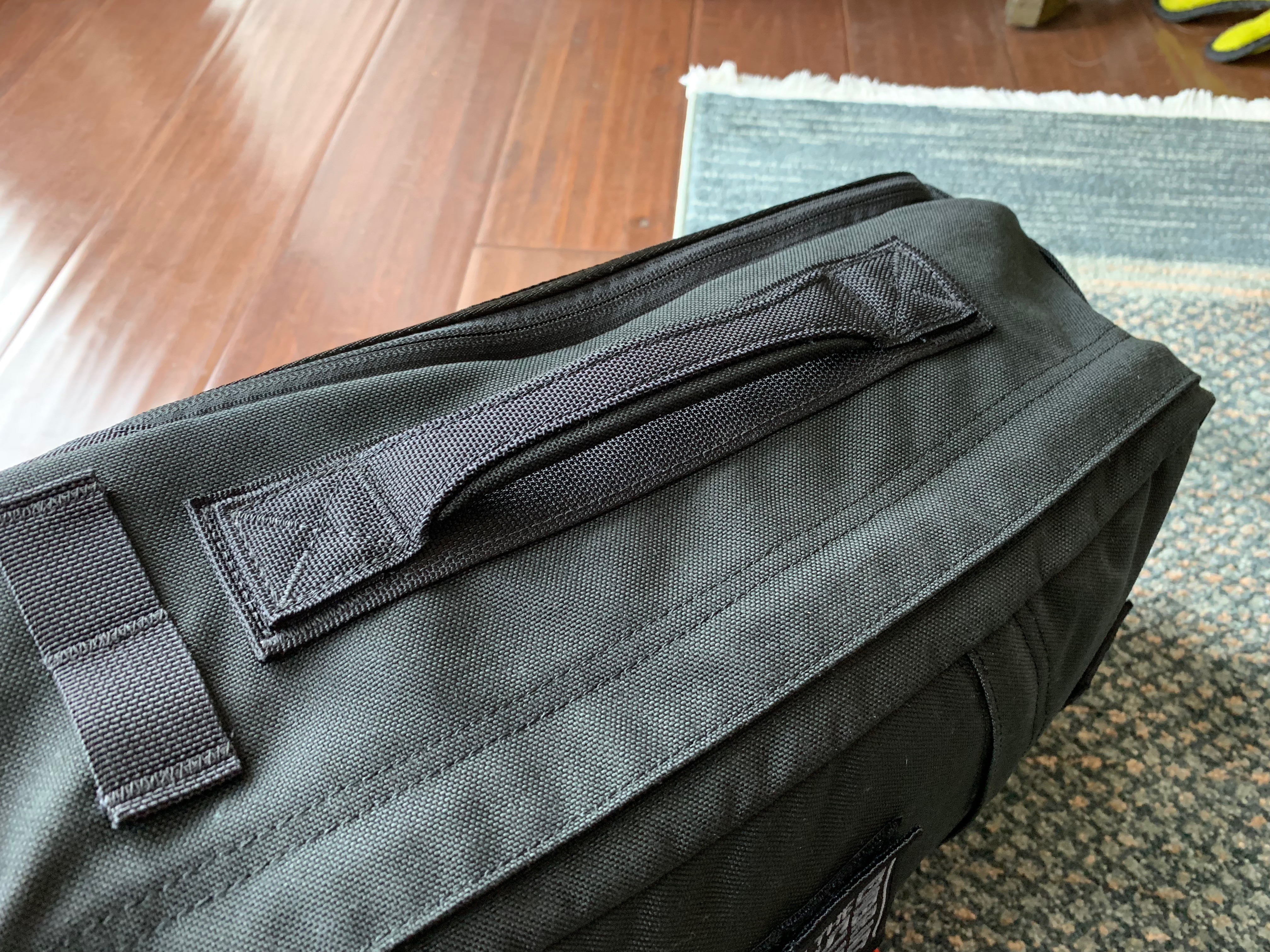 As I mentioned there is one side handle added on the bag which is nearly identical to the top handle. The only difference is that it doesn't feature a hydration passthrough like the top, otherwise it is the same great handle. After a couple months of use now, I've found this handle to not be as useful as I hoped, but still nice.
Theoretically, this would be good for travel so you can lay the bag on its side and grab it easily. However I don't use my bag this way and suspect I've only used this handle a few times in total. I would omit it if I could go back and do it again. I suspect you already know whether you need this or not.
Extra Loop Panel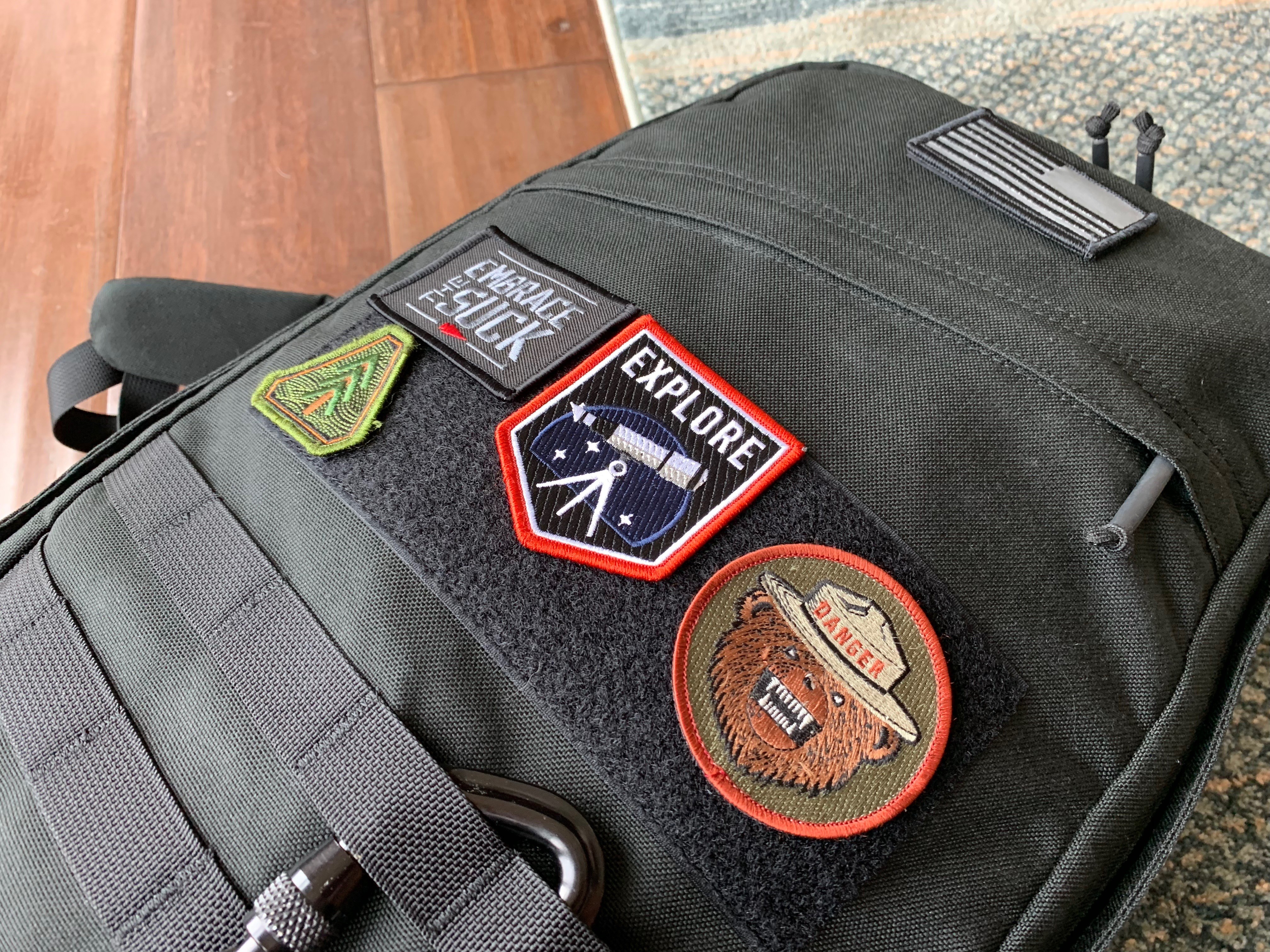 This is a giant patch of loop to stick things to, and it looks silly, but is fun to have that many patch options. GORUCK bags can be rather plain and this is a great way to tone down the tactical look of the bag. Assuming, of course, you collect a ton of non-tactical patches. Otherwise it's just a neat area to have. I wouldn't want it on all my GORUCK bags, but I do like having it on this bag that I use for rucking and long weekends, or general travel.
Bottom MOLLE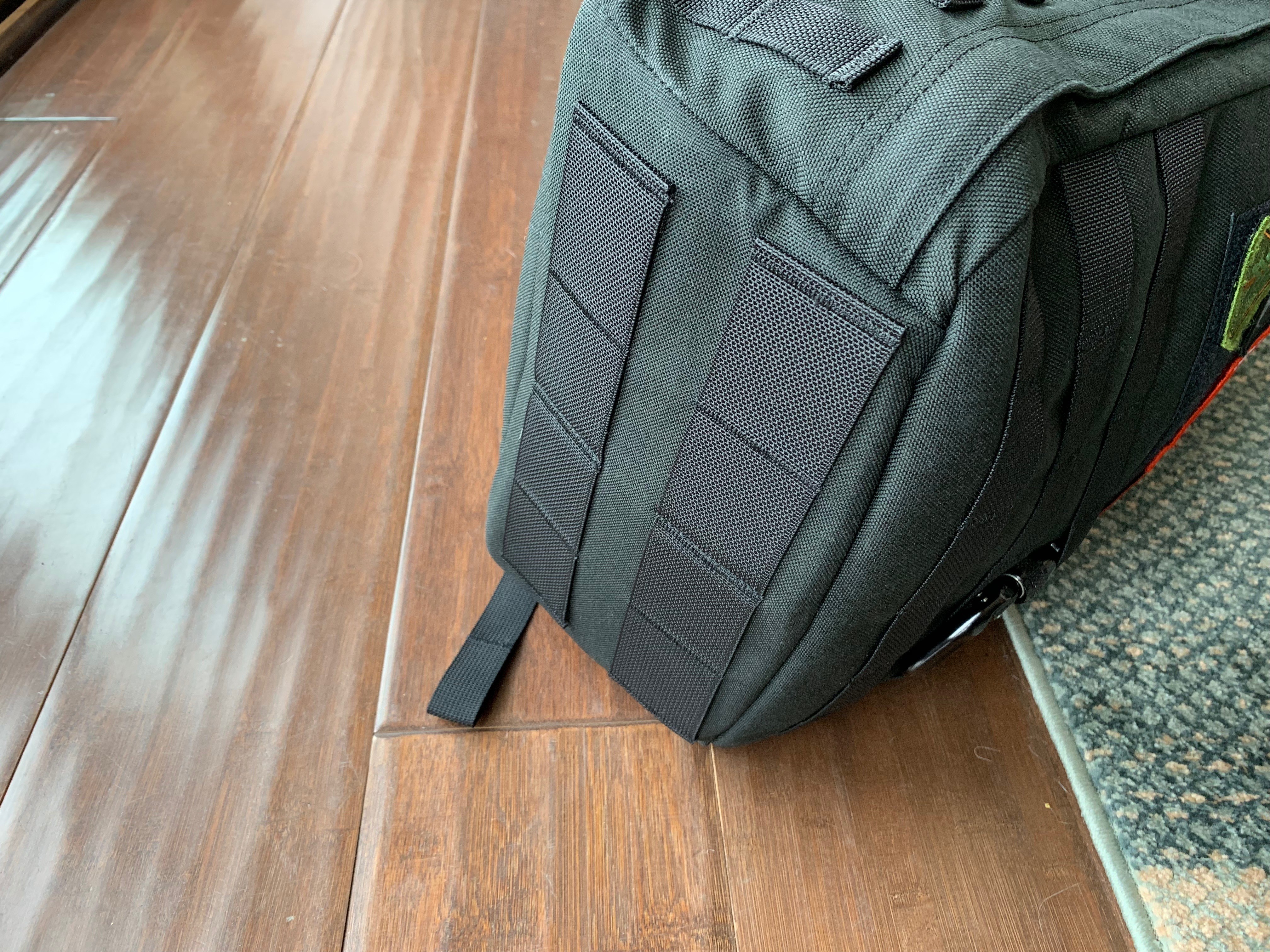 Here's my first question about this: Why isn't this on all the GORUCK bags? There's no downside to having this, in fact I think I'll send in my GR2 to get this added. It's fantastic and allows you to easily expand the bag in a lot of ways. Best of all it is completely transparent as you don't even notice it is there. Initially I was worried about abrasion against it, but those worries are completely unfounded in practice.
Adding this to a GR2 would make a pretty great overnight hiking pack, by having it on the GR1, I can pack the tough bag and hide away a lot of extra storage. Storage I won't have to carry by hand should I need to use it.
Tough Bag
Which brings us to the tough bag itself, which I picked up to test the bottom MOLLE. The bag is decent, but would benefit from more refinements. The bag itself is simple, made out of 1000D Cordura and is a big stuff sack with a roll enclosure and straps for attaching to the bottom MOLLE. Of course it also has a place for a patch too.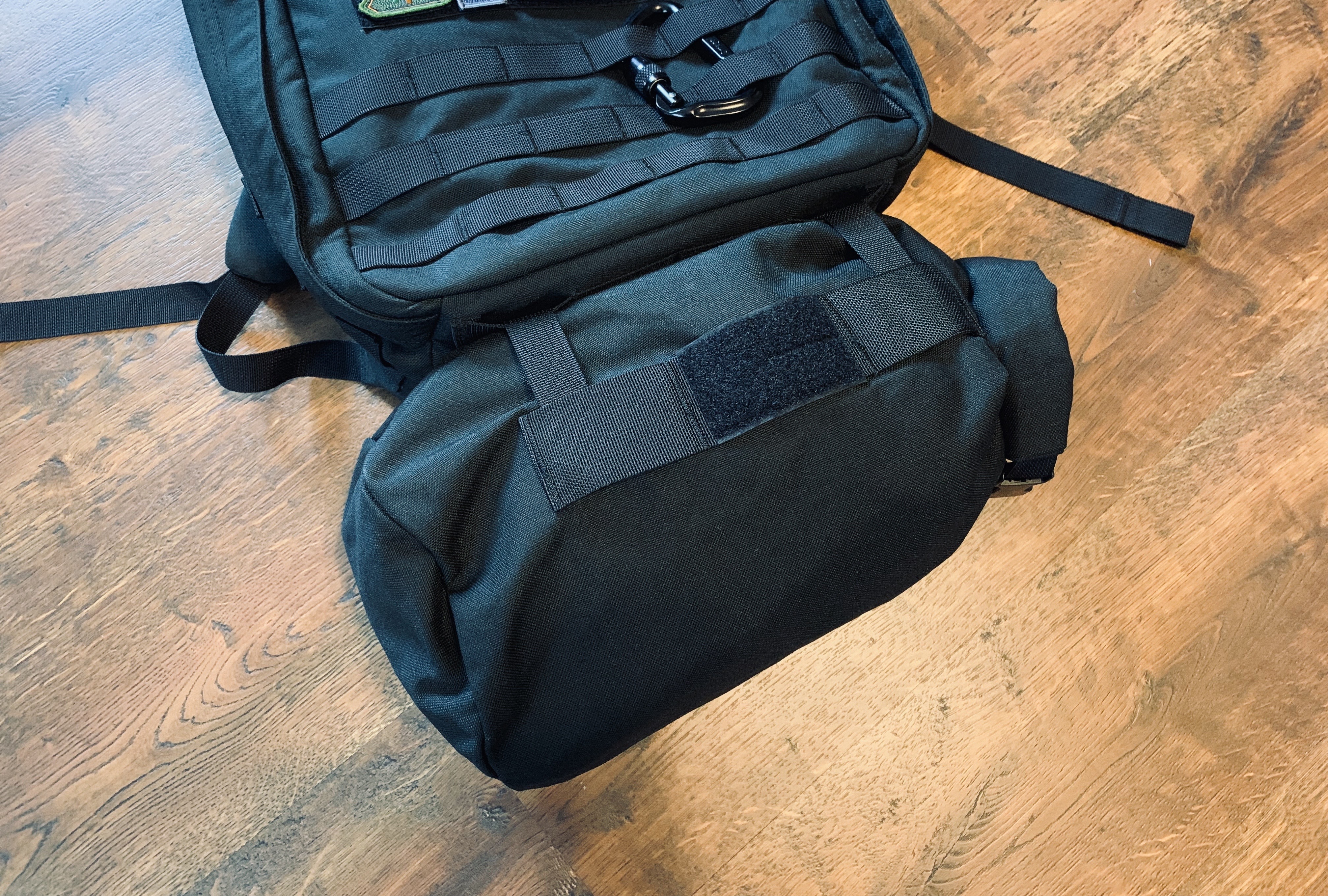 There's no better way to destroy the looks of your GR1 then adding this tough compression bag to it. It looks terrible, and it will pat you on the ass as you walk. Sure there's ways to mitigate this, but yikes. You're much better off saving your $90 and buying a normal stuff sack and using straps to attach it. You'll get a more secure fit and, frankly, a better and more secure setup.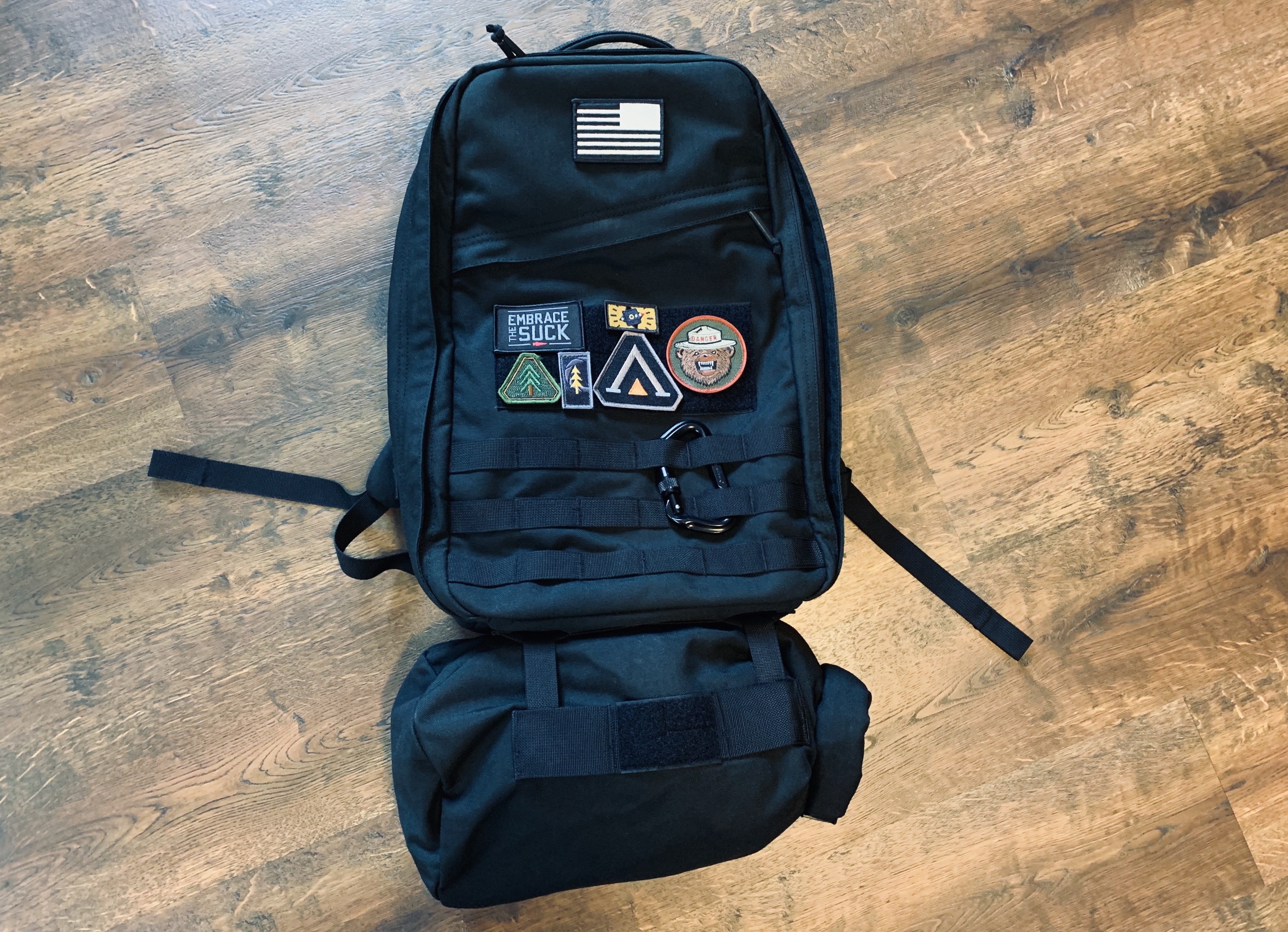 You could grab this Zpacks medium dry bag made out of Dyneema for $28 which is sized right and get a couple straps. It would pack down better for emergency space when traveling and likely cinch down tighter with aftermarket straps than what GORUCK offers with the tough bag. This is what I plan on doing.
Overall
I wish GORUCK allowed you to pick from these customization options on a more regular basis. The bag took forever to get, and while it's a great GR1, I do think I would have preferred the more 'slick' option they offered. However, I've had Slick style GORUCK bags before, and they didn't work out for me. So I'm glad I ordered what I did. It's my rucking bag and my travel bag.
If this was the test for the SCARs customization program, then that's great. I'll likely be sending in my GR2 to get the bottom MOLLE on it, and perhaps some side compression straps too. The stock GR1 is a classic and as good a it gets, adding bottom MOLLE would be a nice standard update, but I can see how purists might hate that.
I've heard there might be more workshop models like this in the future but only time will tell. Until then, you'll have to send in your bag to get any of this added to it.